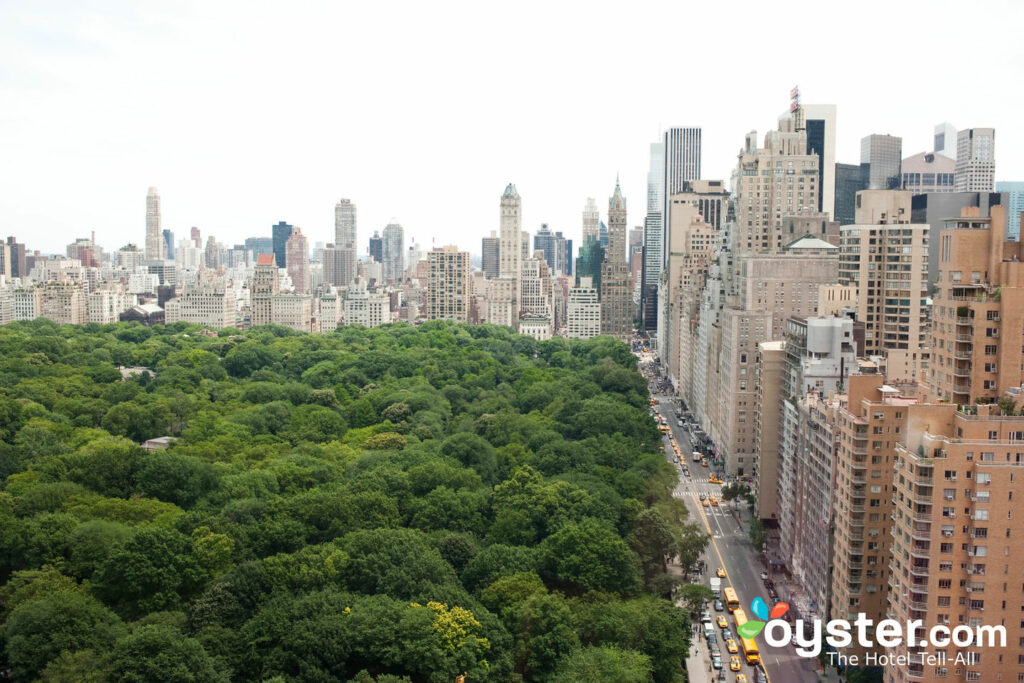 Perpetually packed with locals and tourists, New York City has something for everyone; travelers can see a musical on Broadway, take a ferry to the Statue of Liberty and Ellis Island, dine at Michelin-starred restaurants, or see an up-and-coming band in Brooklyn. Sure, it's expensive and crowded, and you'll be paying high rates for a tiny hotel room, but for many, that's a small price to pay to see the one-of-a-kind city. Take a look at the 12 most popular hotels in New York City on Oyster.com and start planning your trip to the Big Apple!
It's no wonder The Greenwich Hotel is the most popular NYC hotel on Oyster. This virtually flawless 88-room TriBeCa hotel (opened in 2008 by Robert de Niro, among others) offers large, homey rooms, breathtaking design, and very attentive service. Even better: free Wi-Fi; free minibar snacks; and free Wii video games by request. Better still: an underground pool; Shibui Spa; premier gym; and the homestyle Italian Locanda Verde restaurant.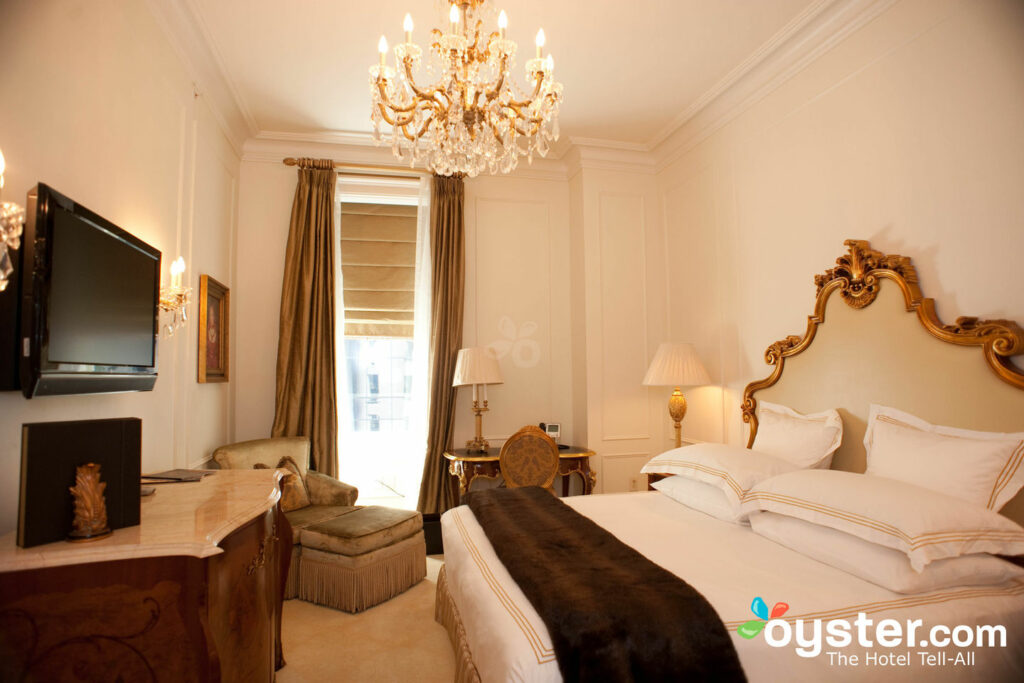 The century-old, 282-room Plaza is a New York landmark. A $400 million overhaul in 2008 gave the huge rooms gold-plated bathroom fixtures, but it also converted most rooms overlooking Central Park into privately owned residences. The rooms alone aren't worth the exorbitant rates, but the exceptional spa, 24-hour butler service, and history make it worth the splurge.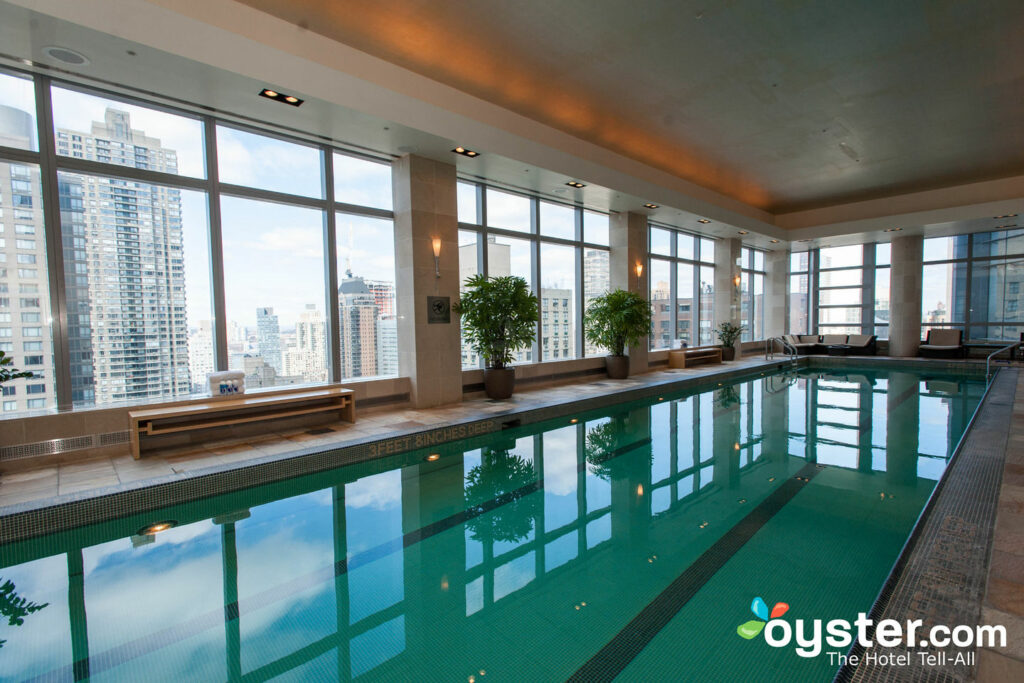 It's not an icon like the Plaza or the Pierre — but so what? The Mandarin Oriental, located across Columbus Circle from Central Park, offers a dizzying array of modern luxuries — a 75-foot pool, one of the city's best spas, sweeping views from nearly every common area, and superb on-site fine-dining options, to name a few — even as it upholds traditional values and outstanding service.
The Standard High Line might just be the hippest hotel in New York City. Hovering above the High Line on concrete pillars, this one-of-a-kind Meatpacking District hotel offers 338 light-flooded, ultra-mod rooms with panoramic views of the city; one restaurant, several popular bars; and excellent service. It's not the most family-friendly property, but party-seeking guests will love being in the heart of the action.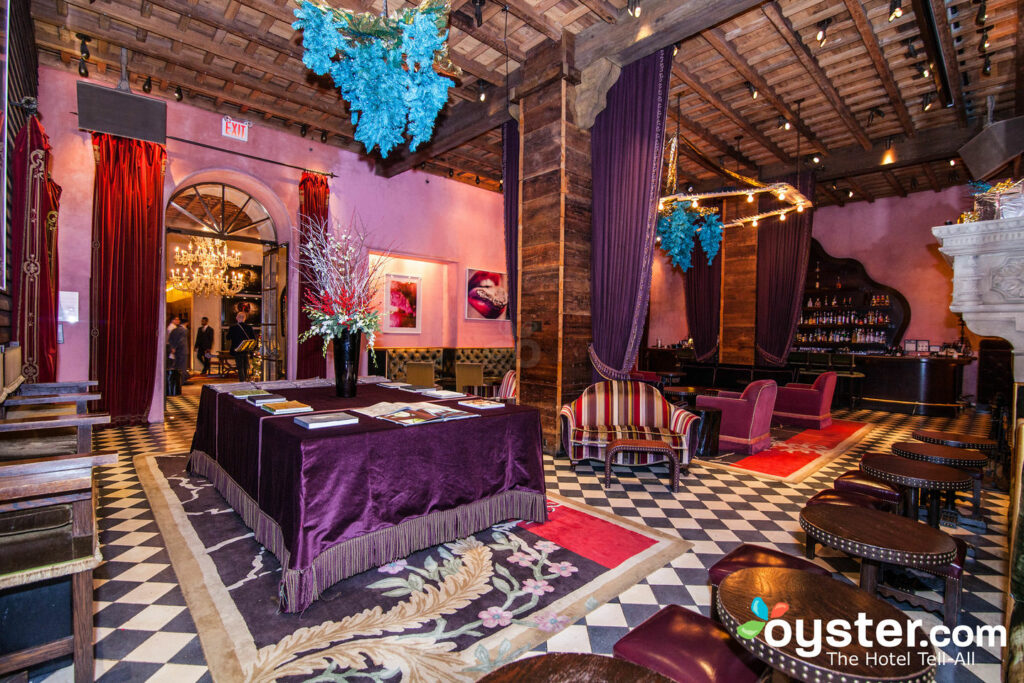 The Gramercy Park Hotel currently sets the bar for New York cool — hence the celebrities in the lounge and the paparazzi on the sidewalk. It offers ultra-luxe but small rooms done up in high Boho-chic style, a solid gym, an acclaimed Italian trattoria, and a great rooftop bar. True, even guests sometimes feel excluded from the glamour-fest in the bar. But the place is utterly unique.
One of the most recognizable and respected luxury properties in New York City, The Palace lives up to its hype. The 909-room hotel completed a massive renovation in 2013, and features numerous property features, including a large, modern fitness center, a fine dining restaurant, and two intimate lounges. Tourists, business travelers, and celebrities alike stay in its spacious, sophisticated rooms, and it's convenient Midtown location, across the street from St. Patrick's Cathedral and within walking distance of numerous sights, is also a major draw. The lack of a full spa at such a large hotel is surprising, however, and there's an annoying Wi-Fi fee for guests not staying in the Tower suites.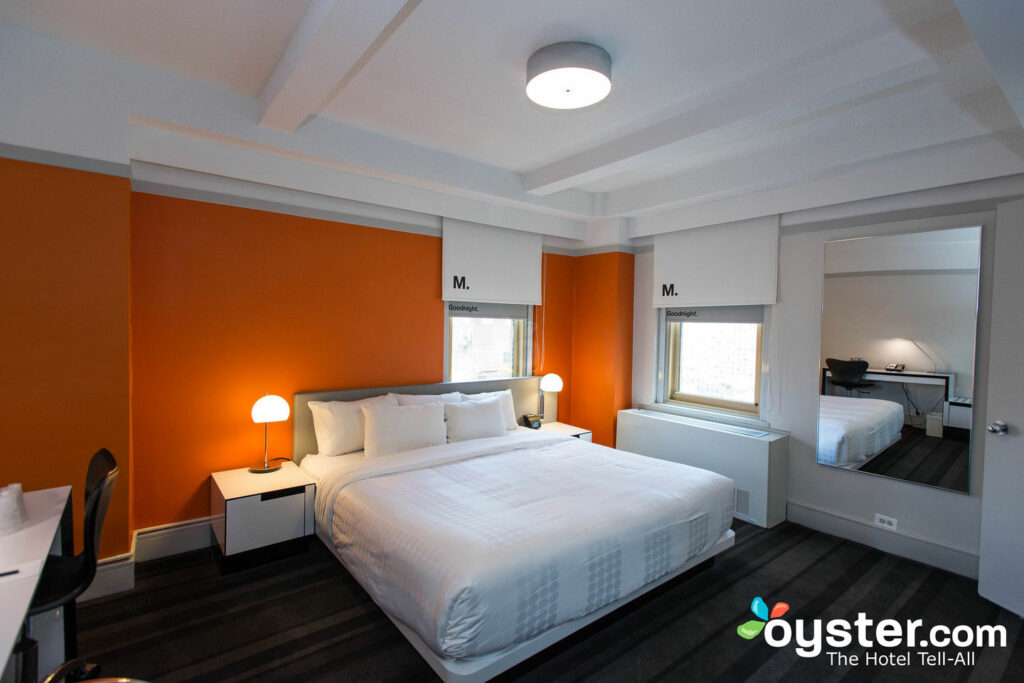 This massive, modern hotel located a block from Times Square was rebranded as the Row NYC in 2014. It's one of the best hotels for the price in this touristy area, and rooms have fresh, contemporary style (picture Euro Top platform beds with white bedding, and bright accent walls in red, yellow, orange, or green — the colors of New York City traffic). Wi-Fi is free, modern technology amenities include iPod docks and 32-inch flat-screen TVs with HBO, and the elevators are fast (as they need to be at a 28-floor hotel with 1,300 rooms). For on-site dining, District M operates as a cafe during the day and opens as a pizza bar and cocktail lounge in the evening. Just know that Standard Rooms can be quite small, there are no coffeemakers, and the lobby can get quite crowded, especially during check-in.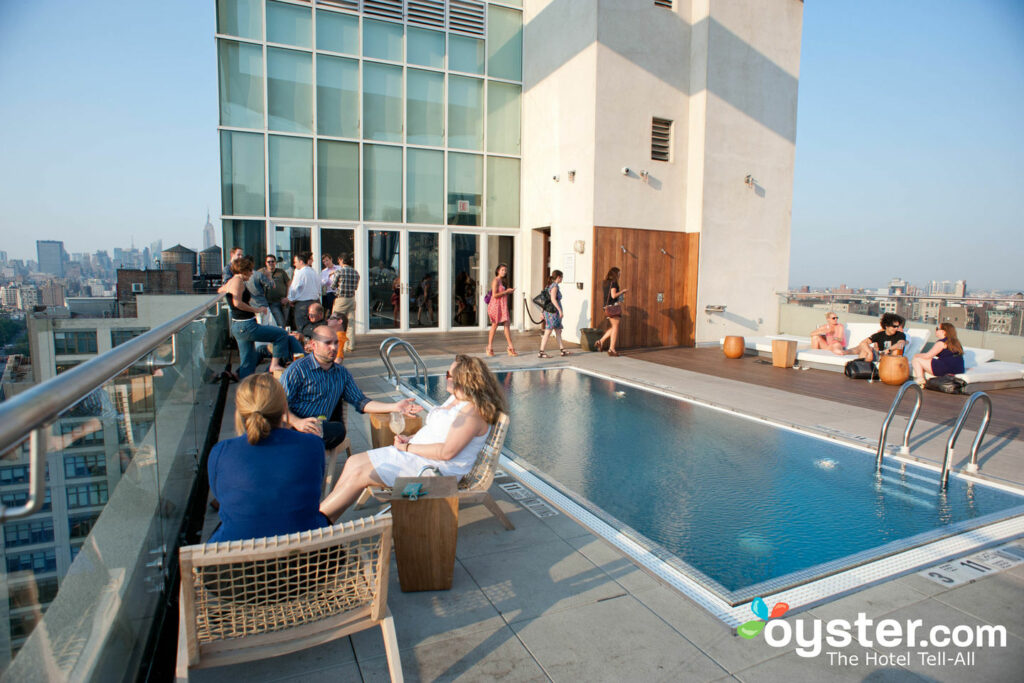 This 114-room Soho boutique, with a stunning rooftop bar and pool, great freebies (including free Wi-Fi and free nightly wine and cheese), restaurant by David Burke, and a hotel art curator, embodies the hip, creative neighborhood it inhabits. The James New York has bright, minimalist rooms that are smaller than those at some of its luxury competitors (including the nearby Trump SoHo), but they're full of enough thoughtful details to make up for it.
For the price, you'll be hard-pressed to find this level of on-site amenities at any other New York hotel. The Empire's rooftop bar and pool, both with excellent views of the upscale Upper West Side, make this 422-room hotel one of the city's best values, despite the small rooms. Rooms do come with flat-screen TVs, iPod docking stations, free Wi-Fi, and sumptuous bedding.
Deliberately business-like, the 368-room Four Seasons in Midtown East has all the luxury essentials: stylish lobby, beck-and-call service, and a fine spa and fitness center, which is free for guests to use. Speaking of rooms, they're luxurious, without being adventurous. Gold-tinted carpet, pale wooden trimming, and muted brown furniture don't get points for creativity, but there's comfort in the home-office style.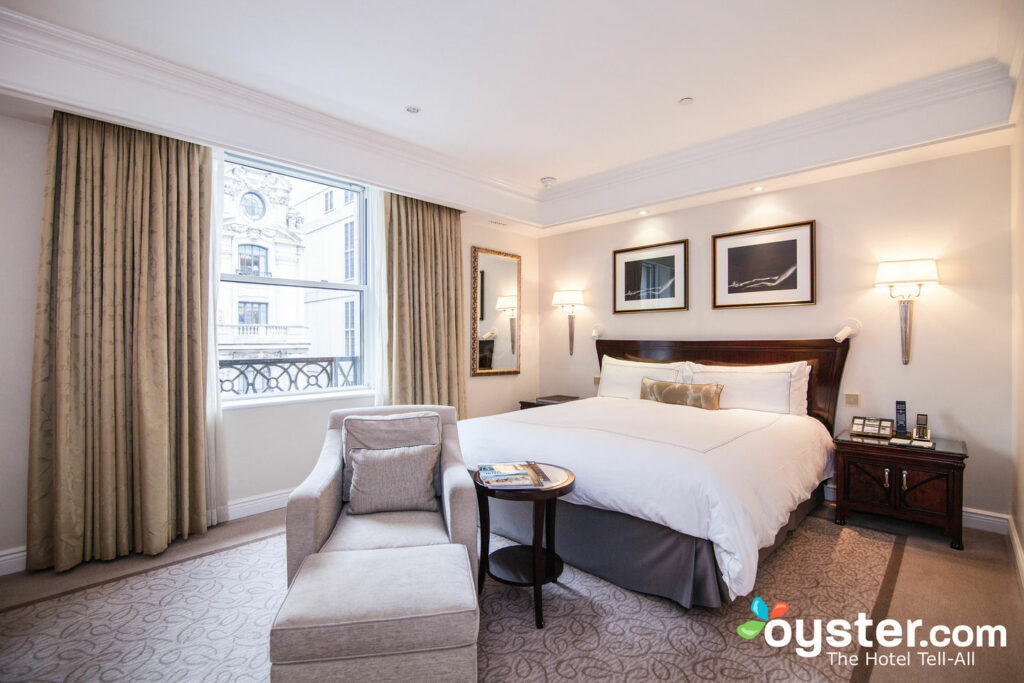 The 239-room Peninsula has elegant guest rooms, an indoor pool, superb gym (free workout gear, organic teas, and a sauna and steam room), widely praised spa and salon, and in-room printers that make it a fine choice for a quiet, classically luxurious hotel. And for designer shopping, its 5th Avenue location is ideal.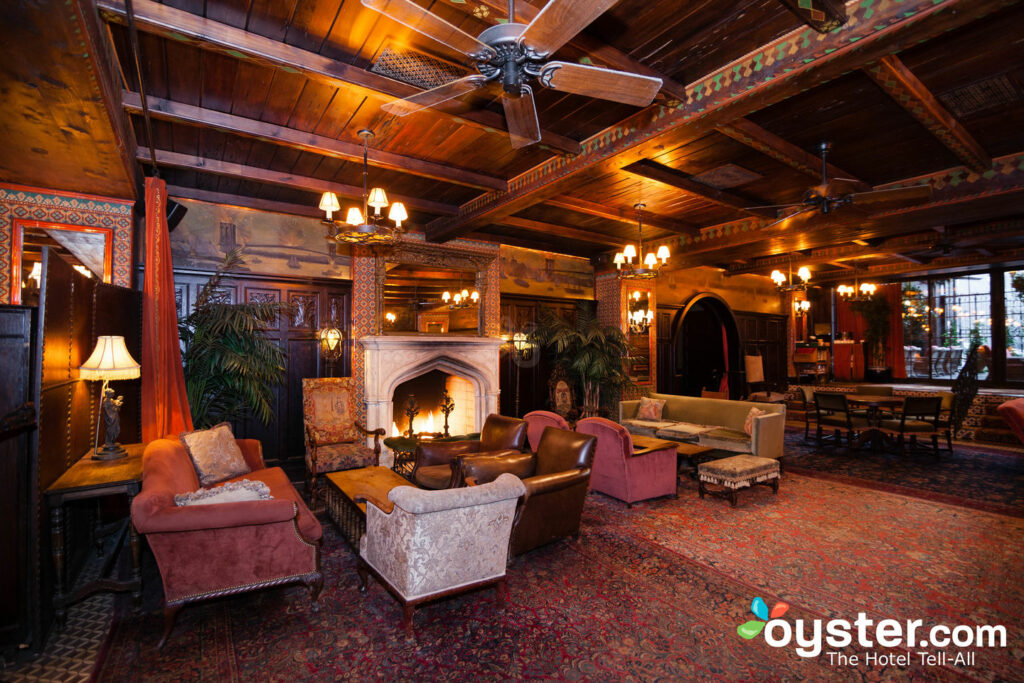 With 135 flawlessly appointed rooms, a super-hip bar tucked away in the nostalgic, velvet-filled lobby, 24-hour room service, free Wi-Fi, and free bike rentals, the Bowery Hotel redefines class in a gentrified downtown neighborhood where punk rock and squalor once ruled.
Related Links:
All products are independently selected by our writers and editors. If you buy something through our links, Oyster may earn an affiliate commission.