If the possibility of seeing lions, tigers, and bears (oh my!) gets your heart pumping in an excited way, there are several places to spot these wondrous animals outside of city zoos. National parks provide a true glimpse at how mammals and birds live in the wild, from arid desert landscapes to mountainous regions with glaciers. Below, we've rounded up the top eight national park destinations throughout the world for wildlife spotting, meaning you're pretty much guaranteed to get a peek at magnificent creatures like elephants and sea lions.
If big cats and majestic animals like elephants and zebras are on your must-see list, head to the famed Serengeti National Park in Tanzania. Far from the resort destination of Zanzibar, the Serengeti's vast expanse of plains is most well-known for housing the annual migration of two million wildebeests and thousands of zebras and gazelles in search of water. And of course, there are giraffes, elephants, lions, leopards, rhinos, and crocodiles, in addition to an array of smaller mammals and birds throughout the landscape. Booking a safari with skilled guides is the easiest and most promising way to go for this bucket-list trip.
Situated at the southern end of Sri Lanka, Udawalawe National Park is one of the top places to visit when exploring the island country. Why? It's practically guaranteed that travelers will spot multiple elephants — particularly near rivers and reservoirs — along their guided tour. Aside from witnessing elephants in the wild, there are opportunities to observe leopards, buffalo, sloth bears, spotted deer, and toque macaques. Half-day excursions can be booked, or hotels and campsites are within the park for those that want more time to view the fauna.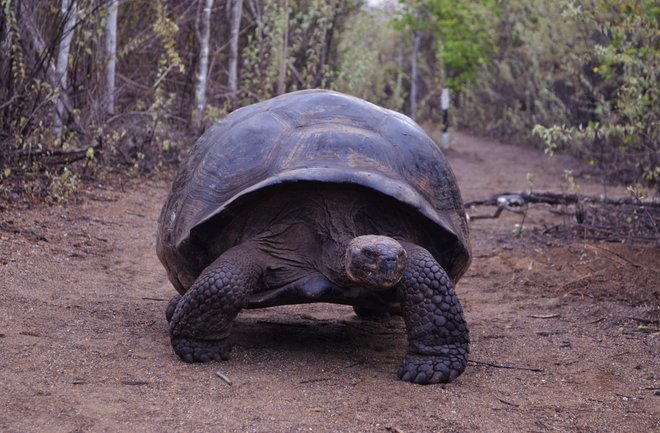 If you prefer reptiles to mammals, Galapagos National Park is the destination to visit. Situated off the coast of Ecuador, the Galapagos are famous for helping inspire Charles Darwin's theory of evolution after he visited in 1835. Today, travelers can get an up-close look at giant tortoises, sea lions, dolphins, and iguanas, all while surrounded by beautiful blue water and other islands in the archipelago. A designated UNESCO World Heritage site, the park takes several measures to ensure the protection of all its wildlife, and conservation efforts are highly encouraged for visitors. This is particularly vital given that around 80 percent of the land birds, 97 percent of the reptiles and land mammals, and 30 percent of the plants on the Galapagos are only found on these islands.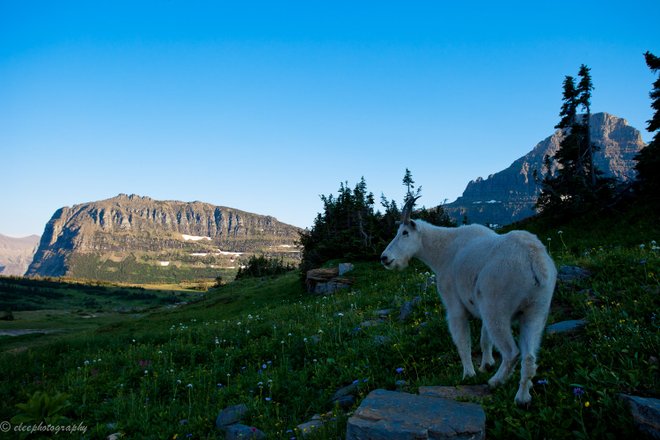 At the top of Montana, just south of Canada, sits the truly breathtaking Glacier National Park. While it's most famous for its stunning landscape of snow-capped mountains, still lakes with colored stones, and abundant wildflowers, there are ample opportunities for spotting wildlife. Mountain goats are particularly widespread; one of the largest populations of grizzly bears in the lower 48 states is found here; and black bears also inhabit the land — though don't expect to see any during winter when they're hibernating. Other species occupying Glacier are beavers, lynxes, mountain lions — who prey on deer and moose — and bighorn sheep. Another reason to visit soon? Though there were 150 glaciers at one point in time throughout the park, the number is currently at 25, and scientists believe they'll all be gone by 2030 if the current warming trends continue.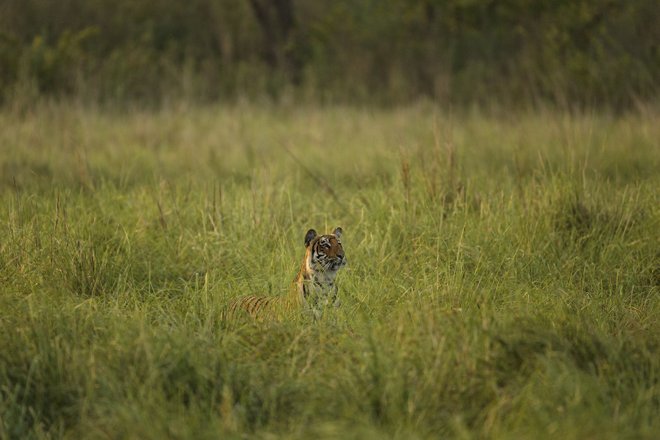 Located at the northern end of India, a five-hour drive from New Delhi, Jim Corbett National Park was established in 1936 to protect the endangered Bengal tiger. As such, most visitors come to the park to get a glimpse of the magnificent animal, in addition to elephants, black bears, crocodiles, hundreds of birds like the great hornbill and tawny fish owl. The park is separated into six zones, each allowing a set amount of tourists daily to ensure no one area is overrun with visitors. Multiple-day tours can be booked, as well as hotels — including mid-range and high-end options — within the park. Note that most of the park is closed during monsoon season, which falls from July to October.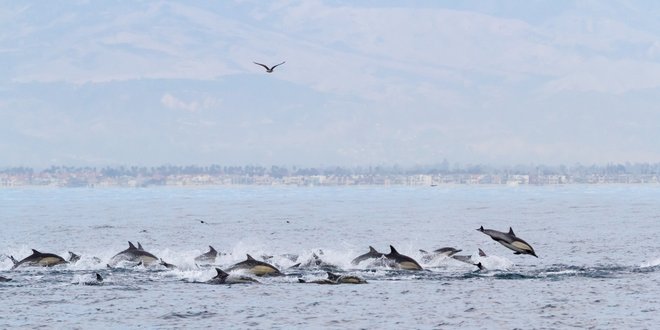 Californians living in Santa Barbara are particularly lucky when it comes to whale and dolphin sightings, thanks to the nearby Channel Islands National Park. Encompassing five islands in the Pacific Ocean, the park offers hiking, kayaking, and diving opportunities, but its wildlife — particularly marine life — viewing is its main drawcard. Roughly one-third of all cetacean species (whales, dolphins, and porpoises) can be seen in the surrounding channels throughout the year. Visitors may see gray, blue, humpback, sperm, and pilot whales, orcas, and bottlenose dolphins, both from shore or on boat outings. Closer to shore, there are multiple species of sea lions, seals, giant black sea bass, and island foxes (endemic). Bird-watchers will be delighted by the presence of bald eagles, cormorants, and brown pelicans, among others.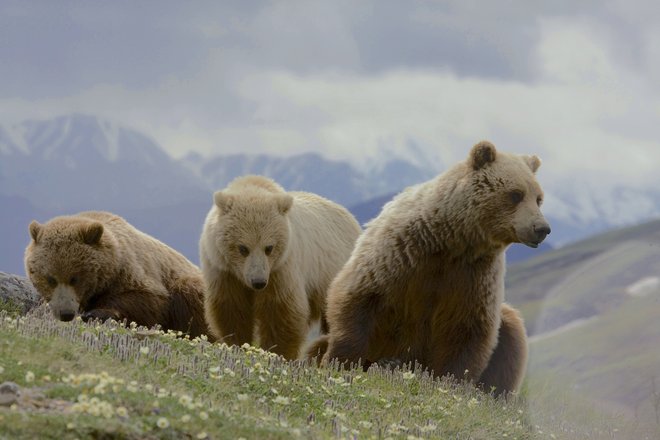 Home to Denali, the highest mountain in America, Denali National Park is located a couple hours' drive south of Fairbanks, Alaska. Spanning a whopping six-million acres, Denali is composed of glaciers, rivers, valleys, and forests. Animals found here include grizzly bears, moose, snowshoe hares, wolves, Dall sheep, and caribou, plus more sly foxes and lynxes. More than 160 species of birds are represented here, and include several species of hawks and owls, eagles, and snow geese. Unsurprisingly, summer is the high season and the best chance to spot some of these creatures.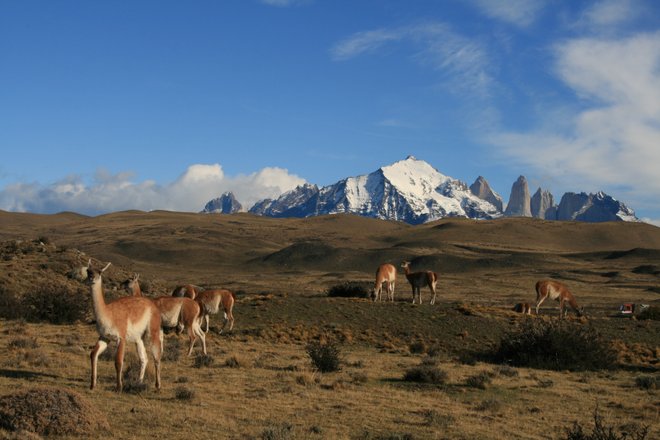 The large Torres del Paine National Park occupies the Patagonian area of Chile, luring travelers with its impressive landscape of glaciers, mountains, lakes, and rivers. Though the geography is the most striking element of the park, it's also home to photo-worthy wildlife. Synonymous with the landscape are the guanacos (pictured above), and the elusive pumas have a greater chance of being seen during November and December. Red and gray foxes, flamingos, condors, and eagles call this UNESCO-designated Biosphere Reserve home.
You'll Also Like:
All products are independently selected by our writers and editors. If you buy something through our links, Oyster may earn an affiliate commission.