Traveling is exciting, but it sure can bring challenges every step of the way. Great gear can make all the difference. Here are 13 brand-new products (thank you, 2018) designed to de-hassle the travel experience, whether that means staying connected with hiking buddies while off the grid or just trying to get that sand out of your hair after a day at the beach.
These days, it seems like there's just no getting through airport security or your Instagram feed without spotting an Away bag or suitcase. It has been a big couple of years for the cult-favorite luggage company: In 2017, the brand's millennial-pink collection famously sold out in a matter of days (and soon prompted a 5,000-person-long wait list). This year, they've debuted three travel bags — called the "Plus Ones" — to supplement their popular hard-side suitcases. The collection includes a carry-all, a garment bag, and a dopp kit, all made from sturdy, water-resistant nylon. The line's weekender-style Everywhere Bag fastens to Away's carry-ons and is available in black, navy, and gray, plus limited-edition camo, matte silver, and dreamy blush pink. The year 2018 also saw the launch of Away's Carry-on with Pocket (their signature TSA-friendly suitcase improved with a front pocket for easy access) and The Aluminum Edition, a series of four suitcase sizes available in a gorgeous brushed-silver finish.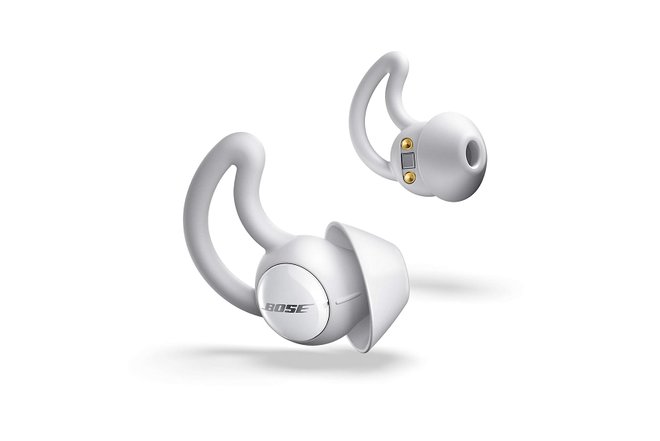 Wild guess here — you've lost sleep at least once to bad hotel acoustics, haven't you? My personal list of offenders includes everything from elevator dings and rattling HVAC systems to loud neighbors and middle-of-the-night laundry deliveries. Whether you're traveling or not, sleep quality is paramount, and noise inhibiting your shut-eye is a problem. Half a decade ago, Bose set out to apply its considerable audio knowledge to researching and developing a solution. The outcome? Sleepbuds: a set of tiny, wireless ear pieces that block, mask, and replace the noises that can keep people awake. Sleepbuds look like wireless earbuds, but they're soft, bendy, and actually comfortable. (The pieces lie flat at the entrance of the ear canal so you can sleep happily in the fetal position, and they don't shift if you switch sides.) Alone, they are super-effective at preventing noise from entering the ear, but the company went a step further by providing a set of calm sounds (accessed via the free Bose Sleep app) as a second line of defense. The app currently offers 10 soothing sounds and will release more soon. (Note that these sleepbuds do not play music.) Sleepbuds last 16 hours on a single charge, and their brushed-aluminum case provides extra battery life. Sweet dreams, here you come.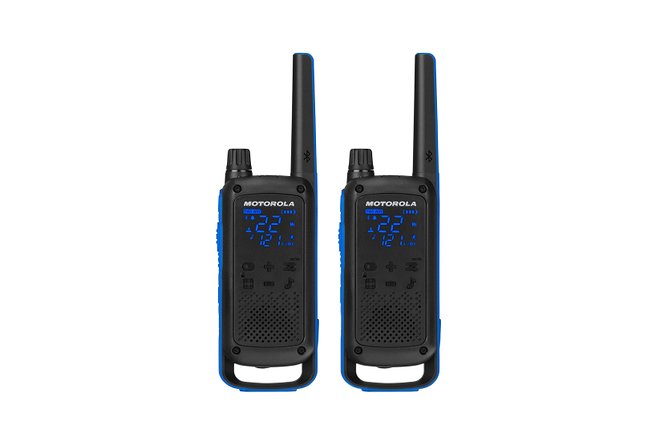 If you haven't thought about walkie-talkies since your childhood, it's time for a revisit. Motorola has given the old-school gadgets a 2018 twist with the October release of the Talkabout, a Bluetooth-connected two-way radio and mobile app that allows for texting and location-sharing without a cellular signal. The most obvious use cases are off-the-cell-grid hiking, camping, or ski trips — Talkabouts have a range of up to 35 mountainous miles — but the weatherproof instruments can also change the game for friends at outdoor music festivals, where a signal is usually impossible to find, or travel companions trying to meet up somewhere on vast beach-resort grounds or on a cruise ship with spotty signal. (Say goodbye to waiting at designated meet-up points or roaming around looking for your companions.)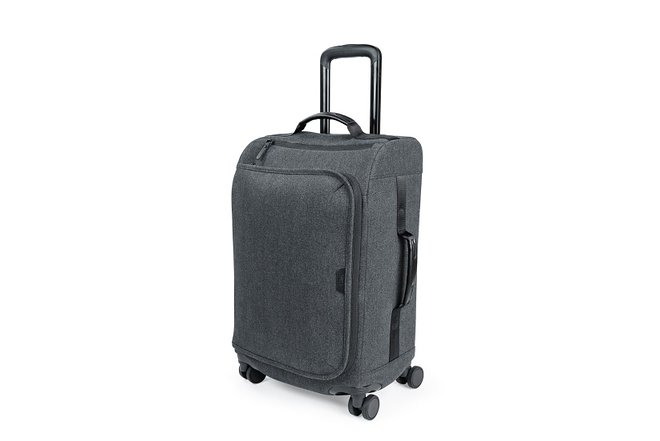 With a heavy-duty canvas exterior and premium, practically silent Japanese wheels (the same ones found on Away and Victorinox models), the new Tiko Carry-On is a minimalist soft-side case that's as attractive as it is sensible. Tiko's soft, flexible shell is made from handsome gray waxed canvas — a strong cotton and polyester blend that's immune to tearing and even unexpected rain showers. Tiko's four Hinomoto wheels spin 360 degrees, making the bag easy to maneuver, including when you're making your way down cramped airplane aisles. Best of all, the quiet wheels won't immediately announce your tourist-y presence, even when they're rolling over rutted cobblestones or sidewalk subway grates. The carry-on is missing some of the flashy new-generation features popular in suitcases now, like USB chargers (see: Away) and aircraft-grade aluminum. But at the end of the day, it checks all of the essential boxes for carry-ons: weightless handling that doesn't strain your shoulder or wrist joints, great construction, and the ability to fit into overhead bins. Oh, and eye appeal. The only noticeable branding on the bag is a small black leather tag subtly etched with the word "TIKO," so don't be surprised if you're stopped by strangers inquiring where it's from. (This happened to me. Twice. In Paris.)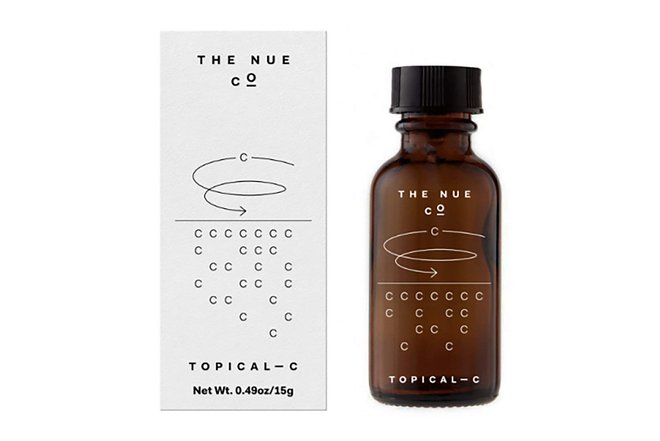 Beauty products in powder form are a blessing for travelers. (Read: no TSA hassle, no chance of a gloopy mess). Beauty brands are catching on to this fact, with more and more starting to offer powderized versions of grooming essentials, like toothpaste, dry shampoo, face masks and cleansers, and deodorant. This crushed-up vitamin C is the latest to join the ranks, offering a TSA-friendly version of vitamin C, a powerful antioxidant that brightens skin and fights pollution and sun damage. For travelers constantly worried about skin protection, it more than earns its keep in a dopp kit. The product has the consistency of finely pulverized chalk, and mixes instantly with water, or face cream or serum, if you've brought any. (I usually tap two shakes over small blob of hotel-brand lotion and mix.) The formula is mild enough to use morning and night, but be sure to layer facial sunscreen on top during the day.
The Tortuga Setout is a beloved travel bag in the backpacking community, who deem the maximum-size carry-on pack worthy of a months-long trek through the Swiss Alps. So when the company released its latest travel backpack — the Setout Divide — earlier this year, the frenzy was real. Smaller than the 45L original, the Divide is a mid-size carry-on that can be expanded (from 26L to 34L) to fit extra gear. Since its debut, positive reviews have been pouring in from serious backpackers, many of whom going so far as to name the Divide their new all-time favorite backpack. Why all the devotion? The durable construction (the strong heathered polyester can weather a rainstorm), the lockable zippers, the removable hip belt, and the padded shoulder straps that contour to your body are all high on the list. People love that top and side grab handles allow it to be carried like a suitcase. The Divide can unzip fully to its two-section main compartment, and it also has an external front pocket, laptop and tablet sleeves, and a zippered compartment for other tech items. The smaller size makes it ideal for long weekend trips; minimalist packers like me find it perfect for full-week (and even a little longer) excursions. When not on the road, owners use the bag as an everyday carry, packing it with work items, lunch, and workout gear. The company also released the Setout Laptop Backpack and the Setout Duffle Bag this year.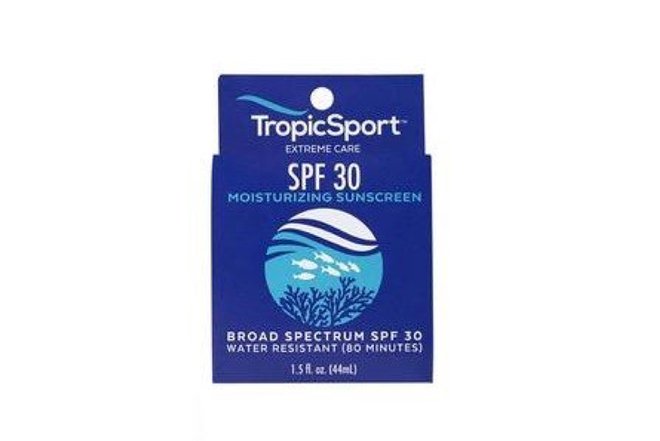 On May 1 of this year, Hawaii banned the sale of sunscreens made with chemicals thought to damage coral reefs. Hawaii is one of the only states that has taken legislative steps so far, but mark our words: The sun is setting on sunscreens containing chemicals like oxybenzone, octinoxate, and avobenzone. Australian surfer Tony Palmer was ahead of the curve when he debuted his line of reef-safe sunscreens just a few months before the bill passed. TropicSport's sunscreens are made from titanium dioxide and zinc oxide — natural minerals that are safe for the skin and sea. The lightweight, non-greasy SPF 30 lotions and sticks meet resistance times both in the U.S. and Australia, and are certified cruelty-free. TropicSport also features face products (tropical-scented cleanser, scrub, and moisturizer) and an aloe cooling gel to relieve overheated skin.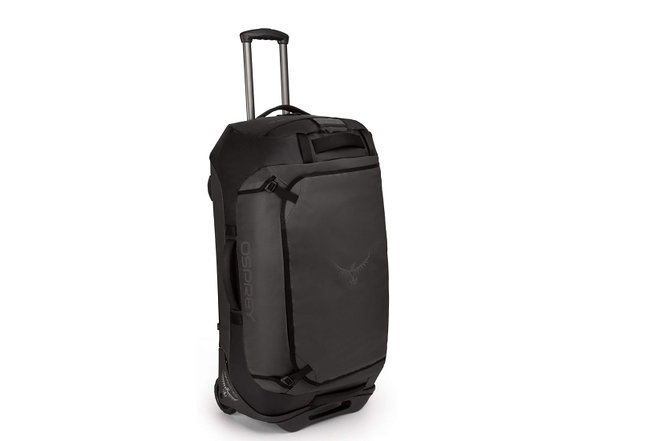 Think of Osprey's new Rolling Transporters as steerable duffel bags that can handle really hard wear. Part sports bag, part wheeled suitcase, the collection comes in three sizes — the 40 (carry-on-compliant), 90, and 120 — all built around a strong aluminum frame with wheels wide enough for off-roading. The flexible nylon covering is double-coated with the water- and abrasion-defiant material that's found on kayaks, and even the lockable zippers are glazed to protect packed items from getting wet. But what owners seem to love the most are the padded handles placed on every end, allowing them to grab the bag comfortably when they're not wheeling it like a suitcase.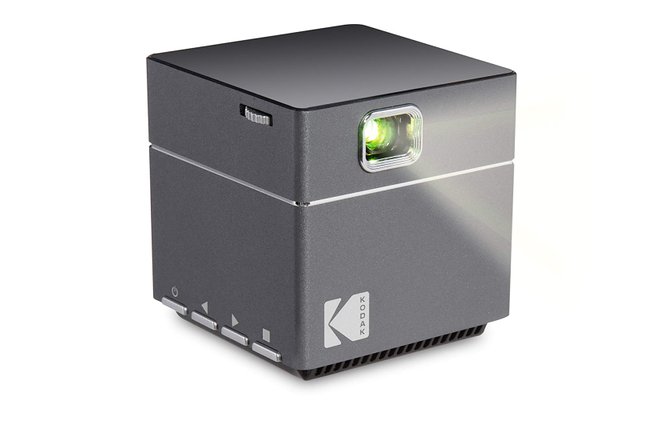 One of my favorite parts of staying in a hotel is watching TV in bed. It's a little luxury that I do not allow myself at home. So it's a bummer to snuggle in only to discover, as I so often do, that the hotel has a crummy cable package with zero decent options. This wireless two-inch cube saves the day (er, night): It's a mini movie player with a built-in speaker that projects via Airplay (on iPhones) or Miracast (Androids), or an HDMI cable. As much as the Thai-language QVC equivalent grew on me on a recent three-week trip to Krabi, it would have been nice to mix it up (and feel connected to the larger world) by watching SNL skits and the newest episode of "Last Week Tonight." Plus, projecting the HD videos or images on a wall or backdrop is fun, and I could imagine little kids enjoying it on family camping trips or hotel stays, as well as bachelor and bachelorette parties getting a kick out of looping flashback photos while pre-gaming at the hotel.
The Texas-based SAS Shoes is one of the few remaining American-made shoe companies. Their handcrafted Gretchen is a slip-resistant women's shoe, styled like a work boot and made to handle inclement weather. Its contoured footbed absorbs shock and actively protects against microbes, moisture, and mugginess, while the leather uppers repel water. Consider it your MVP if going somewhere where rain is regularly part of the equation (hello, London, Seattle, and Paris). And I repeat: These guys are made by hand.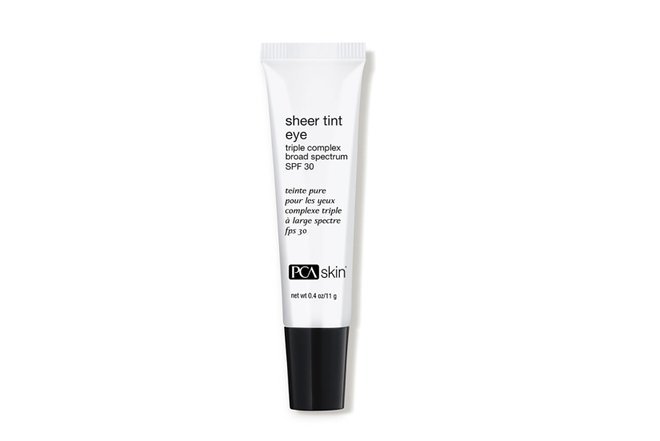 Whether your vacation involves snorkeling in Belize or wandering the streets of Paris, seeing the world means being outside. And being outside means actively protecting your skin. If you already layer your face with SPF, good for you! (And if you don't, start.) Now make sure your eyelids and the skin surrounding your eyes are getting some love, too. The problem with applying sunscreen near the eyes is that it can burn or sting. PCA Skin Sheer Tint Eye SPF 30 is specially formulated to sink in in seconds with zero irritation. And the stuff won't shift or melt, even on sweaty hikes. Do yourself a favor and get two — a daily one for behind your bathroom mirror, and a second for your travel bag.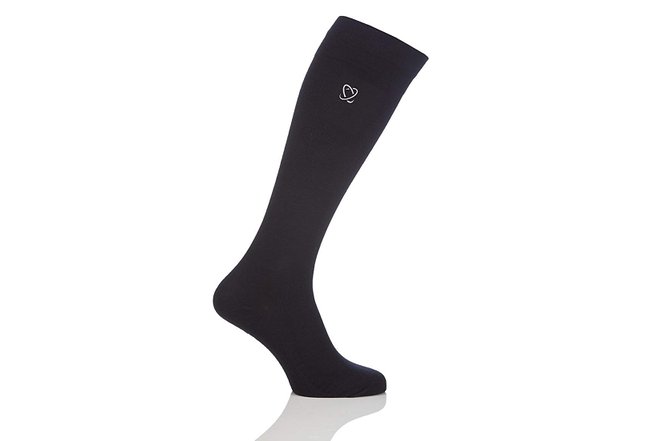 How I ever traveled before discovering compression socks, I'm not sure. The tightly knitted socks help keep calf muscles from getting too stiff and give your blood circulatory system a boost — alleviating discomfort on flights and lessening the chance of blood clots. This super-soft pick from Atom is made from milk fiber, a springy, eco-friendly fiber that is naturally antimicrobial and moisture-wicking. So while some compression socks are itchy and tight, this flexible pair is breathable and actually cooling.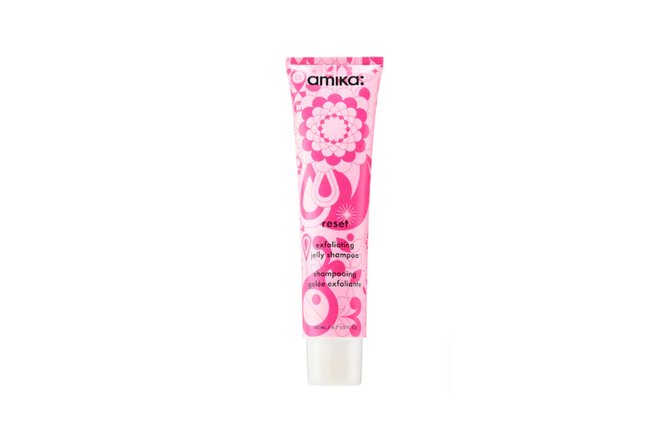 I've spent so many precious beach-vacation hours trying to wash salt and sand from my hair and scalp. Then Amika released this super-detoxifying shampoo, and my beach-packing list has forever been improved. The gentle gel cleanser cuts through drying salt residue and ensnarled bits of sand with natural ingredients like French pink clay, charcoal, and salicylic acid. A thin-tip spout helps apply the shampoo directly onto the scalp, segment by segment, before it is worked through the ends. At first, the shampoo has a satisfyingly granular texture that scrubs out any lingering sand before being whipped into a creamy (and equally satisfying) froth. The end result is sexy beach hair that is also soft and clean.
You'll Also Like:
Oyster.com is a participant in the Amazon Services LLC Associates Program, an affiliate advertising program designed to provide a means for sites to earn advertising fees by advertising and linking to Amazon.com. Oyster also participates in the SkimLinks and SkimWords affiliate programs.
All products are independently selected by our writers and editors. If you buy something through our links, Oyster may earn an affiliate commission.