From poopy planes to robot hotels to divine resurrections in Mexico, 2015 had its fair share of wild travel stories. Here are the most surprising, creepy, and occasionally disgusting stories you may have missed this year.
A Church Rose Out of the Water in Mexico
Locals celebrated the reappearance of the Temple of Santiago in 2015, a mid-16th century church in the Chiapas region of Mexico, which emerged from the depths of the Netzahualcoyotl reservoir due to a drought that dropped the water level by 82 feet. The last time the church resurfaced was in 2002, when the water level was so low that people could actually walk through it.
Related Link: The World's Best Ruins
A Hotel Run by Robots Opened in Japan
Robots are becoming part of everyday life in Japan—they're in stores, restaurants, and now you'll even find them running a hotel near the city of Nagasaki. The Henn-na Hotel, which translates to strange hotel in Japanese, is the world's first hotel staffed almost entirely by robots. It opened in July. Behind the reception desk, there are English-speaking dinosaur robots and a disturbing humanoid that bows to you and is programmed to speak Japanese. There's also a robotic bag-check and concierge service. If you're looking for an off-the-wall hotel experience, you'll undoubtedly find it here. (This may also become ground zero for the inevitable Robopocalypse.)
You Might Also Like: 12 New Hotels That Need to Be on Your Radar
A Plane Was Diverted Because It Smelled Like Poop
In March, a British Airways flight from Heathrow to Dubai was diverted back to London nearly 40 minutes into the flight because of an unpleasant surprise in one of its lavatories. The smell became intolerable for those sitting nearby, which caused the pilot to turn back for "health and safety reasons." Passengers lost an entire day's worth of travel and were put up in hotels for the night. But on the bright side, at least they didn't have to sit on a smelly airplane.
Related Link: 7 Things You Should Never Do in an Airplane Bathroom
A 91-Year-Old Man Smuggled $1 Million of Cocaine into Australia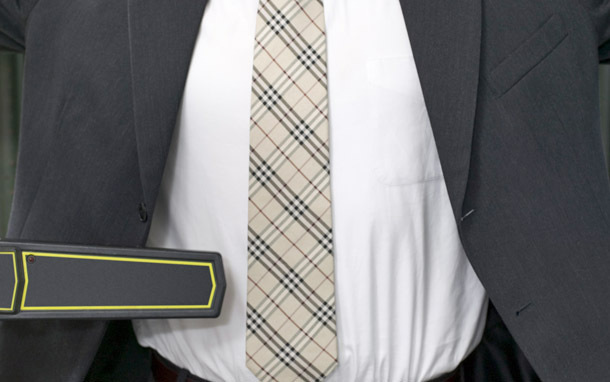 You don't hear a story like this every day. Victor Twartz, a 91-year-old retired surgeon, is one of the world's oldest recorded drug mules. He was traveling from New Delhi to Sydney in July when he was arrested at the Sydney airport and charged for importing cocaine that was disguised as bars of soap. Twartz has attended multiple court hearings (in his 1960s sports car, of course). If convicted, he could face life in prison.
The Philippines Invented a Brand New Airport Scam
There were about 30 alleged cases of travelers who were victims in a scam that involved security personnel planting bullets in their luggage at Manila International Airport in the Philippines. Passengers were threatened with criminal charges and detention, and were asked to pay fees ranging anywhere from $10 to over $1,000 in order for staff to turn a blind eye. One American man was even detained for six days after refusing to pay the penalty.
Related Link: 10 Most Important Safety Tips for Travelers
JFK Spent $48M on a Terminal You Can't Even Use…
…unless you're an animal (literally).
New York's John F. Kennedy International Airport announced it will open a $48 million extravagant terminal in 2016, dubbed The Ark, that's exclusively for pets. The178,000-square-foot animal haven will have flatscreen TVs, a full-service salon, a doggy swimming pool, and a 20,000-square-foot ultra-luxe resort and lounge.
The Infamous Plane Breakup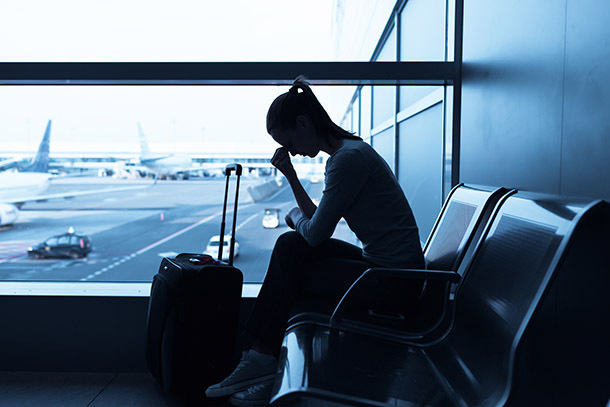 We can't forget the epic plane breakup that earned itself its own hashtag: #PlaneBreakup. In August, Kelly Keegan, a passenger aboard a flight out of Raleigh, live-tweeted the dramatic break up between a couple which served as some of Twitter's best entertainment for 2015. Months later, I still find myself wondering: Who breaks up with someone on a plane? #weird
Related Link: 10 Signs You're the Worst Person on Your Flight
Two Brave Souls Spent Halloween in the Paris Catacombs
Weird? Terrifying? Fun? You decide. In October, Airbnb launched a sweepstakes for anyone brave enough to enter for a chance to win a one-night stay for two in the Paris Catacombs on Halloween, which included breakfast, dinner, and a private concert. This marked the first time anyone (aside from its 6 million permanent residents) spent the night in the underground labyrinth filled with skulls and bones.
You Should Also Consider: 5 Reasons You Shouldn't Cancel Your Trip to Paris
Floating Hotels Became a Thing
It looks like some sort of spotted vertebrate, but it's actually a model for a hotel that floats on water. Unlike a cruise ship that takes you from point A to point B, the MORPHotel, is designed to travel with the ocean's current, providing guests with an ever-changing view from their guestroom. And, since its location is always changing, you can only get to it via helicoptor. While no plans to build this revolutionary hotel have been announced, the idea alone may bring the future of hotels to a whole new level of crazy.
Related Link: 10 Quirkiest Hotels Around the World
Moscow Will Offer Free Wi-Fi…at Cemeteries
Apparently in Moscow, having an Internet connection is necessary when paying your respects to the dead. Earlier this month, Moscow's local government announced that free Wi-Fi will be available next year in three of the city's best-known cemeteries: Novodevichy, Troyekurovskoye, and Vagankovo. Why? Authorities believe it will attract more tourists and encourage them to research the famous Russian figures who were buried there.
More from Oyster.com:
More from SmarterTravel:
Read the original story, 10 Strangest Travel Stories of 2015, by Olivia Briggs who is a regular contributor to SmarterTravel.
All products are independently selected by our writers and editors. If you buy something through our links, Oyster may earn an affiliate commission.