You've likely already snapped (or seen) the following travel photos: someone jumping in front of the Eiffel Tower in Paris, pinching the top of Big Ben in London, and staring off into the distance of a stunning natural landscape like Machu Picchu or the Grand Canyon. Some tourist destinations live up to their hype, while others fall short and aren't worth braving the crowds. Meanwhile, many other spots don't get the love and recognition they deserve at all. If you're looking to shake up your vacation plans this year, check out our list of the most underrated places around the world. To compile this collection of often-overlooked destination gems, we tapped travel industry experts to share their favorites. We recommend booking a trip before word gets out—and remember, you heard it here first.
"Here's the standings for French destinations: Gold goes to Paris (bien sur!); silver is the south of France, with its sunny beaches and Provence charm; and bronze is the Loire Valley, which is chock-full of chateaux and wine. My beloved Brittany doesn't even make the podium. And that's a real shame, because Brittany's culture and cuisine are outstanding. Covered in castles and half-timber houses, this little ear off France has enough attractions to make history buffs giddy. The food here is rich and decadent, thanks to the area's famed butter. And its wines are crisp and lovely, perfectly pairing with the region's oysters. Don't forget to eat a kouign amann, the signature Breton cake that basically marries a croissant with a pound cake. This treat will never be as famous as a cronut, but like Brittany itself, those in the know will always seek it out." — Maria Teresa Hart, Editor at Oyster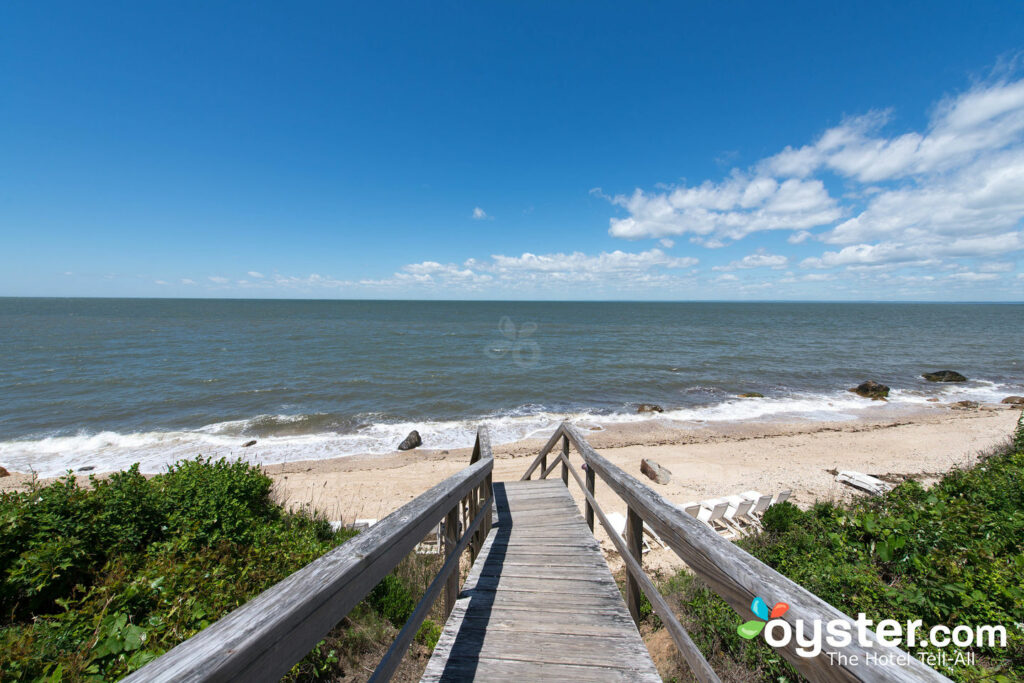 "The Hamptons are a famed beach destination not just for New Yorkers, but increasingly for an international market. Plenty of wealthy Manhattanites and Europeans alike flock to the stunning sandy beaches, lined with gorgeous mansions, for a buzzy summer scene. In recent years, those looking for a more laid-back summertime escape in the area have turned to North Shore destinations, such as Greenport on Long Island's North Fork. Despite some recent attention, these are still relatively undiscovered—at least when compared to the Hamptons. And some may not realize that there are beautiful North Shore destinations even closer to the city than the North Fork, such as Caumsett State Park. Plus, those who love touring Newport's grand mansions may also enjoy tours of the North Shore's Gold Coast estates, like Oheka Castle." — Kelsey Blodget, Senior Executive Editor at Oyster
"I hope I don't regret giving away my personal pick: Montana. Sure, it's got the great outdoors, including Glacier and Yellowstone national parks, but it also has world-class art with the opening of Tippet Rise Art Center last year. It's like New York's Storm King—featuring large-scale sculptures by Alexander Calder and Mark di Suvero—with a stunning backdrop of mountains and open fields. The one drawback (or feature, if you manage to snag a spot) is the extremely limited opportunity to visit. It's only open Fridays to Sundays from late June through mid-September. Get tickets while you can—and maybe I'll see you there." — Robin Kawakami, Senior Travel Editor at TODAY
"If your word-association-game answer to Romania is 'vampires,' it's time you learned a lot more about the country. Did you know that it's dotted with 13th-century UNESCO World Heritage-recognized villages? That it's home to the largest area of contiguous forest in central Europe, filled with brown bears, lynxes, and wolves? That Prince Charles fell so in love with the Romanian countryside that he bought two centuries-old properties there—both of which you can overnight at when HRH isn't visiting to admire the wildflowers? Go not just to meet traditional village craftspeople and see the Carpathians' forested peaks by horseback, but also to experience a culture charmingly stuck in an earlier era, when people organized their lives around the seasons (although today they check their smartphones to see what time sunset is)." — Wendy Perrin, Editor-in-Chief at WendyPerrin.com
"My pick for most underrated places to go in 2017 is Budapest. This eastern European city is full of history and beautiful architecture, fantastic restaurants, and must-try Hungarian baths. It's cheaper than most popular European cities as well, and the dollar goes far here. Check out Castle Hill and Buda Castle overlooking the Danube River, the gorgeous Parliament building, and Szechenyi Baths, the largest bathhouse in the city. For an even more unique touch, visit a ruin bar; these cool pubs are found in abandoned buildings in the old Jewish Quarter and are indoor/outdoor pubs with thrift store furnishings, hipster vibes, and unique entertainment. (Try Szimpla Kert, the original.)" — Lissa Poirot, Editor-in-Chief at Family Vacation Critic
"Word is starting to spread that Sri Lanka is one of the most underrated destinations, so travelers looking to see it before it reaches peak tourism should start booking flights. Its visitor numbers suffered between 1983 and 2009, when a horrible civil war was going on, but since then, the country has been making strides to become a top vacation spot. Situated south of India, the tiny island nation manages to pack a plethora of Buddhist temples, breathtaking landscapes, impressive wildlife, and lovely beaches. The delectable fresh crab, juicy tropical fruit, and spicy curries are just the icing on the cake. (The crab curry I had in Negombo is still one of the best things I've ever eaten.) Affordable prices for tours, hotels, and dining are certainly pros, but travelers should expect to see widespread poverty and navigate rudimentary public transportation.
Couples looking for a romantic stay by the beach should consider the luxurious Saman Villas in Bentota, while environmentally conscious travelers may enjoy the hillside Madulkelle Tea and Eco Lodge in Kandy. The 18-room Thambapanni Retreat is a better pick for budget-conscious visitors." — Lara Grant, Associate Editor at Oyster
"Panama is actually great for a long weekend. It sounds like a big trip, but it's a shorter flight than from NYC to LA, and if you're on the East Coast you stay in the same time zone. Panama City is the perfect size for exploring over a couple of days, and make sure to walk along Cinta Costera and get a cup of ceviche to eat on the waterfront." — Rebecca Fontana, Content Editor at Time Out New York
"I think, unfairly, that Wisconsin is the most overlooked state for a U.S. travel destination. It has a reputation for being cold and boring, and while the cold part is very true in the winter, the boring part is definitely wrong. Wisconsinites are known for being active all year-round and the state is riddled with cross-country skiing trails, snowmobile tracks, and hole-in-the-wall dive bars that would knock the mustache off even the most over-it hipster. Madison is literally surrounded by fresh water and the northern part of the state has access to the untouched Boundary Waters. Hello, people actually surf on Lake Michigan! And I haven't even gotten to the state's historic and award-winning cheese, brewery, and supper club scenes. You can spend the night in a lighthouse or eat dinner in a barn. If you're looking for luxury, The American Club in Kohler or Canoe Bay in Chetek, both have it. I've been to six continents, and have never seen anywhere as friendly and fun as Wisconsin." — Megan Wood, Editor at Oyster
Middle America
"I know, I know. But hear me out. Personally, as an East Coaster, I never had much interest in the majority of what lies between the coasts, aside from the major cities and national parks. That all changed when I took a trip to Nebraska and South Dakota last year. Prior to this vacation, I had no idea how many fun roadside oddities fill our country. My all-too-brief journey brought me out to the Corn Palace in Mitchell, South Dakota (the world's only corn palace), which was certainly a unique sight to behold. We also drove past the country's smallest city hall in Maskell, Nebraska. While my road trip only lasted a few days, I'd be happy to spend countless hours discovering what weird things exist on the side of the road out in the cornfields, the deserts, and the plains." — Stefanie Waldek, Editor at Oyster
"Queens, New York doesn't often make the hit-list for visitors to New York, unless they're heading the U.S. Open or hitting up the art at MoMA PS1 in Long Island City. In fact, this year, 'The New York Times' even put the Bronx on its must-see list—to the chagrin of locals who saw the paper as overlooking authentically local destinations in favor of chic coffee shops and gentrifying galleries. Don't just go to Queens for a game or an artsy afternoon, though, and don't go expecting big-city glitz, either. This massive borough has a lot of different characters, but for me it's all about food. It's often called the nation's most diverse place, and along Roosevelt Avenue alone, you can sample everything from Tibetan, Indian, and Nepali [cuisine] to Colombian, Paraguayan, Ecuadorian, and Mexican. This is to say nothing of the wild mix of Irish pubs, gay nightclubs, and Central American hangouts, or the Indian jewelry shops of Jackson Heights. There are stunning views of Manhattan from the Astoria waterfront, and—better yet—a dinner or night of drinking won't kill your wallet." — Kyle Valenta, Editor at Oyster
"In cool Berlin, the sidewalks are a pile-up of tourists and their wheeled bags, no matter the season. Longtime Berliners seem to enjoy telling visitors that the party ended long ago, or at the very least is not what it once was. Meanwhile, in nearby Warsaw, there's the feeling that the party has been quietly carrying on for years and no one bothered to text you the address. Better hurry though. Warsaw is changing and fast.
The Palace of Culture and Science (Stalin's gift to Warsaw), now home to a ground level bar, a cafe (Bar Studio/Cafe Kulturalna), and cinema, is increasingly crowded by splashy new high-rises. Across the river from UNESCO site Old Town is Praga, where gutted old warehouses have found new life as art galleries, restaurants, bars, and nightclubs, many without signs, squirreled away in some alley you would never have considered looking for a nice night out.
Poland has often been at the forefront of experimental film, music, and art, and you're bound to discover something new in Warsaw's many museums. Start at the National Gallery of Art and, for lunch, make your away to student cafe in the basement of the nearby Academy of Fine Arts where sweet Polish grandmas serve up hearty staples like slaw, borscht, stuffed chicken, cabbages, and all the Club-Mate you can drink. Then, hit up the Museum of Modern Art and, to ward away the jet lag, grab a coffee at Emesen, the museum's coffee bar.
Super into socialist/brutalist architecture? Boy, does Warsaw deliver! Take a leisurely stroll through Marszałkowska Street for some prime examples of Socialist Classical apartment blocks. And be sure to book yourself a room at the Sofitel Victoria Warszawa, a real hulk of a hotel overlooking the Tomb of the Unknown Soldier.
Within Europe, Poland is really just a smidge east of center, and easy to reach via LOT Polish Airlines, on a snazzy new Dreamliner. Best of all, fares to Warsaw are typically inexpensive, especially when compared to other cities in Europe. For a look at current finds, visit our Warsaw (WAW) fare listings from all over the U.S. and Canada." — Tracy Stewart, Content Editor at Airfarewatchdog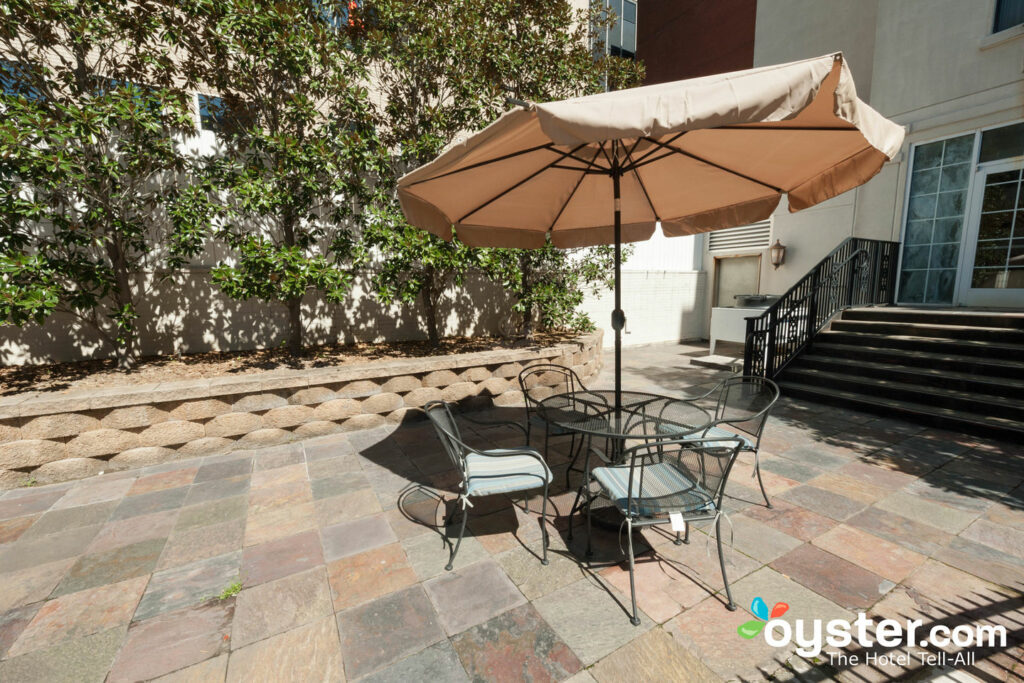 "I haven't been to Chattanooga, Tennessee since I was a kid, but I'm itching to go back and check out its cool new breweries and farm-to-table foodie spots. With its surging downtown, Chattanooga has my ideal combo of culture and nature. The riverfront city is in the Appalachian foothills, so there are dozens of gorgeous hiking trails to explore when I'm not eating or drinking." — Anne Olivia Bauso, Associate Editor at Oyster
"For U.S. travelers, Mexico can get short shrift when it comes to vacation planning. Bali and Bora Bora (which are both fabulous, by the way) tend to capture the imagination, but it's Mexico that not only has beautiful beaches and amazing food, but is also only a quick flight away. And it's so much more than its great all-inclusive resorts. People who want to go drink cocktails on a lounge chair can head to the Riviera Maya, while adventure seekers can go on a volcano hiking tour, and city lovers can make their way through Mexico City." — Jessica Plautz, Deputy Digital Editor at Travel + Leisure
"People love Mediterranean cruises because they visit some of the most historically and architecturally famous places in all of Europe. For many, the Mediterranean means stopping in Italy or Spain. But if that's all you're seeing, you might be missing out on some of the most beautiful ports Europe has to offer. Look for itineraries that visit Croatia and Montenegro, countries rich in history, natural beauty, and amazing beaches. While a number of itineraries visit Dubrovnik, a Croatian city absolutely worth exploring, look for sailings that stop in Zadar, Croatia and Kotor, Montenegro—both sadly underrated by most travelers. Zadar offers splendid beaches, a laid-back vibe, and easy-to-navigate streets. A sail-in to Kotor, through its gorgeous bay past majestic mountains, is worth getting up early for, and the charming old town is tourist friendly and never crowded. Check out some sailings that take in the Croatian port of Zadar on Cruise Critic." — Colleen McDaniel, Senior Executive Editor at Cruise Critic.
In case you're wondering what the most overrated places are, we've made a list for that, too.
You'll Also Like:
All products are independently selected by our writers and editors. If you buy something through our links, Oyster may earn an affiliate commission.