A lot of changes occur when you have kids, including where and how you go on vacation. Which destinations are best for traveling with an infant? Where should you go with a teen who has plenty of attitude and energy? With so many options on where to go, it's hard to narrow it down. Here, we've selected top vacations to take with kids at each age -- from babies to high school and everything in between. Get inspired.
Norway? No, we're not joking. As infants, they're not going to remember the trips you took them on. You have a precious few years before the vacation focus will majorly be on them, so make it count. We recommend taking a train trip like Norway in a Nutshell before the brood gets any bigger (and college tuition is top of mind). Having train and bus journeys with frequent on-and-off stops is favorable in two ways. First, parents get a break after carrying their baby during long walks or hikes (you can go on as many or as few as you'd like during this self-planned trip). Plus, fussy babies get some time to relax when stepping off the vehicle to gaze at the stunning scenery. There is a long flight involved, but don't let this turn you away. Leave the stroller at home and carry your baby on your back or swaddled. Another tip for long flights: Feed your baby during take off and landing to minimize popping ears and screaming.
Splashing out on an attractive design hotel while you have an infant might be the last time you can do so for a while, and The THIEF is one of Oslo's coolest boutique offerings. What's more? Even children and babies are catered to with style and class here, as the hotel extends its high design to cribs, bassinets, and the like. The hotel has an awesome location near museums and the harbor, meaning there's plenty to do with your baby while one parent takes a little private mommy or daddy time in the spa and pool.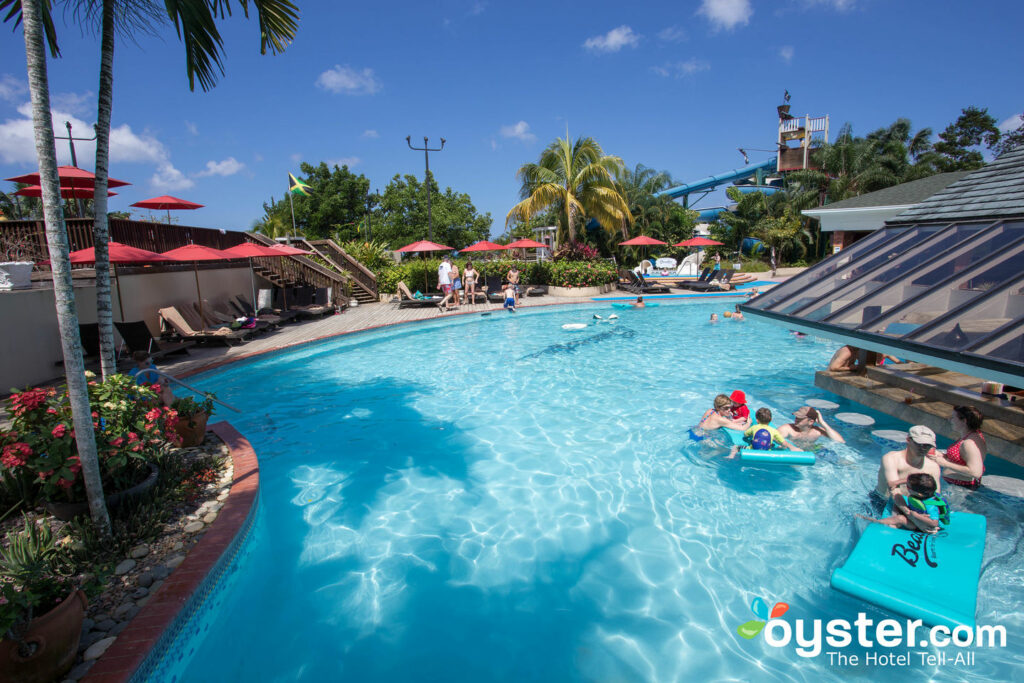 This resort caters to younger parents with young children. Toddlers will love the Elmos and Cookie Monsters that roam the grounds. The resulting photos with the characters might even make the perfect Christmas card picture. Also, be sure to eat breakfast with the characters, one of the resort's top events. While parents can take advantage of sports activities, hit the spa, or have a cocktail or two, the tots will be taken care of by certified nannies in the nursery. Here, they'll gather for story time with Elmo, in addition to other kid-friendly activities. The kids are also sure to work up an appetite after a day at the on-site water park, which features an Elmo slide for the little ones and massive water tunnels for the older set. When that happens, head to one of the property's restaurants, which offer kids menus.
Most rooms comfortably fit three to four guests, but the three-bedroom suite can fit up to 12. The location is perfect, too. Jamaica's beaches can veer toward a party scene, but this resort sits on the Seven Mile stretch while remaining tucked away from other nearby hotels. Bonus: Families with older siblings can partake in activities like kayaking, paddle-boarding, and banana boat rides for free.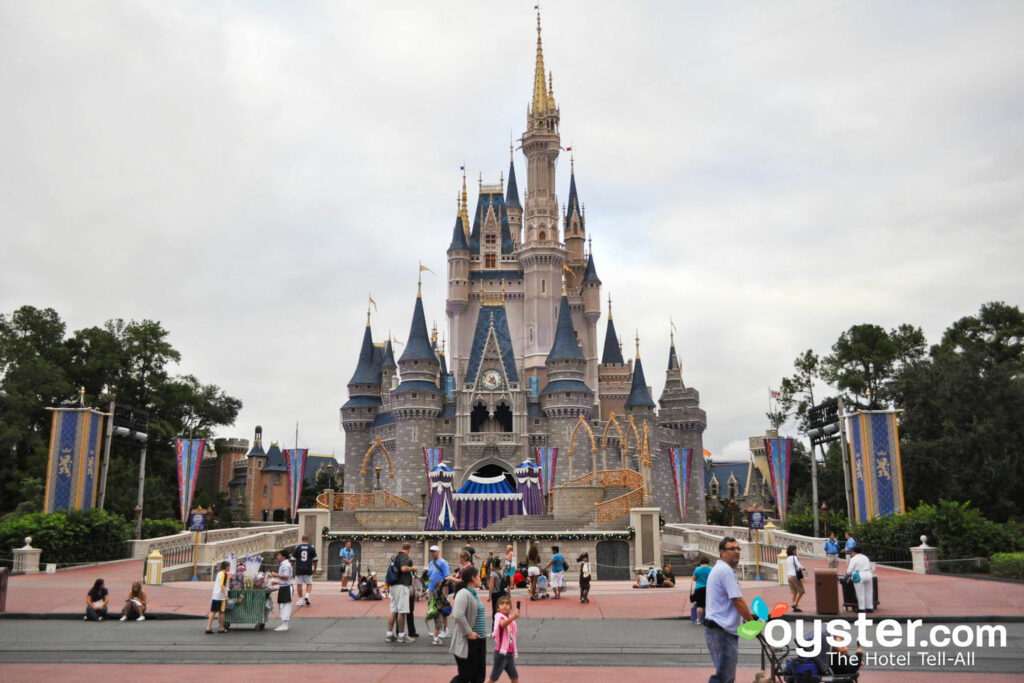 Any younger than this and the kids aren't going to remember; any older and they risk missing out on some of the magic due to newly developed pre-teen angst. Kids in pre-K and elementary school also usually have enough stamina to trek around the park all day in the sun. By the time they hit all the rides, they'll be tired enough to fall right to sleep (of course, park transit also shuttles families between the park's sections).
If you need any more convincing, Disney's parks also popped up the most in America's most popular theme parks list. As for our park picks for this age group, Animal Kingdom is a can't miss, thanks to its fantastic petting zoo and the opportunity it offers to spot wildlife. Magic Kingdom is also a great choice. Be sure to minimize wait times with a FastPass, which will keep the family moving and, more importantly, ensure the kids stay chipper.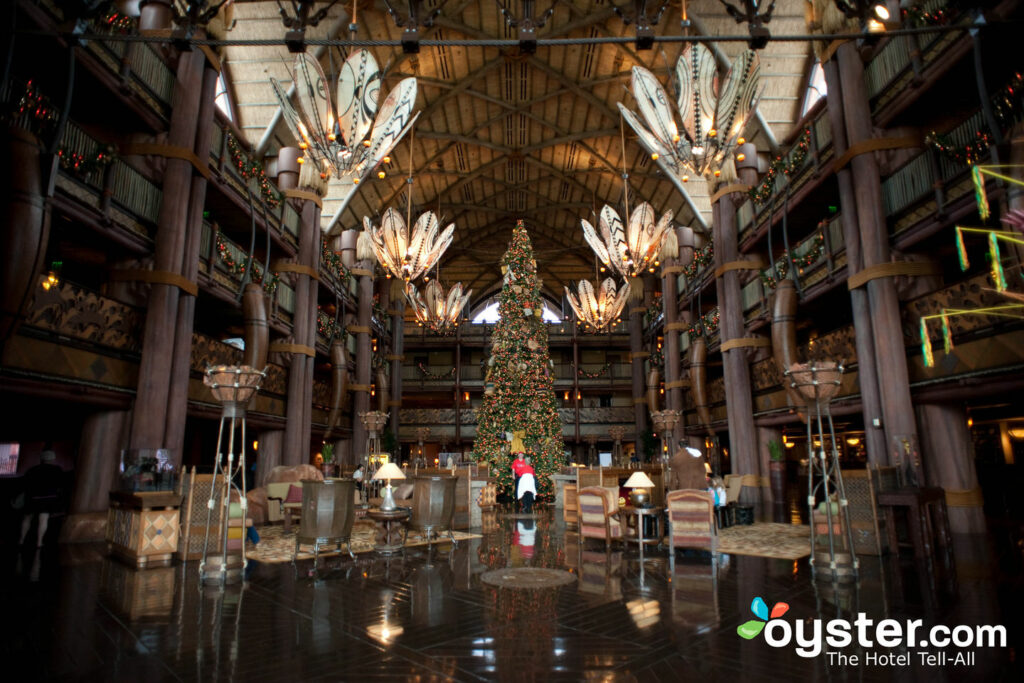 There are plenty of Disney World hotels to choose from and Disney Animal Kingdom Lodge is a top choice for this age range. Here, staff members chat with kids about the animals walking around the grounds as well as African culture and conservation. Plus, children have their own pool at the property, with plenty of nearby chairs for adults to relax on. The lodge also makes it easy for families to get to and from the property, thanks to a free shuttle from Orlando's airport and the parks.
Middle school is a time when the kids — in their eyes — are no longer kids and are caught in the middle between being too old for some things and too young for others. To top it off, they have a lot of energy. Keeping all of that in mind, we recommend heading to Yellowstone National Park. The miles of trails will keep the kids entertained and offer a place to bond during a family hike. The kids might even bring some knowledge from their classes to inform what they're witnessing on the trip. And let's be honest: they'll appreciate the scenery, especially for their newly created Instagram accounts.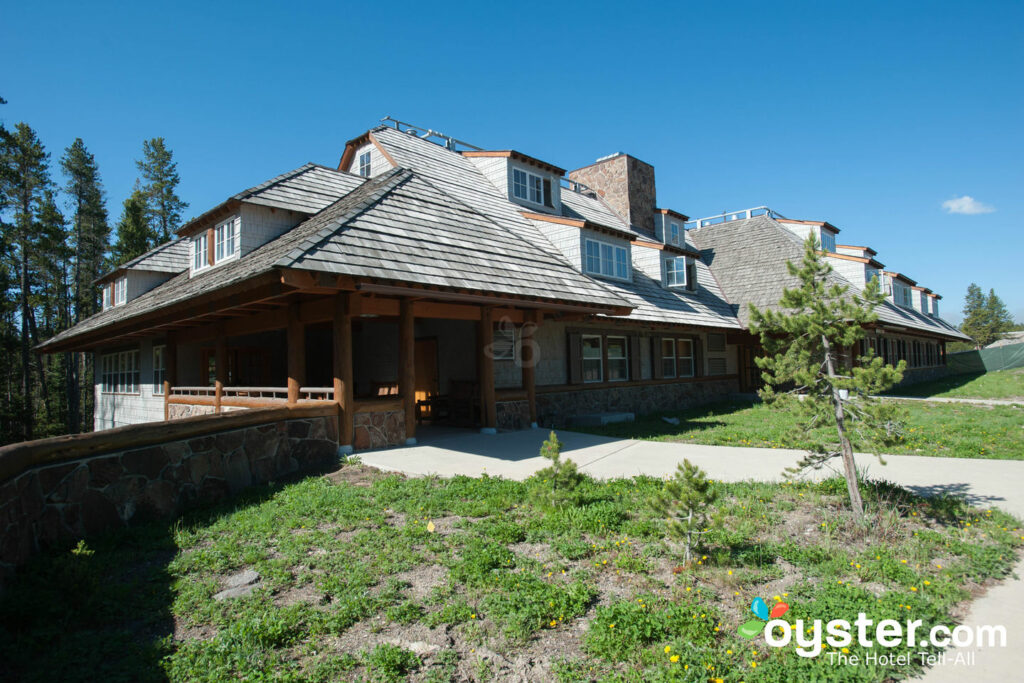 Canyon Lodge and Cabins, one of the park's more budget-friendly accommodations, offers a peaceful and quiet retreat after a day of hiking. While there aren't many on-site activities for kids, the nearby national park offers plenty worth exploring. Note: the property has also been renovated recently, so expect features like new sustainable lodge buildings, a full-service restaurant, a cafeteria, deli shop, a gift store, and more.
There are only a few years until the kids leave the nest for college, so make memories with a vacation to the Atlantis Resorts in the Bahamas. We particularly recommend the Royal at Atlantis, which is the signature coral-pink resort you've probably seen photos of before. With a stellar water park and kids-only swimming pools, there's plenty to keep your brood occupied, whether you choose to hang around or sneak in a workout. Teens can head to Club Crush, a lounge that features a gaming room, stage, dance club with mocktails, and more. Keep an eye out for special concerts — the Jonas Brothers and Justin Bieber have both performed here. Artsy teens will also enjoy the Earth & Fire Pottery Studio.
Dine together at one of 21 restaurants or enjoy some family time on the rock-climbing wall, while visiting Dolphin Cay, or exploring the acres of marine habitats. The resort also offers 20 room types that are spread across six buildings. The Beach and Coral Tower rooms are the oldest and smallest, but have comfortable beds. The Royal Tower rooms start at 400 square feet and are close to the casino, restaurants, main pool, and other resort gems.
Related Stories:
All products are independently selected by our writers and editors. If you buy something through our links, Oyster may earn an affiliate commission.