With fear of terrorism spreading across Europe, and continued unrest in regions of the Middle East and northern Africa, many travelers have begun to see Latin America as an alternative, likely safer, destination. According to the International Air Transit Association, Latin American carriers experienced a 9.3 percent increase in traffic in 2015, as opposed to European carriers at five percent.
In the 2016 Global Peace Index, Central and South America are listed as first and second most improved areas of the world as far as safety goes. We're talking about an entire continent and then some, though, and -- like anyplace else on Earth -- the degree of safety can vary depending on exactly where you are. El Salvador and Honduras, for example, still have some of the highest homicide rates in the world, according to the World Bank Group.
On the other hand, many countries in Latin America get high marks for safety, and (bonus) also happen to be beautiful, culturally-rich destinations. Cases in point: these eight we've handpicked as our top choices for a safe bet vacation in Latin America. That said, while our destination picks might be safer than some of their neighbors in Latin America, they are not necessarily as safe as other destinations around the globe when it comes to crime numbers. No matter where you may eventually book, though, the same common-sense precautions for enjoying a trouble-free vacation apply:
Stay in resort or tourist areas.
Get information from hotel staff about where to go and how to get there, as well as where not to go.
Don't wear showy, expensive jewelry or designer accessories.
Be street smart, staying aware of your surroundings. Drinking too much and wandering around an unfamiliar area is not advised.
Check the U.S. State Department Travel Warnings and Alerts before you book, and again shortly before you depart.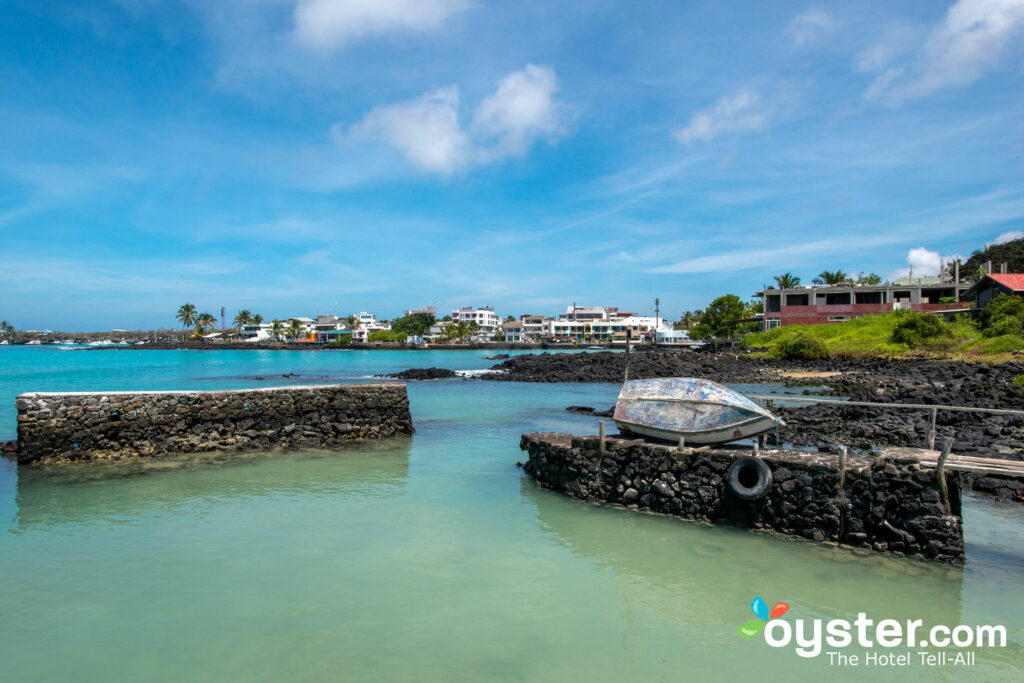 Why You Should Go: Located 600 miles off the coast of Ecuador in the Pacific Ocean, the cluster of Galapagos Islands is one of the safest areas of Central and South America, even attracting many families with young kids. The Ecuadorian government works hard to preserve the environment of this archipelago of volcanic islands. Some visitors even report feeling as though they've stepped back into prehistoric days, perhaps unsurprisingly so, since it has been long believe that Charles Darwin was inspired to write "On the Origin of Species" after visiting the Galapagos.
Nature lovers and photography buffs come here to see the vast number of endemic species, including (but definitely not limited to) sea lions, iguanas, giant tortoises, the blue-footed booby, and the only surviving species of tropical penguins. The vast majority of the area is designated as a national park. In the sections open to visitors, only one small group is let in at a time, escorted by a guide, to help mitigate the effects of tourism.
Why It's Safe: Although Ecuador as a country, especially its northern region, has seen a rise in crime over the past few years according to OSAC (the Overseas Security Advisory Council), the Galapagos Islands remain nearly crime-free. And even with the country's rise in crime, the Global Peace Index still ranks Ecuador as the fourth safest country in South America when considering domestic and international unrest. This includes factors like terrorism, protests, and civil unrest. There are currently no U.S. State Department travel warnings or alerts for the Galapagos Islands, either.
Where to Stay:
Why You Should Go: Costa Rica is another destination made for nature lovers. It's become much more popular in the last decade or so as U.S. travelers have discovered the scenery, unspoiled beaches, and fact that it's not as far as they thought it was. A flight from New York City takes just under five hours, a little less than a flight from the same airport to California. Touring the rainforests in Costa Rica is a vacation highlight for many as monkeys, jaguars, toucans, and other wildlife can be spotted. The landscape is strikingly varied, from those beaches and rainforests to volcanoes and waterfalls.
Why It's Safe: Costa Rica is currently ranked the number one safest country in Central America by the Global Peace Index. And violent crime is rarely an issue for visitors; according to the 2016 crime and safety report by OSAC, most of the crime against tourists is theft, as in any other touristy location. According to the same report, the homicide rate may have gone up slightly to just above the rate of 10 per 100,000 people (which is considered typical for the region by the World Health Organization), but there are currently no travel warnings or alerts for U.S. travelers visiting Costa Rica.
Where to Stay:
3. Chile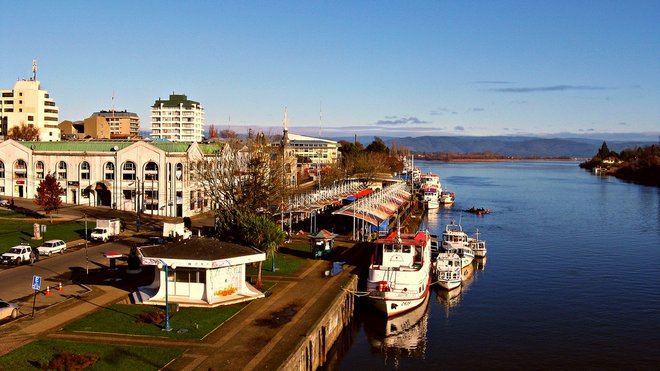 Why You Should Go: Exotic, full of opportunities for outdoor adventure, prosperous, and safe: As far as countries go, Chile has a little bit of everything. And that makes sense, when you consider its span; it's nearly 2,800 miles long, with the Pacific Ocean as its western border, the Andes Mountains to the east, Peru to the north, and Antarctica to the south. Where else can you visit the driest place on earth (the Atacama Desert), while in the same place also be able to photograph glaciers, climb volcanoes, go snowboarding, soak up some sun in a chic beach resort town, and walk some of the world's most interesting hiking trails?
As if all that wasn't mind-blowing enough, Easter Island, with its mysterious Moai, is part of Chile too. Of course, you can't see everything in one visit, or even two. For first-timers, a good starting point might be Santiago, the capitol and largest city in Chile. Skiing is an hour away; the Pacific is two hours away; and right in Santiago you have museums, concert venues, high-end shopping (as well as opportunities to buy hand-crafted goods), and colonial architecture. Keep in mind when planning your trip that summer down in Chile runs from December to March.
Why It's Safe: Chile is ranked the number one safest country in South America by the Global Peace Index and there are currently no travel warnings or alerts for Chile from the U.S. State Department. According to OSAC, "The security environment in Chile is moderately safe, with comparatively less violent crime than in other Latin American countries," and the databank at World Bank states that the country has a fairly consistent homicide rate of around three per 100,000 people, which is extremely low by global standards.
Where to Stay:
Why You Should Go: Argentina is the second largest country in South America, and eighth largest in the world. Due to its size and location, it boasts many landscapes, including ice and snow at Glaciers National Park and a red rock desert at Talampaya National Park. One of the most beautiful attractions, though, is the Iguazu Waterfalls.
Buenos Aires, the city known for the tango, is high ranked among visitors to Latin America, especially for its shopping and festivals. (Malevo, the male group that won hearts tap dancing in gaucho boots and whirling boleadoras on "America's Got Talent," hails from Buenos Aires. Just sayin'.) In the southernmost areas, penguins can be seen not in a zoo, but in their natural habitat, alongside the sea lion colonies. Horseback riding in wide open spaces is a thing here as well, but some travelers go home with a favorite memory of a different sort: the superb wine and steaks.
Why It's Safe: Argentina is ranked the third safest country in South America by the Global Peace Index and there are currently no travel warnings or alerts issued by the State Department for the country. According to the World Bank databank, Argentina has a low seven homicides per 100,000 people. Additionally, OSAC reports that "Crimes reported to the U.S. Embassy by U.S. citizens reveal they are most often victims of theft or non-violent robbery, principally in the tourist neighborhoods." When referring to terrorism, that same reports notes, "There is no recent or significant operational terrorist activity in Argentina."
Where to Stay:
Why You Should Go: The beauty of its beaches and the colorful, unique handicrafts and fabrics are just the beginning of the list of why you'd visit Peru; the country is an archaeological jackpot for those interested in ancient cultures. Visit the city of Cusco to see ruins from the Inca Empire and the Spanish conquest. Peru also has the mother of all ruins in Machu Picchu, the fortified Inca town that the invading Spaniards never could find, high atop the Andes. Lima is a sprawling, modern city where you can go surfing along the rocky coastline, play golf in the middle of the financial district, tour a pre-Columbian temple in the city's upscale Miraflores neighborhood, and catch a sound-and-light show at a cluster of outdoor fountains. Then you may want to grab Peru's best-known dish, ceviche, and wash it down with a pisco sour at one of the many top-rated cevicherias.
Why It's Safe: According to the , Peru had a very low homicide rate (under seven per 100,000 people in 2013) and most OSAC reports state that crimes against foreigners are even fewer, and usually involve theft. The State Department has not issued any travel warnings or alerts for Peru, and Peru is fairly high on the list of safe places from the Global Peace Index.
Where to Stay: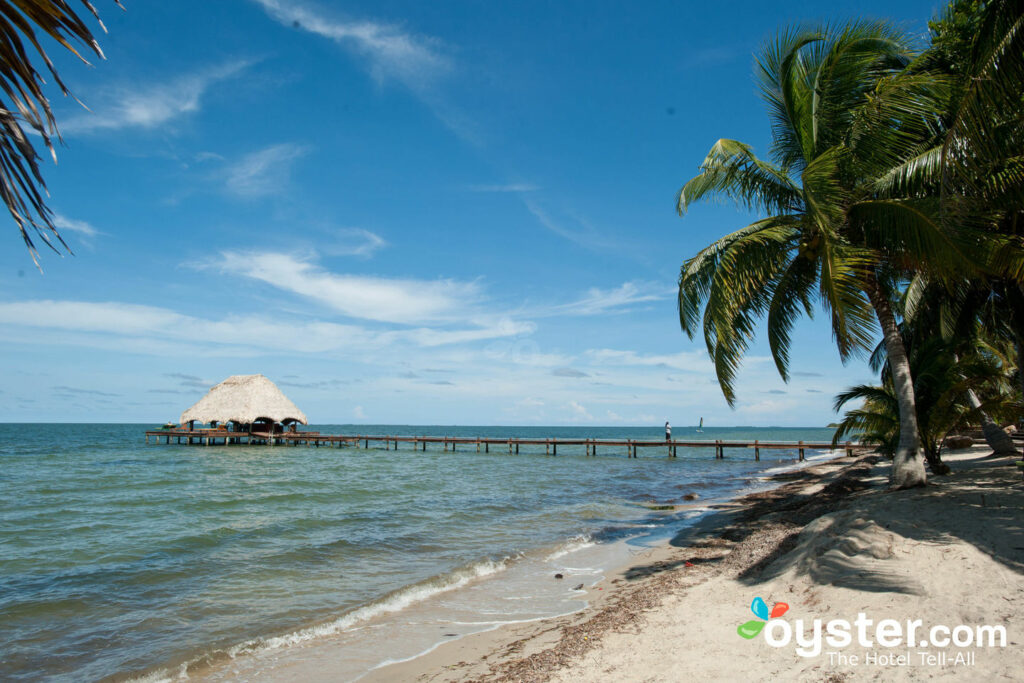 Why You Should Go: Less than 9,000 square miles, this small country in Central America is tucked under the Yucatan Peninsula of Mexico, one of the closest Latin American countries to the U.S. The country's tourism market has grown exponentially, with many high-end, family resorts popping up. The Belize Barrier Reef is second is length only to the Great Barrier Reef. So while amazing for snorkelers and scuba divers, Belize also has a rainforest for the land-lubbing naturalist to explore, as well as Maya ruins. The upscale Ambergris Caye draws the majority of the tourists, from serious deep-sea fishermen to couples looking to kick back poolside with a cocktail.
Why It's Safe: There are currently no travel warnings or alerts for Belize. However, the U.K. government recommends that tourists avoid certain parts of Belize City, including George Street and Kraal Road, known to attract gang violence at night, which is why the homicide rate in Belize is at a relatively high 45 per 100,000 people. Those homicides rarely include foreigners, however, according to OSAC which reports not only that"major crimes remain low around popular tourist destinations (including the Mayan ruins)," but also that the terrorism threat is low.
Where to Stay: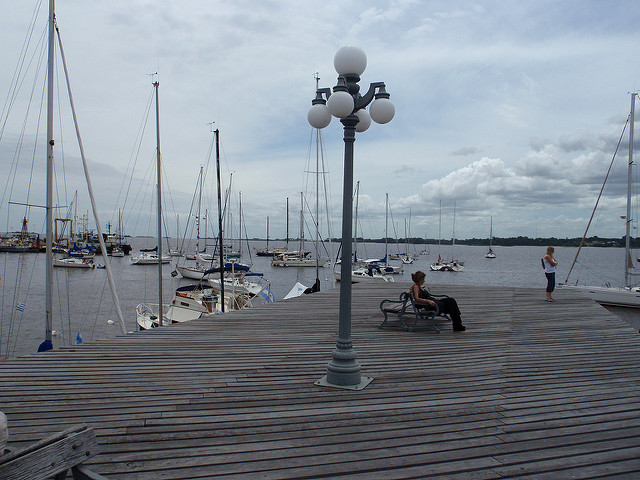 Why You Should Go: The smallest Spanish-speaking country in South America is also one of the safest and least well known. Away from the crowds of neighboring Brazil, Uruguay has beaches, resorts, and adventures to compete with any of its Latin American neighbors. Popular pursuits include hot air ballooning, fishing, and boating. The wine here is outstanding, and marijuana is legal for citizens. (Visitors are banned from purchasing it, for the record.) If you love a tropical beach atmosphere with friendly locals, but hate the usual crowds, this may be the place for you.
Why It's Safe: There are currently no travel warnings or alerts for Uruguay, and it is ranked by the Global Peace Index as the second safest country in South America. According to OSAC, crimes against foreigners are mostly non-violent theft. The homicide rate is a low 7.1 per 100,000.
Where to Stay:
8. Paraguay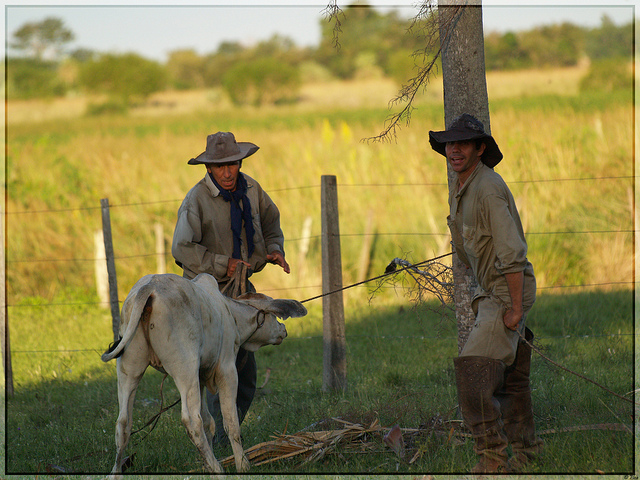 Why You Should Go: Under-the-radar, landlocked Paraguay has scenic landscapes, waterfalls, natural lakes, and rivers. In the capitol city of Asunción, next to the Paraguay River, you may want to check out the train museum at the oldest train station in South America, Museo Ferroviario. It's a history-packed reminder of the illustrious past of train travel in Latin America, complete with handwritten log books. Nearby is the grand López Palace, Paraguay's version of the White House.
Panteon Nacional de los Heroes is another impressive building, a mausoleum and memorial to the country's soldiers. Paraguay can be a real bargain, assuming you're traveling with American dollars. And you may well be the only person in your circle who has been there.
Why It's Safe: There are currently no travel warnings or alerts for Paraguay from the U.S. State Department, and it is ranked as the fifth safest country in South America by the Global Peace Index. Paraguay has a low homicide rate of under nine per 100,000 people (down from a high of 24 in 2002).
NOW WATCH: The Safest Countries in the World
https://www.youtube.com/watch?v=qWqIulInC80
Related Links: