Whatever your thoughts on religion may be, there's no denying that some churches around the world are feats of architecture. Some, like Saint Basil's Cathedral in Moscow, are gloriously ostentatious, while others, like Paoay Church in the Philippines, are stunningly humble. All, however, stand out for their beauty. Here, we handpicked nine of the world's most majestic churches and chapels that even non-religious types will enjoy marveling at.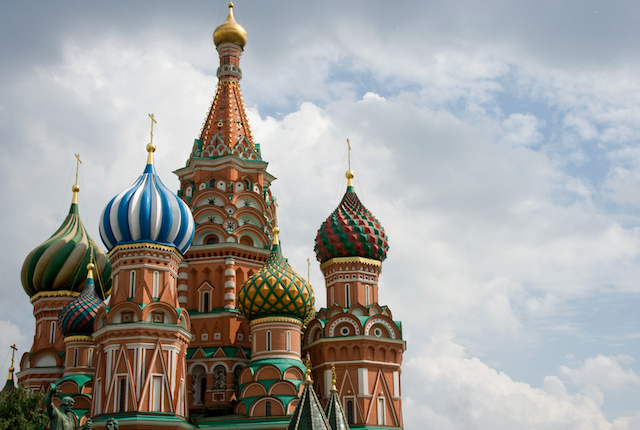 Built in 16th century by Ivan the Terrible, Moscow's Saint Basil's Cathedral clearly doesn't follow the theory of nominative determinism. Far from terrible, the fairytale turrets and Byzantine style make it one of the world's most recognizable churches. Fun fact: the cathedral was originally white with gold domes. It wasn't until the 17th century that the facade and domes started being painted the vibrant colors you see today.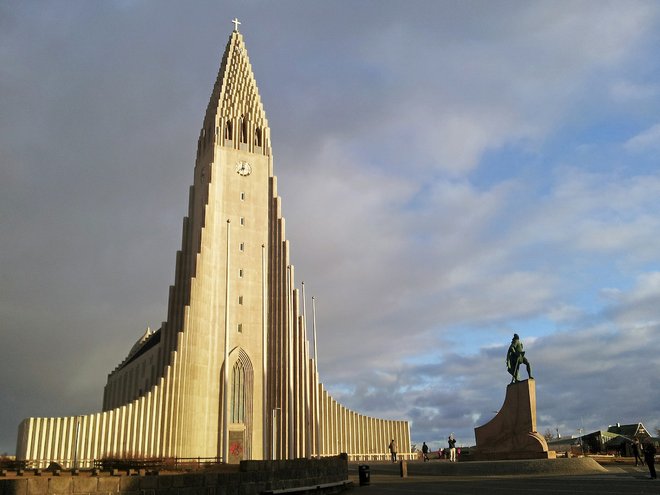 Hallgrímskirkja in Reykjavik looks like something straight out of a "Games of Thrones" episode. The imposing Lutheran mega church stands at 244 feet, making it Iceland's tallest. Completed in 1940, the otherworldly design is also said to mimic the basalt lava flow of the country's landscape. Oh, and it also houses a nearly 50-foot tall organ with more than 5,000 pipes.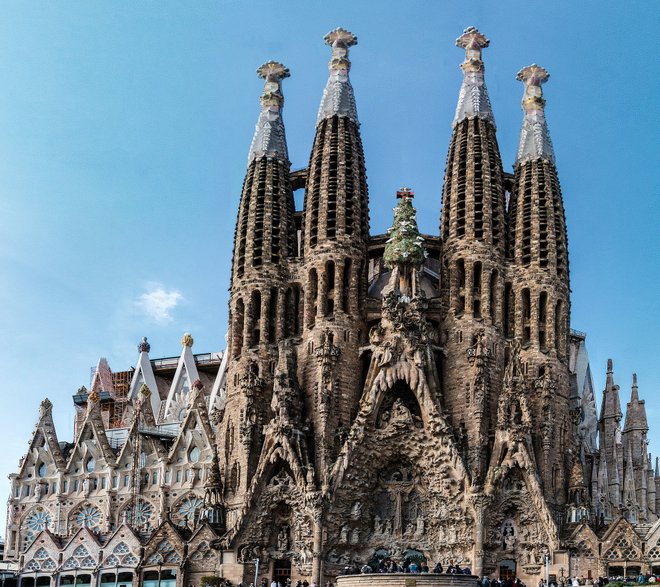 Catalan architect Antoni Gaudi's La Sagrada Familia might not be finished, but it still holds a spot on the UNESCO World Heritage site list. Since construction began in 1882, the gothic masterpiece has been painstakingly added to. And today, it remains one of Europe's most gorgeous architectural gems, thanks to its intricate interior, Gothic-inspired spires, and eye-catching stained-glass windows.
4. Saint-Michel d'Aiguilhe Chapel in Le Puy-en-Velay, France
One thing you're bound to see on a journey through the south of France — and into the Auvergne — is plenty of churches on top of steep hills. This means for an elevated church to stand out in France, it has to be spectacular. Perched atop a narrow volcanic rock in the town of Le Puy-en-Velay, Saint-Michel d'Aiguilhe ticks that box. Built in 962 A.D., the chapel can be reached by 268 steps carved into the rock. But it's worth the burn — the exterior features multi-color stonework and tiled mosaics.
5. Gergeti Trinity Church in Gergeti, Georgia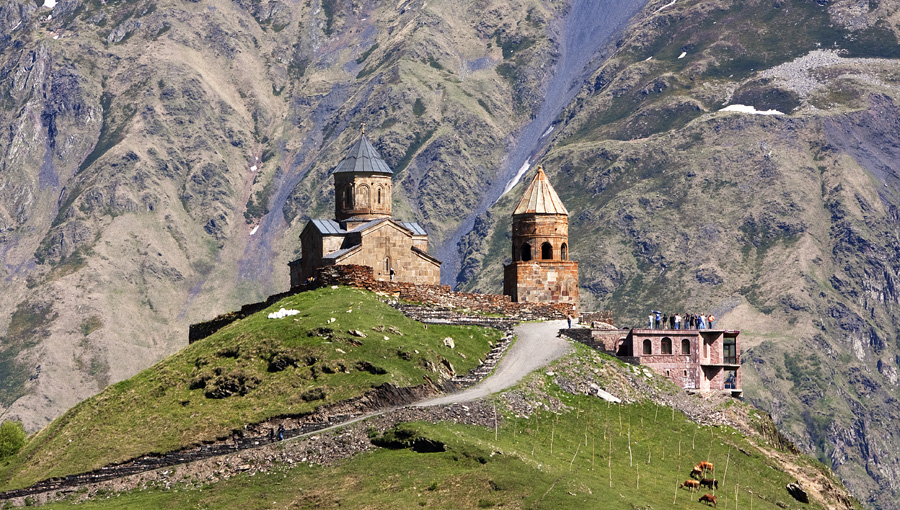 The majesty of some churches lies not only in their structure, but also the way in which they fit into their natural surroundings. Gazing out at the slopes of Mount Kazbegi, Gergeti Trinity Church sits high on the bank of the river Chkheri near Georgia. And it's not for the faint of heart either. The church, which was built in the 14th century, and its views reward hikers who can complete the three-hour mountain trek up to its location.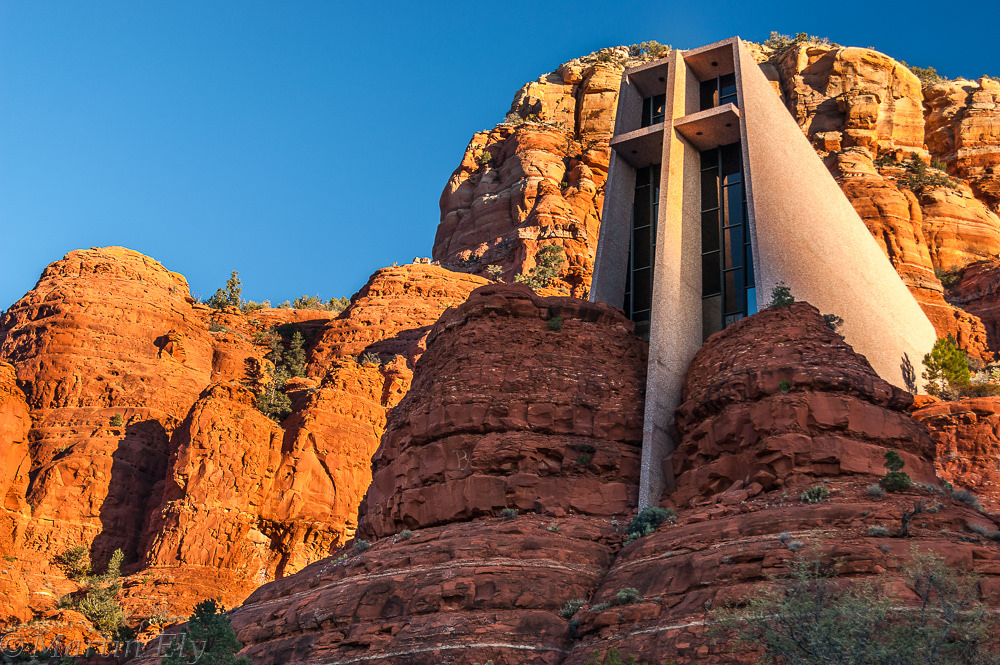 Built into the red rock landscape of Sedona, this Roman Catholic chapel was commissioned by local rancher and sculptor Marguerite Brunswig Staude. Staude, who completed the design in 1956, was inspired partially by the Empire State Building. All faiths are welcome to visit, pray, meditate, or just marvel at the incredible views.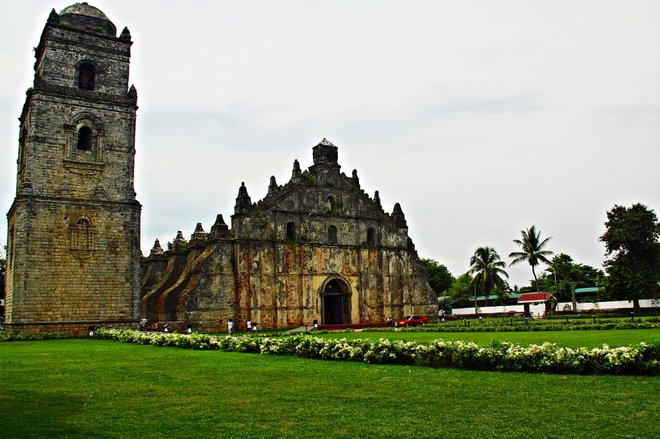 A UNESCO World Heritage site, Paoay Church (or St. Augustine Church) in the municipality of Paoay, Ilocos Norte is constructed with coral stones and brick, and incorporates Gothic, Baroque, and Chinese design elements. Inside, the Roman Catholic church, which was completed in 1710, houses pews and stone columns. The exterior features large buttresses, which offer support during earthquakes. Even the three-story bell tower, which stands apart from the church, was built to protect the structure against an earthquake.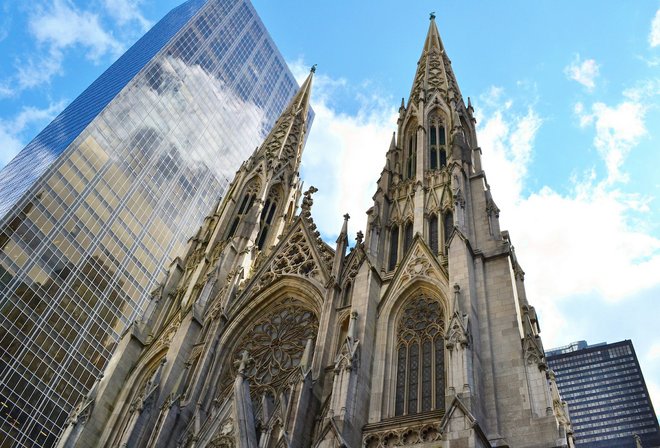 In a city with so much mesmerizing architecture, St. Patrick's Cathedral, which emerges from Fifth Avenue, is still arguably one of the New York's best and most beautiful buildings. Built in the neo-Gothic style from marble-covered brick, the Roman Catholic church was opened in 1878. It later underwent extensive restorations and was completed in 2015, just before a visit from Pope Francis. The structure takes up an entire city block and features spires that rise 330 feet from the street, stained glass, and a rose window.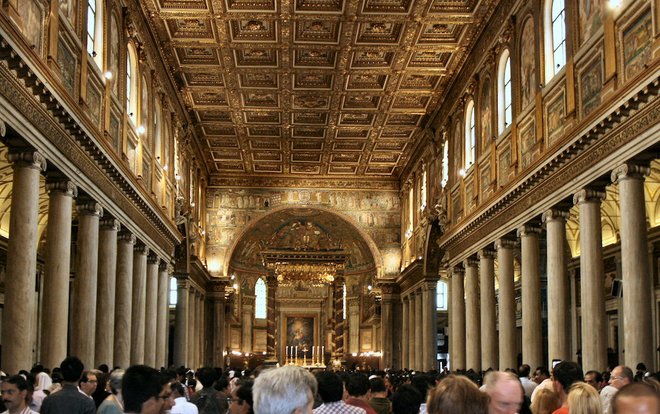 Rome might be dominated by churches like St. Peter's Basilica, but there are plenty of others away from Vatican City that will impress, too. Some are grand and others are modest, but most are eye-catching. One of our favorites is the Santa Maria Maggiore (or Basilica di Santa Maria Maggiore), which is dedicated to the Virgin Mary. A Papal major basilica, the structure also happens to be the largest Catholic Marian church in Rome. On the grounds, you'll find everything from fifth-century mosaics that depict the Virgin Mary to a coffered ceiling gilded with gold and an approximately 240-foot bell tower.
Related Stories:
All products are independently selected by our writers and editors. If you buy something through our links, Oyster may earn an affiliate commission.