Forget swim-up bars, swim-out suites, and in-room pools. When it comes to tropical getaways, staying in a room with its very own private beach -- as in swim-naked-if-you-want private -- is the ultimate way to go. (Well, short of chartering an entire island.) These dreamy hotel rooms around the world feature secluded shoreline, hidden-away coves, and far-from-anyone lagoon locations. Throw on your swimwear (or not) and dive on in -- the water's all yours.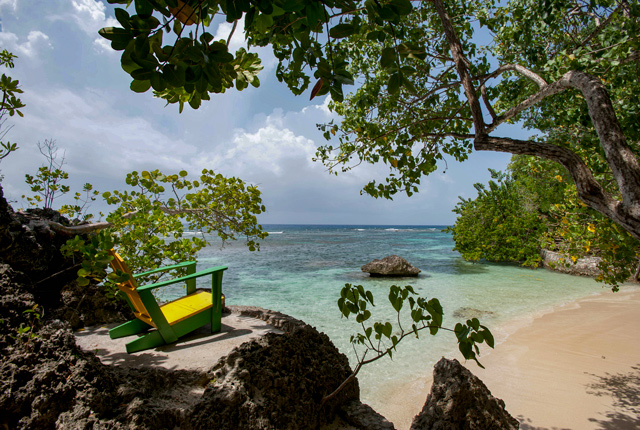 The former Jamaican beach estate of Ian Fleming lives on as a stunning and virtually flawless 007-worthy resort in Ocho Rios. James Bond himself was born what is now the resort's most coveted accommodation — the Fleming Villa, a massive ocean-side compound where the writer penned all of his 14 novels about the sleek and sophisticated spy. (The beautifully preserved villa still contains Fleming's original writing desk.) This historic accommodation sleeps up to 10 guests and features an ocean-facing lawn with a zero-entry pool framed by wooden loungers, hammocks strung between trees, an outdoor dining table, and Adirondack chairs facing the sea. Stone steps lead to the villa's lush private beach, where guests can find kayaks, a barbecue pit, several ocean-viewing perches, and a totally private stretch of white sand.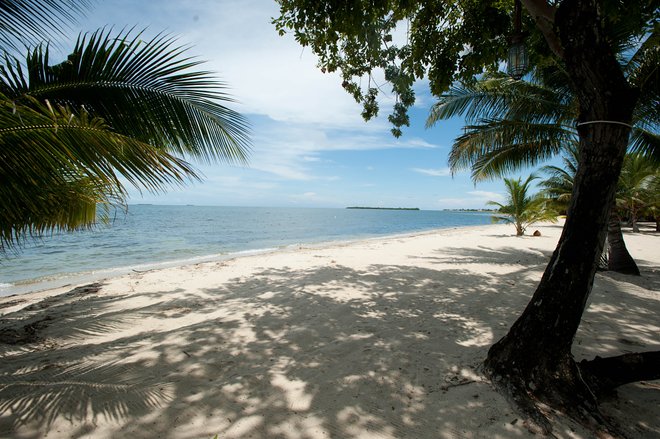 One of Belize's top properties, Turtle Inn is a laid-back, Bali-inspired luxury resort attracting honeymooners and celebs (the hotel is owned by the Coppola family). Turtle Inn has around two dozen cottages, villas, and private homes, including the modernist Sofia's Beach House and the ultra-luxe Francis' Family Pavilion, but the most exclusive is Coral Caye, a two-acre private island for a party of up to 12. Eight miles from the resort's shoreline, Coral Caye features two eco-chic cottages; a sand-floor, indoor/outdoor living room with a bar and kitchen; and a dock with a built-in over-the-water hammock. Coral Caye guests won't miss Turtle Inn's open-air restaurants and pools, as island butlers and chefs prepare all meals (including Creole seafood barbecue dinners). The islet has its own coral beach, mangroves, and snorkel spots; Coral Caye is sequestered by the Belize Barrier Reef, a UNESCO World Heritage site and the second largest barrier reef in the world.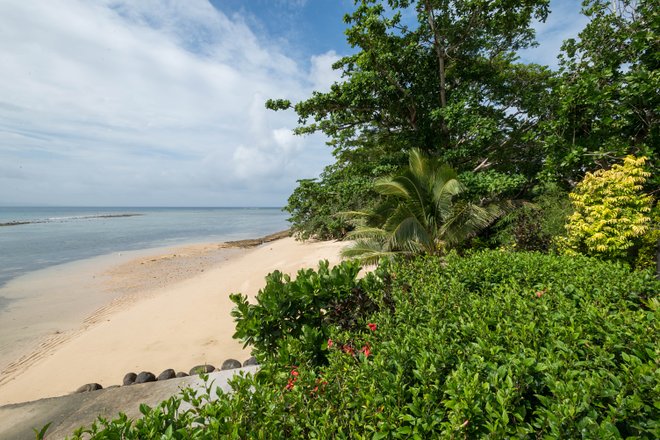 Taveuni Palms is a super-luxe and exclusive Fijian boutique resort with just two rooms, each one an incredibly private villa equipped with its own staff of seven, not to mention pool and beach access. The Beach Villa is perched on a slope overlooking the beach, with its private pool and beach — the largest on property — located a few feet downhill. The Beach Villa and its pool are both surrounded by a gorgeous deck with hammocks, daybeds, and lounge chairs. Both the Beach Villa and the Horizon Villa (set on the property's highest point) feature large kitchens with stainless steel appliances (with natural stone counters and fridges stocked with an endless supply of beer, wine, and Champagne) and bedrooms with stunning outdoor showers.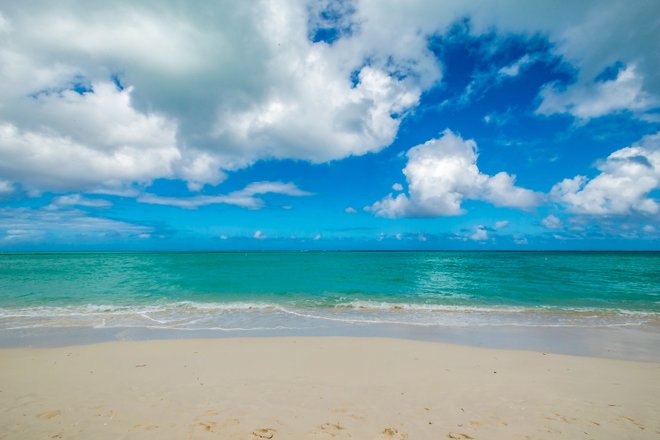 It's easy to feel like a celebrity on Parrot Cay, a stunning, 1,000-acre private island, 30 minutes by boat from Providenciales in Turks and Caicos. The sprawling luxury property is an otherworldly place where private villas are surrounded by lush greenery and personal butlers cater to guests' every whim. COMO Parrot Cay's 72 rooms come in 17 total categories, ranging from studio hotel rooms to multi-bedroom villas with private pools and beach access. The three-bedroom Dhyani House is in the upper echelon of COMO's lodging options. Abutting a nature reserve, the 3,400-square-foot estate offers 60 feet of private beachfront, as well as a private heated pool.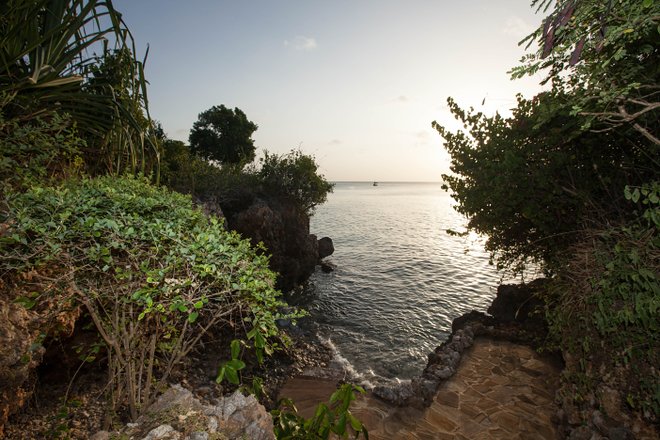 A cluster of islands off the Tanzanian coast, Zanzibar is popular for honeymooners in search of a relaxing beach getaway. The romantic beachfront boutique Zanzi Resort is particularly popular (it's even the choice resort for the occasional celebrity couple) for its private atmosphere, lush tropical gardens, local vibe, and spectacular sunsets. About half of Zanzi's 13 villas are the extremely secluded Ocean View Luxury Villas, all with private pools with daybeds and sea views. These upper-tier villas all feature direct ocean access, but the best of the bunch — the rather lumberingly named "Luxury Villas with Swimming Pool and Private Access to the Ocean" — have personal beaches, wedged between the cliffs upon which the villas are built. Like the hotel's beach, these coves are rocky and small, but the total privacy and sense of romance is really without comparison.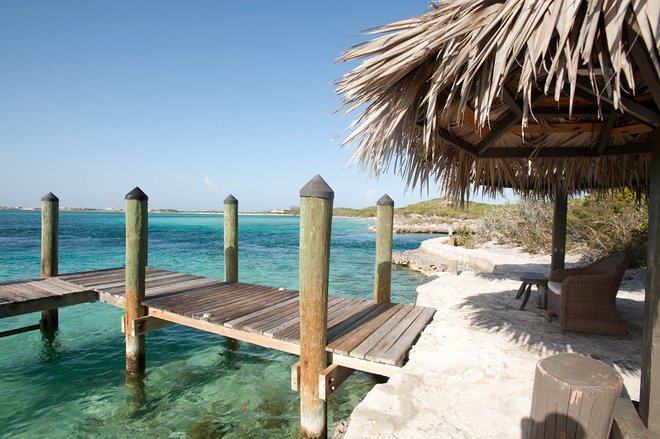 Exclusivity is paramount to the appeal of Fowl Cay, a private island resort in the Bahamas' Exumas Islands, where lush and vast grounds combined with a 28-person capacity create unparalleled privacy. Of Fowl Cay's six spacious, plantation-style villas (all featuring fully stocked kitchens and multiple private terraces and decks), Birdcage Villa is the most impressive. It commands a peninsula at the far edge of the island, and its ample outdoor space includes an expansive ocean-view veranda, screened-in porch, plunge pool, and private dock extending from a waterside stone patio with palapa umbrellas and cushioned wicker chairs. Birdcage's slice of Caribbean-front real estate isn't a sandy beach, but, like the entire villa, it is isolated from the rest of the resort. Plus, Fowl Cay features three solitary and empty beaches speckled across its 50 acres.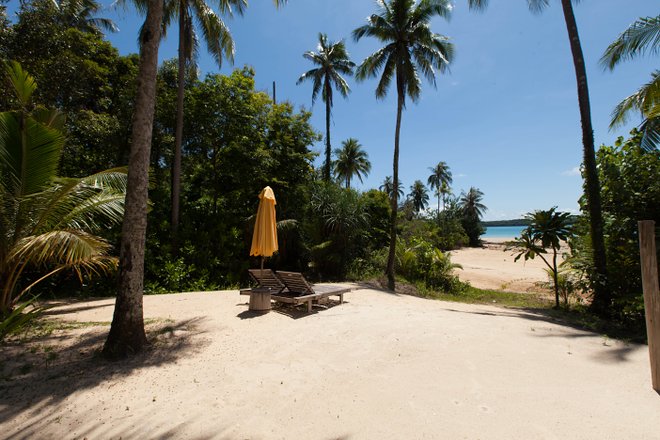 When getting to your hotel requires a private plane and a speedboat, you know you're in for a truly exclusive stay. This eco-chic luxury resort occupies a remote location on Ko Kut (or Koh Kood) — Thailand's least populated island — and features 27 rustic-luxe, butler serviced villas. Arguably the most desirable of the rooms is Villa 21, one of the resort's two Private Beach Pool Reserve 5 Bedroom units. Villa 21 is one of Soneva's most secluded waterfront room option, a five-minute ride from the heart of the resort (all guests receive personal electric buggies to get around the grounds). Other guests could technically wander down the beach toward this far end, but Villa 21 guests essentially have this entire corner of the extensive and beautiful jungle grounds to themselves. Like all of Sonesta's large villas, Villa 21 has a huge amount of outdoor space, including a private infinity pool and sundeck with loungers. This unit also has a treehouse-like kids' room with a slide down to the pool, a fitness room, a steam room, and a spa treatment area.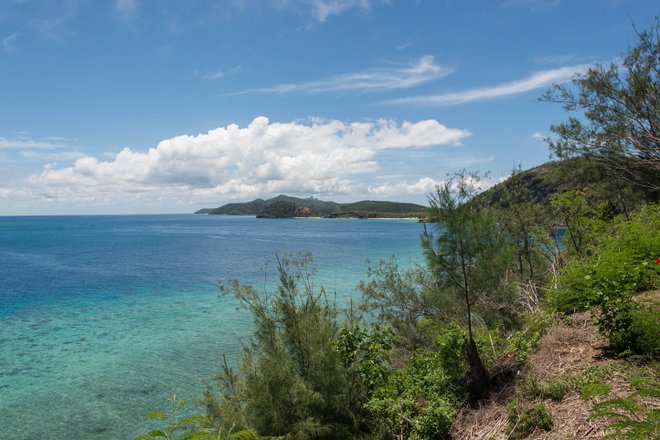 The luxurious and all-inclusive Paradise Cove Resort is a 17-room property on Naukacuvu Island, part of the Yasawas, a chain of islands in Fiji known for their pristine beaches, crystal-clear water, and excellent snorkeling and diving. Those looking for ultimate seclusion should book one of Paradise Cove's luxury Beach Houses, which are located on a private island across from the main property (so: a private island off of another private island). Technically, the Beach Houses don't feature their own private beach, but there are only four units, so just a handful of guests share the shore of this island-off-an-island. Each Beach House is equipped with a full kitchen and a large living area, outdoor bathrooms, and a dedicated boat and boatsman, who will transfer guests to the main property at any time from early in the morning until late at night.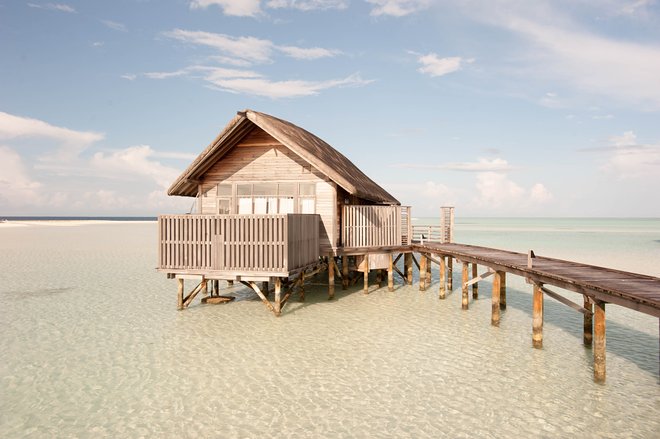 This low-key but luxurious resort in the Maldives has 33 water bungalows and a peaceful, quiet vibe (we felt like we were the only ones on the tiny island during our visit, despite the hotel's 70-percent occupancy). The atmosphere is romantic and upscale, with an underlying theme of holistic wellness. Many guests — predominantly honeymooners and couples — pamper themselves with expensive spa treatments during the day and dress up for gourmet dinners at night. All of Cocoa Island's rooms are large and modern over-the-water bungalows, and the very best of these are the two giant COMO Villas located at either end of the resort. Early-risers should go for COMO Villa 1005 on the eastern end, which has unreal sunrise views, while sunset-lovers will prefer COMO Villa 831 on the western tip. The 3,230-square-foot, two-bedroom units don't feature their own sandy beaches, per se, but they each have massive floating terraces and the most away-from-it-all spots in Cocoa Island's teal lagoon.
Koyao Island Resort is a lovely, rustic addition to the handful of guesthouses and resorts in the sleepy, laid-back Thai island of Koh Yao Noi. Party-hard Phuket this is not, and that's precisely why the island and the resort appeal to travelers wanting total tranquility and immersion in nature. The property is set within a large area of private gardens and has just 19 rooms, so even when it's at capacity, the resort feels quiet and intimate. Activities include kayaking or cycling — with equipment provided free of charge by the hotel — though lounging by the pool or on the beach are, of course, a major part of a stay here. All 19 rooms are villas built with local materials and traditional style with mangrove palm leaf roofs, designed to keep them cool and breezy. The most lavish option is the Private Beach Lodge — a luxury safari tent, in seven completely private acres of coconut plantation. It's located 20 minutes by car or private boat from the main resort and has its own private beach. Staff are on call 24-hours a day for guests in the lodge, and there's free tuk-tuk service between the lodge and the resort.
With only six cottages on a property that could easily hold two or three times as many, Citronella delivers natural surrounds, space, and privacy. Those six rustic cottages are surprisingly spotless and comfortable. All houses are standalone units (an exception is the double-bungalow Conch House, which can also be rented as one large unit) with high ceilings, coffeemakers, and at least one full-sized bathroom. But the cottages' biggest perk is the outdoor space: all come a private outdoor veranda, a private garden, beautiful and private cliffside sea access, and — are you seeing a trend here? — a private swimming cove.
Ranging from sizes 2-24, Summersalt a go-to when it comes to both feeling and looking good on your next beach adventure.
You'll Also Like:
All products are independently selected by our writers and editors. If you buy something through our links, Oyster may earn an affiliate commission.