If you're sailing off to the Caribbean on a cruise, there's a good chance you'll be departing from Port Everglades in Fort Lauderdale—it's the second busiest cruise port in the world, with more than 3.8 million cruise passengers embarking here during the 2016 fiscal year. Unless you happen to live nearby, you'll have to fly into and out of the city. Conveniently, the cruise port is only two miles away from the airport, so if you're into tempting the fates, you could arrive just a few hours before your ship sets sail. But why add unnecessary stress to your vacation? There's plenty to do in Fort Lauderdale, so consider extending your stay, even if only for a day, to partake in some of the city's great offerings. Here are a few we recommend.
1. Kayak or Paddleboard through the Mangroves
Just across the Intracoastal Waterway from Port Everglades is the Dr. Von D. Mizell-Eula Johnson State Park, which was the only beach in Broward County for African Americans in the '50s and '60s. The park is home to Whiskey Creek, a calm inlet that's perfect for kayaking or stand-up paddleboarding. Explore the creeks that weave through the mangrove trees and see if you can spot wildlife (pelicans, iguanas, and even manatees are known to make an appearance). Plus, you can paddle out into the Intracoastal to see your ship! If your timing is right, you can enjoy a sunset tour held on Friday evenings, or a full moon tour held once a month.
2. Try the Newest Restaurants and Bars
https://www.instagram.com/p/BRMkl67DddV/
Fort Lauderdale is home to a blossoming food and drink scene, and you would be remiss to skip some of its offerings. Whether you're looking for fresh seafood (try Burlock Coast at the Ritz-Carlton) or classic Italian (try Louie Bossi, which has an on-site bocce court), there are plenty of options for dining. Also tap into the city's craft cocktail and brewery scene, stopping at speakeasy-style Stache or Funky Buddha Brewing.
Why Fort Lauderdale Should Be On Your Foodie Travel List
3. Check Out the Art Scene
You might be familiar with Miami's artsy Wynwood neighborhood, but you might be surprised to know that Fort Lauderdale has its own artistic spot. Head to the FATVillage Arts District to visit the studios and galleries of contemporary artists and designers, see colorful street-art murals, and stop for a coffee at BREW Urban Cafe. On the last Saturday of each month (except December), the neighborhood hosts an Art Walk during which the creative businesses open their doors, local artisans sell their crafts, and food trucks offer snacks and libations.
4. Cruise the Canals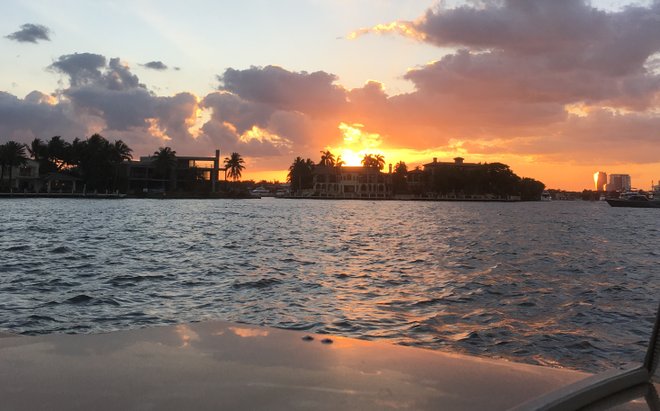 If you're looking for some local sailing before or after your cruise, visit the canal side of Fort Lauderdale, where the mega yachts are docked (J.K. Rowling has a vessel moored here) and where the A-Listers live in mansions. You can charter electric gondolas for a tour (try Gondolas West), and the knowledgeable captains will share all the details about the yachts and homes on the water. If you're in the Venice of America, you mustn't miss this opportunity.
5. Hit the Beach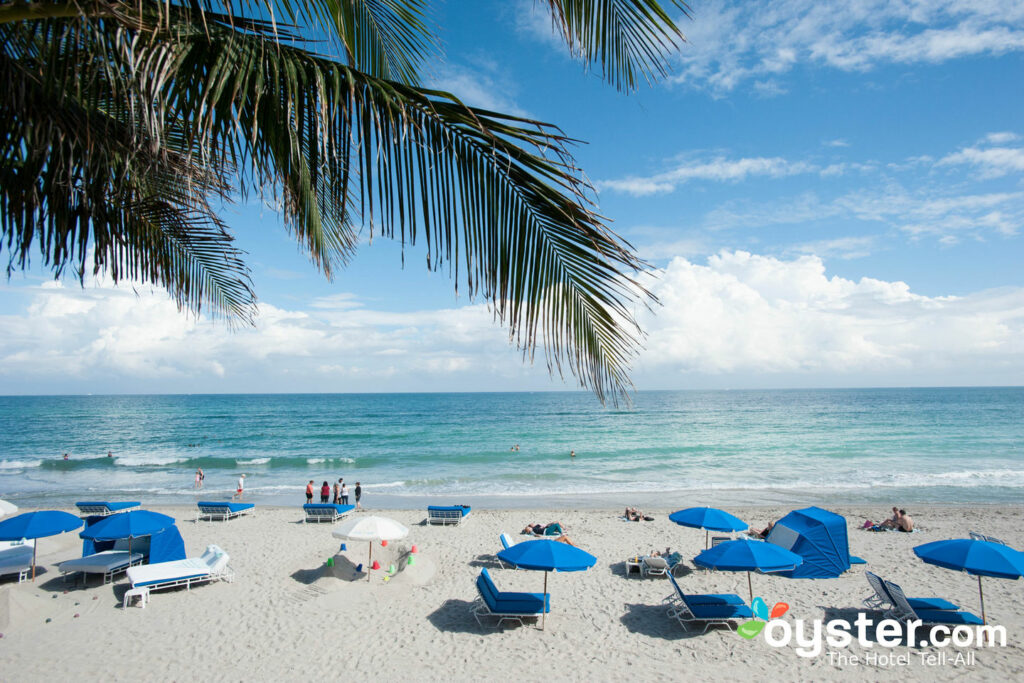 You're in sunny South Florida! A trip wouldn't be complete without some time in the sun. If you can, extend your stay for a few days to get a little more R&R in and stay at one of the great resorts in Fort Lauderdale, or head south to the beaches of Hollywood or Hallandale.
View Our Picks for the Best Beach Resorts in Fort Lauderdale
You'll Also Like:
All products are independently selected by our writers and editors. If you buy something through our links, Oyster may earn an affiliate commission.