Late summer and fall vacations can come with lower rates, good weather, and thinner crowds. However, they can also bring a bit of trepidation, as that time of year happens to be hurricane season. But don't let that dampen your enthusiasm about an off-season beach getaway. We've sussed out five fabulous resorts that have taken extra steps -- from adding back-up generators to implementing extensive hurricane cancellation policies -- to help their guests relax during hurricane season.
Hurricanes that approach South Walton will generally trigger a mandatory evacuation due to storm surge concerns and the area's cautious Emergency Management team. When that happens, it's standard policy for the Sandestin Golf and Beach Resort to offer full refunds to all guests who had reservations. But that's not the only reason to visit the hotel. Located in Miramar Beach, the sprawling property is organized like a little town that can be broken down into four resorts and 30 separate neighborhoods — each with different decor and price range. Depending on budget and group size, guests can check into a standard hotel room, condo, villa, or town home. Plus, the amenities match its grand size. Highlights include a village full of shops, restaurants, and entertainment, as well as a 98-slip marina, 15 tennis courts, 19 pools, four golf courses, and more than seven miles of beachfront.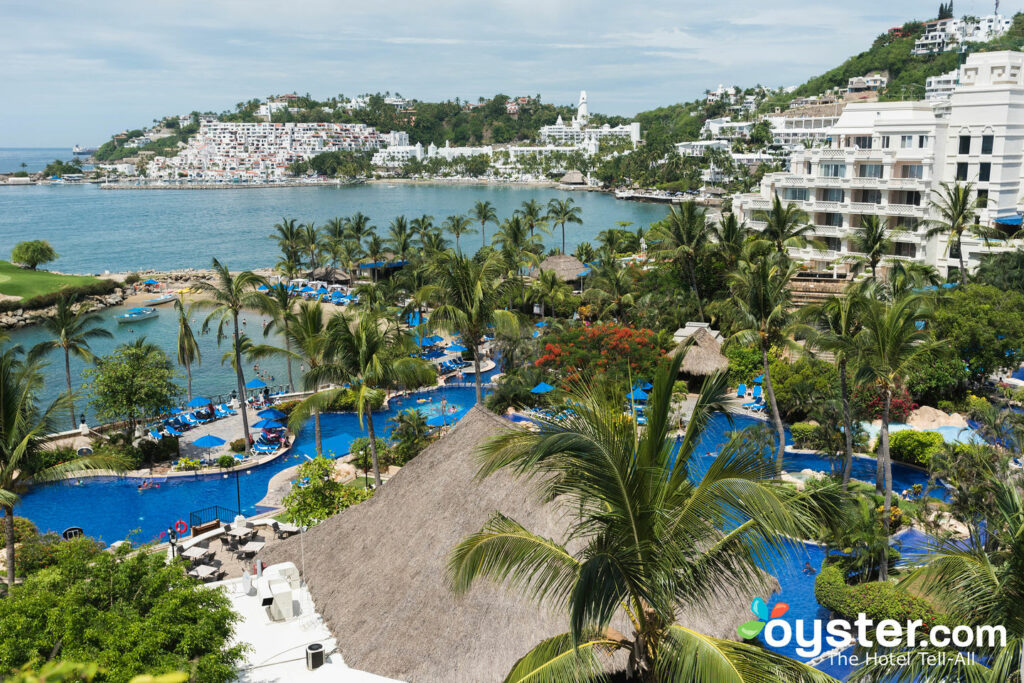 This 324-room all-inclusive property in Manzanillo has a generous hurricane policy. For starters, guests who choose to depart early due to a hurricane will not be billed for unused nights. If you wish to go home, but can't because the airport is closed, the resort will extend reduced distressed rates. On top of that, if you're unable to arrive at the resort because of flight cancellations, you'll have the option to arrive on the first available flight at the same rate you paid, or cancel without penalty. And if you decide to rebook for a later time, you can still get the same rate you paid, even if the new set of dates cost more. Other hotel features worth bragging about include a private beach with loungers and umbrellas, six interconnected pools (one for adults only), four restaurants, five bars, tennis courts, a fitness center, and a spa.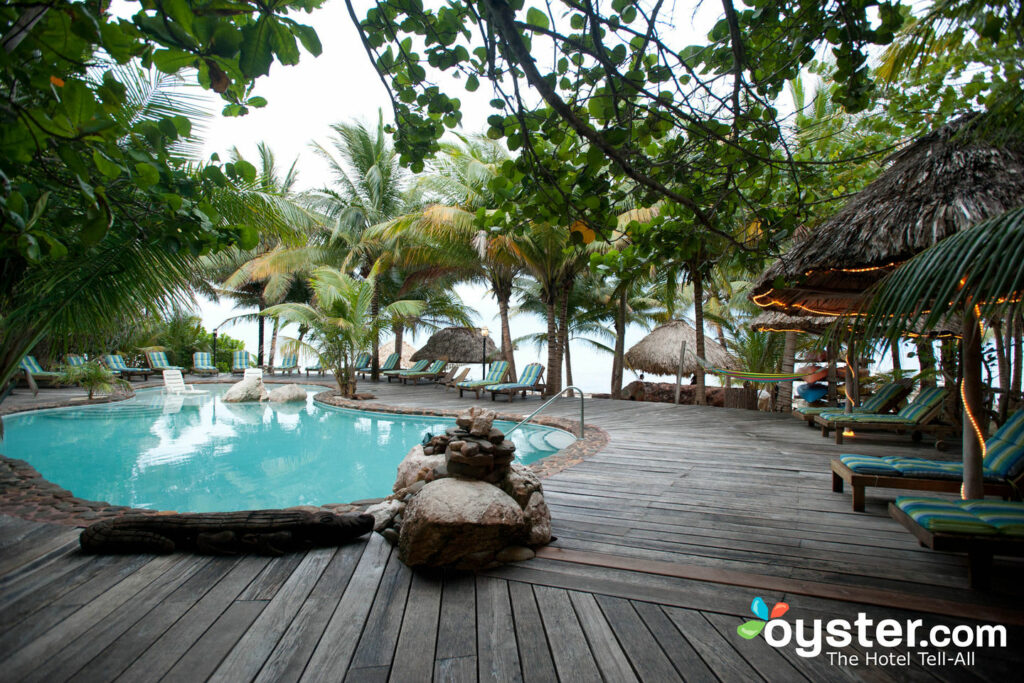 This low-key, laid-back resort is known for being a safe haven during a storm. Its giant thatched-roof dome buildings are designed to ward off high winds during a hurricane or tropical storm. The resort also operates a back-up generator system, so in the event of a power outage, when most of San Pedro is without power, you'll still have light.
Among the best value resorts in Belize, Xanadu Island Resort consists of 20 spacious condo-style units that sit on a scenic beach, just a short walk from San Pedro. Though there's no on-site restaurant here, you will find a six-stool outdoor bar and a small freshwater pool surrounded by lush tropical greenery. Expect modern conveniences, such as free and reliable Wi-Fi, cable TV, and air conditioning, as well. The rooms feature full kitchens with stainless-steel refrigerators and stoves. To top it all off, the hotel offers free kayak and bike rentals, and excursions can be arranged through the on-site tour desk.
Barcelo Gran Faro, an all-inclusive hotel in San José del Cabo, is certified as an anti-hurricane shelter. The architecture of the property is built to withstand the impact of a hurricane, as it did in 2014 when Hurricane Odile hit. The convention center is set up as a retreat, offering sleeping areas, dining, and entertainment during a hurricane. In the event that guests have to move to the convention center, they'll also receive a gift certificate that applies for the same number of nights.
The 350-room beachfront property is worth a visit rain or shine, though. It has a great layout consisting of three sections of rooms wrapped around three pools (one with a swim-up bar). The rooms feature balconies, rain shower heads, and minibars stocked with free goodies. Plus, there are two buffets and three a la carte restaurants (with restrictions), as well as a sky bar with some of the best views in town. Oh, and keep an ear out for the cow bell, which denotes a whale sighting.
In general, Myrtle Beach does a nice job of offering current and upcoming visitors up-to-date resources during hurricane season. "Not one person has been put in harm's way at any of our properties during a storm because the safety of our guests is our top priority," says Matt Klugman, director of sales and marketing for Vacation Myrtle Beach.
Captain's Quarters Resort offers a vacation interruption plan for a flat fee of $30. With that, you can opt out of your trip until check-in time without being charged. That holds true even if what seemed to be a hurricane turns out to be a rainy weekend. If you cut your stay short due to concerns about the weather, you can get your money back for the missed days as well. Again, this is regardless of whether a hurricane materializes or not. (If the resort has an evacuation, all guests are refunded their money, whether or not they purchased the vacation interruption plan.)
There's more to appreciate about this property, too. Children will love the full-on water park, game room, bowling alley, indoor lazy river pool, and children's pool with pirate ship. Meanwhile, grown-ups will like the Jacuzzi and pool bar. Rooms have microwaves, mini-fridges, and coffeemakers; suites have larger kitchenettes. Plus, the downtown location is lively and close to all the attractions.
You'll Also Like:
All products are independently selected by our writers and editors. If you buy something through our links, Oyster may earn an affiliate commission.