The Central American country of Belize is surrounded by Guatemala to the west and south, Mexico to the north, and the Caribbean Sea to the east. The tropical country attracts visitors with its lush jungles, snorkeling, and Mayan ruins, among many other things. Between the scuba diving, zip-lining, horseback riding, and Mayan ruin exploration, travelers don't have to stick to lying out on the beach -- though that's fine too! Read on for eight of the most fabulous hotels in the gorgeous country of Belize!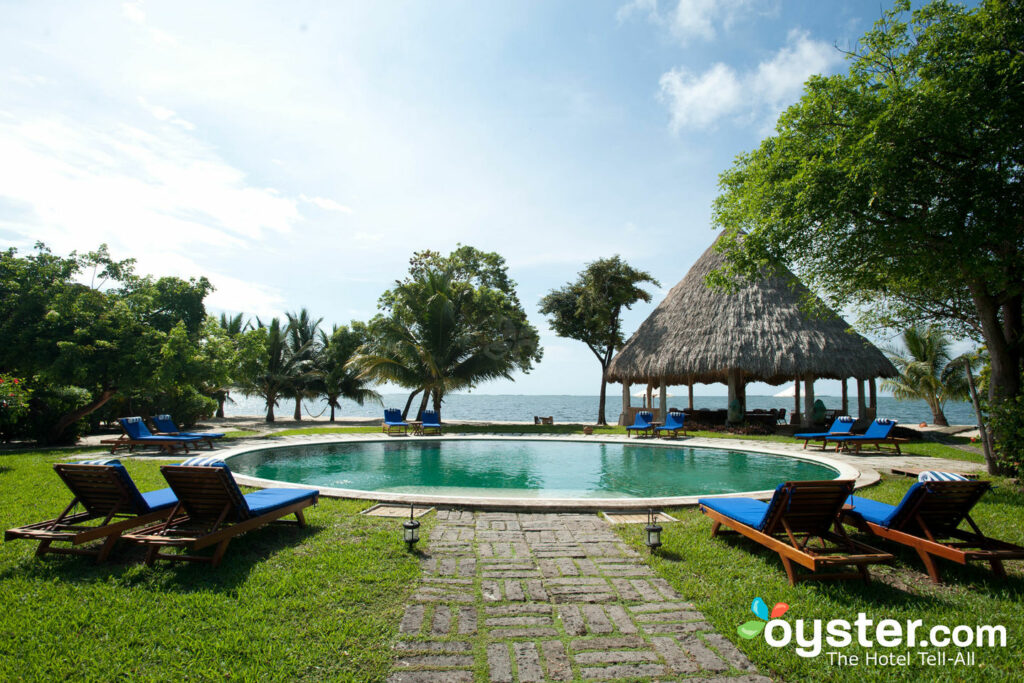 Turtle Inn, owned by the Coppola family and sister property to Blancaneaux Lodge, is an intimate luxury resort set alongside a beautiful stretch of the Caribbean Sea near Placencia. Kids are allowed to stay here, but it mostly caters to couples — and it's easy to see why. The resort offers a peaceful setting and Balinese-style private cottages and villas — each with a fabulous indoor/outdoor bathroom — separated by sand and stone walkways. Three restaurants, two bars, two outdoor pools, and a number of guided tours and excursions make the resort feel much bigger than it actually is. Wi-Fi is spotty, but most guests are focused on unplugging and heading outdoors: Excellent snorkeling and scuba diving at the Belize Barrier Reef are a short boat ride away.
One of two resorts in Belize owned by movie director Francis Ford Coppola, Blancaneaux Lodge enjoys a splendidly lush location beside a creek in the country's Mountain Pine Ridge. This fabulous hideaway features decent amenities (including horse stables), and wonderful wooden cabanas with thatched roofs and rustic luxe decor that includes colorful Guatemalan textiles. There are two pools, one of which is heated and overlooks the brook. But all of this luxury comes at a price, with steep room rates and pricey meals. Blancaneaux arguably has a wilder, more beautiful setting than competitor Chaa Creek, but prices tend to be significantly higher, and the location is slightly more difficult to reach.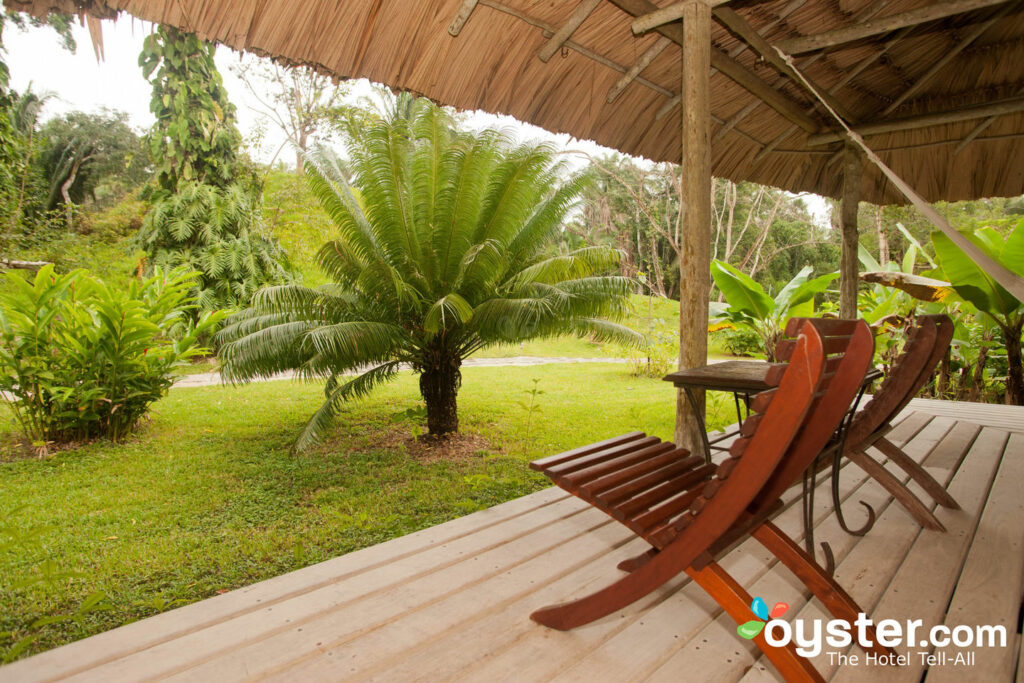 When it comes to stylish jungle lodges, Chan Chich is the real deal. Nestled in the remote northwestern corner of Belize, the lodge sits on a private nature reserve located within the 130,000-acre Gallon Jug Estate. Accommodations consist of 12 rustically charming yet comfortable thatched-roof cabanas and one two-bedroom villa set amid the grounds of an ancient Maya ruin. Nature lies at your doorstep, as do phenomenal hiking and bird watching opportunities. Modern comforts include outstanding cuisine at a restaurant with both indoor and outdoor seating, cocktails in the tropical-themed bar, and a screened-in swimming pool with whirlpool.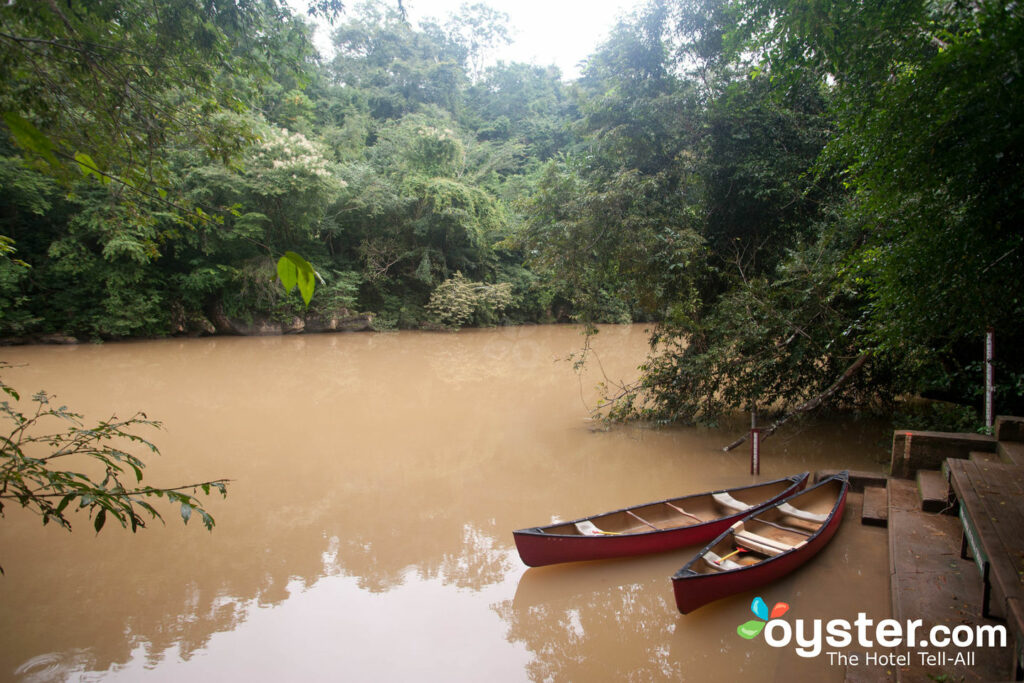 Chaa Creek, one of Belize's first eco-lodges, has evolved from its humble beginnings as a working farm to become a premier luxury retreat. This sophisticated operation includes rustic-luxe, thatched-roof cottages, wonderful service, and modern amenities such as an infinity pool with jungle views and a full-service spa. The riverside setting on a private rainforest reserve is phenomenal, and myriad tours and outdoor activities are offered through the hotel. To top it off, room rates are fair for what you get — and there are even budget accommodations available at Macal River Camp, located on the property.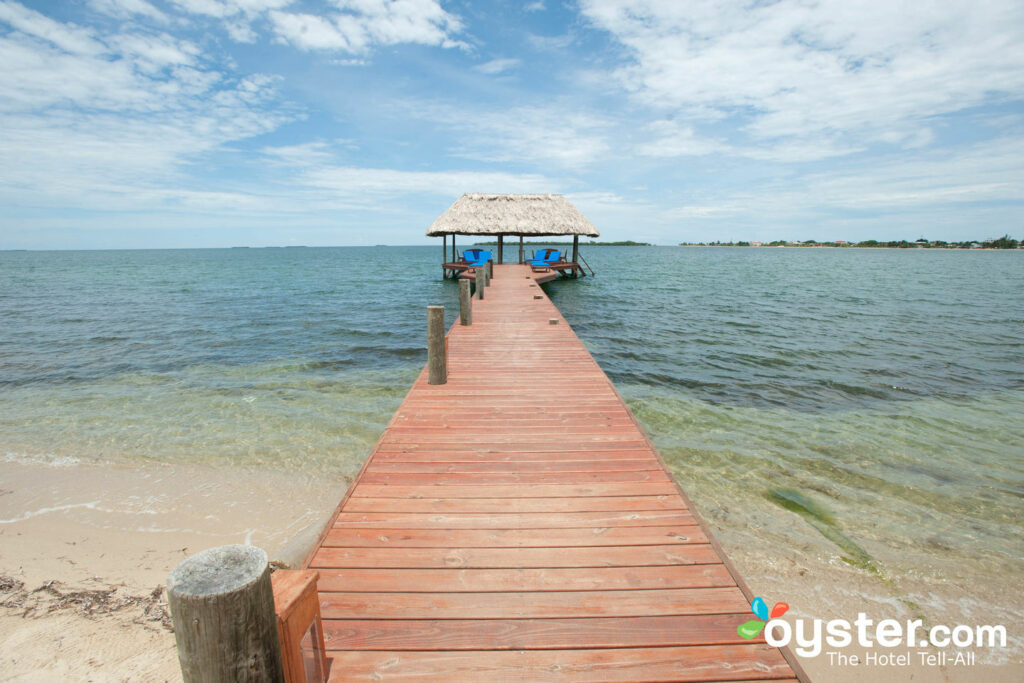 Chabil Mar on Placencia Peninsula has 22 spacious villas equipped with family-friendly amenities: open kitchens, washers/dryers, closet space, and one to two bedrooms. Each villa is individually owned — so decor varies between units — but they are well-maintained through repairs and annual upgrades. Though many guests choose to cook in their villas, the Chabil Mar also operates an outdoor restaurant with great food and views of the Caribbean (room service is available as well). The property has many of the amenities of a larger resort, including a bar, two outdoor pools, a pier for swimming, and free use of the kayaks and bikes.
The laid-back, 52-room Robert's Grove Beach Resort has rooms on both Placencia Peninsula and two small private islands. The range of amenities is extensive, and includes a professional dive shop, marina (slips are available), spa, three restaurants, three outdoor ocean-view pools, and tours galore from an impressive fleet of boats. The pretty beach offers free water sports; guests can also jump off the end of the swimming pier or grab drinks at the palapa bar. The rooms have patios and basic Guatemalan- and Mexican-inspired decor (some also have kitchenettes). Free Wi-Fi and airport transfers are offered.
Owners Jan and Sandra opened this romantic hideaway in 2001, and today it has 16 rooms (many cabana-style units with thatched roofs) and one mansion for families and groups. The room decor at Portofino Beach Resort is a mix of Belizean and Guatemalan textiles and furnishings, and the ambiance is unpretentious (the owners call the vibe "barefoot elegance"). The property is surrounded by palms and located six miles north of San Pedro, so guests will need to take boats to and from town. The pool has ocean views, the restaurant and bar have both indoor and outdoor sections, and the beach has firmly packed white sand and a swimming pier. Active types can take advantage of the free kayaks and snorkel gear, or the professional dive shop on-site. Wi-Fi is free.
Xanadu Island Resort is a simple, relaxed property with 18 spacious units resting on a pretty stretch of beach along Ambergris Caye, minutes from central San Pedro. There is no restaurant or bar on-site, but the condo-style rooms come with full kitchens, and a number of shops are a short walk away. The small freshwater pool is surrounded by lush tropical landscaping and has ocean views. The hotel also offers free kayak and bike rentals, and excursions can be arranged through the on-site tour desk. Golf cart rentals are available and there is free and reliable Wi-Fi throughout.
You Might Also Like:
https://www.youtube.com/watch?v=0I5zI0-N7tY
All products are independently selected by our writers and editors. If you buy something through our links, Oyster may earn an affiliate commission.