Best Kid-Friendly Hotels in Bermuda
Oyster's team of undercover reviewers slept in the beds, lounged by the pools, ate in the restaurants, and even sampled the nightlife at some of Bermuda's most popular hotels, all with an eye toward selecting the most distinguished properties. While the island may not be the most family-oriented destination, resorts still have something to offer for the kids. Here's a list of our favorite kid-friendly hotels, with great family-friendly features.
See All Bermuda Hotels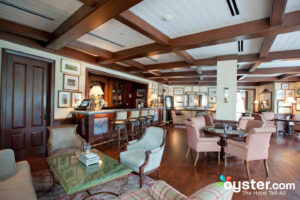 Rosewood properties are generally known for drawing an affluent clientele, and Tucker's Point is no different. As a result, you will pay the island's most expensive rates. But if you can afford it, you'd be a fool to pass it up -- no other property on the island has quite the sparkle and shine of this stunning 200-acre resort with immaculate grounds, four pools (including a kiddy pool), four restaurants, a championship golf course, a private beach, a tranquil spa, and spacious rooms featuring million-dollar views.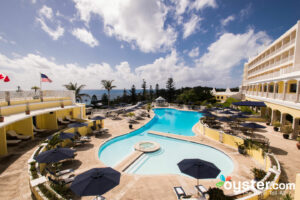 A tranquil spa, three restaurants, a beautiful pool, a half mile of private beachfront, and recently renovated rooms are among the perks at this elegant 50-acre resort. This hilltop property is one of Bermuda's best options, outdoing similarly priced resorts like The Reefs and Pompano Beach Club. Fun family features on-site include the dive center with water sports equipment, moped and bicycle rentals, and huge pool. Babysitting services are provided for a fee. An all-inclusive option is available.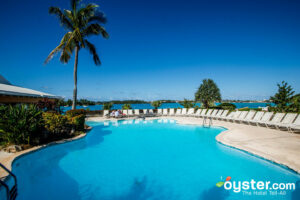 The private beach might be rocky and the rooms might be small, but lovely grounds and magical grottos (which are fun for kids and teens to explore) give this 21-acre resort a special mystique of its own. And though its airport-side location isn't the best, an impressive roster of amenities -- including a small spa, tennis courts, dive center with water sport rentals and boat excursions, three restaurants, and two bars (including one poolside) -- makes for one of the island's best deals for families. The all-inclusive option can also add value for families with big eaters.