Best Luxury Hotels in the Hamptons
Oyster knows what luxury travelers look for in hotels. When we review luxury properties in person around the world, we evaluate how every feature stacks up against the competition, from the rooms to the pools to the restaurants. So if you're planning a posh getaway and need a place to start, you've come to the right place. Take a look at our expert top picks for luxury in the Hamptons and get inspired!
See All East Hampton Hotels
1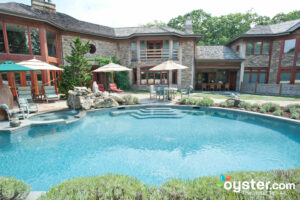 This elegant B&B in East Hampton is exactly what its name suggests: a house full of art. It was designed and decorated by the owners, Michael and Rosalind, who combine mutual talents in art and hospitality. There are only four rooms for rent, but there are all the amenities of a larger property, including endless communal spaces, an outdoor pool, and fitness center. Although big in scope, the Art House retains all of the personalized charm of staying with friends, making it a distinctive option in the Hamptons -- though it comes at a high price.
2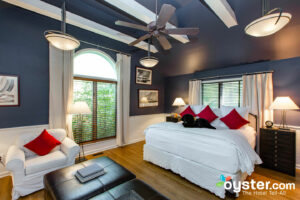 This historic home turned bed and breakfast in East Hampton is meticulously maintained and decorated. Although it's just a short walk from the village center, it remains a hidden gem that stays open year-round. The owners, Gary and Sylvia, have included their personal touches in the 10 rooms and suites, right down to the stuffed Gordon Setters on each bed and photography on the walls. The location is not directly on the beach and rooms come at a high price, but the top-notch breakfast and easy walk to restaurants and shops make it a stand-out option.
3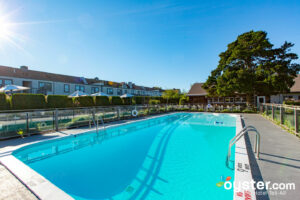 This American Tudor-style hotel in Montauk is a summer hot spot that maintains an essence of "cool" without pretension. The 61 rooms and suites have a surf-chic vibe and appeal to the Manhattan set with amenities such as high-quality linens and Aveda products. Though not directly on the beach, expansive grounds include lawn games, daybeds, hammocks and an organic restaurant and bar. The outdoor pool -- with live music on weekends -- is popular, and the party scene has been known to carry on until the wee hours of the morning.
4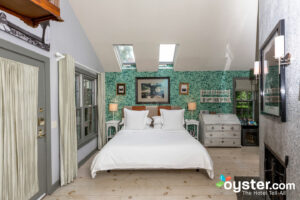 This historic yet chic property in the center of East Hampton appeals to the stylish Hamptonite crowd with 16 rooms/suites, and three cottages decorated in Scandinavian design. Owned by a Swedish entrepreneur with 20 hotels around the world, this one is just steps from the village and a bike ride to the beach (with free beach cruiser loaners available). The pretty front porch, trendy restaurant, and distinct amenities (such as doggie menus and yoga classes in the Buddha garden) make this a popular choice for those who have money to spend.
5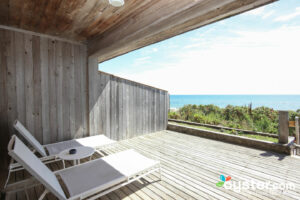 Gurney's Montauk is a Hamptons mainstay: The structure dates all the way back to 1926, a fact attested to by its attractively weatherbeaten wood exterior. Inside, rooms have been renovated, and the much-needed upgrades are ongoing. All of the rooms have at least a partial ocean view (the views from upper-floor units are truly excellent) and many units have private verandas or terraces. The full-service spa is also a highlight, and guests have free access to its facilities, which include a big indoor pool, steam rooms, Roman baths. The main restaurant, Seaward Grill, has ocean views and a seafood focus (those who like to fish can even bring their catch for the chef to prepare).
6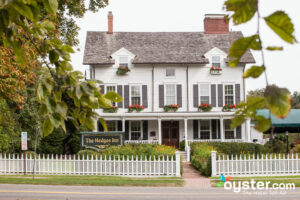 Situated on a quiet side street in East Hampton, The Hedges Inn -- an 1870 structure that retains its Victorian charm -- is just around the corner from the downtown area and close to beaches. The 12 unique rooms are all decked in tranquil shades of blue and white, and have modern comforts such as free Wi-Fi, contemporary bathrooms, and flat-screen TVs. Several inviting common spaces include a sunny breakfast room/bar and a bright den area with a computer and jars of sweet treats. A perfectly manicured garden has an expansive terrace and the lobby has a fireplace. The homemade free daily breakfast is creative and decadent, served with pride by the caring staff.