Best Party Hotels in Gramercy and Murray Hill, New York City
Take a look at the best party hotels in Gramercy and Murray Hill.
See All Gramercy and Murray Hill Hotels
1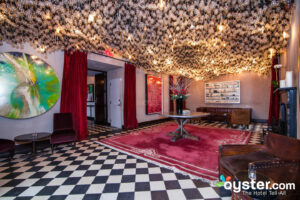 The Gramercy Park Hotel currently sets the bar for New York cool -- hence the celebrities in the lounge and the paparazzi on the sidewalk. It offers ultra-luxe but small rooms done up in high Boho-chic style, a gorgeous gym, an acclaimed Italian trattoria, and a great rooftop bar. True, even guests sometimes feel excluded from the glamour-fest in the bar. But the place is utterly unique.
2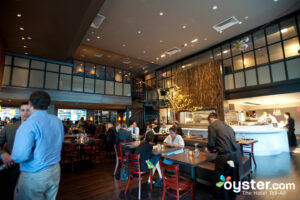 W Hotels' 270-room Union Square property greatly resembles other Ws in New York: comfortable beds, modern rooms, an excellent gym, and plenty of business travelers in the chic lobby. The difference: this one's downtown, near the bar-filled East Village and media-mecca Flatiron.
3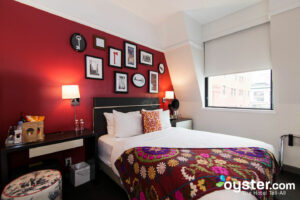 Set in Manhattan's fast-growing NoMad neighborhood, the Redbury Hotel (formerly the Martha Washington) is an upper-middle-range boutique property with a historic facade, a Danny Meyer restaurant and bar, and 265 sleek and stylish rooms. The hotel completed two separate multi-million-dollar renovations throughout 2015 and 2016, and offers a variety of room types, a cozy lounge, an outdoor terrace, and perks (covered by a nightly hotel fee) like free morning coffee service in the lobby and free passes to a local gym, but its greatest asset is its location -- close to the Empire State Building, Macy's, Grand Central Terminal, and Times Square. While it serves as an ideal hub for exploring the city, the hotel lacks such plush amenities as a spa, and the lobby can get noisy during the restaurant's prime hours. Those seeking a quieter vibe might try The Roger or the pricier Hotel Giraffe.