Best Beach Hotels in St. John's, Saint John Parish
Take a look at the best beach hotels in St. John's.
See All St. John's Hotels
1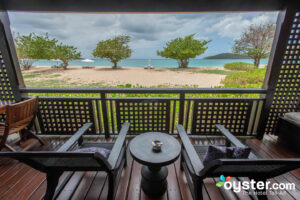 A tranquil oasis set on 140 untouched tropical acres on the island's western shore, the luxury all-inclusive Hermitage Bay offers 30 suites in individual cottages, all with private terraces, outdoor showers, deep soaking tubs, and sea views. Air-conditioning, flat-screen TVs, free Wi-Fi, and minibars come standard. Chic hillside suites feature private plunge pools and panoramic views. There's an open-air restaurant with rotating menus and a relaxed bar offering nightly entertainment. High-end amenities include an infinity pool, a state-of-the-art fitness center, yoga and cooking classes, and water sports at the pristine white sand beach. The secluded spa offers massages and treatments for a fee. Rates include airport transfers and parking, though premium wines and spirits are extra. Kids age 14 and up are welcome. For an adult-only boutique all-inclusive alternative, consider the romantic Cocobay Resort.
2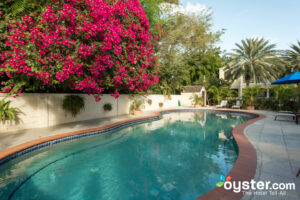 Located directly on famous Dickenson Bay Beach, the three-pearl Buccaneer Beach Club is ideal for laid-back, independent visits to Antigua, with 16 One-Bedroom Villas and two Two-Bedroom Cottages. All units have pull-out couches, kitchenettes, and balconies or verandahs that look out to the small pool or the tranquil turquoise bay. Amenities include free laundry, free internet, and mountain bikes for rent. While the hotel's restaurant has slow service and mediocre food, the views of the sea are spectacular -- plus a grocery store and plenty of other restaurants are within walking distance. It's a cozy, relaxed experience, while remaining in close proximity to St. John's and other sights. The rooms here can get buggy at night, but they're more up-to-date than at next door Antigua Village.
3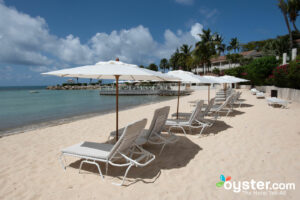 Offering 107 rooms on 17 seafront acres, Blue Waters is an upscale resort with a laid-back atmosphere. Guests can choose from a range of rooms, suites, and high-end villas, all come with private terraces and huge bathrooms, as well as flat-screen TVs, air-conditioning, mini-fridges, and coffeemakers. There are three bars and three restaurants, all of which require reservations for dinner. Breakfast-only and all-inclusive packages are offered. High-end amenities include access to three small white-sand beaches, three freshwater pools, a spa, a fitness center, and a tennis court. Parking and Wi-Fi are free, but the latter can be spotty. Guest looking for similar amenities but a more family-centric atmosphere might consider The Verandah Resort & Spa.
4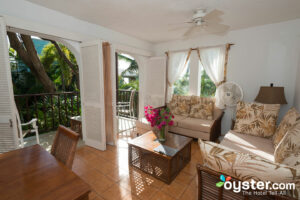 The Siboney Beach Club is a three-pearl property with a dreamy garden and direct access to a stretch of white sand on Dickenson Bay. This unpretentious hotel, complete with a feng-shui inspired garden, offers an intimate vibe at reasonable prices. The 12 one-bedroom suites are simple and charming, with bright accents, kitchenettes, flat-screen TVs, and balconies or patios. As with most properties on Antigua, mosquitos can be an issue. Features include a small outdoor pool, spa treatments in a Zen garden, and a simple (if somewhat overpriced) beachside restaurant and bar. Travelers can also check out the apartments at next door Antigua Village, but rates there will be higher, though it has a fancier restaurant.
5
Sandals Grande Antigua Resort & Spa is the epitome of an upscale couples-only, all-inclusive, Caribbean mega-resort. It offers 373 rooms scattered through 27 acres of tropical grounds on stunning Dickenson Bay Beach. Between 25 different room categories, 11 restaurants, and seven bars, guests certainly have lots of options, but they can feel overwhelming. All rooms and suites feature four-poster beds, private terraces, free Wi-Fi, and marble bathrooms. All-inclusive rates cover all restaurants and bars, including house wines and premium spirits. Posh amenities include six pools, a fitness center, and a tranquil spa (treatments are extra). As a couples-only resort, there are plenty of opportunities for romance -- they'll just be shared with a few hundred other couples. Guests looking for a singles- and family-friendly large resort experience with lots of amenities might consider St. James's Club & Villas.
6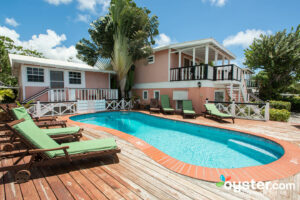 Built in the late sixties and still family-owned, the two-and-a-half-pearl Catamaran Hotel has an authentic Caribbean vibe and sits directly on Falmouth Harbor. It features a small pool, an unofficially private beach, and 14 beachfront rooms with air-conditioning, full kitchens, and private hammocks. The breezy restaurant and bar has an open-air terrace with views onto the water. Free water sports, including sea kayaks, are available along with room service and free Wi-Fi. Room decor is a little tired and the restaurant is pricey, but the couples who return here again and again for the secluded atmosphere and affordable rates don't seem to mind. The Siboney Beach Club, located about 40 minutes away in Dickenson Bay, feels just as private and has a prettier beach with crystal-clear water.
7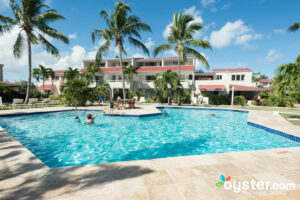 The subdued three-pearl Antigua Village offers a range of room types set along the white sands of Dickenson Bay, with neat tropical landscaping and a freshwater pool. The villas, one-bedroom suites, and studios here are individually owned and decorated, and range from dated and worn to fresh and modern. They're all sunny, spacious, and include full kitchens and separate bedrooms. Plenty of restaurants are within walking distance, plus the shops in St John's are eight-minute drive away, making this an appealing choice for mature couples or families who want a low-key, independent vacation. Depending on the room location, noise from neighboring Sandals can be an issue here -- those who want guaranteed peace and quiet can compare with the slightly cheaper Catamaran Hotel, on a discreet sidestreet on Falmouth Harbor.
8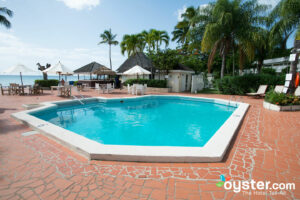 The style and architecture of the all-inclusive Hawksbill resort harken back to the '60s and '70s. Some see only vintage charm reminiscent of a simpler time, while others will feel that the resort is in desperate need of renovations and updates. One feature that is surely timeless is the beautiful white-sand beach with calm Caribbean waters. The rooms are dated and basic, with no TVs, which is meant to allow guests distraction-free relaxation.
9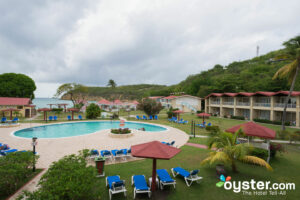 Halcyon Cove is a 210 room all-inclusive set on a beautiful long stretch of white-sand beach -- the main highlight here. This mid-range property offers a value-for-money resort experience in a great location that's less than a 20-minute drive to St John's, the airport, and historic sights. Spacious, island-styled rooms are dated, yet they come with flat-screen TVs, mini-fridges, and coffeemakers, with views of the pool, beach, or garden. There are two restaurants (though the pier restaurant is currently closed for repairs), a beach barbecue, and two bars (one is beachside). Features include water sports, tennis courts, a fitness center, kids' club, function room, convenience store, beauty salon, and free Wi-Fi. Halcyon Cove isn't luxurious, but it should suit couples, families, and groups craving a one-stop beach vacation without fancy frills. Travelers seeking an adults-only experience could try the Pineapple Beach Club Antigua.
10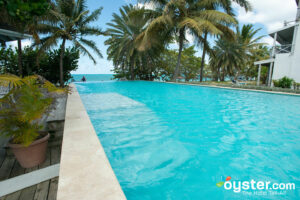 This 38-room, casual, beachfront hotel for teens and adults (no children under 12) is smaller than most resorts on the island, allowing for a much more friendly, intimate feel. All rooms face out on to the beach and feature ocean views, but the views inside aren't very inspiring -- the furniture and decor are old and dated. Coconut Beach Club's cozy setting and secluded location make it feel like a secret hideaway -- and while it's not fancy or luxurious, it provides a decent value for a budget resort.