For a solid portion of human history, people have been cultivating flora in gardens for both practical and aesthetic use. But we're not just talking about tiny plots in your backyard where you grow tomatoes. Gardening is an art form, from the Zen-like gardens of the eastern tradition, to perfectly manicured Western sanctuaries. Here, we take a look at 10 of the most beautiful from across the globe.
1. Kenrokuen, Kanazawa, Japan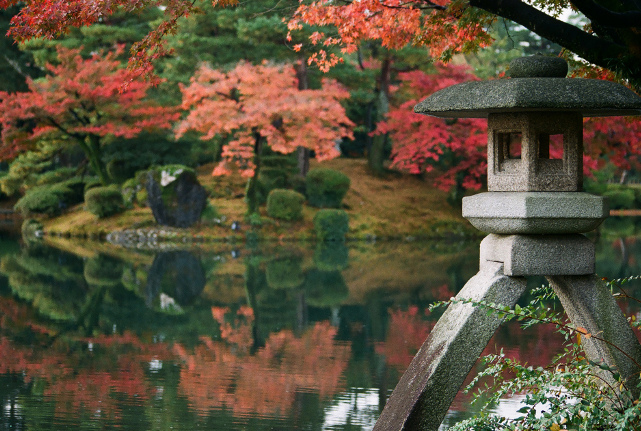 In designing their works, Japanese gardeners seek to create an ideal landscape within a particular space. Kenrokuen in Kanazawa is considered to be one of the finest examples of Japanese gardens, built over the course of 200 years starting in the mid-17th century. In fact, it is one of the Three Great Gardens of Japan, along with Korakuen in Okayama and Kairakuen in Mito.
Where to Stay: Courtyard by Marriott Hakuba
For a decently close spot to stay nearby, the Courtyard by Marriott Hakuba offers rooms with private onsens pumped with real hot spring water in rooms. The rooms are comfy and cozy and there are lots of dining options nearby.
2. Keukenhof, Lisse, Netherlands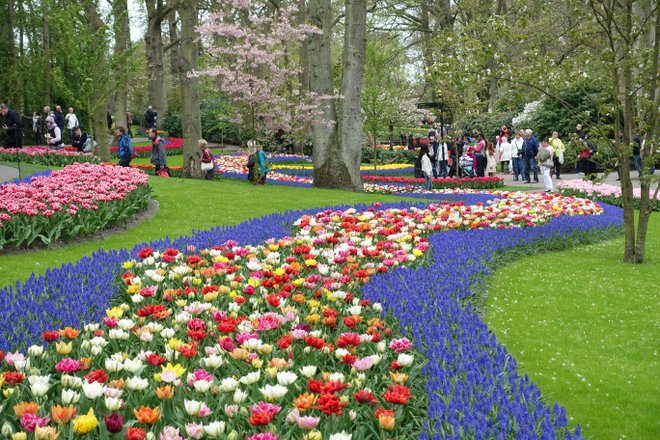 Covering nearly 80 acres, Keukenhof is one of the largest flower gardens in the world. And with all that land comes a lot of bulbs—about 7 million are planted each year for a spectacular spring blossom (the garden is only open between March and May). You'll find plenty of tulips, which the country is known for.
Located a few miles from Keukenhof and a block from the Anne Frank House, Amsterdam's 40-room The Toren is an upscale, romantic boutique that occupies two 17th-century buildings (one of which was used as a safe house during WWII) set along the Keizersgracht canal. Rooms range from small Cozy Single units looking out over a courtyard to more spacious options with jetted tubs and canal views.
3. Nong Nooch Tropical Botanical Garden, Pattaya, Thailand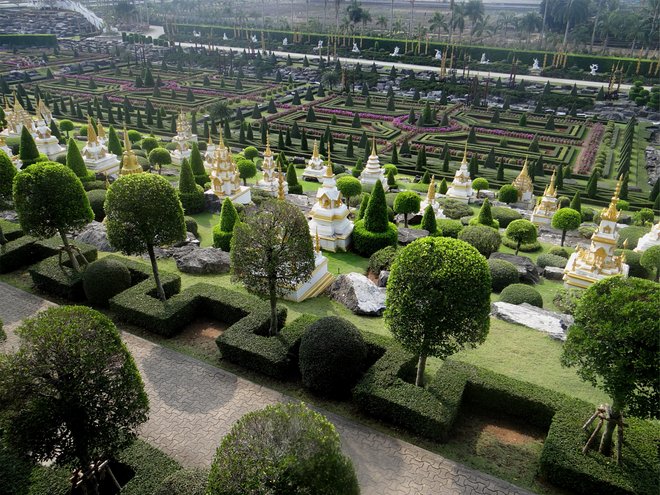 In 1954 Pisit and Nongnooch Tansacha purchased 600 acres of land on which they planned to build a fruit plantation. But they decided to dedicate the grounds to conservation, and in 1980 they opened their tropical garden to the public.
Where to Stay: Dusit Thani Pattaya
The tranquil, four-pearl Dusit Thani Pattaya is a fine choice for those looking to relax on the beach, within a reasonable distance from shopping and dining, but at a remove from Pattaya's hustle. The hotel's relatively secluded location, a 10-minute walk from shopping and dining, keeps some of the seedier elements of town thankfully at bay.
4. Gardens of Versailles, Versailles, France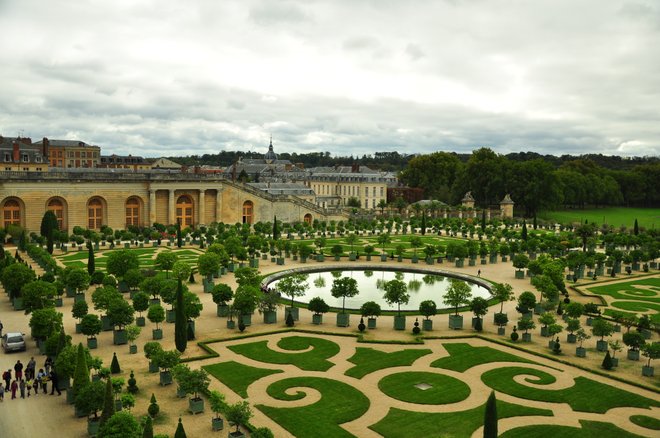 A list of top gardens would not be complete without mentioning the gardens of the Château of Versailles. Covering nearly 2,000 acres, the current landscape was designed by gardener André Le Nôtre, who was commissioned by Louis XIV in 1661. More than 6 million visitors stroll the gardens each year.
Hotel Muguet is a widely adored, family-run boutique hotel within a 15-minute walk of the Eiffel Tower, the Invalides, and the Rodin Museum. The hotel's most special rooms have a view of the Eiffel Tower or the gold dome of Invalides. As a small Parisian hotel, there is only one common area to speak of: the skylit breakfast room, where, for a fee, guests can begin their day with unlimited eggs, sausage, bacon, and pastries.
5. Kew Royal Botanic Gardens, Kew, United Kingdom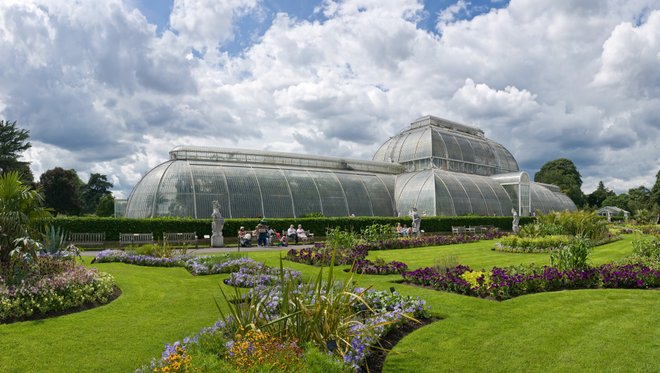 More than just a scenic greenspace, Kew is an internationally renowned research institution, employing hundreds of scientists and researchers. The gardens are home to more than 40,000 species of plants, as well as dozens of historic buildings, including the Victorian-era Palm House shown here.
Where to Stay: Park International Hotel
There's very little to criticize at this upscale hotel, which is located within walking distance of popular museums and Hyde Park. It offers a generous free breakfast, a somewhat uncommon perk in London. Expect to see families gathering over a lively breakfast in the hotel's Orchid Room, and more mature travelers enjoying happy hour at the hotel's Checkmate Bar.
6. Brooklyn Botanic Gardens, New York, New York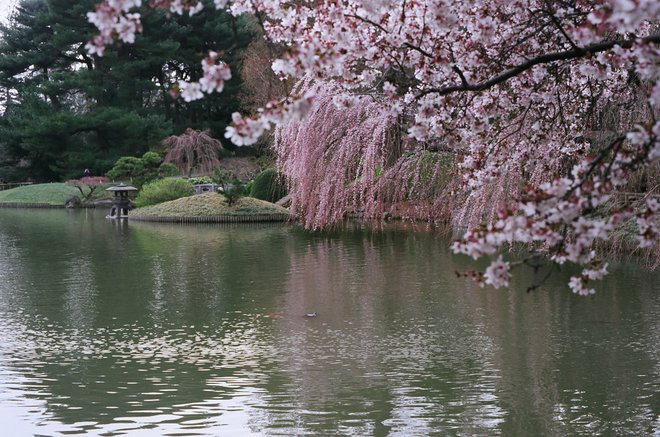 It's not often you find a 52-acre garden in the heart of a major metropolis. But that's exactly what you'll find in New York, thanks to the Brooklyn Botanic Garden. The garden is known for its 200 cherry trees, which take center stage during a month-long blossom festival.
Where to Stay: The William Vale
The 183-room William Vale is a luxury property in Brooklyn's hip Williamsburg neighborhood. It has stunning views of Manhattan, Queens, and Brooklyn from numerous vantage points. The hotel embraces its setting, with rooms that are trendy, modern, and outfitted with eye-catching locally produced art. An outdoor pool with food service is open during summer months plus there's a modern gym and rooftop bar with incredible views.
7. Jardin Majorelle, Marrakech, Morocco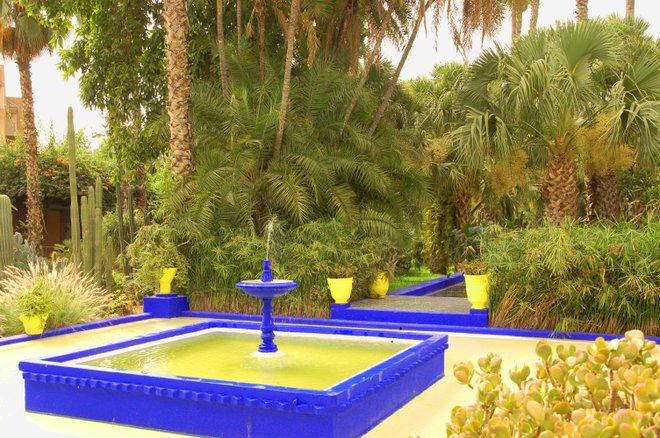 French painter Jacques Marjorelle spent four decades crafting his beloved garden around his villa in Marrakech. Noted for the luminous blue paint on its buildings, gates, pots, and more, the garden was purchased by Yves Saint Laurent and Pierre Bergé in 1980.
Where to Stay: Eden Andalou Suites, Aquapark & Spa
The 236-room luxury Eden Andalou Hotel Aquapark & Spa is a family-friendly resort offering all-inclusive or room-only options, about a 15- to 20-minute drive to the medina. Grounds and common areas are exquisitely decorated in traditional Moroccan style with beautiful wood carvings, hand-painted embellishments, and ornate mosaics. There is an Olympic pool with a teak deck, and a serene indoor pool in the spa.
8. Kirstenbosch National Botanical Garden, Cape Town, South Africa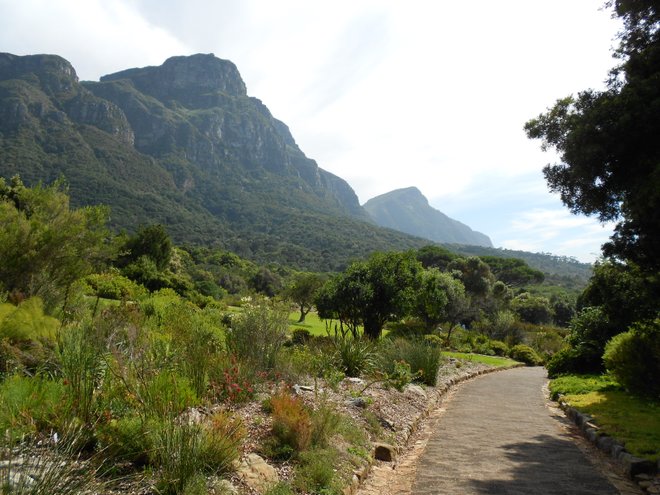 Established in 1913, the grand Kirstenbosch sits on the slopes of Table Mountain and is dedicated to preserving South African flora. While the garden comprises nearly 90 acres itself, it is part of a 1,300-acre nature reserve.
Where to Stay: One&Only Cape Town
The One&Only Cape Town isn't the only five-pearl hotel on the waterfront, but it may be the most jaw-dropping in terms of amenities and price. It has two acclaimed restaurants with celebrity buzz, Nobu and Reuben's, with the latter treating guests to a free breakfast every morning. The hotel also has suites and a vast spa on a private island that extends out into the waterway.
9. Villa d'Este, Tivoli, Italy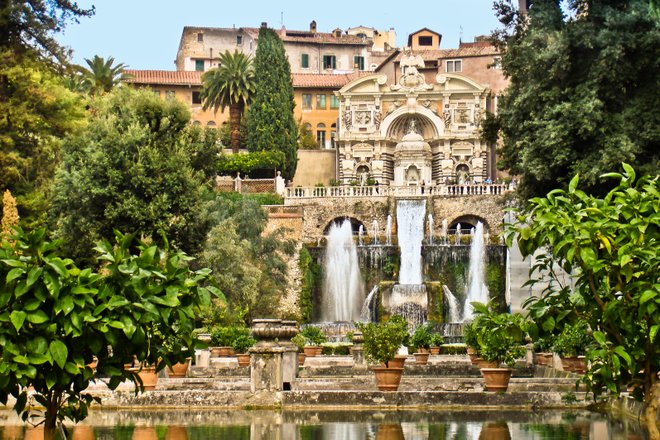 This 16th-century villa, whose main building is also a marvel, is home to an incredible garden that has 51 fountains. Considering each runs on gravity alone, that's a pretty impressive feat. The terraced landscape was the inspiration for many European gardens to follow.
Where to Stay: Boutique Hotel Campo de Fiori
A short train ride outside Tivoli in Rome stands The Hotel Campo De' Fiori. It has a lot of secrets, and you'd be wise to ask the front desk about all of them. For starters, this centuries-old hotel was once a bordello visited by priests, and there are preserved details found throughout the property. Historic scandals aside, there's character and charm in spades at this property, which might have one of the best locations in the city. Campo de' Fiori is literally around the corner, as are countless trendy boutiques and eateries. The rooftop terrace is spectacular and has views of nearly every landmark in Rome.
10. Summer Palace, Beijing, China
A combination of historic pavilions, temples, bridges, and a hilly natural landscape, the Summer Palace was deemed a "masterpiece of Chinese landscape garden design" by UNESCO, which designated it a World Heritage Site in 1998.
A flora filled garden seriously calls for a cute sun hat, it's almost the rules.
You'll Also Like:
All products are independently selected by our writers and editors. If you buy something through our links, Oyster may earn an affiliate commission.