When airlines announce new service between two cities, it doesn't just create more flight options. It also drives down airfares. This spring, new routes from major carriers like American, JetBlue, United, and Virgin America will mean big savings on service both in the U.S. and abroad.
Here are the 10 routes with the best potential for bargains.
Nashville To/From Boston and Ft. Lauderdale Via JetBlue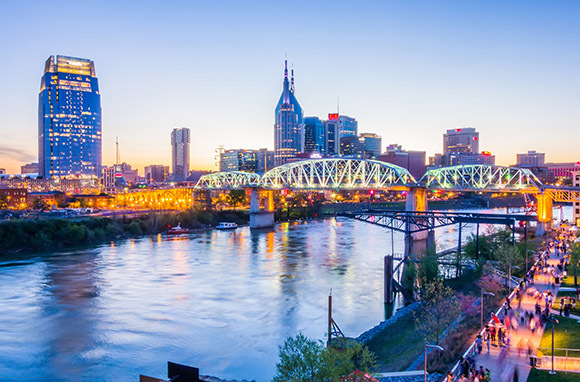 This year's Cinco de Mayo marks JetBlue's inaugural flight to Nashville from both Boston and Ft. Lauderdale. Celebrate with Boston-Nashville introductory fares from $84 one-way, Ft. Lauderdale-Nashville flights from $99 one-way. These new flights are all nonstop.
To take advantage of the sale fares, travel Mondays, Saturdays, or Sundays between May 5 and June 24 for the Boston-Nashville BOS-BNA route; and any day but Sundays between May 5 and June 28 on Ft. Lauderdale-Nashville FLL-BNA flights.
Paris From New York City Via Air France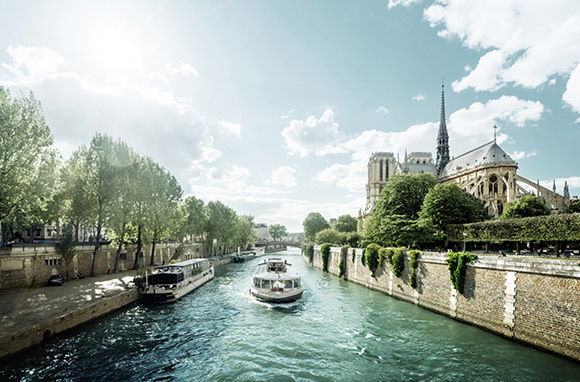 Air France recently expanded its presence in the U.S. market by launching new daily flights from the New York (JFK) to Paris (Orly). Orly is the main avenue for domestic travelers visiting Corsica, Toulon, Perpignan, Lorient, and other destinations in southern France, but it remains just a shuttle ride away from Paris' city center.
Related Link: European Low-Fare Lines Target U.S. This Summer
Singapore From San Francisco Via United
Nonstop flights make long-haul international travel more tolerable, which is why you may be excited for United's new 16-hour San Francisco–Singapore flight. Scheduled for takeoff on June 1, this transpacific route is the first and only to traverse the nearly 8,500 miles in one go; it's also the world's longest Dreamliner flight.
You Might Also Like: How to Visit the World's Most Expensive City on a Budget
Honolulu To/From Los Angeles Via Virgin America
Known for its generous 32-inch seat pitch and array of inflight entertainment options, Virgin America is a solid choice for reaching Honolulu (Oahu) in comfort from Los Angeles. Come May 5, that'll be an option with the popular airline — on a daily basis and nonstop?
Additional expansions include a new Los Angeles-Kahului (Maui) route this June 14. These routes build upon the award-winning carrier's recently introduced San Francisco-Honolulu (Oahu) and Kahului (Maui) flights.
Athens, Barcelona, and Lisbon From Newark and Washington, D.C. Via United
United's new seasonal service will offer daily nonstop flights this spring through early fall out of Newark and Washington, D.C. (Dulles), to Athens, Barcelona, and Lisbon. Look for these limited-time flights through September 6 for Barcelona and Lisbon and through October 5 for Athens, all starting on May 25.
Related Link: JetBlue Partners with TAP Portugal to Offer Direct Flights to Lisbon
Stockholm To/From Los Angeles Via SAS
Los Angeles travelers have a lot to be excited about with SAS' new Stockholm route. The Scandinavian airline begin flying from Los Angeles to the Swedish capital on March 14, and (because it operates as a low-cost carrier) it will also connect Southern California to 90 European and Asian destinations on the cheap.
SAS recently featured inaugural rates on the Los Angeles-Stockholm route for spring travel at $99 one-way, taxes and fees included. 2016 is the year for this Nordic city!
Stockholm To/From Baltimore and Boston Via WOW Air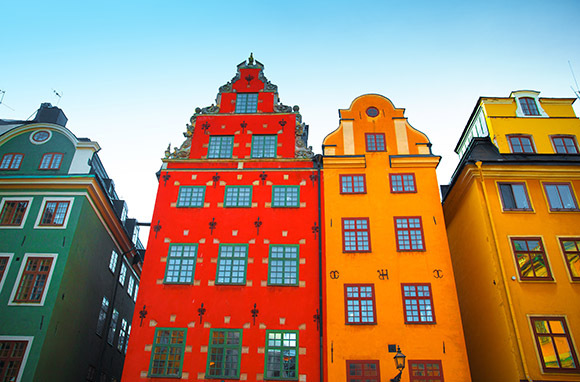 If Stockholm wasn't on your radar this year, you may want to reconsider now that WOW Air's also moving into the Swedish capital. With year-round service beginning May 22, you'll find discounted flights to Stockholm from Baltimore and Boston now, too. (Flights make a quick stopover in the airline's hub airport of Reykjavik.) Fares from $149 one-way are readily available during the shoulder and low seasons.
Also Check Out: The 10 Happiest Countries in the World
Latin America From Miami Via American
San Diego and Santa Ana, CA, To/From San Jose, CA Via Alaska
It'll be easier to stay off the congested freeway with Alaska Airlines' upcoming intrastate routes. Come June 8, Alaska will start flying three times daily between San Jose and San Diego or Santa Ana.
New York City To/From Fayetteville Via Delta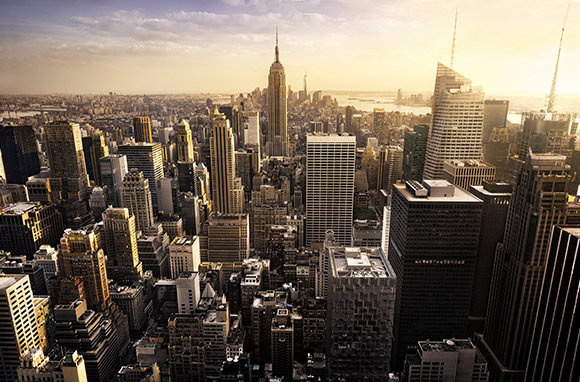 Launching April 4, Delta will operate a new route between New York (LaGuardia) and Fayetteville, Arkansas, with six flights per week.
More from Oyster.com:
More from SmarterTravel:
Read the original story: 10 New Routes That Promise Cheap Flights This Spring, by Patricia Magana, who is a regular contributor to SmarterTravel.
All products are independently selected by our writers and editors. If you buy something through our links, Oyster may earn an affiliate commission.