Everyone likes a day at the beach, and vacations alongside crashing waves are unbeatable. However, common wisdom might tell you that staying on or near a beach isn't a budget-friendly option. Or, perhaps you think that you'll have to put up with too many compromises, ultimately making your beach time less than ideal. To help you out, and offer a little travel inspiration, we've collected five common myths about budget beach travel—and busted each one. Read on to find out how you can have plenty of fun in the sun without emptying your wallet this summer.
1. You can't afford a beach vacation.
Listen, we get it—just the idea of traveling can be an economically prohibitive thought for many of us. And beaches are prime real estate, right? Yes, that's true. But there are still plenty of ways to minimize your expenses and stay on track, even while getting some much needed rest and relaxation.
We have a few tips. Try searching for shoulder seasons in places like the mid-Atlantic coast and the south to keep your hotel costs down. However, this demands travel flexibility that not everyone can manage. It's also worth looking for hotels that sit just off the main beach town drags, or that are slightly removed from the shore. For instance, while much of the area around the northern Tampa suburbs and Clearwater can be pricey, Treasure Island and St. Pete Beach, which are farther down the coast, offer lower rates.
Other tricks including finding condo developments and vacation rentals on sites like TripAdvisor. This way, you'll have access to kitchens, where you can save money by prepping your own meals. These are also often located in less tourist-packed areas, meaning that rates can be lower and the experience more relaxing.
2. You can't go all-inclusive.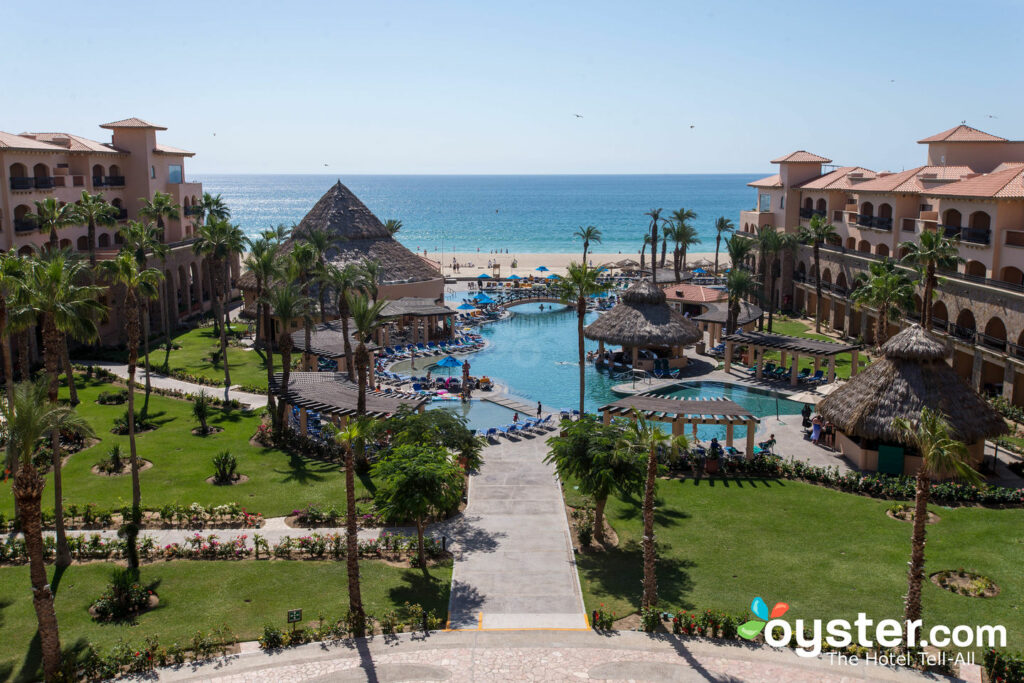 Common wisdom might tell you that there's absolutely no way that you can enjoy being spoiled at an all-inclusive resort. Thankfully, since we've seen thousands of all-inclusive hotels and resorts around the world, we know that this myth is 100 percent untrue. Scoring an all-inclusive room in the budget-friendly category does mean a bit of sacrifice. You're probably not going to get the most chic style in your room, and the drink offerings may be limited. But if soaking up the sun and indulging without stressing about planning is your basic criteria, you're in luck. Check out some of our favorite bang-for-your-buck all-inclusives, like Royal Solaris Los Cabos and Samba Vallarta, both of which are on the beach and have plenty of features for adults or families with kids.
3. You have to settle for dated and drab hotel rooms.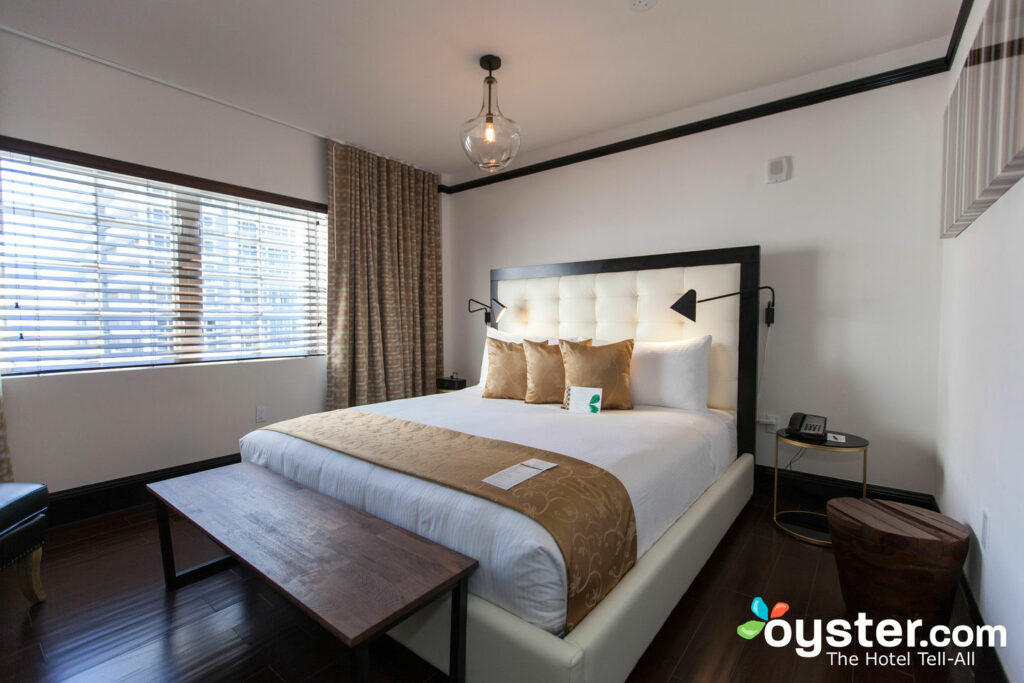 To be fair, if you want to be right on the beach in some parts of the world, you may have to put up with some uninspiring design choices. However, with a little search savvy, and some flexibility when it comes to picking a destination, it's not hard to find a sharp boutique hotel right near the shore. You'll also want to check outside of the high season, especially in notoriously pricey places like Miami. Lastly, try expanding your targeted search area, as it's usually cheaper to stay away from the most buzzing parts of town.
Miami is a good example. Things are still sunny enough in the summer months, despite occasional tropical downpours. Yes, it will be hot, but the ocean's for cooling off, after all. We like Hotel Croydon, which is just north of the South Beach bustle and has rates that are sometimes under $100 per night. Up the Atlantic Coast in New Jersey, Wildwood Crest's Pan American Hotel has charming, homey interiors for rates that hover around $100 a night during the high season—a steal compared to plenty of other spots along the Jersey Shore.
4. You'll have to hang out with loud college kids.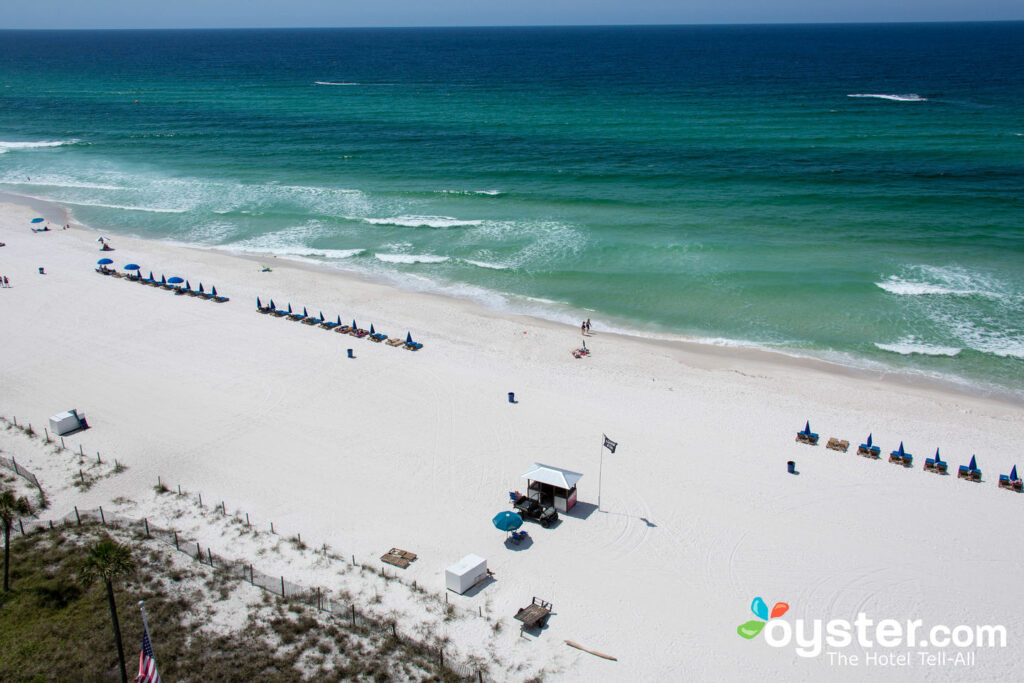 If you head to places like the Florida Panhandle and various other Gulf Coast locales during the spring break season, you'll likely be sharing your hotels, bars, restaurants, and the sand with wild college kids. The easy solution is to avoid booking in these areas from late February to early April, or keep your eye out for hotels where spring breakers are specifically not allowed.
If you're yearning to escape the cold, though, and have your sights set on America's south coast, fear not: There are ways of avoiding the drunken hordes. First off, boozy college kids are averse to driving, so your best bet is to stay in a hotel that's not within walking distance of the beach. You'll have to drive to the shore, but your sanity will thank you. Secondly, do a little recon—some towns in these areas have taken to banning alcohol during spring break periods. These include Gulf Shores and Panama City Beach, among others. Keep in mind that these bans sometimes just limit consumption on the sand, though in years past the regulations have kept the number of college students significantly down.
5. You'll never go anywhere exotic or exciting.
This is actually the easiest myth to bust. In fact, many of the world's best beaches are also in some of our favorite cheap destinations. For those of us in the United States, the often inexpensive beaches of Mexico and the Caribbean are within a reasonably priced (and relatively short) flight away. With all of those options, it's easy to find a place where it's beach season for rates that don't destroy your life savings.
For those with international inclinations, Mexico is one of our favorite budget-conscious destinations and it's almost a guarantee that the sun will be shining. Fares from almost all of the United States' major cities can be found for less than $300 round-trip, and many beach towns in the Yucatan and parts of Baja Sur near Todos Santos have low-frills crash pads for under $50 per night. Even cities like Cartagena, Colombia are relatively inexpensive to get to thanks to airlines like JetBlue and Spirit. Europeans looking for cheap hotels and stunning beaches should check out the Algarve, in Portugal, which gets a reported 300 days of sun per year.
Depending on your overall budget, it may sometimes even be worth it to go farther afield. Flights to southeast Asia can occasionally be found for $600 round-trip, and the cost of food and lodging in certain beach towns in Thailand, Cambodia, and Vietnam can be as low $10 a night, with a plate of noodles coming in at $1.
You'll Also Like:
All products are independently selected by our writers and editors. If you buy something through our links, Oyster may earn an affiliate commission.