There's no question that travelers are still hitting the road on their own. According to the Visa Global Travel Intentions Study, one in five travelers went solo on their most recent vacation in 2015. A separate survey by MMGY Global found that millennials are especially up for going it alone, and that many insist on setting their own itineraries. As a result, more hotels, tour operators, and travelers themselves are responding with fresh approaches and amenities geared toward solo jaunts. Cruise operators may offer single-guest cabins, for example, while hotels and tour companies waive pesky single supplement fees. Meanwhile, sites such as Vayable can link solo travelers with locals for unique tours and food crawls or help independent National Parks visitors meet up.
But, even with fewer restrictions and newer tools, figuring out where to go by yourself can still be tricky. Safety concerns, language barriers, and local attitudes all come into play. And then there are the questions of nature or city, beach stay or meditation retreat, cosmopolitan vibe or small town scene. With that in mind, we rounded up five destinations that suit solo travelers and range considerably in terms of setting and features.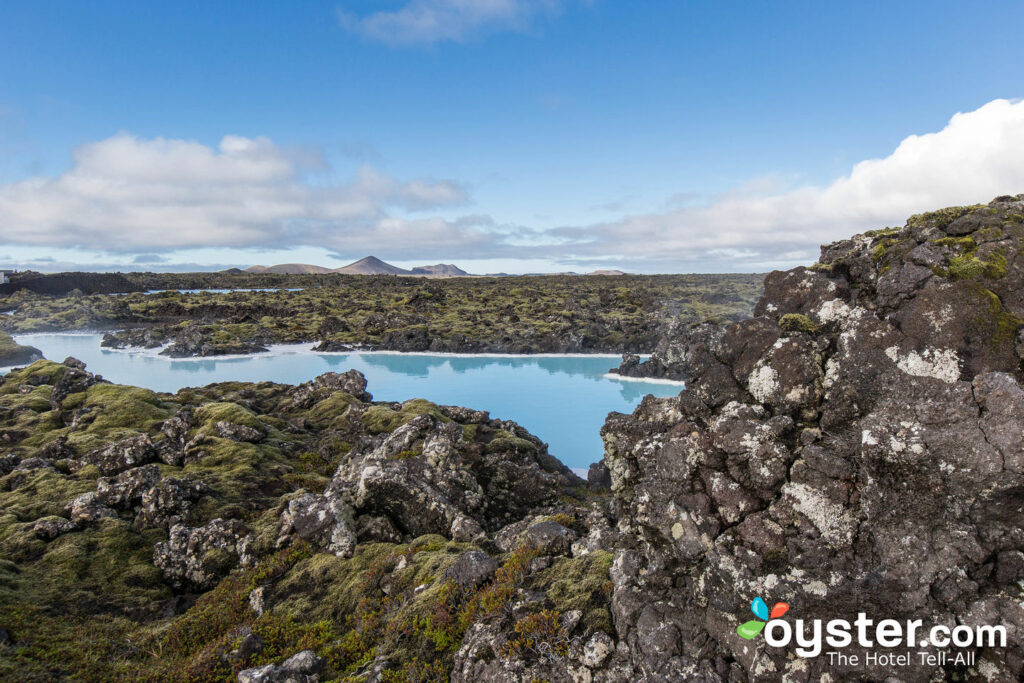 Iceland has the sort of scenery that any traveler would fall for. But those glaciers, waterfalls, and endless icy landscapes are also perfect for adventurous solo travelers. Iceland was ranked the most peaceful and gender-equitable country in the world in 2015 and 2016, respectively, which makes it an ideal setting for unhurried, unworried exploration. Those looking for company can usually find plenty in the tidy streets and welcoming bars of Reykjavik, while the Snaefellsnes peninsula offers solitude amidst the fjords, beaches, and lava fields.
Hotel Pick:
In 2015, Spain was ranked the most tourist-friendly country in the world by the World Economic Forum's biennial Travel and Tourism Competitiveness Index. This is partly due to its array of natural features, cultural resources, and travel conditions. US News also ranked Spain first on its 2016 list of Best Countries to Travel Alone, based on survey responses to Spain's adventure opportunities, cultural influence, and quality of life. Rankings aside, it's easy to see why the country makes sense for solo travelers: along with gorgeous and walkable cities, there's rolling countryside fit for chatting up fellow trekkers or simply being alone in the presence of others. In Barcelona, solo travelers can join the crowds strolling Las Ramblas, slip into a tapas bar for dinner, or amble quietly through the city's galleries and museums. A solo jaunt along the epic Camino de Santiago pilgrimage route, passing olive groves and ancient cities along the way, is another good bet for those who want to keep to themselves or make friends along the way.
Hotel Pick:
This southern metropolis topped Conde Nast Traveler's annual survey of America's friendliest cities in 2016. And that comes as little surprise, considering Charleston's smiling locals. But there's more to the city than warm hospitality — namely sophisticated restaurant and art scenes, a bustling famers market, and peaceful parks such as Angel Oak and Washington Square. It all adds up to an ideal destination for solo travelers in need of some positive vibes.
Hotel Pick:
Aside from having one of the world's lowest crime rates, Japan offers other advantages for solo travelers making their first foray into Asia. First off, the rail system is relatively easy to use and inexpensive in major cities. Plus, no-cellphone rules lend an air of quiet solidarity amongst riders. What's more is that no one bats an eye over solo diners at Tokyo restaurants, including ramen counters where strangers sit shoulder-to-shoulder. And, while the Japanese language dominates, many people also speak English. Cabbies even offer picture menus in various languages, so travelers can easily point to their desired destination, be it hotel or tourist attraction. Women-only accommodations and transport options also ease solo treks around the country. Don't leave without checking out the quiet shrines of Kyoto.
Hotel Pick:
The Grand Circle, which passes through five states in the American Southwest, gets our nod for a couple of reasons. First, it offers a chance to quietly contemplate some of the most incredible scenery in the U.S., including national parks and monuments in Arizona, New Mexico, Colorado, Utah, and Nevada. The full route links together must-sees like Grand Canyon, Zion, Bryce Canyon, and Arches National Parks via scenic byways. Another plus: the Circle offers a rare opportunity to drive, hike, and visit cities, such as friendly Moab, Utah, near Arches National Park. Travelers can experience solitude in nature and on the road as well as meet people from around the country and the world — international tourists flock here during the summer. One possible route: start in Las Vegas, head north toward Capitol Reef National Park in Utah, and follow the trail south to the Grand Canyon and Flagstaff before completing the loop back in Vegas.
Hotel Pick:
Related Stories:
All products are independently selected by our writers and editors. If you buy something through our links, Oyster may earn an affiliate commission.