When you think "rainforest," you probably think tropical -- of giant ferns and exotic flowers and big cats. You probably also think international. But you should know that you can hike through rainy, emerald surrounds right here in North America. We found six of the world's best rainforests where, instead of a U.S. passport, all you'll need is a well-developed sense of adventure. Have intrepidity, will travel.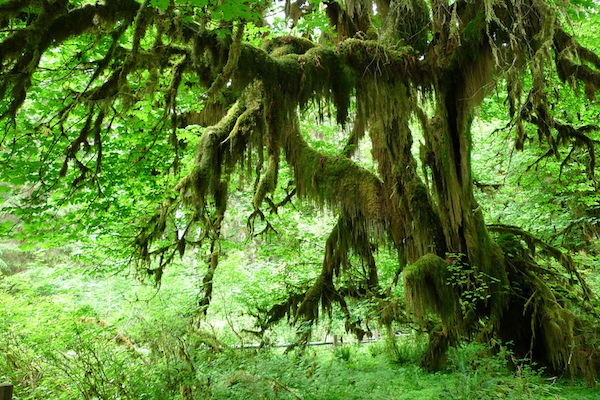 The Pacific Northwest is home to the super green, incredibly beautiful Hoh Rain Forest, set on the western edge of Olympic National Park near Forks, Washington. If you're wondering what happens when it rains 12 to 14 feet each year, here's your answer: lush, temperate rain forest grows all around, filling the acres with deciduous trees, endless green canopies, and coniferous evergreens. Moss, epiphytes and ferns blanket almost every surface. You'll feel like you've fallen into a misty, slightly enchanted fairy tale.
Nearby Hotel Pick: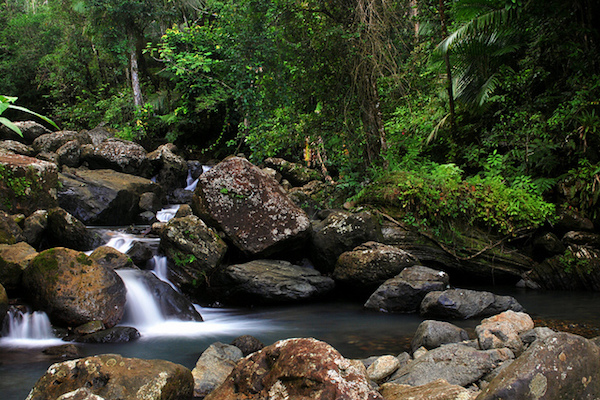 The only true, tropical rain forest in the U.S. National Park system, El Yunque National Forest occupies 29,000 picturesque acres on Puerto Rico's eastern coast. Though it's one of the nation's smallest forests, its rainforest classification means that El Yunque is one of the most biodiverse spots in the United States. Trails wind their way through historic landmarks, scenic viewpoints, creeks and rivers. And if the scenery isn't enough to draw you in, a good guide will help you spot the hundreds of animal species that make their home here.
Nearby Hotel Pick:
El Yunque might be the only official rain forest in the U.S. – true rainforests receive 100-plus inches of rain a year — but Hawaii Volcanoes National Park comes pretty close. Located 30 miles south of Hilo, on the Big Island, this incredible national park is home to some pretty spectacular sights, among them petroglyphs, dusty deserts, active volcanoes, a walk-in lava tube, and, you guessed it, emerald green rainforests. For an incredible experience, take the Thurston Lava Tube hike, which wends first through a 500-year-old lava cave before spilling into tropical rainforest.
Nearby Hotel Pick: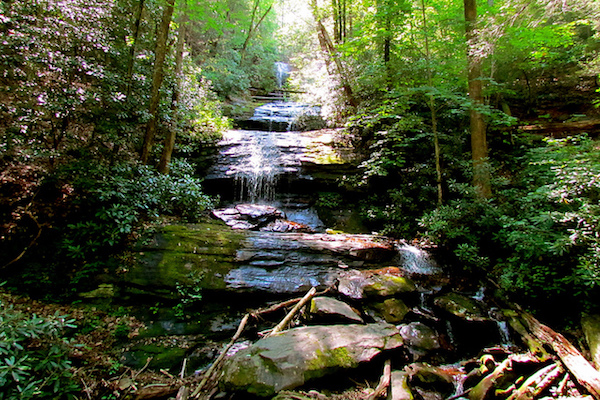 The Pacific Northwest isn't the only place in the continental United States where you can explore the rain forest. Perched high in the North Carolina mountains, temperate rainforest sweeps through Great Smoky Mountains National Park and the Pisgah, Nantahala, and Chattahoochee National Forests. Here, ethereal mists drape over red spruce, Fraser fir, yellow birch, and mountain maple, and cool mountain streams gurgle over mossy stones and tumble into melodic waterfalls. This is one of those places that open the eyes to the beauty of your own backyard.
Nearby Hotel Pick: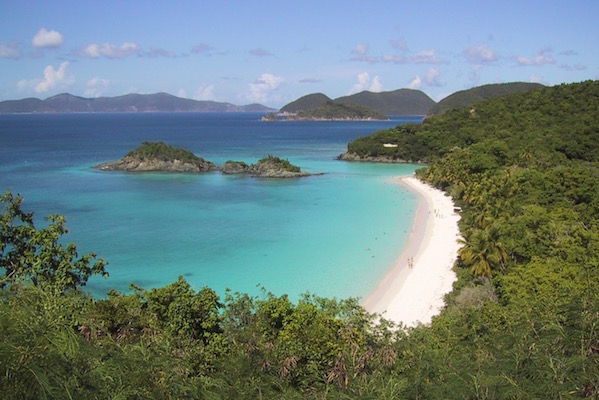 The U.S. Virgin Islands are best known for their aquamarine waters and white-sand beaches, but one of St. John's best-kept secrets is that rich, lush rainforest towers over those same waters and beaches. Often cozying right up to the coast, the Virgin Islands National Park hosts miles of hiking trails that weave through subtropical wet forest — with 55 inches of annual rainfall, it's not quite wet enough to be officially classified as rainforest — where you'll spot an incredible diversity of plants and animals (not to mention scenic views).
Nearby Hotel Pick:
Americans don't need a passport to go to Canada (you will need an enhanced driver's license), which makes Great Bear Rainforest, the world's largest intact rainforest, the perfect choice to round out our list. Located on the western coast of British Columbia — an under–two-hour flight from Vancouver — this spectacular forest is named for its residents, among them grizzlies and Kermode (Spirit) bears, a white-furred sub-species of black bear. Great Bear Rainforest is one of the world's most untouched environments, a completely raw landscape that has hardly changed in thousands of years.
Nearby Hotel Pick:
Offering tons of super lightweight, comfortable, and sustainable options, it's much better to shop consciously if you want to see the beauty of these rainforests kept in your lifetime.
Related Links:
All products are independently selected by our writers and editors. If you buy something through our links, Oyster may earn an affiliate commission.