The Kempinski Hotel Mall of the Emirates is a luxury chain hotel with high-end features throughout, from immaculate marble bathrooms to the twin infinity pools and a plushly decadent cigar lounge. Although the property opened in 2006 and was the first of two Kempinski hotels in Dubai, common areas are kept immaculate and updated throughout with the same flawless presentation and shimmering quality as the reception area. With such conspicuous lavishness, it's only natural that this hotel would be attached to the vast retail mecca of the Mall of the Emirates as well as possibly Dubai's most bizarre and (one could say) excessive attractions: an indoor ski resort. Besides a slew of various room categories, the Kempinski also offers 15 cozy ski chalets that overlook the indoor ski slope and blend alpine-style interiors with sleek, contemporary wood and polished stone floors.
This gigantic upper-middle-range downtown hotel, with just over 1,000 rooms, is situated in one of the five tallest buildings in Atlanta, meaning that it offers spectacular views from its rotating rooftop restaurant. Taking up floors 71 through 73, Sun Dial features a restaurant, lounge, and bar where guests can watch the sunset over the city, and enjoy seasonal fare and cocktails for brunch, lunch, and dinner.
Another Hotel with a Rotating Rooftop Restaurant: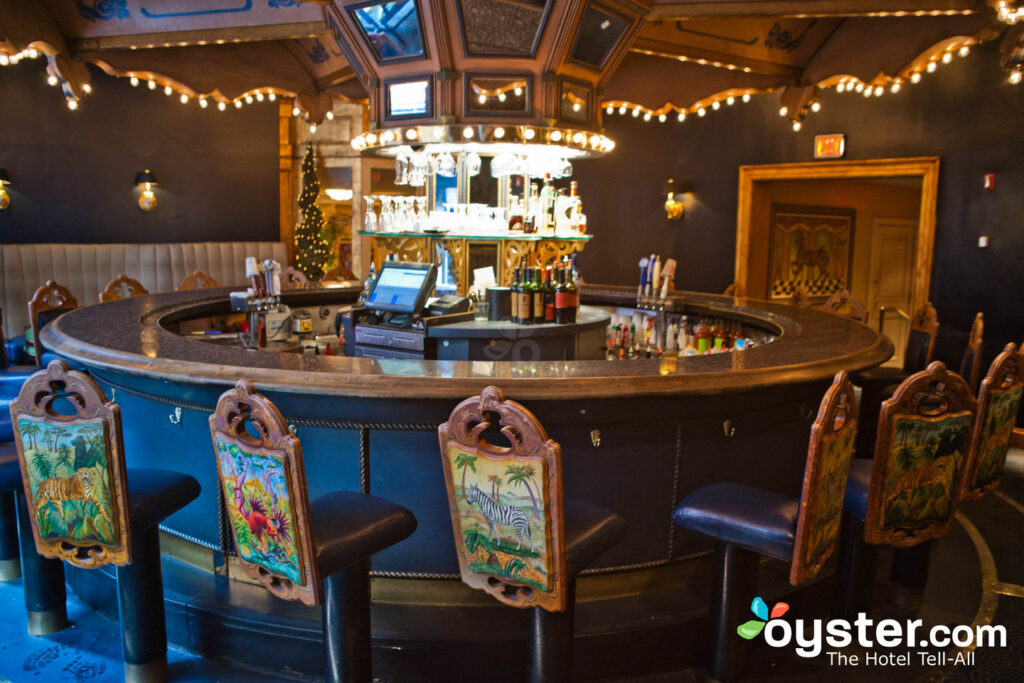 Sure, it's no rotating restaurant, and your view is really just of other bar patrons, but a rotating bar is certainly not something you see every day. Hotel Monteleone in New Orleans is known for its Carousel Bar. The circus-themed bar is a bit of a playground for grown-ups; opening at 11 am daily (this is NOLA), the bar serves signature cocktails alongside delicious local specialties such as crawfish beignets and mini po boys.
Another Hotel with a Rotating Bar: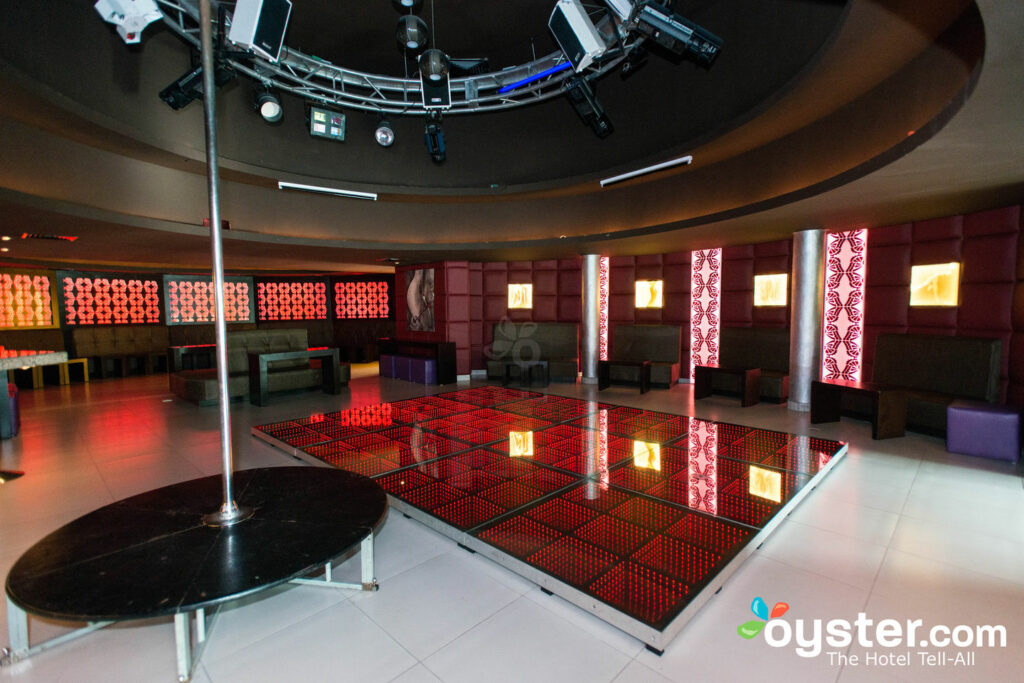 Desire Resort & Spa is an all-inclusive, couples-only, clothing-optional resort that attracts a range of couples, from older married couples to young nudists to swingers. While it's geared towards nudist couples, it can also appeal to open-minded travelers looking for a different Riviera Maya experience. The dimly lit Sin Room, equipped with round beds, stripper poles, and a sex swing, is one of two public areas where guests can have sex. The other is the clothing-optional bar, adjacent to the rooftop whirlpool.
Another Hotel with a Sin Room: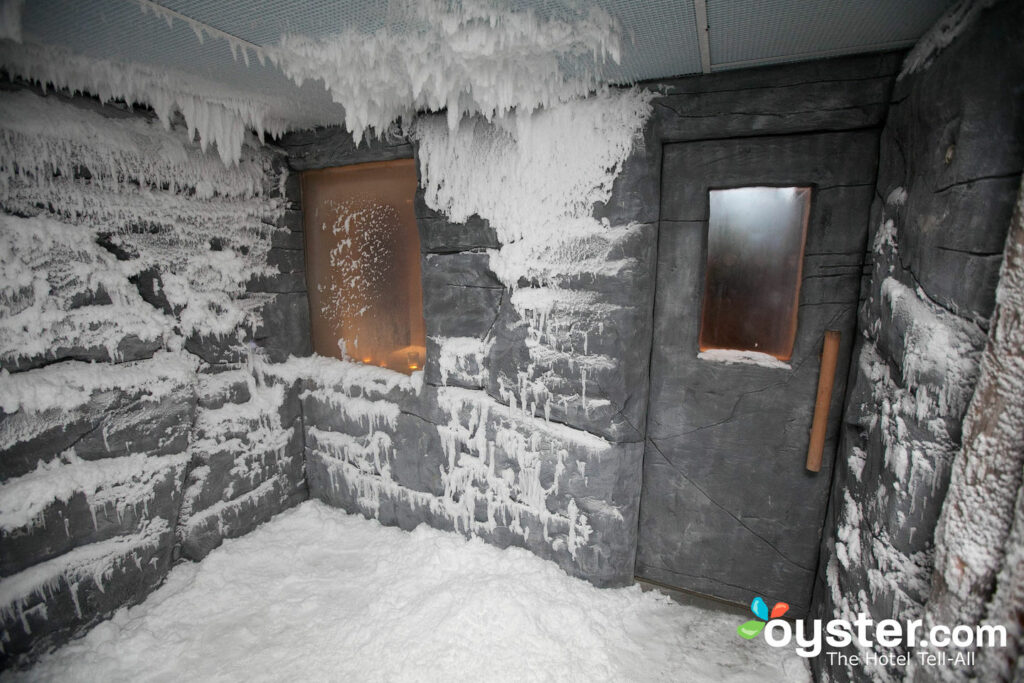 K West is smart and sophisticated. The beautiful on-site spa is the main attraction, with sleek style and impressive facilities, including "Snow Paradise." The first snow room in London, it is kept at five degrees Fahrenheit, and guests are meant to alternate between the icy environment and the spa's steam options for a full-body, hot-cold therapy.
Another Hotel with an Ice Room: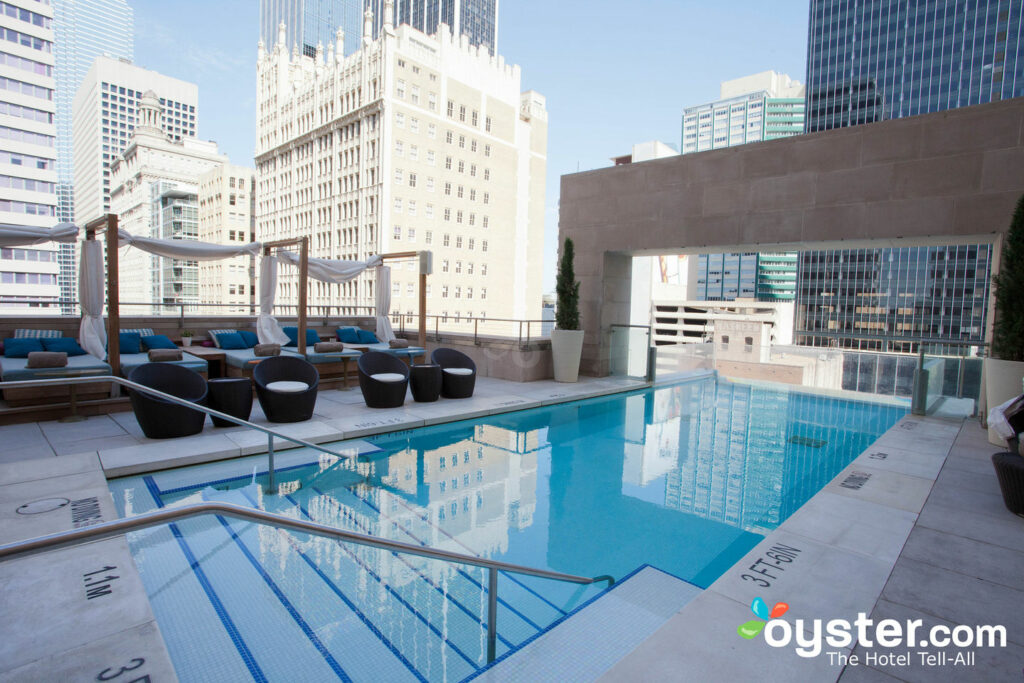 The Joule is one of the coolest — and most luxurious — hotels in Downtown Dallas. It's located in a historic building dating back to the 1920s, and its decor is a mix of old and new — funky furniture and patterned rugs are juxtaposed against dark wood paneling and antique touches in the lobby. Not only does the hotel have an unexpectedly extensive art collection, including works by Andy Warhol, but it's also know for its cantilevered pool. Jutting out over Main Street, the heated pool is open exclusively to hotel guests.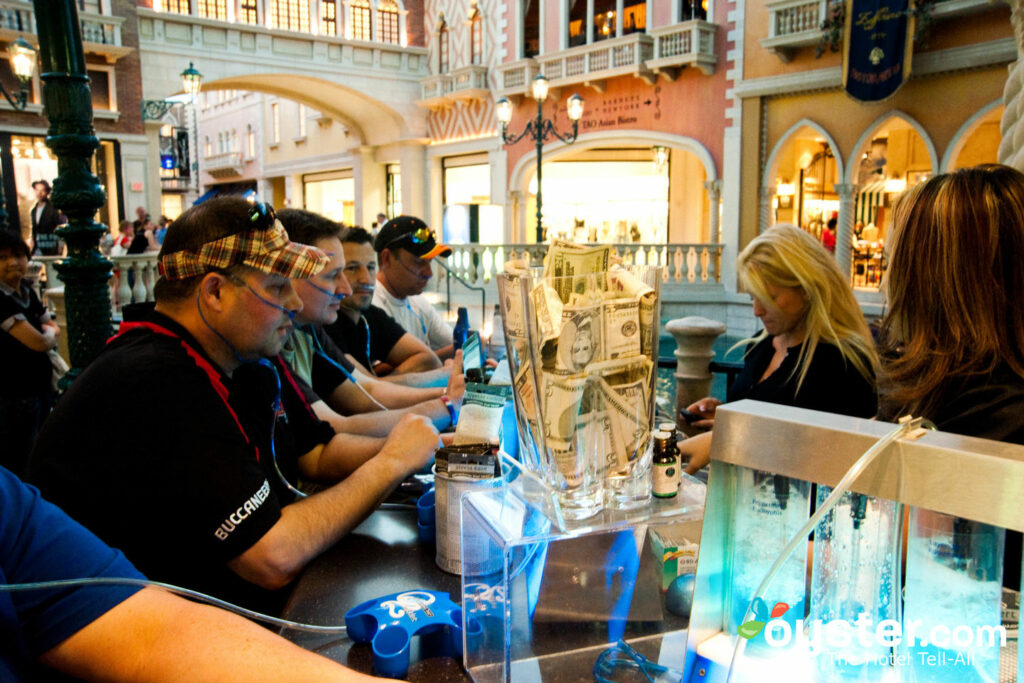 The 5,030-room Venetian is an enormous and extravagant tribute to a place far from the desert, complete with gondola rides and a replica of Venice's Saint Mark's Square. But it hasn't forgotten its true Vegas location, meaning it is home to over-the-top features such as a massive casino and shopping center, where you can find the oxygen bar — perfect for hard-partiers needing a little extra O2.
More Hotels with Oxygen Bars: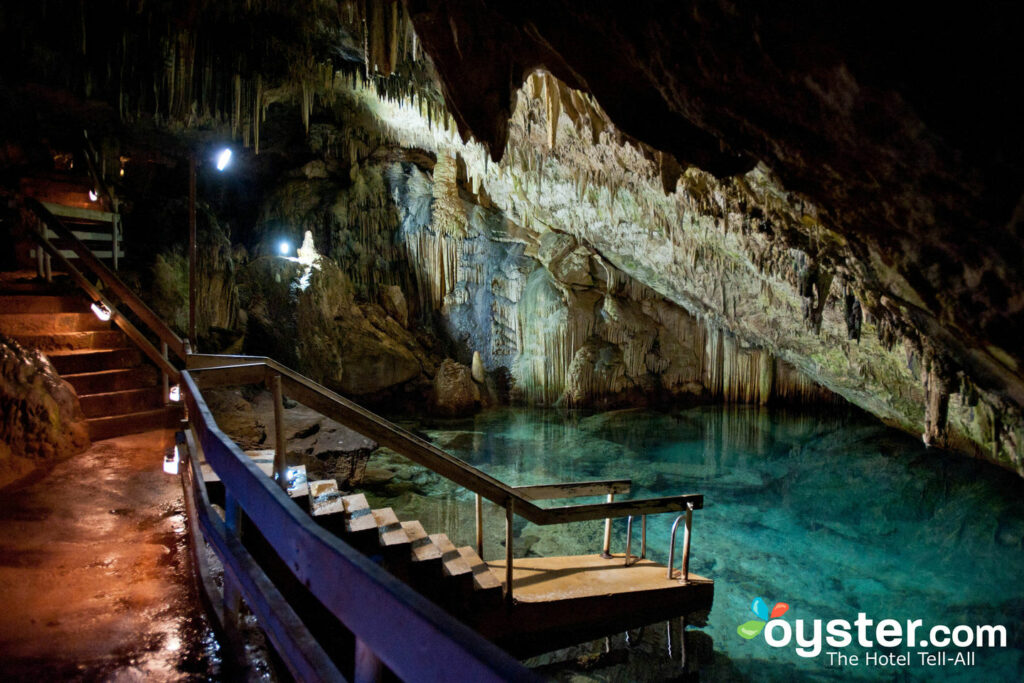 The highlights at this 21-acre resort are the massive subterranean caves found throughout the property. Here, crystal-clear water is surrounded by dark and looming stalactites and stalagmites, and echoes of gently lapping water bounce from rock to rock before falling flat. Though dank and dark inside, the crystalline water below is cool and invigorating. Weekly cave crawls explore the grottos' vast nooks and crannies, and guests are free to swim and snorkel in them on their own.
Low rates and inexpensive dining options make New York New York one of the most reasonable choice for families looking to stay inexpensively on the Strip. It doesn't hurt that is also has a roller coaster, which guests board indoors next to the arcade before being barreled outside at speeds up to 65 mph. For couples looking for a dramatic beginning to their life together, the hotel also offers a roller-coaster wedding.
Related Links: