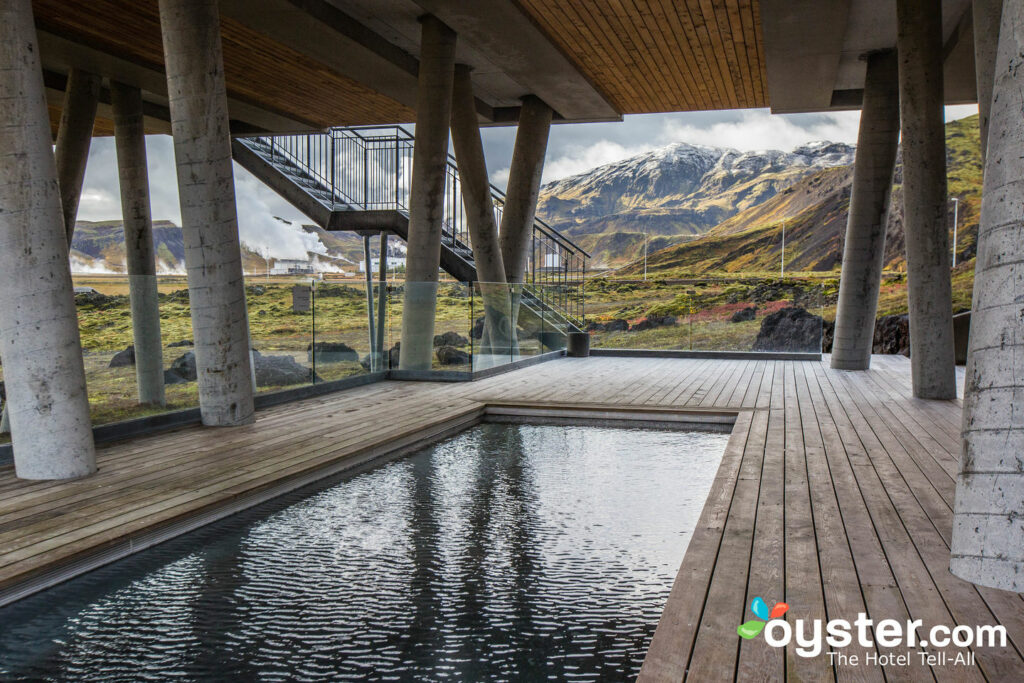 If you're headed to Europe, you're already living the life of a James Bond movie: touring castles, drinking wine from century-old vineyards, maybe taking a gondola for a spin. We say take it up a notch and consider a super-indulgent spa treatment. Sure, you can get a massage back home, but there's nothing like getting a rubdown in the countries that invented the very concept of spas. And we haven't even mentioned the products they use -- Italian olive oil! English rose petals! Hungarian mud! Yes, it's expensive, but the Euro and the pound are down, so our dollars stretch further. Plus most of these treatments are so luxurious, they can qualify as bucket-list items, a very worthy splurge. So bring on the oils, the robes, and the chimes. In our opinion, these spa treatments are the cherry on top of the continental sundae.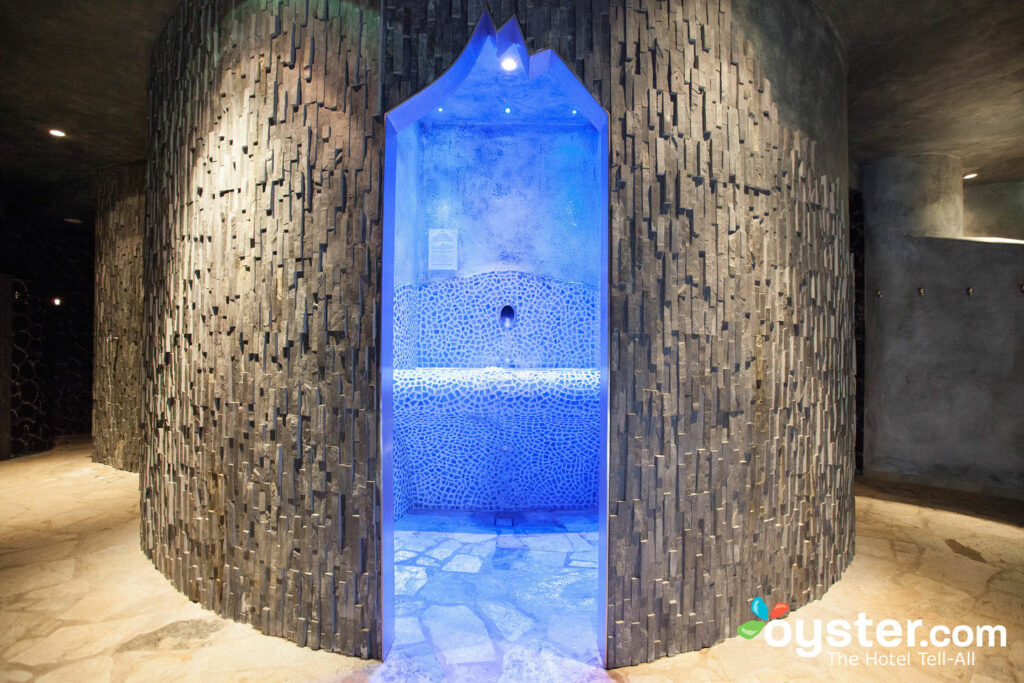 Lefay regularly tops the list of Italian spas, and with good reason. Its "World of Water and Fire" spa complex appropriately sounds like a Game of Thrones book with the grandeur to match. There's grotto-style treatment rooms, saunas, and subterranean dipping pools. The spa complex also includes walking trails and a full gym, but for us the real allure is getting marinated in the local products like olive oil, citrus, lavender, and (of course) vineyard grapes. For traditionalists, treatments such as salt scrubs and foot reflexology are offered. But we're drawn to the more baroque treatments like the "emotional massage" that combines massage techniques with music and storytelling to weave together a treatment that hits all the senses.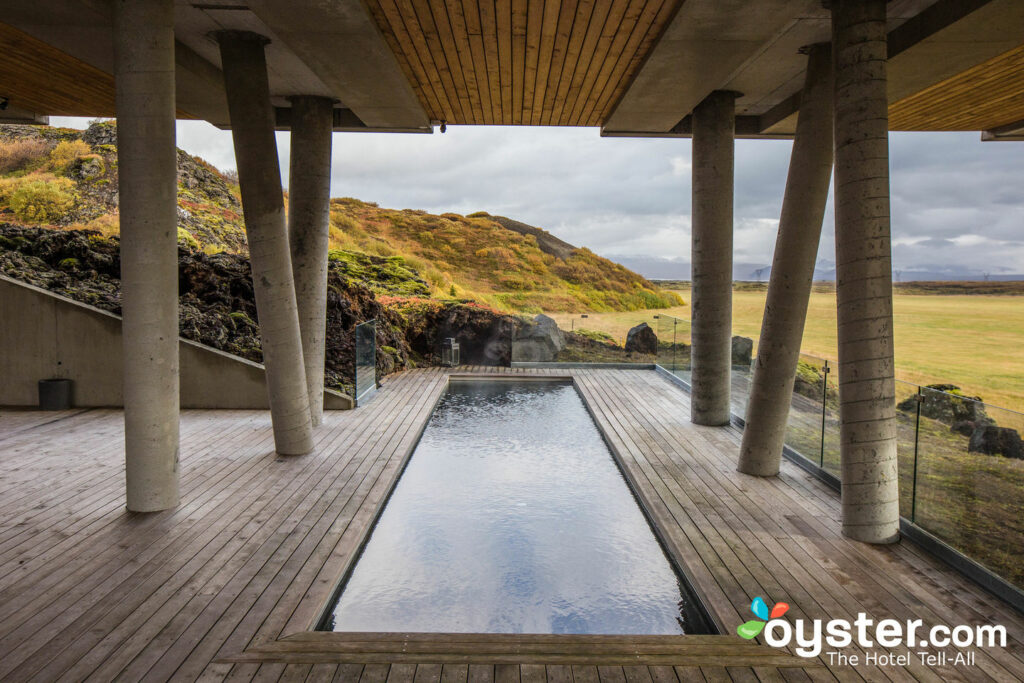 Travelers often compare Iceland's dramatic geology to other planets, so it makes sense that their spa treatments would be equally otherworldly. In the ION's case, the surroundings alone set the mood: The industrial square structure makes the perfect frame for the dramatic countryside making their spa a dreamscape. In terms of treatments, our pick is the aptly named "Healing by Icelandic Nature." Any treatment that includes sipping a mug of herbal tea and being swaddled in a thermal blanket already sounds heavenly, but add a body scrub, facial, body massage, and bookend the whole thing with hot showers, and we've reached nirvana.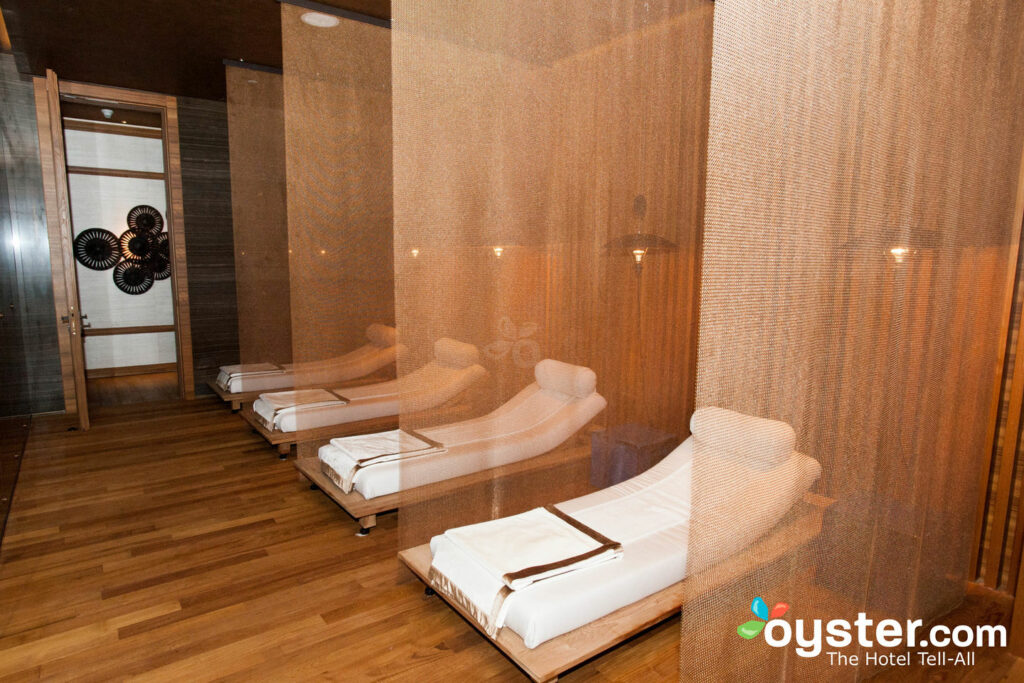 With a foot in Europe and another in Asia, Turkey can claim European status, but some find it debatable. What can't be debated is their stellar spas. This is the country that gave us the hammam after all. And that's simply the starting point at D-Hotel Maris, on the Aegean coastline. Their spa complex includes sauna and steam rooms, a tranquil indoor pool, and multiple relaxation spaces to flop into post-treatment. As for the main event, our pick would be a hot seashells massage (similar to a hot stone massage, but using curved shells to open up locked muscles). That paired with natural essential oils is sure to leave us melting into the massage table.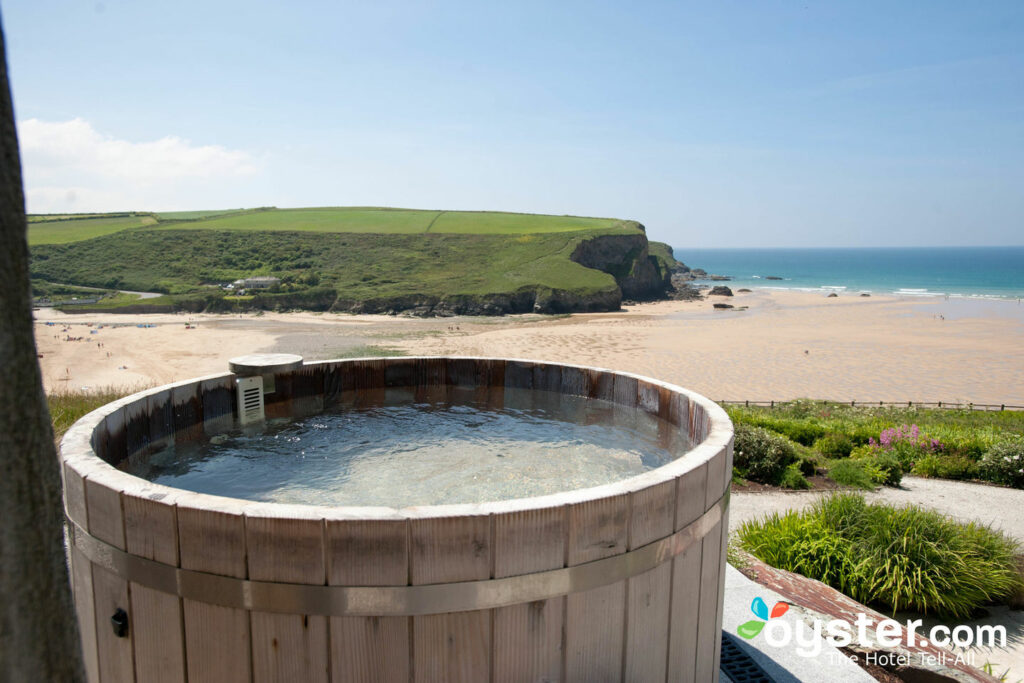 Cornwall might not come to mind when thinking of European spas, but The Scarlet Hotel aims to change all that. And given all it offers for an intimate boutique property, we think it does more than put Cornwall on the map. First there's the suspended hammock pods, the clifftop hot tub, and the outdoor cedar sauna. Then there's the location — pure atmosphere with the crashing Atlantic as a backdrop. And finally there's The Scarlet's eco practices, a lengthy list of policies that give it a gold grading from Green Tourism. Our go-for-broke pick for total indulgence, the "Scarlet Journey" an epic four-hour series of treatments that can include a hamman scrub down, Ayurvedic massage, and guided meditation.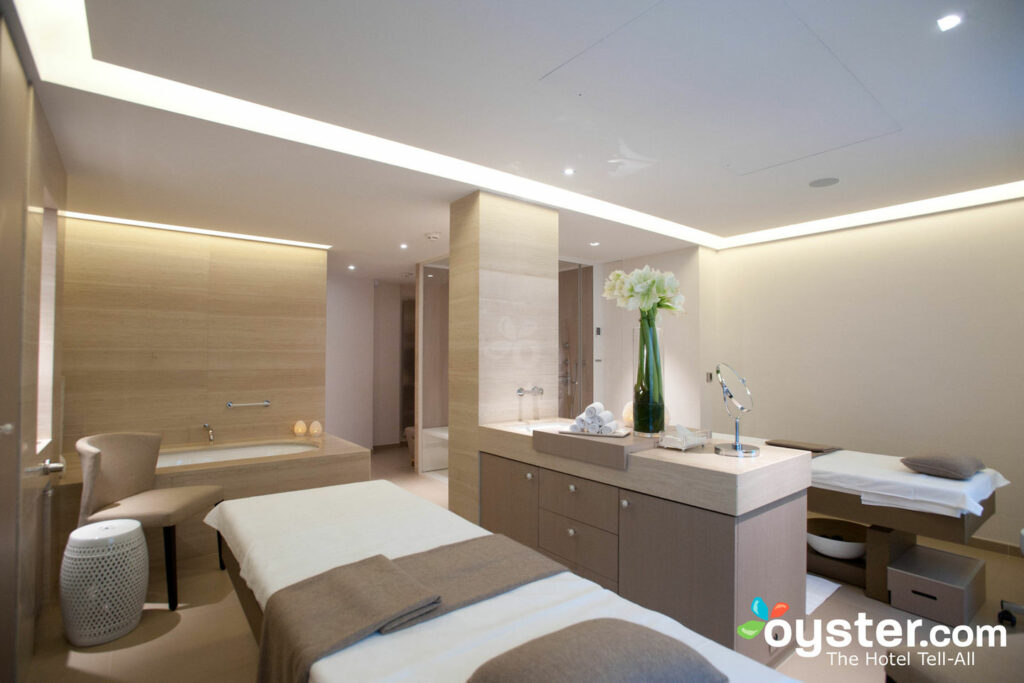 Not everyone wants to take a plane to a train to a boat to finally arrive to a spa on some remote clifftop location separated from all humanity. And there's no need to go through all that when one of the best spas is smack-dab in the center of Paris. Hotel Le Bristol houses its signature La Prairie spa, which is every bit as regal as their 8th arrondissement location. As for treatments, our fantasy pick is the four-hour "Midnight in Paris" package that opens with a private whirlpool session, continues with facials and aromatherapy massages, and closes with Champagne and pastries. Each ground-floor treatment room has its own private terrace where guests can loll with their Champagne or lunch can be served from the hotel's Michelin-starred restaurant. A perfect end to the perfect Parisian treatment.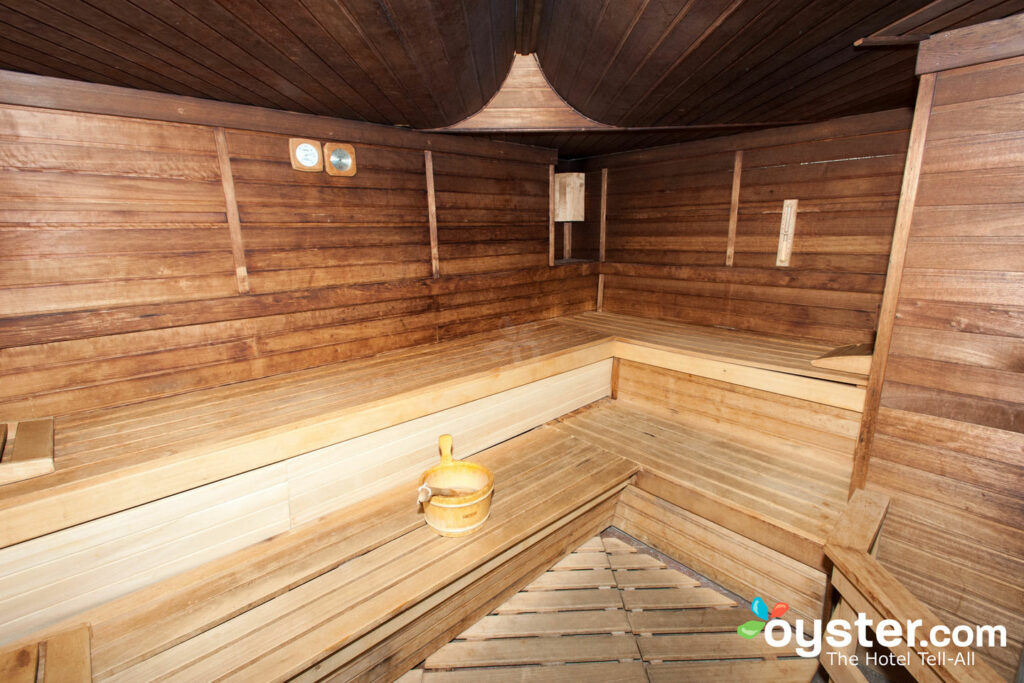 Considering spa culture in Budapest dates back centuries, you know Hungarians do not mess around when it comes to their rejuvenation. Most tourists will hit the Gellert Baths and Spa, a facility dating to the 13th century. While that's an essential experience, we suggest pairing it with a modern-day counterpoint. That's where the Kempinski comes in. The hotel spa's 90-minute Hungarian Holistic treatment is a sampler platter of dry brushing, massage, and a shellacking of mineral-rich mud. After that, blissed-out guests can soak in the jetted pool, steam room, or aromatic and Finnish saunas.
The Swiss do some things incredibly well: chocolate, clocks, fondue, and spas. And the Beau-Rivage Palace could be "exhibit A" in the case to prove that the Swiss know how to spa with the best of 'em. But the Beau-Rivage doesn't limit itself to treatments that are strictly Swiss. Our pick for the most indulgent treatment — the "Bliss for Two" — is a jetsetting couple's dream. It kicks off with a Japanese double bath, followed by a Turkish bath, and ends with a massage in a private garden. Post-treatment, couples can float around in the facilities' two pools. If you're planning a honeymoon, this could just bump Switzerland to the top of the list. (The chocolate doesn't hurt either.)
Lime Wood's spa is left of center, and that's just the way they like it. This intimate boutique hotel and spa is the antithesis of the big, bombastic, multi-story spa complex. Rather this petite spot, set in a national park by the southern coast of England, offers treatments that highlight the natural surroundings. Local ingredients are used like organic hand-harvested seaweed and English rose in treatments such as Ayurvedic massages and "bespoke facials." But our pick is the "Mud House" where guests slather themselves in detoxifying mud and soak in steam or heat to set it. This can be a peaceful solo treatment, but it seems even more indulgent as part of a couple's treatment for those on a romantic getaway.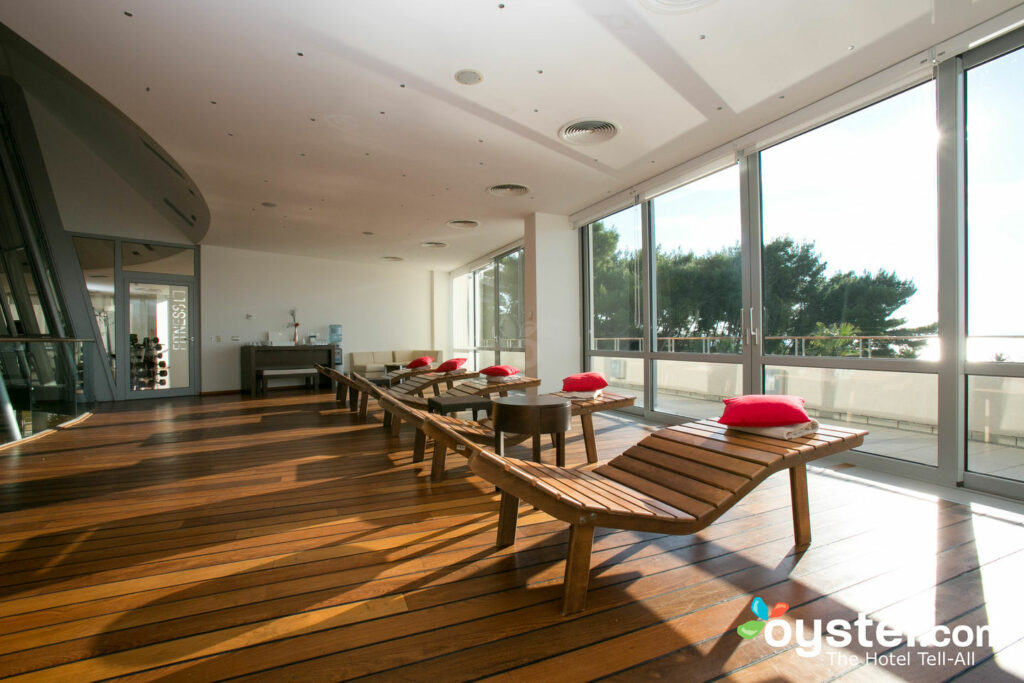 If you're late to the Croatian party, let us get you up to speed. This little country has everything going for it: gorgeous beaches, a UNESCO-ranked harbor, incredibly affordable hotel rates compared to its Western Europe neighbors — and the Starwood-owned Le Meridien Lav Split, which houses one of the most astounding spas. Just consider their signature treatment, a four-handed massage that, in the words of the spa menu, "allows guests to experience life as a Roman Emperor." And then you can continue the theme by soaking in the spa's three Roman baths, an infinity pool, a whirlpool, and plunge pool. We're pretty sure Caesar never had it so good.
Related Links:
All products are independently selected by our writers and editors. If you buy something through our links, Oyster may earn an affiliate commission.