We're taught as children not to judge a book by its cover, but does that principle apply to hotels? After all, when it comes to a spot that you've likely spent a good amount of money on, the first impression can make a big difference -- and can be a pretty accurate indicator of what your stay will be like. An artsy boutique may choose to paint the exterior a playful color, while stunning stone architecture often means you're about to enter a historic (and stately) property. On the flip side, if a hotel's building is dilapidated and grounds are unkempt, we may be worried about what we'll find inside. So if we were to judge a hotel by its outer appearance, these 10 hotel facades are the best of the best. (And bonus, their insides are pretty great also.)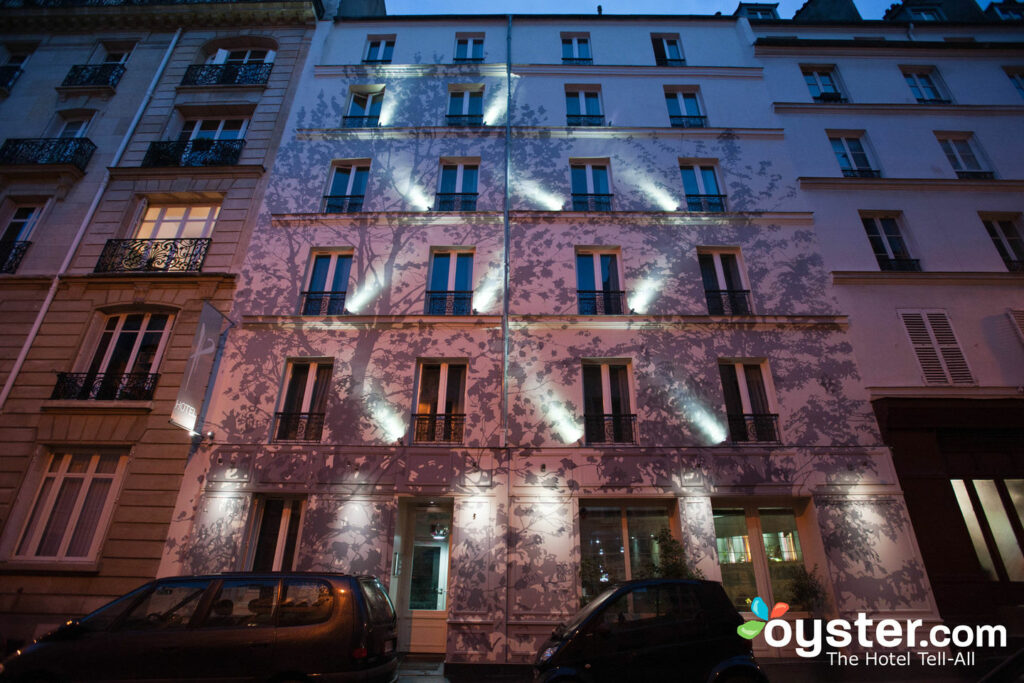 Located on the Left Bank and just a hop, skip, and a jump to Luxembourg Gardens, this boutique hotel has 16 artsy rooms that feature distinct themes — like the "Musique" room, which has a hand-painted musical mural on the wall. Much like the interior, the exterior sports a mural of a tree; its design stands out amongst the neighboring buildings both during the day and at night, thanks to colored lights.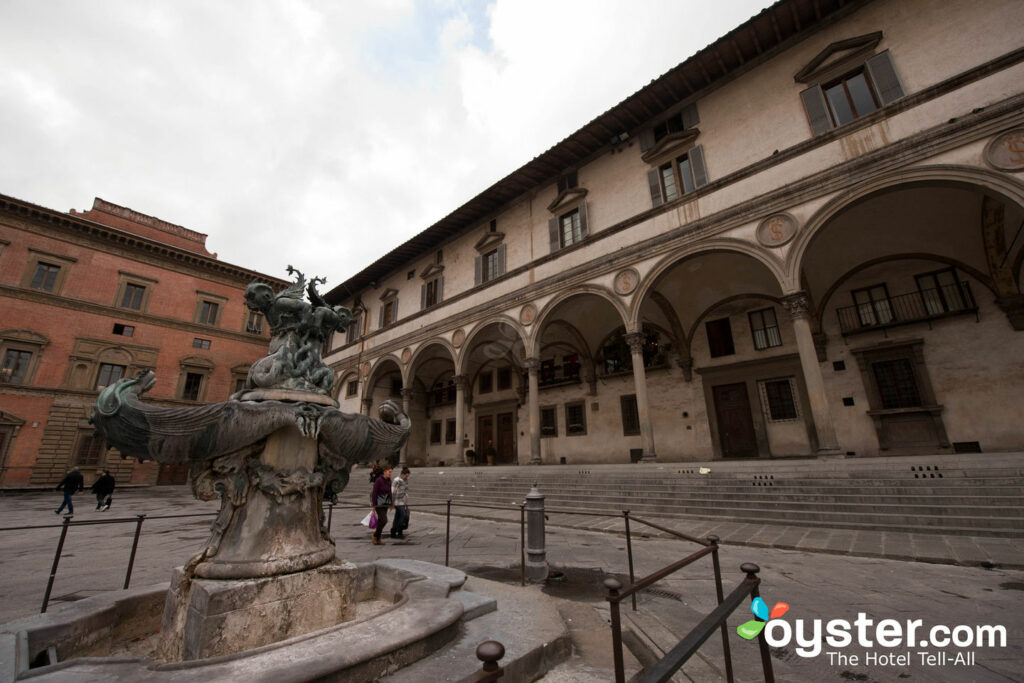 This 16th-century property features a distinguished facade — and an impressive history to match. Together with the famed Ospedale degli Innocenti building, it forms one of Florence's most stunning Renaissance-era architectural complexes. Beautiful arches and columns make for an impressive exterior and the feeling of grandeur continues inside, with wood-beamed ceilings and parquet floors. Rooms aren't quite as luxurious, but they do feature antique furnishings, flat-screen TVs, and air-conditioning.
The 126-room Hotel Alhambra Palace merits the adjective "grand" — the impressive building is more than a century old and housed a hospital during the Spanish Civil War. A hotel since 1942, this property is a short quarter-mile away from the Alhambra (the palace and fortress complex dating back to the 11th century) up a steep hill. Earthy orange tones and wood are featured both in the interior and exterior, evoking a natural elegance. The lobby has keyhole archways and geometric textiles based on Moorish patterns. Guests come for the charm of the place, not the modernity; while rooms have been updated, they aren't particularly stylish — although the bathroom tile work is lovely.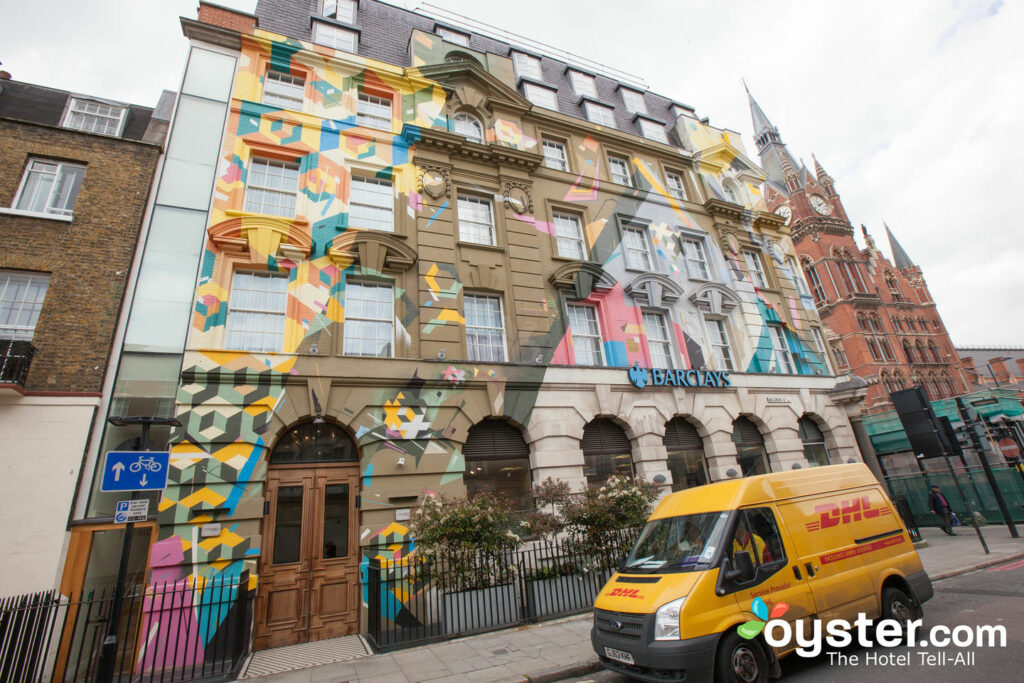 If it's youthful, up-to-the-minute style you're after — think modern prints and neon plastic chairs paired with polished wood — the Megaro Hotel could be just the ticket. Bordering on self-consciously hip, this boutique hotel puts a major emphasis on style, whilst still providing homey touches in the guest rooms. The eye-catching "Marmite" graffiti mural was painted on the hotel's facade in 2012 by four members of street art collective Agents of Change.
This 13th-century castle has an impressive degree of preserved medieval character, and offers a romantic and fun setting for a true getaway. The exterior structure has been preserved, as have a considerable number of the original intramural features, including inlaid stone relief, interior wooden staircases, and bits of ceiling frescoes. As expected with a castle, there's even a knight in shining armor. Some rooms, as well as the terrace, grounds, and outdoor pool, offer spectacular views of the Umbrian countryside.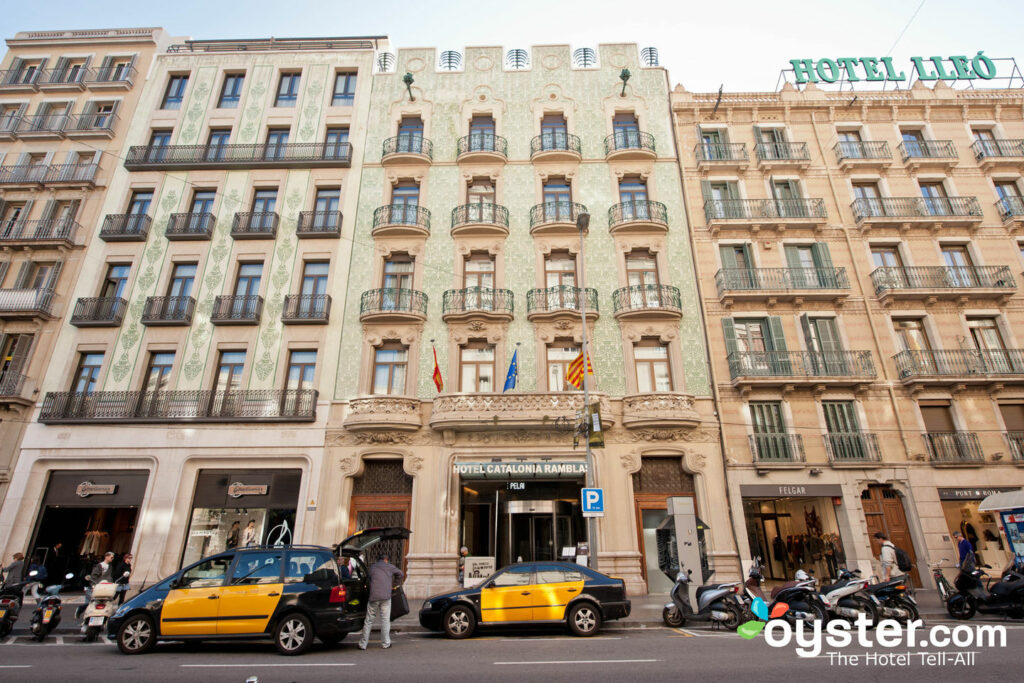 Housed in the former headquarters of a renowned local newspaper, the Catalonia Ramblas features an unusual facade with a leaf motif that dates back to 1903. Inside, the decor is modern and minimalist, but lacks the historic charm of the hotel's exterior. Suites are spacious and some even have terraces with tiny splash pools. Standard rooms, however, feel a bit cramped. This is one hotel where the interior doesn't live up to the beauty of the exterior; take a stroll in front of the building but maybe skip booking a room.
At the Midtown corner of 54th Street and 6th Avenue (and across the street from the Museum of Modern Art) sits this historic landmark, built in the 1920s, by media-magnate William Randolph Hearst. Hence the fitting name Randolph's for the hotel's bar and lounge, adjacent to the lobby, which is still popular among businessmen and women. The former guest list could fill an entire book with such names as Cary Grant (he lived here for 12 years), Audrey Hepburn, and Elvis Presley, to name a few. The 426 rooms are updated with modern amenities and elegant decor that mirrors the stunning exterior.
One of the major architectural monuments of the city of Leon, the 426-room Parador Hostal San Marcos de Leon is an elegant hotel with beautiful (and extensive) grounds. The exterior façade is an important example of Spanish Renaissance architecture; the lobby is replete with oil paintings, carved stone, and heavy wood doors. The Parador chain hotels are typically luxury hotels located in former castles or monasteries; this Parador is a former hospital that treated pilgrims along St. James' Way. A splendidly renovated building, it is still a stopping point for pilgrims and tourists. Rooms are spacious with historic touches like four-poster beds and interesting preserved architecture. The lobby is striking and the fascinating architecture continues in the hotel's bars and restaurants.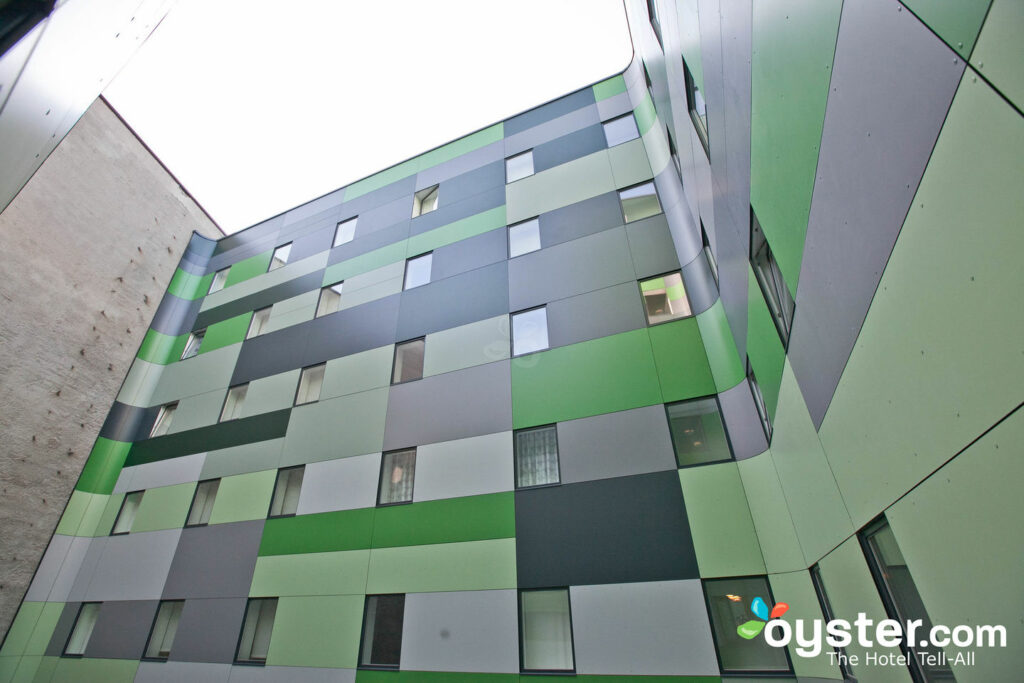 Hotel Gat Point Charlie — from the Gatrooms hotel group, which has five hotels in Europe — is conveniently located near Checkpoint Charlie. The facade of the building makes a strong statement with a collage of grays and greens (it's a "love it or hate it" kinda thing). The streamlined design continues in the interior, with 140 clean and modern rooms. Crisp white bedding is accented with graphic prints and bold color splashes. Custom modular furniture gives the rooms a space-age feel and suites feel more like urban apartments than hotel rooms.
As you approach the three-pearl Best Western Grand Hotel Royal, it's easy to forget this is a chain property, and it's hard not to be impressed by the beautiful grandeur of the 1900s Art-Nouveau structure. Look through a set of wrought-iron gates guarded by twin lion statues and find the imposing and elegant facade of the Grand Hotel Royal, an iconic Viareggio seafront landmark that was once a private mansion. The lobby is done up in a similar vein, with elegant antique furnishings, tasseled drapery, and crystal chandeliers. Additionally, a central marble staircase with ornately carved balustrades is particularly impressive.
All products are independently selected by our writers and editors. If you buy something through our links, Oyster may earn an affiliate commission.