Sure, Labor Day has come to be synonymous with the beach and end-of-summer parties, but it's actually a holiday with more industrious beginnings. In 1882, the first Labor Day was held in New York City to create a holiday for workers, thanks to the efforts of the Central Labor Union; the group wanted a day to allow the public to appreciate and acknowledge the work of the trade and labor organizations. Made a federal holiday in 1894, Labor Day has become more and more celebratory throughout its 120 years and often features parades, music, food, and all-around festivities. Many of the biggest parades occur in smaller cities throughout the country, so if you're still looking for something to do before we say farewell to summer, consider a trip to these locales! These eight parades are sure to make for an afternoon of family-friendly fun!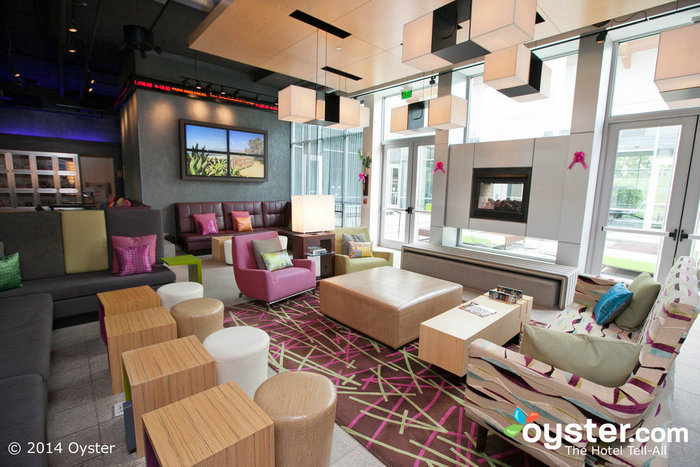 Charlotte may be a bustling city these days, but it still retains its southern charm. Freedom Park, the Rosedale Plantation, and one of the country's best symphony and operas can all be found in this lovely North Carolina destination. The historic city will be celebrating the three-day weekend by hosting a Labor Day Parade with the theme "An old-fashioned parade, union-made!" Next Monday, the parade will begin at 11:00 a.m. at the Hal Marshall Center. Expect to see local union floats, beauty queens, and political candidates.
Stay: Charlotte Marriott City Center
The Charlotte Marriott City Center hotel is a quick 13-minute walk to the parade starting point. The hotel boasts spacious rooms, the acclaimed Savannah Red Restaurant, and a cool cigar bar.
Since it was home to the first ever Labor Day in 1882, it's only fitting that New York City continues the long-standing tradition with a full-out bash. So as to not interfere with laborers actually relaxing on their Monday off, the parade will be happening the following weekend on Saturday, September 6 at 10:00 a.m. Organized by the NYC Central Labor Council, the parade will begin at Fifth Avenue and 44th Street and continue up to 64th Street.
Stay: The Gotham Hotel
To be right by the action, stay at aptly named Gotham Hotel; the Midtown East hotel is just off the parade route and has two terraces with fantastic city views, in addition to modern rooms that have their own private balconies.
Boerne, TX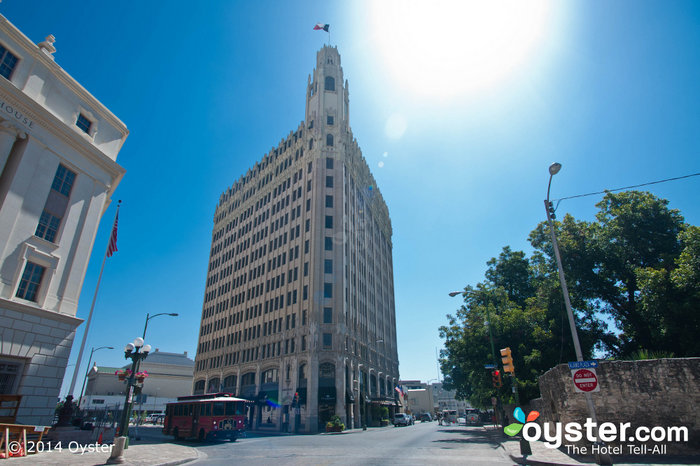 The Texas Hill Country city of Boerne has a typical old-town vibe. The German-settled city has a limestone courthouse that was built in 1849 and a creek running through the downtown area. Since Boerne is just 30 minutes outside of San Antonio, it's easy to take a day trip to the quaint town, which will be having its annual Kendall County Fair over Labor Day weekend. The fair first began in 1905 and includes a parade, marching band, and children's activities.
Stay: Emily Morgan Hotel
For a chance to see both Boerne and San Antonio, the historic Emily Morgan Hotel in downtown San Antonio, across from the Alamo, is a nice option. The boutique hotel is within walking distance to the River Walk and has a heated outdoor pool.
Gaithersburg, MD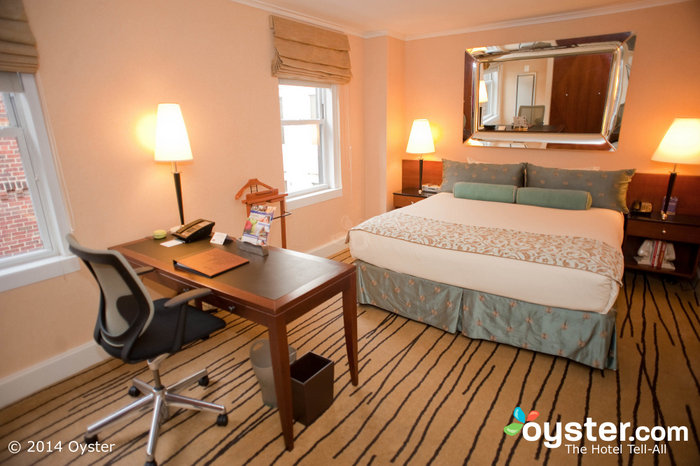 A suburb of Washington D.C., Gaithersburg was unofficially founded in 1765 as an agricultural settlement. Officially earning its current name in 1878, the city has grown to become an urban area housing the headquarters of the National Institute of Standards and Technology. This year marks its 76th annual Labor Day Parade, a popular celebration filled with antique cars, dance groups, and horses; the parade will start on Labor Day Monday at 1:00 p.m. in Old Towne Gaithersburg.
Stay: The Hotel George
At just a 35-minute drive from Gaithersburg, The Hotel George is a solid boutique option in Washington D.C for travelers wanting to also explore the nation's capital. The hip hotel features a wine reception, spacious bathrooms, and the popular Bistro Bis restaurant.
Zion, IL
The Jubilee Days Festival Parade in Zion, Illinois has earned the title of Illinois' largest Labor Day parade. The town has a population around 25,000 and will be holding its 66th annual Jubilee Days Festival this Labor Day. Over 100 units participate in the parade; there's also a queen's pageant, fireworks, and other family-geared activities. The festivities begin at 1:00 p.m. near Shiloh Park Circle.
Stay: River Hotel
While Zion's parade will be loads of fun, visitors may consider staying in Chicago instead, which is an hour's drive from the small town and has loads of sights and activities. A good value, River Hotel has scenic river views from many of the guest rooms and an Italian restaurant on-site.
Marlborough, MA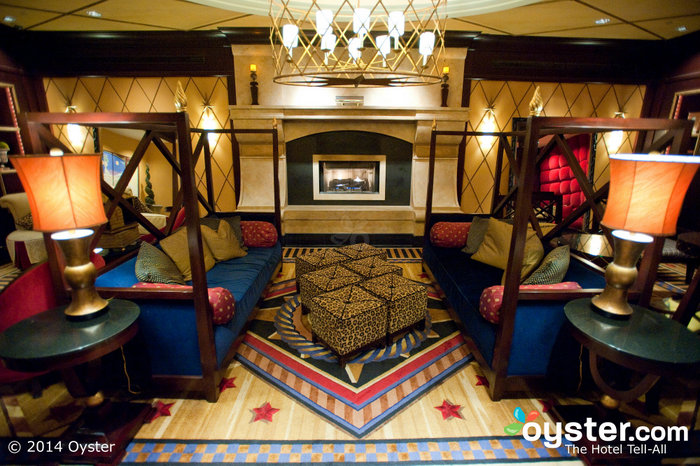 Just half an hour outside of Boston is Marlborough, which was declared a town in 1660. Now a city with a prosperous high technology industry, the city plays host to the largest Labor Day Parade in New England. A tradition started in 1952, the 1.8-mile parade will begin at noon on Labor Day Monday. Parade-watchers can enjoy the over 150 bands, floats, and various entertainment occurring throughout the day.
Stay: Hotel Marlowe
Boston's playful, family-friendly Hotel Marlowe is a 45-minute drive from Marlborough. The hotel boasts a "discovery" theme which includes compasses and globes throughout the property.
Windsor, CO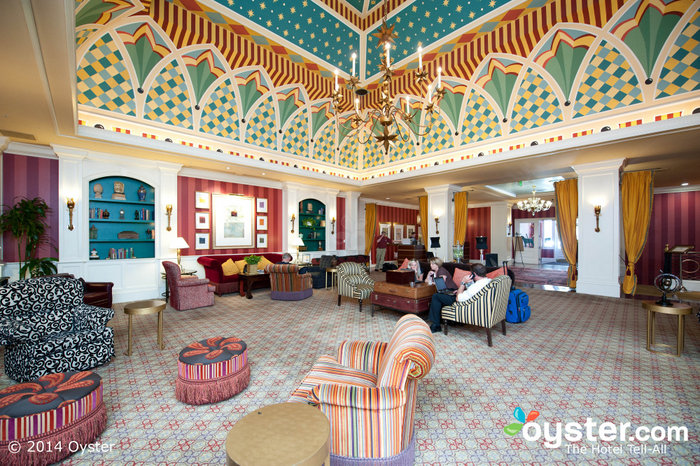 Approximately 59 miles north of Denver is the town of Windsor, which boasts a population around 20,000. As part of the Windsor Harvest Festival, the Colorado town will be having a Labor Day parade a week from today at 9:00 a.m, but the weekend's festivities kick off on Saturday with the theme "Harvesting Windsor's Dreams: Past, Present, Future." Arts and crafts, barbecue, and all-around jubilee will make for a fun Labor Day weekend with many, many activities to keep the whole family busy.
Stay: Hotel Monaco Denver – A Kimpton Hotel
For travelers with a car, we recommend staying about an hour south of the festivities at the Hotel Monaco Denver- A Kimpton Hotel. The upscale boutique hotel has quirky decor and stylish rooms, and is ideally situated in downtown Denver.
If you want to travel outside the USA but still want to participate in Labor Day activities, head to Toronto. The city has ample museums, excellent shopping, and beautifully historic buildings — and yes, it celebrates (its own version of and, in fact, the original) Labor Day. Canada has also been celebrating its own union marches, which were part of the inspiration behind America's first parade since 1872. Thousands will gather on the morning of Labor Day to take in the parade, which begins at 9:30 a.m. near Queen and University.
Stay: The Ritz-Carlton, Toronto
The Ritz-Carlton sits just 10 minutes by foot from the parade; in addition to the prime location, the rooms are spacious with high-tech amenities, the spa is top-notch and there's an indoor pool.
To learn more about Lara Grant, visit her on Google+
RELATED LINKS:
All products are independently selected by our writers and editors. If you buy something through our links, Oyster may earn an affiliate commission.