Next to noshing on local goodies, shopping for exotic souvenirs tops many travelers' lists of must-do activities. Luckily, there's no shortage of markets, boutiques, and roadside vendors around the world hawking clothing, art, liquor, jewelry, and other authentic knick-knacks. And while some are certainly tourist-trap tchotchkes, others are iconic goods that are worth snatching up. In fact, the latter are often items crafted by locals with hundreds of years of experience between them. So whether you're looking to shower your friends and family with tokens from your adventure or simply want treat yourself to something you'll treasure for years, here are some local goods you have to bring home from these eight countries.
From hand-painted folk art to reposado tequila, Mexico is famous for all kinds of items. But perhaps the destination's most charming souvenirs are its hand-woven Mayan hammocks from the Yucatan Peninsula. Not only do they economically benefit the rural Mayan families who make them, they commonly serve as sofas and beds in local homes.
Traditionally, Mayan women and children use a loom to tightly weave the cotton or nylon hammocks before dyeing them an array of colors. There are plenty of shops in Cancun and Playa del Carmen where you can pick them up, but we recommend going straight to the source — the main market in Merida, the Mayan capital of the Yucatan. For a slightly off-beat experience, there's a local prison outside of the town of Valladolid, where industrious inmates also sell the products for under 200 pesos.
Our Hotel Pick: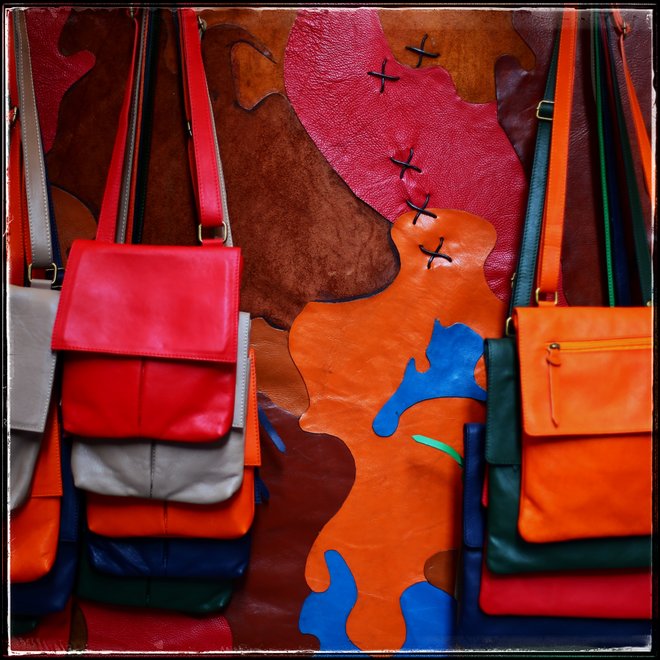 Salvatore Ferragamo and Guccio Gucci are Italian names that have become synonymous with luxury leather. Craftspeople around the country have plied their trade for centuries, creating the softest, supplest leather in the world. Milan, of course, is the fashion capital of Italy. The array of ultra-chic boutiques on the city's popular Corso Vittorio Emanuele II thoroughfare can make a shopping spree tempting, but you don't have to splurge at high-end stores to find the good stuff.
Head to Milan's East Market, where you'll score vintage bags and shoes for staggering discounts. Or, make your way to Tuscany. Thirty minutes outside of Florence, outlet centers like The Mall dole out name-brand items up to 75 percent off. For a more immersive shopping experience, check out Florence's Scuola del Cuoio. Located outside the monastery of Santa Croce, the school offers custom embossed goods from artisans who are learning the age-old trade.
Our Hotel Pick: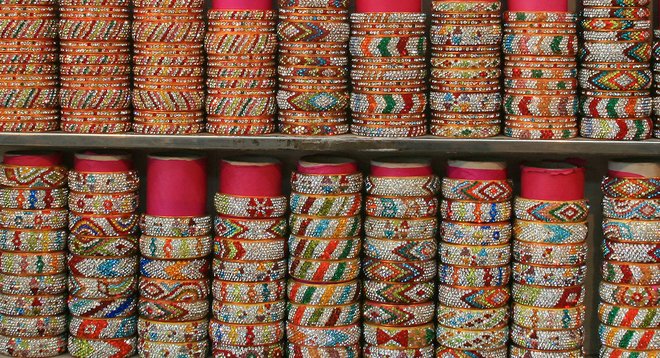 India loves its glittering jewels. In fact, one of the world's most famous diamonds, Koh-i-Noor, was mined in Andhra Pradesh and passed down to Britain's Queen Victoria. For lavish weddings and festivals, Indians deck themselves out in shiny glass and gold bangles. Treat yourself to a set from the iconic Laad Bazaar in Hyderabad.
Delhi, which boasts dozens of markets and shops, is also a shopper's paradise. Chandni Chowk, where you can find affordable textiles and antique jewelry, is one of the oldest wholesale markets in the country. And Dilli Haat, another great bazaar, is set up like traditional village with amazing trinkets.
Our Hotel Pick: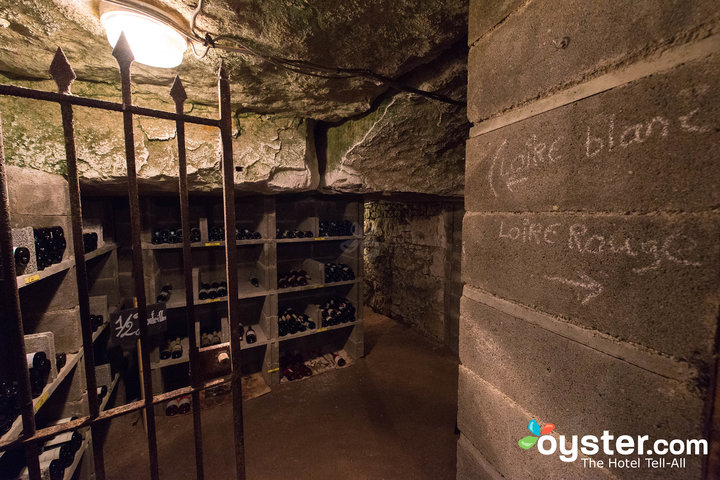 Sure, figuring out how to carefully tuck bottles of Burgundy into your suitcase is tough, but returning home from France with some local vino is worth the challenge. And don't think you have to drop thousands on a vintage bottle of Château Lafitte, either. High-quality blends can be found in average Parisian supermarkets, like Monoprix, for about five to 10 euros. If you can swing it, head to a big country estate in one of France's wine-producing regions. Tour the 18th-century cellars at Château de Pommard in Burgundy or check out boutique wine merchants like Nicolas or Le Repaire de Bacchus. There, you'll find knowledgeable employees who can help you tell your Alsace from your Loire Valley. Just be sure to look for the letters AOC (or appellation d'origine contrôlée) on the bottle to ensure you're getting an authentic variety.
Our Hotel Pick: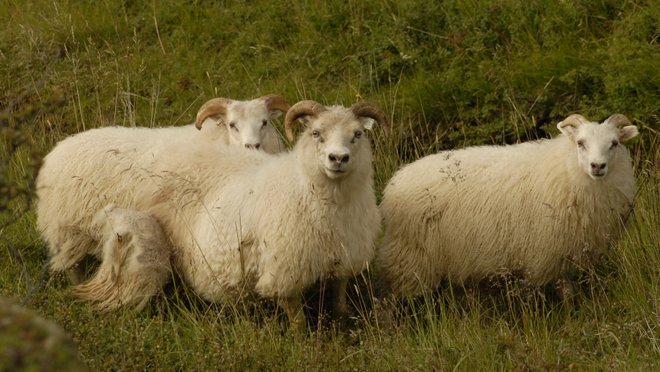 Iceland may not be the world's biggest wool producer, but its sheep create some of the most distinctive clothing. Since the 9th century, Icelandic wool has been renowned for its ability to keep folks warm and dry — a must in the harsh Nordic climate. Wool has been a big booster for the Icelandic economy and the iconic Lopapeysa sweater is still ubiquitous there. These days, entrepreneurs are also turning local wool into fashion-forward handbags and skirts. Snag them at the boutiques on Laugavegur and Skolavordustigur, located in the heart of Reykjavik. Try on modern pieces by designer Guðrún Kristín Sveinbjörnsdóttir at GuST, or if you're heading out to hike the glaciers, stock up on performance fleece at Cintamani.
Our Hotel Pick: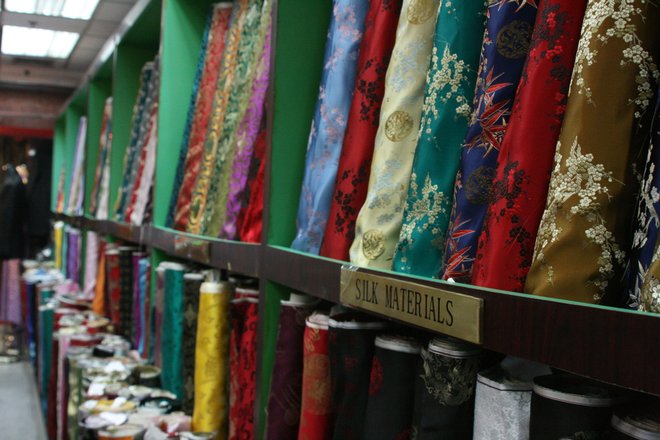 According to legend, the rearing of silkworms began in China back in 3000 B.C. thanks to Hsi-Ling-Shih, the wife of the mythical Yellow Emperor. Since then, intrepid traders have crossed mountains and oceans to get their hands on it. And just because you can hop on a plane these days, doesn't mean the products are any less covetable. If you're in Beijing, head to the main Silk Market near the China World Trade Center. Here, more than 1,700 merchants sell embroidered fashions at all price points.
For the best bargains, make your way to the city of Suzhou, which is known as China's silk capital. It's home to about 27 factories — some of which, like the 90-year-old No. 1 Silk Mill, are open for tours and feature showrooms and live models. One of the most popular products to purchase are silk comforters, which offer warmth without the bulk, as well as delicate scarves and lotions that use silkworm threads.
Our Hotel Pick: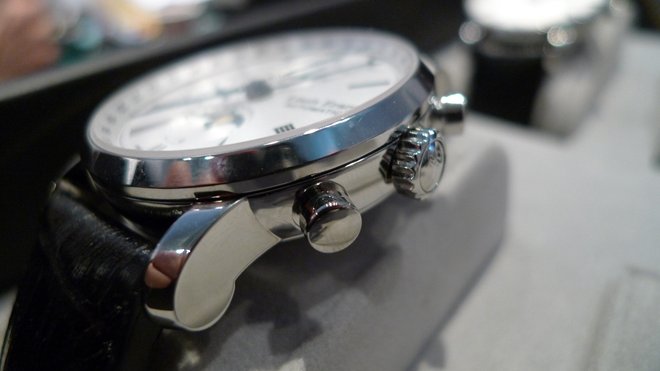 With advancements like the Apple Watch, it's hard to believe people still shell out for old-fashioned Swiss timepieces. Swiss watchmaking got its start in the 16th century when French Huguenots fled persecution and hired local farmers to create "movements," which were valued for their intricate details (think gears that showcased the date and moon phase).
When in Switzerland, you can spend thousands on a gemstone-laden Rolex to pass down for generations or buy an approximately 200-euro quartz watch from brands like Girard-Perregaux, Frederique Constant, Victorinox, Omega, and Tag Heuer. If you're in Zurich, head to the Bahnhofstrasse for all the name-brand flagships as well as chain retailers like Bucherer and Christ. The annual Baselworld also displays the most covetable watches from hundreds of manufacturers.
Our Hotel Pick: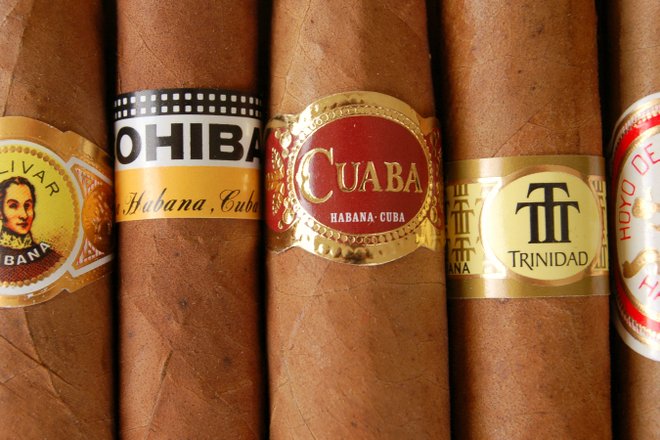 Sipping daiquiris, salsa dancing, and smoking a Cohiba cigar at an outdoor cafe are some of the most quintessential experiences you can have in Cuba. For years, the trade embargo between Cuba and the U.S. made the rich flavor of an authentic Habano rare to find. But now that the U.S. permits people to bring back $100 worth of cigars, it's time to jet down and stock up.
Finding authentic Habanos that are packed with Cuban-grown tobacco is easy, since the cigar industry is government-regulated. Brands like Montecristo and Cohiba (originally Fidel Castro's private label) are sold out of La Casa del Habano shops, which are located throughout Havana and other major towns. These also include stores in factories, like the legendary Partagas in Havana. Partagas, which opened in 1854, gives travelers a glimpse at workers rolling cigars by hand — a technique they've used for hundreds of years.
Our Hotel Pick:
Related Stories:
All products are independently selected by our writers and editors. If you buy something through our links, Oyster may earn an affiliate commission.