These days, it seems like the work-life divide is becoming increasingly blurred. Leaving the office for a vacation no longer means leaving work, and as such, the need for an escape from the hyper-connected balancing act of day-to-day life has helped the popularity of off-the-grid trips soar. Mexico, for example, has plenty of party hot spots, but it also offers serene natural surroundings, making it an ideal vacation destination for those who struggle to tune out their email inbox and social media chatter. Don't believe us? Just check out these Mexico resorts, where going tech-free isn't so much a choice as it is a rule.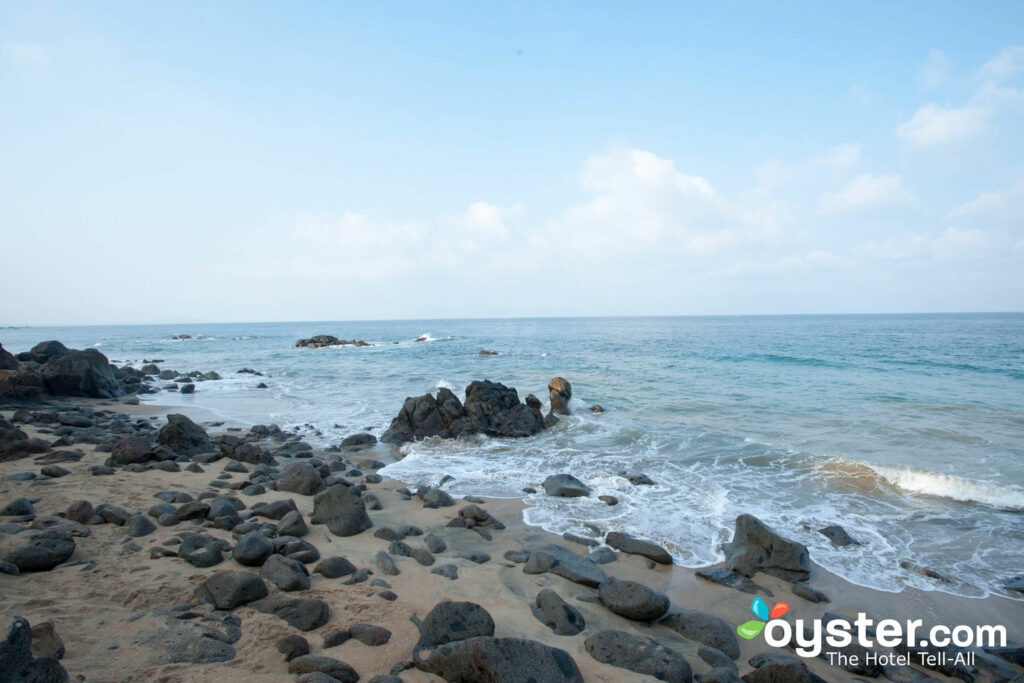 Located just outside Sayulita, this luxurious yoga retreat is focused on helping people forget the outside world. There is no electricity anywhere on the resort aside from the restaurant and yoga studio, making it easy to remain tech-free throughout your stay. Even the cell service is patchy at best. However, the hotel does provide flashlights for walking around at night, as well as oil lamps and candles in the rooms, creating a romantic, out-in-the-wild atmosphere. Situated on a hillside with lush jungle views, Haramara Retreat Hotel is all about reconnecting with yourself and what's immediately around you. The property welcomes folks who want to practice yoga and meditation in a serene environment as well as guests looking to spend some relaxing days in touch with nature, snoozing on the beach, and eating healthy.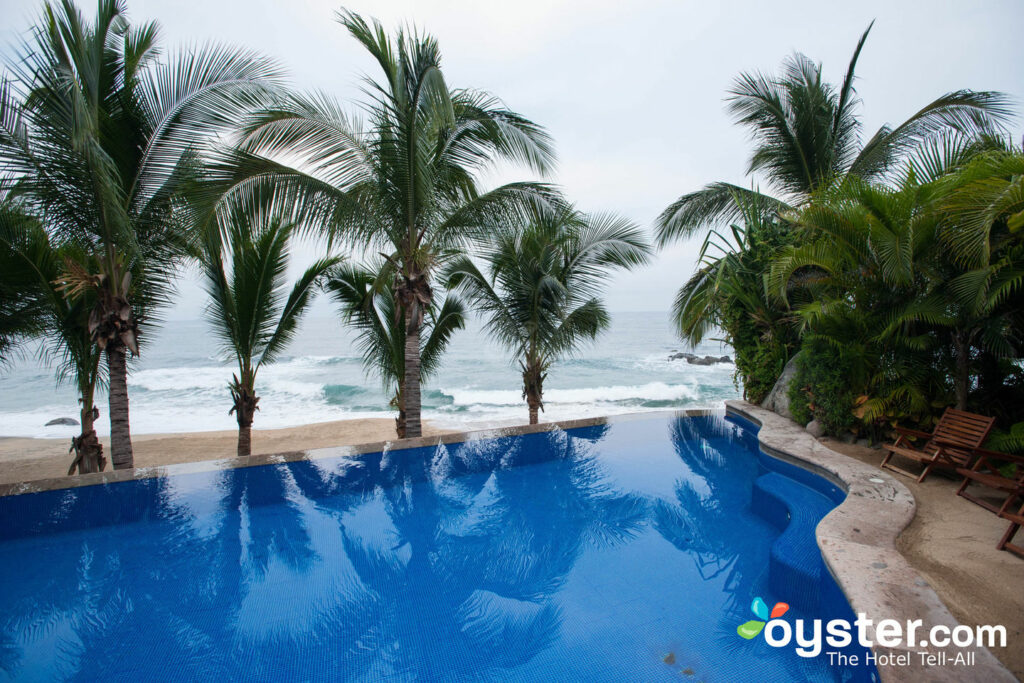 Phones before bed, screen time during dinner, email catch-up on weekends — tech has a knack for distracting people from one another. Tucked away in a beachfront spot in the jungle outside Sayulita, the romantic and secluded Playa Escondida is ideal for couples looking to ditch the distractions and focus on each other. Open rooms and rustic decor keep things simple, while a chlorine-free infinity pool with ocean views offers a touch of luxury. Best of all, the adult-orientated hotel has limited cell phone access, limited internet access confined to common areas, and no in-room TVs.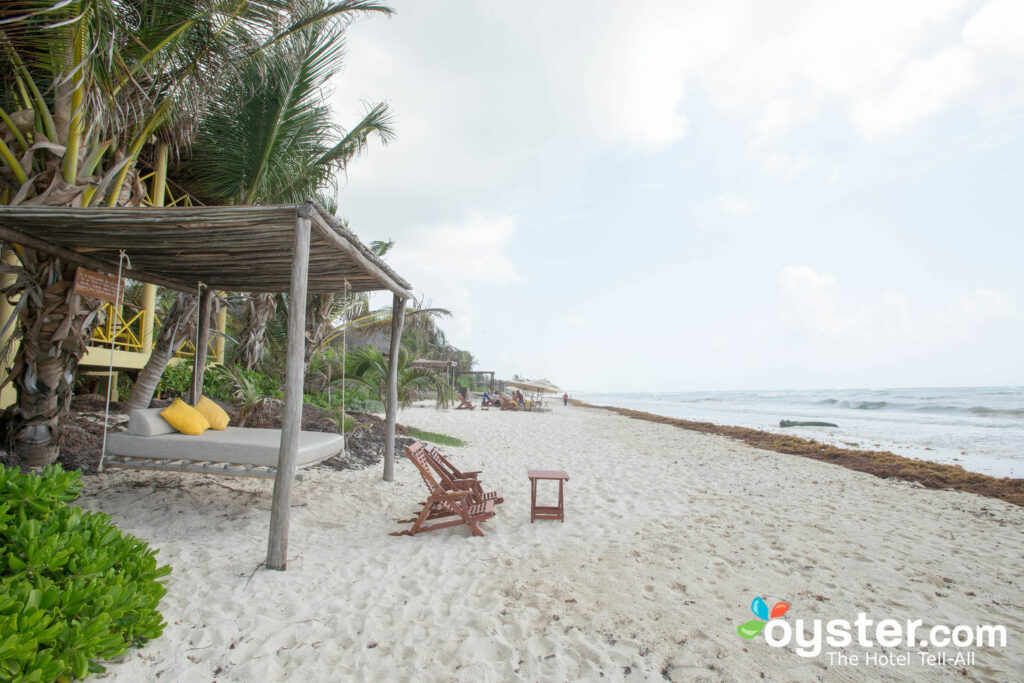 While Nueva Vida de Ramiro does have basic Wi-Fi throughout the property, its natural environment and eco-friendly credentials should be enough to nullify the appeal of any tech you've brought along. It has installed solar panels that allow the hotel to run almost exclusively on solar power (a generator is used only to recharge at night and on cloudy days). Most rooms only have fans, and though electricity is available 24 hours a day, air-conditioning, for the rooms that have it, can only be used late evening through early morning. Bike rentals and a lending library provide off-line fun, but best of all is the seasonal on-site turtle conservation program. Nueva Vida de Ramiro monitors the sea turtles that come to lay eggs on the beach and guests can witness the action from two fenced-in observation areas.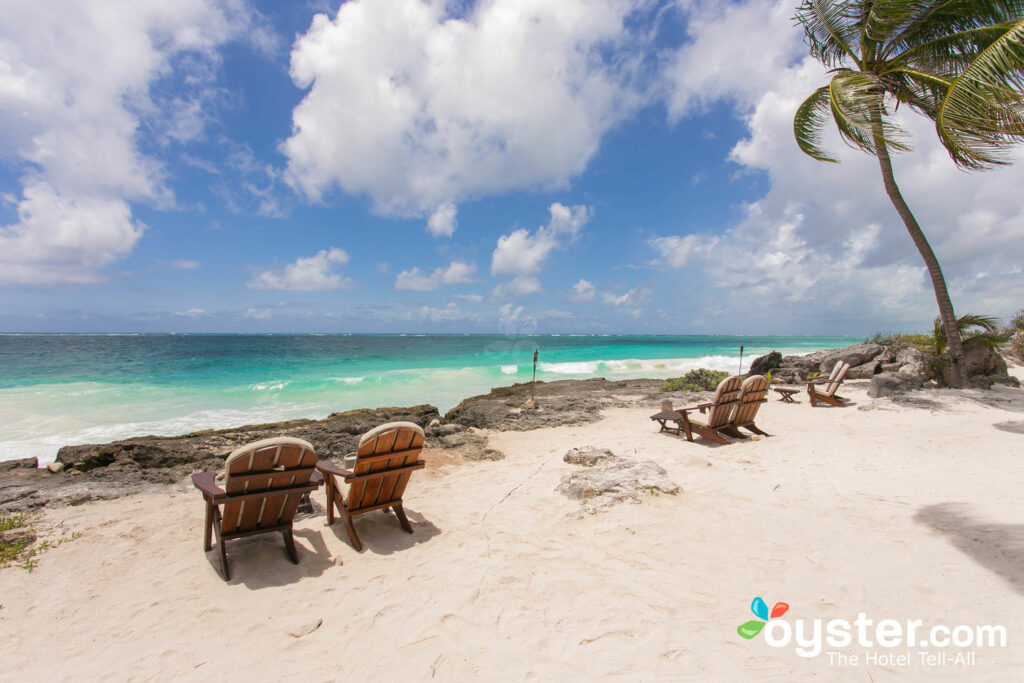 For those looking to escape it all and unplug, the Diamante K, a boutique hotel right on Tulum's stunning white-sand shore, is hard to beat. Of the 29 cabins that make up the retreat, only the Deluxe Suite has Wi-Fi access. Rooms also lack TVs and air-conditioning, but do come equipped with ceiling fans and mosquito netting. That being said, the gorgeous, palm-lined beach will probably tempt folks away from their quarters, while simultaneously soothing any lingering tech hangovers. Located away from other hotels on the popular stretch of coast, the tranquil resort also hosts morning yoga classes on the beach. In a place this pretty, Instagram pangs will naturally come on strong. Luckily, if you have to cheat, it's just a 15-minute drive into town where an internet connection awaits.
Largely unplugged, the Zamas hotel has a genuine commitment to taking guests off the grid. Its eco theme means no air-conditioning, TVs, or phones in its clean, simple rooms. Wi-Fi reception is limited to common areas, so guests have to make do with yoga, hotel-organized tours, and dive trips arranged by the on-site dive shop. Designed to be as low impact on the surrounding natural habitat as possible, the hotel owners work hard to do eco-tourism right. They even clean the beach in the most natural, noninvasive way possible. Overall, with a focus on sustainable energy, low-density accommodations, and local arts and culture, Zamas' goal is to stay true to the culture of Tulum.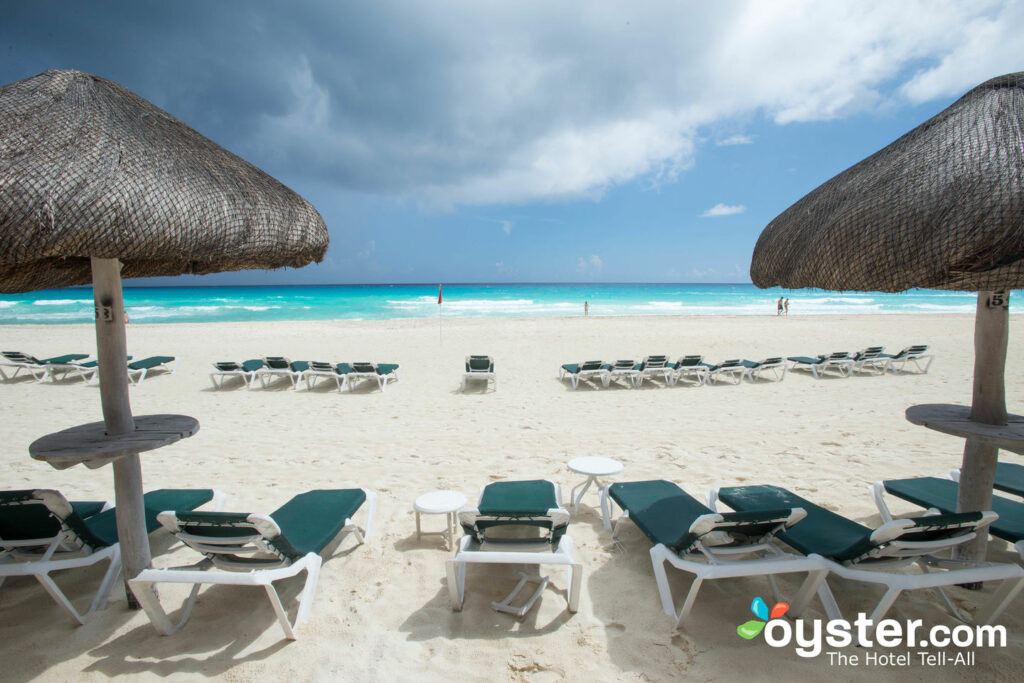 While going fully tech-free works for some, we understand that not everyone can switch off entirely on vacation. Enter: the 448-room JW Marriott Cancun Resort & Spa. Not only does the hotel offer a luxurious, fully connected stay on a soft, sandy stretch of beach just off the crowded Hotel Zone, but it also caters for guests who want the option of time away from the tech. Yoga classes can be enjoyed on the beach, a Mayan-inspired spa is on site for wellness needs, and explicitly marked "tech-free zones" near the pools offer a temporary respite from the lure of the online world.
You'll Also Like: