When in Paris, it's wise to do as the Parisians do -- stroll the cobblestone streets, people-watch from sidewalk cafes for hours, and eat way too much bread (even if it is Fashion Week, which kicks off on Tuesday). And it's also smart to do a little research before you make the trip to ensure that you find the hotel that's perfectly suited for your fashionista style. Fortunately, we here at Oyster.com do the majority of that work for you. We recently visited a bunch of Parisian hotels, and took tons of photos and notes in order to bring you in-depth reviews and truthful photos so what you see is what you get. Here, we bring you a dozen gorgeous hotels, complete with hundreds of photos and detailed reviews, that are stylish enough for a stay during Paris Fashion Week. Enjoy!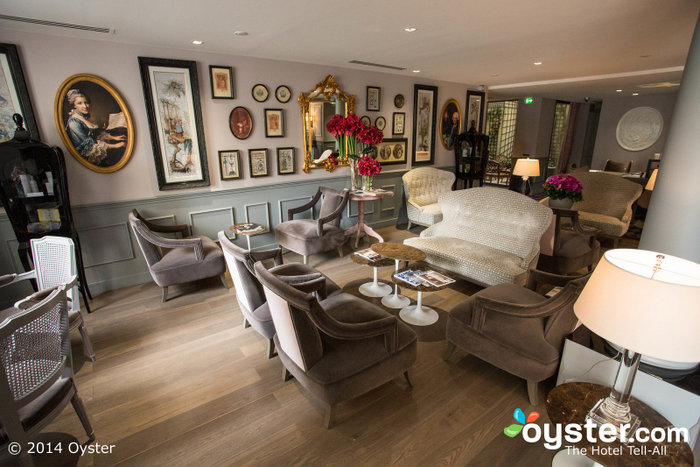 This upscale, 30-room boutique hotel is one of the best choices in Paris, and offers surprisingly competitive rates for the level of luxury. It is named for the founder of the Opera Comique across the street, and the decor blends influences of the 18th century theater with modern trends. Rooms are chic and sport colorful accents, as well as thoughtful amenities such as iPod docks, bathrobes, towel warmers, and flat-screen TVs with free movies. Several metro lines are nearby, and popular sights such as the Louvre are within walking distance. Just note that the (excellent) breakfast buffet is an extra fee, and that the Classic Rooms are quite small.
This attractive mid-range boutique hotel with just 38 rooms is less than 50 meters from the Boulevard Saint Germain and within walking distance of Notre Dame Cathedral. As is often the case with Parisian boutique hotels, the rooms are on the small side — but they are tastefully decorated. Style varies from room to room, and some are more contemporary while others have a more traditional Parisian look. The nearby Hotel Dauphine Saint Germain is also charming, so it's worth comparing rates.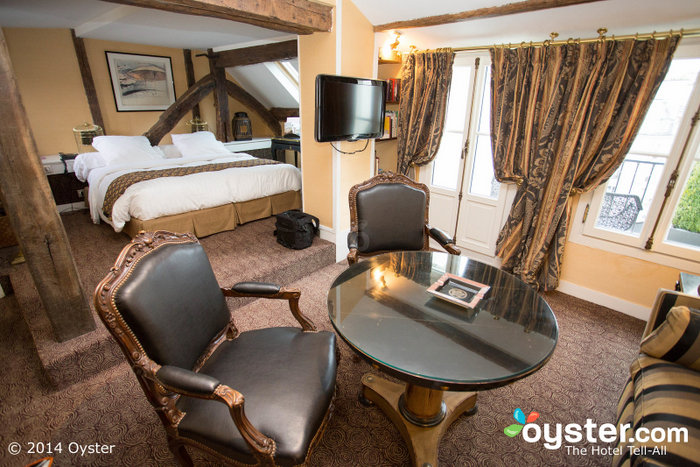 Owned by celebrity chef Yves Camdeborde, this upscale boutique is focused on food and culture. On-site restaurant Le Comptoir is a destination unto itself, and guests get priority when booking one of its coveted tables. Large, stylish rooms feature unique decor and distinctive details inspired by literary greats, as well as luxe amenities that include stocked minibars and Anne Semonin toiletries. The Relais Saint-Germain also offers a convenient location within walking distance of posh shops, great restaurants, and popular attractions such as Notre Dame cathedral and the Louvre. But the hotel does not have a fitness center, and some bathrooms are small.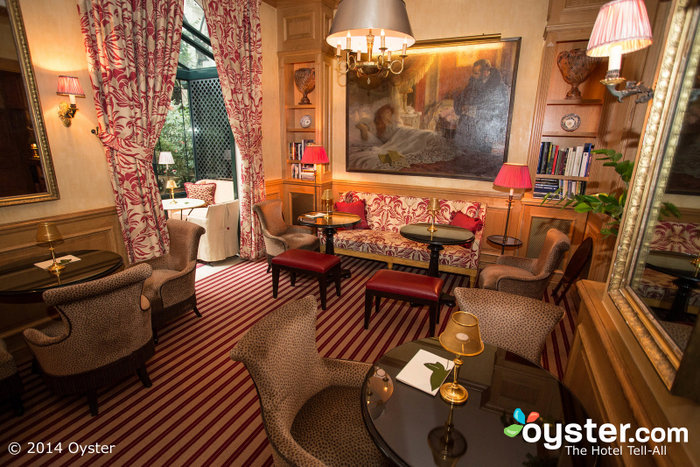 A cozy and luxurious oasis in the center of the Saint Germain quarter, and a short walk to the Luxembourg Gardens, this boutique hotel is praised for its stylish decor and tranquil garden where guests can enjoy breakfast. However, rates can be on the high side and extras, such as savory items at breakfast, cost more. For a similar atmosphere in the 6th Arrondissement, Hotel Duc De Saint-Simon may provide better value — though many feel that the tasteful decor and ample charm found here are worth the slightly higher price.
This upscale and contemporary hotel is situated just off of the Boulevard Saint Germain, within walking distance of cafes, luxury shops, and popular attractions such as the Louvre. The 125 rooms are sophisticated and have thoughtful extras such as slippers, heated bathroom floors, and coffee/tea facilities — though some are quite small. The wellness area with a sauna, massage services, and small fitness center is a rarity in this price range. It's worth comparing rates with the nearby (and comparable) Hotel Montalembert, though it lacks the K+K Hotel Cayre's wellness features.
This charming, budget-friendly boutique hotel is situated in the 7th arrondissement, just off of the cobblestoned, cafe-lined Rue Cler and a 10-minute walk from the Eiffel Tower. The 25 rooms are on the small side, but tastefully decorated in a traditional Parisian country-style decor. Metro line 8 is nearby, making it easy to access other attractions. Wi-Fi is free and the continental breakfast can be served in guest bedrooms or the breakfast area, but there are no other services to speak of (not unexpected in this price range).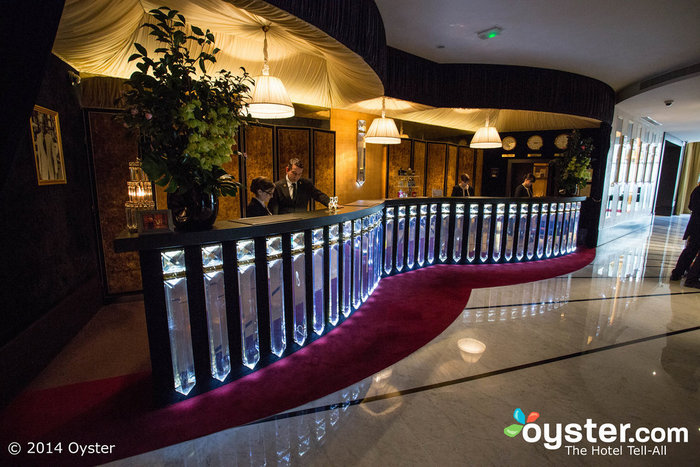 Located on the Champs Élysées, the Fouquet's Barrière is one of the most famous and exclusive luxury hotels in Paris. It has a slightly modernized Haussmann-style exterior, while interior design combines baroque, surrealist, and classic style elements with contemporary flair. Sophisticated rooms start at 400 square feet, and black marble bathrooms have separate showers and tubs as well as TVs in the mirrors. The extensive features include three restaurants (one Michelin-starred), an upscale spa, and a gorgeous indoor swimming pool. The hotel deserves its five-star status, but this level of luxury comes at a very high price.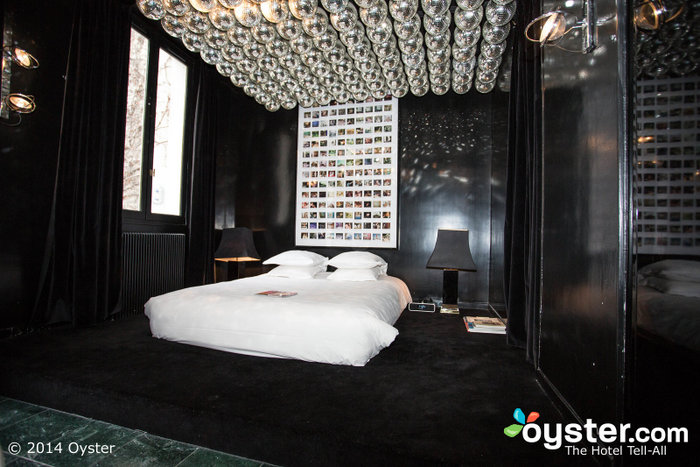 Situated in the Pigalle quarter near the Moulin Rouge and Basilica of the Sacred Heart, Hotel Amour attracts fashionable Parisian youth with its hip restaurant and bar. The hotel itself was inspired by the Japanese model of love hotels, and the owners have invested a tidy sum of money in developing the concept — for example, they hired the services of well-known fashion designer Chantal Thomass to design certain rooms. The mid-range property is on the pricey side for what it offers, and some bathrooms are tiny, but those interested in an erotic hotel experience may appreciate it for its novelty and trendiness.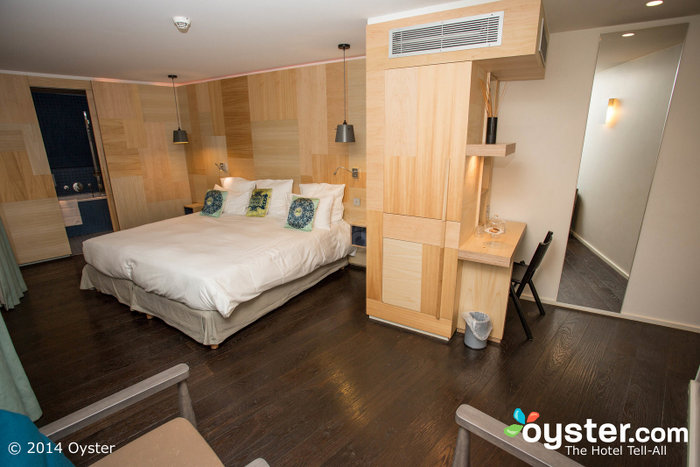 Le Citizen Hotel is situated on a picturesque canal in the 10th arrondissement, a pretty part of Paris that's a bit far from popular tourist sights. This modern boutique property is intimate, with only 12 rooms, and the Scandinavian design is cheerful and attractive. Extras such as free minibar items, free snacks, free Wi-Fi, and a terrific free breakfast buffet add value, though some may find nightly rates a tad high given the location. Still, it's a charming option that allows guests to discover a more authentic side of Paris.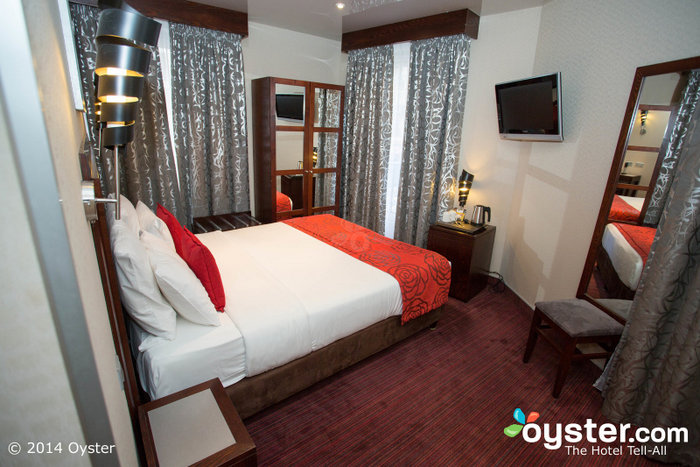 The 40-room Grand Hotel Français is a solid mid-range property offering good value in eastern Paris. Rooms are small, but feature contemporary decor, clean bathrooms, and up-to-date amenities, such as flat-screen TVs, iPod docks, and free Wi-Fi. The hotel has a small lobby bar and a breakfast room, but there is no full restaurant on-site. Four metro lines located within a five-minute walk of the hotel offer easy access to major attractions — but those looking to be in the heart of the hustle and bustle of Paris may want to look farther west.
This budget-friendly guesthouse at the foot of the Basilica of the Sacred Heart (Sacré Coeur) is ideally situated for visiting the historic and picturesque quarter of Montmartre. The architecture dates from the Napoleon III period and the property has been thoughtfully decorated with period pieces. Guests with heavy baggage should consider taking a taxi, since this hotel is situated at the top of a hill in Montmartre, a quarter with many narrow, sloping streets and flights of stone steps.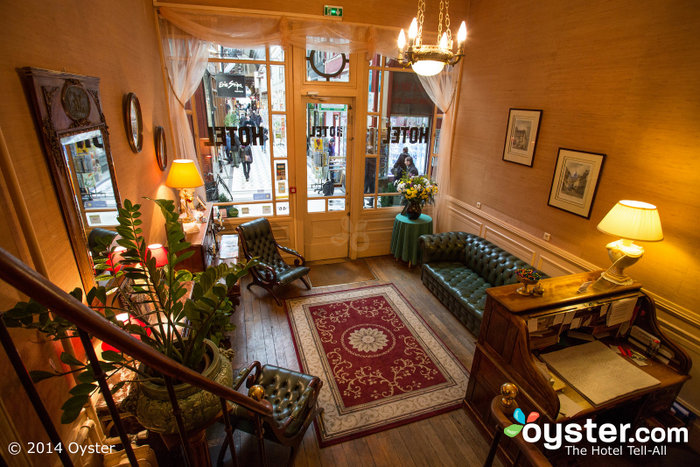 Hotel Chopin is situated near the famous Grévin Museum in the Passage Jouffroy, which is one of the more atypical historical treasures that Paris has to offer. The Passage Jouffroy is a glass-covered arcade lined with bookshops and art galleries. After experiencing this posh environment, this old-fashioned budget hotel may seem a bit homely, but the rates are right. An extra perk is free Wi-Fi.
Check out Oyster's page on Google+
To learn more about Jane Reynolds, visit her on Google+
RELATED LINKS:
All products are independently selected by our writers and editors. If you buy something through our links, Oyster may earn an affiliate commission.