Patriotic fever is in full swing; and luckily, at hotels across the country, guests don't have to miss out on the action. In fact, the red-white-and-blue festivities can come right to them! The six hotels we've selected as the most patriotic of them all have a special love for Old Glory -- and want to celebrate just as much as you do. From decking out their digs in American Flags galore, to elaborate 4th of July annual BBQs, to offering up a front row seat for viewing the best fireworks in the country -- these hotels get our vote as some of the nation's top spots to celebrate.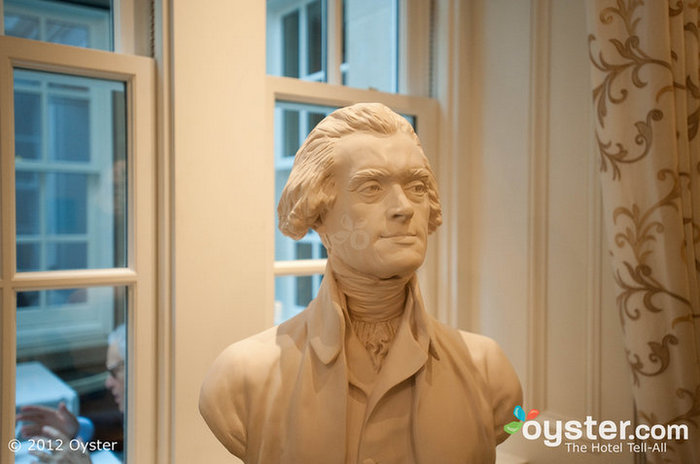 This Washington D.C. hotel scores bragging rights when it comes to its patriotic roots. The hotel is named after Declaration-drafter Thomas Jefferson and offers holiday packages that even John Hancock would sign off on. Guests can jumpstart their morning with coffee — and a chat with the in-house historian — before perusing the hotel's collection of Jefferson autographed documents. Guests can then enjoy a self-guided tour of Jeffersonian statues around the city. The hotel "We Salute You" package also offers great military discounts.
Oahu may feel like a world away — but this island paradise has just as much spirit as the lower 48. Hawaiian hot spot Turtle Bay opens up its arms to the public with an Independence Day celebration so grand, it lasts all weekend long. The family-friendly event begins with the Da Hui Paddle Race followed by food, activities, and a jam-packed lineup of musical performances. The nights ends with a bang at Turtle Bay's Surfer, where guests can watch fireworks.
At Hotel Jerome, you get a front row seat on the action. Guests can join the 20,000 locals and watch the Old Fashioned Parade roll down the same street that the hotel calls home. This Colorado city has plenty of patriotic pride; the weekend is packed with events including live music, picnics, and spectacular fireworks over Aspen Mountain.
This swing state has a lot more to offer than hanging chads. Florida is always voted one of America's favorite vacation summertime destinations, and The Ritz Carlton in Key Biscayne ensures guests get a patriotic welcoming. During the holiday weekend, the Ritz hosts its annual red, white, and blue BBQ Dinner featuring American favorites like hamburgers, hot dogs, and ribs. Once the sun dips down, guests can then look up to the sky for a stars-and-stripes inspired firework presentation.
The staff at the Hotel Zaza are rumored to have been stocking up on sparklers for weeks now in preparation of the 4th of July. The hotel also plans to deck out its digs in American flags and give guests an official patriotic welcome. When guests arrive in the lobby, they'll get into the spirit by enjoying complimentary steak skewers, posh potato salad bites, mini hot dogs, and Texas craft beer. The hotel will also be dipping red, white and blue popsicles in champagne. Cheers to that!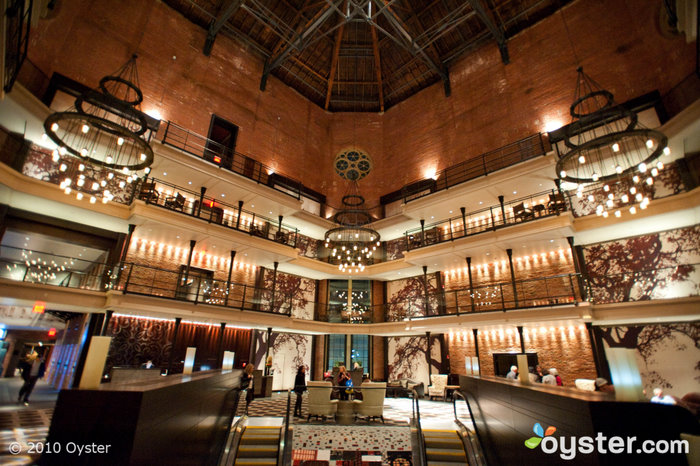 Boston is known for its patriotic spirit and what better place to stay then a hotel called Liberty? Celebrate freedom at this former jailhouse (ironic, we know). Not only is this luxe hotel a known celebrity hangout, but it is also located near all the Independence Day action, and it offers a guest package with exclusive tickets to the dress rehearsal for the Boston Pops concert. Tip: The hotel's 16th-floor tower is one of the top spots in the city to view the magnificent fireworks.
Check out Oyster's Google+ page
Check out Julie Ruditzky Loffredi's Google+ page
RELATED LINKS:
All products are independently selected by our writers and editors. If you buy something through our links, Oyster may earn an affiliate commission.