The summertime beach vacation is a much-awaited annual tradition for many. As soon as the weather turns warm, families, couples, and singles alike, flock to shorelines near and far. Don't get us wrong -- the beach will always hold a special place in our hearts. But when sandy toes and sunburn get to be too much, here are ten great alternatives to the typical beach getaway.
Situated along the May River and bursting with Southern charm, Bluffton might make you feel as though you've been transported into a Nicholas Sparks novel. It's part of a peaceful, beautiful region along the South Carolina coast known as Carolina Lowcountry, where salty marshes meet mossy forests. The Palmetto Bluff real estate development features a small, picturesque village, private homes, an 18-hole golf course, numerous recreation facilities, and a beautiful hotel.
Where to Stay: The Inn at Palmetto Bluff
Stay at the beautiful hotel, of course! The Inn at Palmetto Bluff provides the ultimate Coastal Carolina retreat with all the trimmings…think wrap around porches, rocking chairs, and tons of Spanish moss. After your first leisurely stroll along historic River Road, you'll think a quiet winding river really may be better than a packed sandy beach.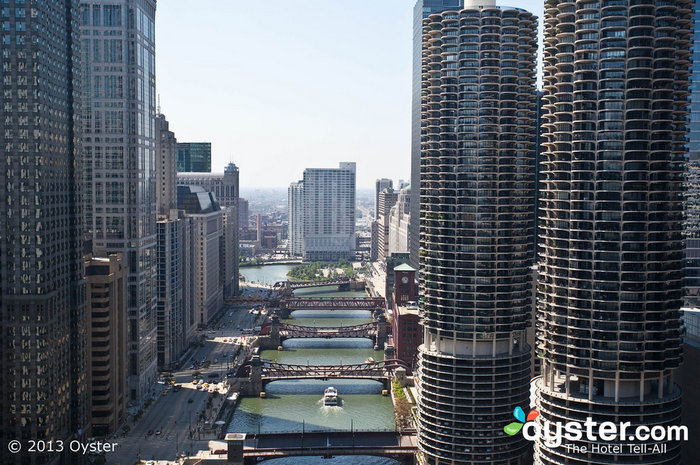 Summer is the perfect time to visit the Windy City. Take advantage of the warm weather and head outside! Catch a baseball game at historic Wrigley Field, check out futuristic Millennium Park, shop til you drop as you meander the Magnificent Mile, or ride the giant ferris wheel at Navy Pier. If the arts are what you're after, The Art Institute of Chicago and the Chicago Symphony Orchestra are not to be missed.
Where to Stay: Millennium Knickerbocker Hotel Chicago
If you'd like to stay in the middle of it all, check out The Millennium Knickerbocker Hotel Chicago, an upscale, historic property often rated as one of the best value hotels in Chicago.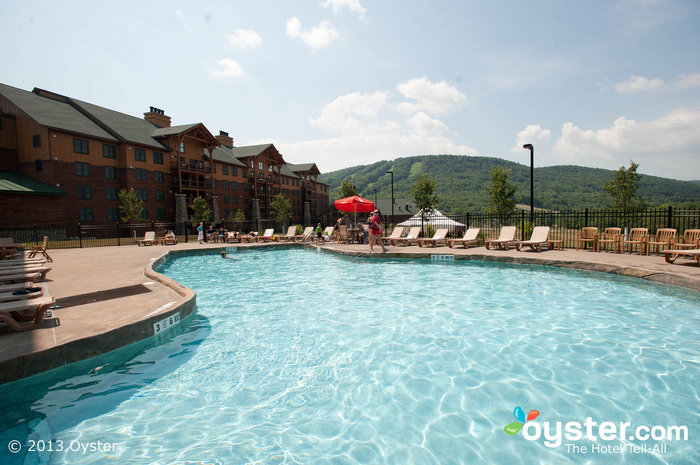 Though the Fingerlakes Region in Central New York has long been appreciated for its natural beauty, the area has experienced steady tourist growth, thanks in large part to its many wineries. Not only is it the largest wine-producing area in New York state, but it is also considered East Coast's version of Napa Valley — and the reputation grows each year. But if wine tasting is not high on the list, these five lakes offer summer recreation in the form of sailing, swimming, waterskiing, snorkeling, kayaking, and fishing.
Where to Stay: Hope Lake Lodge
Nestled in the heart of the Finger Lakes, Hope Lake Lodge abounds with activities for adults and children alike. From swimming to spa treatments to zip lining and mountain biking, the vast range ensures that no member of the family will ever be bored. The hotel offers numerous accommodation types, all with rustic, cabin-like decor, and many with stunning mountain views.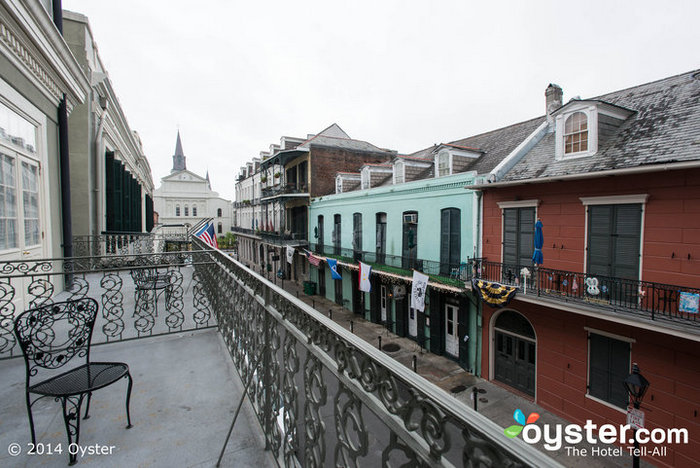 With its Creole Culture, unique and flavorful food, and easygoing attitude, New Orleans will feel like a foreign city within your own backyard. Check out the French Quarter for stunning, historic architecture, world famous beignets, and Bourbon street shopping and nightlife. Other attractions include The National WWII Museum, New Orleans City Park, and the Garden District, all of which offer different perspectives of a city known for its wild nightlife.
Where to Stay: Audubon Cottages or W New Orleans
Stay at the French Quarter's Audubon Cottages and feel as though you own a slice of New Orleans itself. The uniquely decorated one and two bedroom cottages come with complimentary butler and turndown services and free, daily breakfast. f you'd prefer to stay outside of the French Quarter, the W New Orleans is a great option.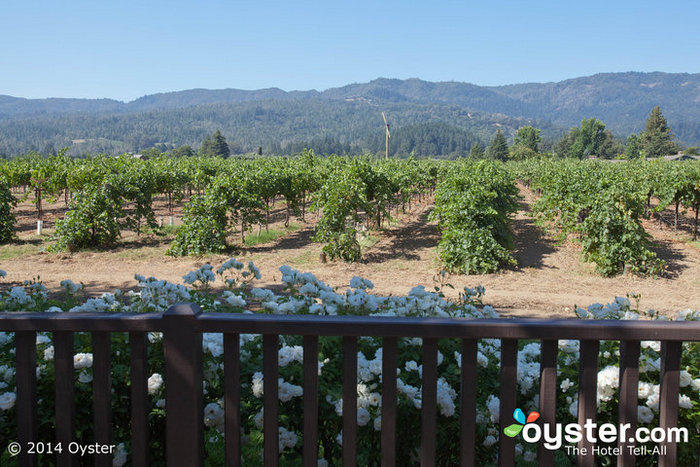 Who needs the waves when you can have wine! Napa is home to the country's best vineyards, and with a temperate year-round climate, summer is the perfect time to visit. Overall, it can be a bit touristy, but summer months are less so, and perhaps that's inevitable in the U.S.' best wine-tasting destination, where the most popular visitor activities are drinking, eating, shopping, and spa-going. Hikers, non-drinkers, and eco-tourists can expect to have (almost) as much fun as winos in this outdoorsy locale.
Where to Stay: Milliken Creek Inn and Spa
Book your stay at the Milliken Creek Inn and Spa, a quaint hotel with a secluded location on the banks of the Napa River. Guests can enjoy incredible spa treatments, breakfast in bed, and a complimentary wine and cheese happy hour every evening. After a few nights, Milliken Creek Inn and Spa will start to feel like your (luxurious) home away from home.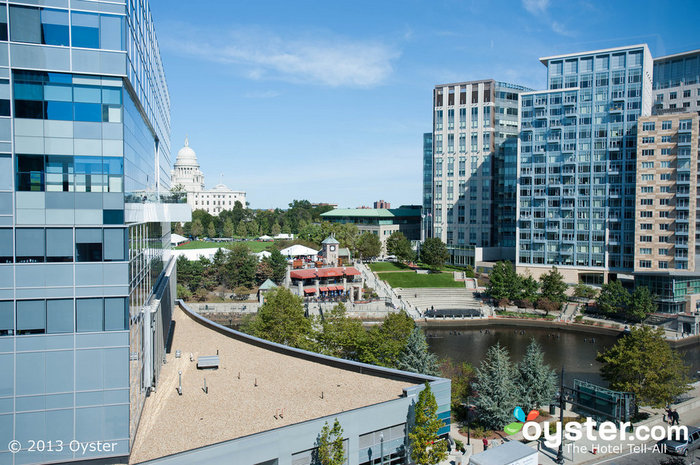 Tiny though it may be, Rhode Island's capital city has much to offer. Maintaining quaint, New England charm, Providence has all the amenities of a modern city. Summer is a great time of year to enjoy the city's arts and community engagement program known as WaterFire. Taking place within and alongside of the Providence River, Waterfire is an artistic movement meant to entertain and inspire. Lighting begins at sunset, so be sure to get there early to secure a viewing spot along the riverbank.
Where to Stay: The Hotel Providence or Providence Marriott Downtown
The Hotel Providence and the Providence Marriott Downtown are both centrally located, with great amenities, and pet friendly rooms. Hotel Providence is slightly more upscale, but both feature lovely spaces and the Marriott in particular boasts a slew of freebies.
Known for its ski resorts, Vermont is often overlooked when it comes to choosing summer vacation destinations. But the summer months offer many activities for the adventurous traveler, and if there's one word that describes Vermont, it's "scenic." Winding roads along rolling hills allow for vistas of tumbling streams, lovely villages, and thick woods, and if days filled with mountain biking, zip lining, golfing, and swimming sound appealing, you'll love this New England getaway.
Where to Stay: Clay Brook at Sugarbush
Clay Brook is the premiere hotel in Vermont's popular Sugarbush Resort. The hotel offers a vast array of accommodation types, from traditional rooms to four bedroom condos, all equipped with modern, homey furnishings. While you're in the area, be sure to check out Sugarbush Farm to pick up some world famous Vermont Maple Syrup!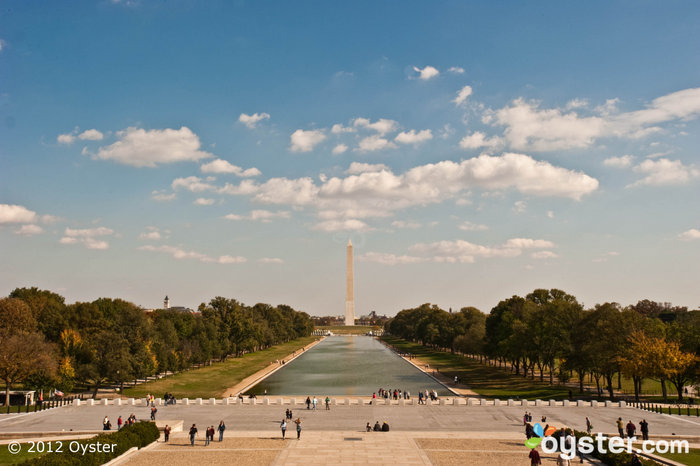 Our nation's capital is made for summertime visitors. You could easily spend your entire trip wandering up and down the two mile length of the The National Mall, home to some of the country's most moving monuments and historic museums. Of course, no visit is complete without seeing The White House and The Capitol Building, but if big, white, columned structures get to be a bit much, head over to Georgetown for a great change of scenery, not to mention fantastic restaurants and shopping!
Where to Stay: The Jefferson, Washington DC
Check out The Jefferson, Washington DC for historic charm and a central location. After a massive renovation in 2009, this boutique reopened, and regained its place among DC's elite hotels. It's not as famous as the Hay-Adams, but its subtle blend of technology and colonial charms is second to none.
Swap the beach for the lake this summer, and you may never look back. Lake Tahoe offers top notch resorts, a wide array of outdoor activities, and every kind of dining venue imaginable. Did we mention the astounding beauty of North America's largest alpine lake? Be sure to hike around Emerald Bay State Park and bask in its gorgeousness; but if that doesn't get your adrenaline pumping, there's always the ropes course at Tahoe City Treetop Adventures.
Where to Stay: Ritz Carlton Lake Tahoe or Resort at Squaw Creek
Tahoe's selection of indoor activity (well, inactivity in this case) is unparalleled, and the spas at both the Ritz Carlton Lake Tahoe and the Resort at Squaw Creek are both exquisite. Choose the former for a luxurious getaway and the latter if traveling with younger children.
The city of Montreal offers travelers the flair and sophistication of Europe with the comforts and proximity of North America. With its beautiful summer weather, be sure to take advantage of Montreal's Botanical Gardens, home to some of the most impressive sculpture gardens in the world. Old Montreal is another must, with stunning European architecture and hundreds of great shops and restaurants. Traveler's Tip: It might be wise to brush up on your sixth-grade French before your trip. Though English is widely spoken in touristy areas, French is the city's official language, meaning street signs and helpful metro announcements may not have English translations.
Where to Stay: Auberge du Vieux-Port
Stay at the Auberge du Vieux-Port, right in the heart of this historic district. Its beautiful, airy rooms — some with water views — feature details like wood beam ceilings, exposed stone and brick walls, wrought iron beds, wood floors, and lovely bathrooms with big glass showers or soaking tubs.
With a hard exterior shell and a TSA-approved locking system, Away bags are designed to be the last you'll have to purchase.
Check out Oyster's page on Google+
RELATED LINKS:
All products are independently selected by our writers and editors. If you buy something through our links, Oyster may earn an affiliate commission.