Black Friday is quickly approaching. Prepare yourself. While this day is famous for holiday music and amazing deals, it's infamous for long lines and crazed shoppers who seem to need that last toy on the shelf just a little too badly -- and there's no way their kid was better than yours in 2014! But while we may advise avoiding leaving your hotel room on this hectic day, we TOTALLY recommend exploring some of the world's best shopping destinations during your holiday travels. Here we bring you the list of the top 10 holiday shopping destinations around the globe, and the shopper-friendly hotel to stay in for each. Happy hunting!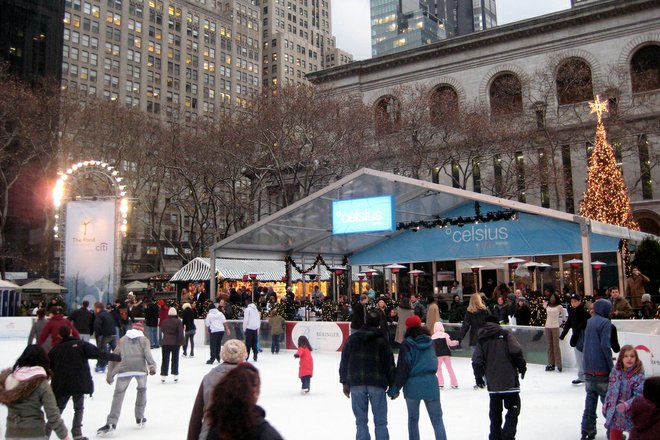 Where do we even start? New York City is a shopper's paradise, and we mean every kind of shopper: Time Warner Center keeps mall-goers happy, SoHo has boutiques for unique and vintage pieces you won't find anywhere else, Fifth Avenue is replete with flagships of high-end brands and designers, and Bryant Park and Union Square are home to pop-up holiday shops. You can also find plenty of eats, like hot chocolate and pretzels, at these stands, and Bryant Park boasts an ice-skating rink.
Where to Stay: Bryant Park Hotel
Not surprisingly, this hotel overlooks the park, and is just a few blocks away from the core of Fifth Avenue's shopping mecca. Plus, it has a sleek, high-design feel with a see-and-be-seen restaurant and a sexy underground bar.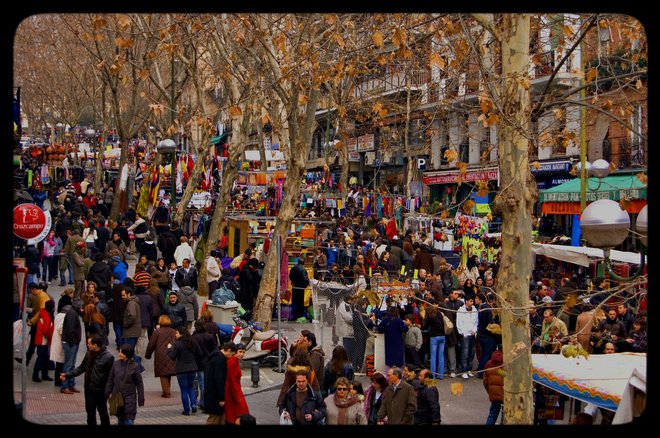 Like NYC, Madrid offers extremely varied shopping, meaning you can take care of everyone on your list in just one short (or long!) trip. Reasonably priced, fashion-forward brands — such as Desigual, MANGO, and Zara — are native to Spain, and can be found throughout the capital city. But if you're jet-setting off to Madrid, we recommend spending your time in the local markets. Only open on Sundays, El Rastro is the city's largest flea market. It features locals selling homemade crafts, and there is often live music to accompany your shopping. The Chueca District, on the other hand, is probably the best-known neighborhood for shopping; it's particularly festive during the holiday season, with plenty of vendors and tourists huddled under cheery strings of lights.
Where to Stay: Room Mate Oscar
The Room Mate chain uses funky, bright design throughout their hotels, and the 75-room Oscar — situated in Chueca — is no different. Rooms are quirky with curving furniture, tons of space, flat-screen TVs, and modern bathrooms.
Rodeo Drive is one of the most well-known shopping streets in the world, let alone the country. There are songs about it, multiple movies feature it, and you're pretty likely to spot a celeb — or, at least, one of L.A.'s "who's who" — during your stroll down the street. But, take note, almost every shop here belongs to a designer brand, meaning you'll be paying designer prices. To be honest, our favorite spot to do our holiday shopping is at The Grove, the city's outdoor shopping complex. (Fear not, this is Los Angeles! So it never gets that cold.) During the festive season, The Grove features a tree, lights, live music, and even special family-friendly entertainment.
Where to Stay: Luxe Hotel Rodeo Drive
This 86-room Beverly Hills boutique may lack many on-site features, but its low rates for such a prime Rodeo Drive location, rooms with luxury Egyptian cotton bedding, and free Wi-Fi make it a great value — meaning you can put your money towards the shopping that's right outside the hotel's doors.
Hong Kong is a great shopping destination all year-round, and it takes holiday decorations very seriously (in a not-so-serious, "Hello Kitty" kind of way). Massive shopping malls such as Times Square, with 10 floors of luxury brands, put up massive Christmas caricatures; Langham Place, known for it's more affordable, exclusive-to-Asia shops, does the same, and often incorporates a Hello Kitty theme. For those searching for local, vintage, and artisan wares, we recommend the Jade Market (where you can find, no surprise, gorgeous jade knick-knacks and jewelry), as well as Temple Street Night Market. After dusk, this market comes alive with lights, vendors, fortune tellers, and performers.
Where to Stay: Langham Place, Hong Kong or The Ritz-Carlton, Hong Kong
Both situated in Kowloon, these luxury hotels are great bases for a shopping trip. While Langham Place right next door to the Langham Place shopping complex, the Ritz-Carlton is attached to the Elements Mall, which is home to numerous high-end retail and dining establishments.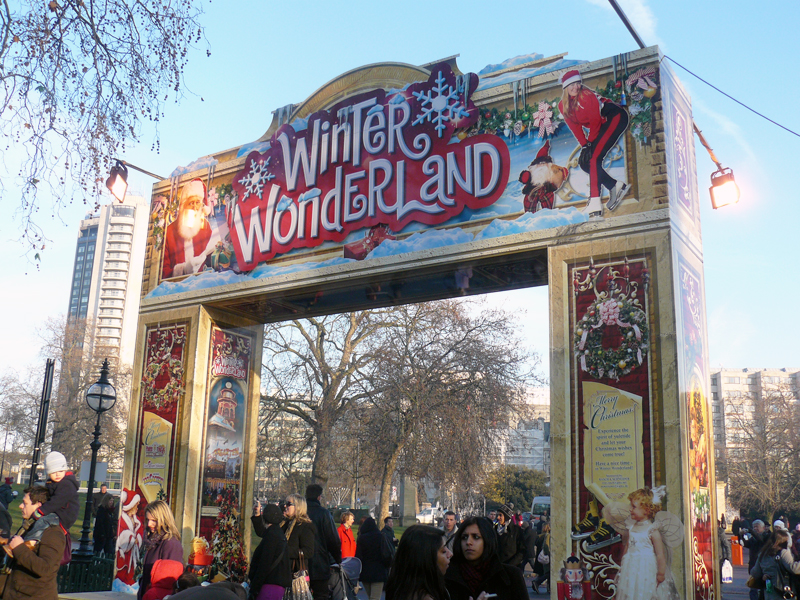 Okay, so when you go to London, you have to make a trip to Harrods. This upscale shopping center is world-renowned, and you can make a day of it there — even taking a break from festivities for an elegant tea service in the afternoon. But the city is also replete with holiday markets and pop-up shops come December. The Southbank Centre Christmas Market in Westminster is one of the most festive; each wooden stand resembles a tiny chalet, complete with ribbons and holly, and the market winds along the River Thames. Visitors can feast on tasty local treats while perusing handmade goods. The Winter Wonderland in Hyde Park is perhaps the city's best-known Christmas market, complete with shops, shows, a skating rink, restaurants, bars, and, of course, the observation wheel.
Where to Stay: Millennium Hotel London Mayfair
This upscale spot is just a couple blocks from Oxford Street, a major shopping thoroughfare, and just a few more from Hyde Park. An award-winning restaurant is a plus, and rates are pretty good for the swanky Mayfair location.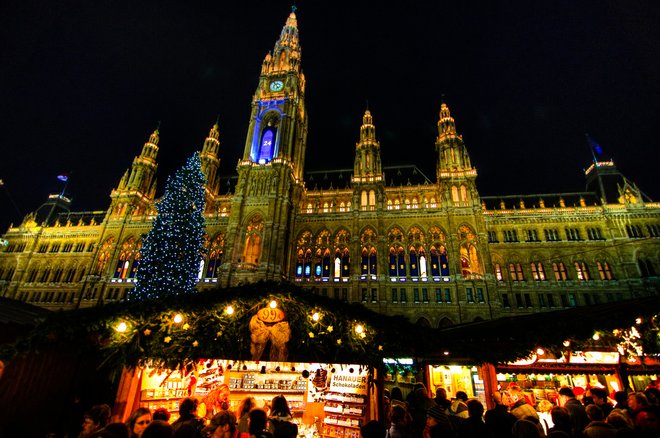 Vienna — with its stunning architecture and plethora of snow — looks like a Winter Wonderland for a large portion of the year, but it's never as festive as it come Christmastime. It has holiday markets galore, and many (such as Schönbrunn and Belvedere) claim beautiful palaces as their backdrops; slightly outside of the city, there's a Christmas market at Grafenegg castle. But the most popular, with three million visitors annually, is the Christkindlmarkt on Rathausplatz. You may find yourself focusing in on the refreshments — roasted chestnuts, mulled wine, local pastries — but there are plenty of goods to be found as well. Locals sell handmade ornaments, toys, candles, soaps, and more.
Where to Stay: Hotel Rathaus Wein & Design

The modern Hotel Rathaus Wein & Design is actually built inside a restored historic town house in Josefstadt, Vienna's eighth district. It's a short walk to the Rathaus Christkindlmarkt, as well as numerous museums. The breakfast buffet gets high marks.
With many residents being Roman Catholic, Buenos Aires celebrates Christmas to the max — and this includes in its many malls. Galerías Pacífico always has a large tree, as well as dressed-up religious and Christmas figures willing to take pictures with shoppers. And the area of Palmero Viejo, compared by many to New York's SoHo, is known for its boutiques and local shops; during the holiday season, it also has a Christmas tree in lights. Shoppers can find everything from luxury goods to high-end fashion in Buenos Aires, but the city is known in particular for its high-quality leather products.
The Be Hollywood is a hip, modern boutique hotel located in the lively Palermo Hollywood neighborhood, near fun shopping and dining. The highlight here is the terrace where the pool and fabulous views of the city can be found, and the free breakfast and Wi-Fi add value.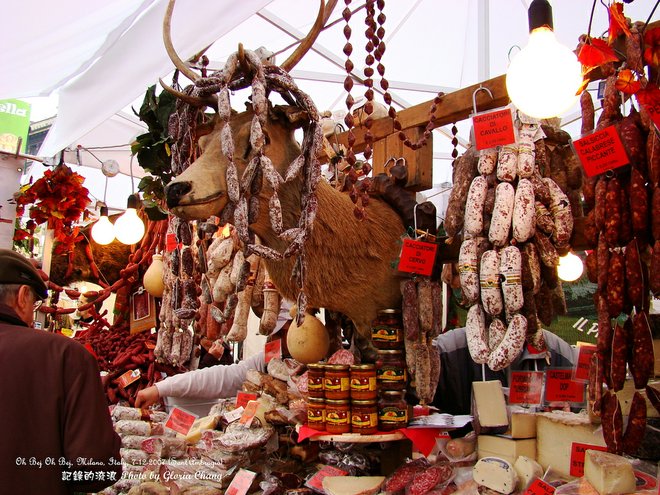 Milan is perhaps the most fashionable city in the world; after all, it plays home base to luxury fashion houses such as Prada, Valentino, Armani, Versace, Missoni, Miu Miu, Etro, Dolce & Gabana, and many, many more. The main shopping area is known as the Fashion Quadrangle, where almost all of the previously mentioned labels can be found. During the weeks leading up to Christmas, the city offers even more markets and bazaars for local and luxury goods, the most renowned being the annual Oh Bej! Oh Bej! Christmas market. Over 400 stalls selling gifts, eats, and clothing gather around Castello Sforzesco.
Where to Stay: Bulgari Milano
The super luxurious Bulgari Milano is one of the best places to see and be seen in the fashion scene of Milan, with a price tag to match. An 18th-century renovated mansion on 4,000 square meters of private gardens, the 58-room property is within walking distance of shopping venues like Prada and Gucci yet still manages to feel secluded.
Similar to the Time Warner Center in NYC (but bigger), Boston's Prudential Center mall has a little bit of everything (including dining), and always feels festive with lights, decorations, and music during the holiday season. Those looking for a more boutique experience can't miss Newbury Street, and Faneuil Hall Marketplace is transformed into a winter wonderland, with a Christmas tree, lights, music, and holiday treats like hot cocoa.
Where to Stay: Newbury Guest House or Mandarin Oriental, Boston

These are two very different options, although both are great. While Newbury Guest House provides a cozy, bed-and-breakfast experience right on Newbury Street, the Mandarin is all about luxury — and is attached to the Prudential Center mall, so you don't even need to brave the cold to hit up the shops.
Paris shopping is often compared to the shopping in Milan; both have a focus on designer labels, and both are centered in a geometric area — Milan has the Fashion Quadrangle while Paris has the Golden Triangle, situated around the famed Champs-Elysees in the 8th Arrondissement. Here shoppers can find the likes of Chanel, Louis Vuitton, and Celine. Here is also where visitors can find a spectacular Christmas Market now through early January, with fancy artisan goodies. Another popular holiday market sits right across from the Eiffel Tower, and features stands, an ice-skating rink, and "snow villages."
Where to Stay: Hotel Cristal Champs Elysees
The Hotel Cristal Champs Elysees is a 26-room boutique on a quiet cobblestone street off the Champs Elysees. Clean, colorful rooms have contemporary decor, and are a good size by Paris standards; high-end amenities include big flat-screen TVs and Keiji toiletries.
All products are independently selected by our writers and editors. If you buy something through our links, Oyster may earn an affiliate commission.