While there are plenty of luxurious hotels out there, some hotels take luxury to a whole other level (which means prices on a whole new level, too). But when you really need to unwind away from home, there's no better way to indulge than heading to a luxe hotel with an equally luxe spa for some much-need pampering. Whether they're offering oils of gold, creams of caviar, or bathtubs of wine, these hotel spas aren't shy about offering their guests the royal treatment -- and charging them royally, too.
Treatment: Evian Bath for $5,000
Spa: Spa V at Hotel Victor, South Beach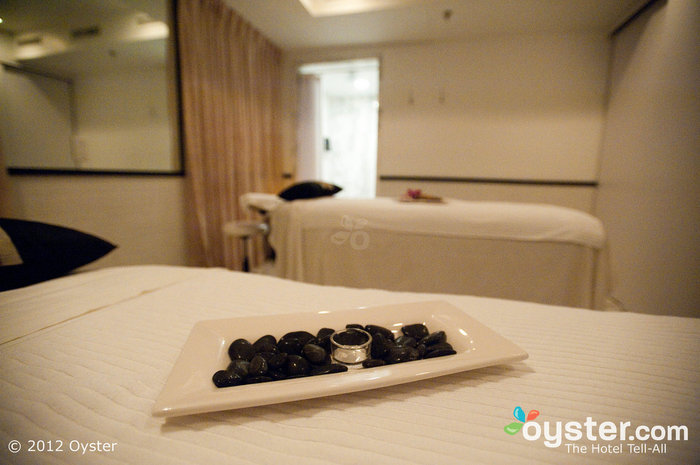 Not many of the treatments at Hotel Victor in South Beach come cheap, but the Evian bath is particularly pricey. The bath, consisting of 1,000 bottles of the French mineral water, is only available to guests of the $10,000 per night penthouse suite, and includes champagne, dessert, and an additional treatment of choice for two.
Treatment: White Caviar Illuminating Facial for $1,000
Spa: La Prairie at The Beverly Hills Hotel
Dropping $1,000 to cover your face in fish eggs may seem excessive, but it's a small price to pay for a glowing, youthful complexion. The 90-minute treatment at the La Prairie Spa at the Beverly Hills Hotel is actually a steal, however, considering you get to take home the products from the White Caviar Illuminating System, which are valued around $1,500.
Treatment: Balancing Diamond (or Emerald) Massage for $300
Spa: The Spa at Trump hotels
It's not surprising that the top signature treatment at Trump hotels is the diamond (or emerald) massage — your pick. The treatment, which debuted at the Trump International Las Vegas and the Trump Chicago, starts at around $300, but only gets more expensive from there as special add-ons are included. The massage is said to balance your chakra with its gems, heal with its rare oils, and drain your bank account with its Trump-size price tag.
Treatment: Ultimate Indulgence for $510
Spa: La Prairie at the Ritz-Carlton New York at Central Park
While other spas offer separate caviar treatments and two-therapist massages for at least $500 each, the Ritz-Carlton New York at Central Park offers a combination option at just $510 (although it still seems crazy to call this a deal). Still, comparatively speaking, the Ritz practically gives away the full-body offering, which includes a wrap and a four-hand caviar massage.
Treatment: Oriental Harmony Massage for $620
Spa: The Spa at Mandarin Oriental hotels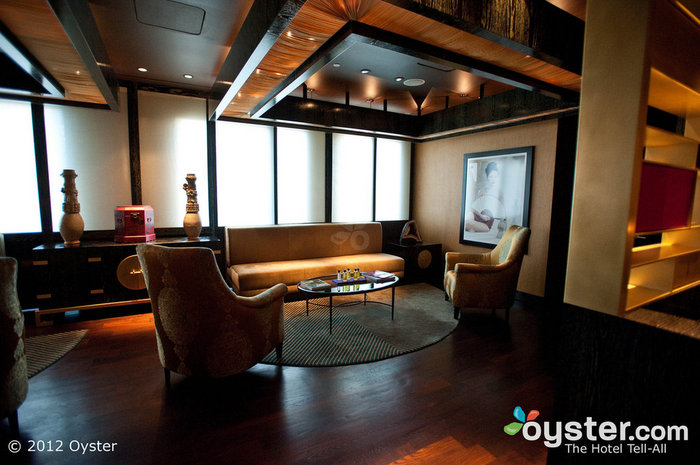 When you break down the price of a four-hand massage at any of the Mandarin Oriental spas, including the luxe Mandarin Las Vegas, it's really only $155 per hand (it's a coping mechanism but it helps us legitimize the indulgence). The massage features two masseurs giving guests a synchronized rubdown for a satisfying hour and 50 minutes. And if it's not quite within your budget to take a trip to the Mandarin, the Encore Las Vegas offers its own two-therapist version for $560 (or $140 per hand). However, at just an hour and 20 minutes, it offers less bang for your buck than the Mandarin massage.
Treatment: Anti-Gravity Lifting Series for $700
Spa: Golden Door Spa at the Waldfor Astoria Park City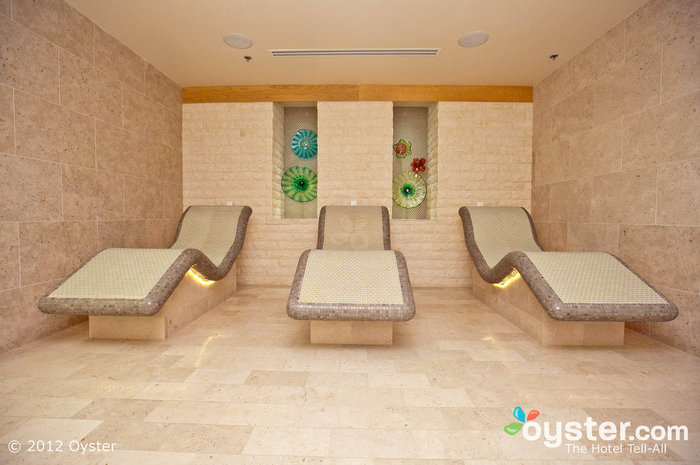 If the thought of ten 25-minute facials in a row doesn't horrify you, the $700 price tag will. The Golden Door Spa at the Waldorf Astoria Park City offers this anti-aging lift series treatment for $70 per facial, but many would argue that your fresh glow is worth the price.
Treatment: Signature 24K Gold Facial for $275
Spa: Nidah Spa at Eldorado Hotel, Santa Fe
With a name like Eldorado, guests expect a golden touch. One of the Santa Fe hotel's signature treatments at their Nidah Spa is the 24 K gold facial, said to have anti-aging properties. This 80-minute treatment leaves guests feeling rejuvenated and wrinkle-free.
Treatment: 20-Hands Duo Massage for $4,000
Spa: Spa Grande at the Grand Wailea, A Waldfor-Astoria Resort, Maui
Though the Grand Wailea's 20-hand couple's massage started as a limited-time only, 20th anniversary treatment special, the hotel extended the treat by popular demand for your romantic indulgence at a whopping $2,000 per person. The once-in-a-lifetime opportunity began back earlier in 2012, and starts with an hour of relaxation time, followed by a 100-finger frenzy of oils and phalanges. But for those who can't quite muster the $4,000 treatment, the Maui resort has no shortage of extravagant offerings, including the Kokoleka Truffle Body Cocoon & Facial ($285 minimum), Volcanic Ash Cocoon ($230 minimum), and Diamond Facial ($325 minimum).
Honorable mention
Treatment Add-On: Wine Bath for $55
Spa: The Spa at Kenwood Inn and Spa, Sonoma County
Most of the massages at Sonoma's Kenwood Inn and Spa are pretty reasonably priced, coming in at just under $200, but no Wine Country massage is complete without a savory and decadent wine bath add-on. The $55 treatment may not seem all that expensive, but the extravagant treatment submerges guests in a whirlpool full of oils, grape seeds, and pulp for an extra 20 minutes of fermented sin.
RELATED LINKS:
All products are independently selected by our writers and editors. If you buy something through our links, Oyster may earn an affiliate commission.