Planning a weekend to catch up with your college roommates? Finally going on that mother-daughter trip? Or looking for an ideal spot to organize a bachelorette party? We recently shared the top girlfriend getaways that are easy to get to from either U.S. coast, but for those who would like to broaden their horizons and travel a bit farther, we rounded up eight different locales around the world that are perfect for a vacation with the girls. From historic cities with jaw-dropping architecture to coastal towns with bustling nightlife, these spots have something for everyone in the group.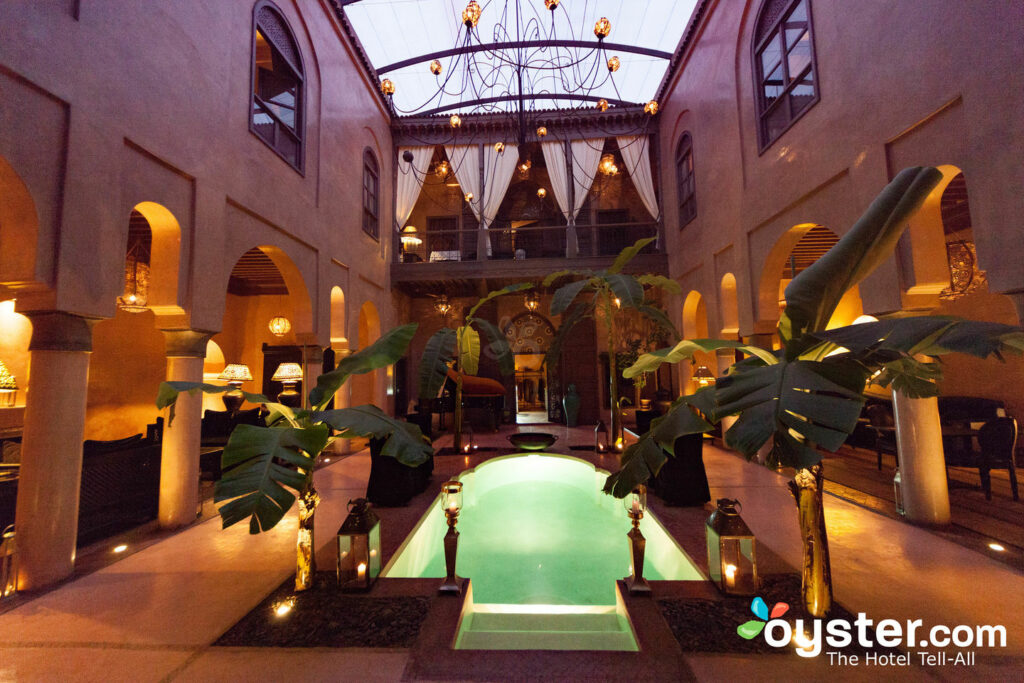 Under a four-hour flight from London and just two hours from Madrid, Marrakech is an ideal getaway for a girls' trip, especially for ladies that live in Europe. Besides being within easy reach, the Moroccan city is home to a plethora of sites and activities. Spend a weekend visiting a hammam, shopping at souks for spices and woven goods, feasting on spicy tagines, and touring the Koutoubia Mosque.
We recommend staying in a riad — a traditional house with a central courtyard (shown above). A couple of our favorites are Riad Noir d'Ivoire and Riad Kheirredine.
Cartagena, a coastal city in Colombia, has been making the where-to-travel lists for the last couple of years, and for good reason. A designated UNESCO World Heritage site, Cartagena has it all — striking architecture, phenomenal food, and Caribbean beaches. During the day, wander through the historic streets (snapping Instagram shots of the colorful buildings, of course) and then take to the lively nightclubs, whether to watch salsa dancing or sip crafted cocktails.
Bantu Hotel By Faranda Boutique is our hotel pick for its stylish interiors, outdoor pool, and prime location that's just a six-minute walk from the famous Clock Tower Gate.
Sure, Miami isn't exactly a hidden-gem destination for a girlfriend getaway, but it's a tried-and-true spot for ladies who like to let loose. The beaches and pools alone are enough to lure sun-seeking gals, but add in chef-helmed restaurants, renowned clubs with famous DJs, and excellent shopping opportunities, and it's clear why it's such a popular spot. Whether your group of girls likes to keep it low-key or rage all night, there's a spot along the coast geared toward both. Stay in South Beach for easy party access or head farther north to Miami Beach for a more quiet setting.
The Confidante is one of the best hotel options: It has chic, retro rooms, two pools, multiple bars with occasional live music, and it's a bit removed from the noisy South Beach scene.
Particularly for NYC dwellers, Montreal is an easy-to-get-to city that still offers a delightfully foreign appeal. Montreal is the largest city in Quebec and most locals speak French, giving it a European charm without the pricey cost of a trip to Paris. Plus, it's very pedestrian friendly, has historic sites galore, and amazing museums. The beautiful parks are excellent for summer visits, but given that there's an Underground City (a series of connected restaurants, hotels, and malls), it shouldn't be ruled out for winter trips.
The Auberge du Vieux-Port makes our best luxury, boutique, historic, and romantic hotels lists, so it's definitely worth checking out.
For a more active girls' getaway and one that can last longer than a weekend, consider Costa Rica. Though the country itself is pretty small, it's packed with tropical rainforests teeming with wildlife, beaches that have excellent surfing, relaxing hot springs, and colonial buildings in San Jose. Take a peek at our travel guide to plan the ultimate vacation with your amigas.
There are a plethora of hotel options in Costa Rica — from eco-friendly jungle retreats to luxury beachside stays — but both Hotel Arco Iris and Hotel Kokoro Arenal offer excellent values.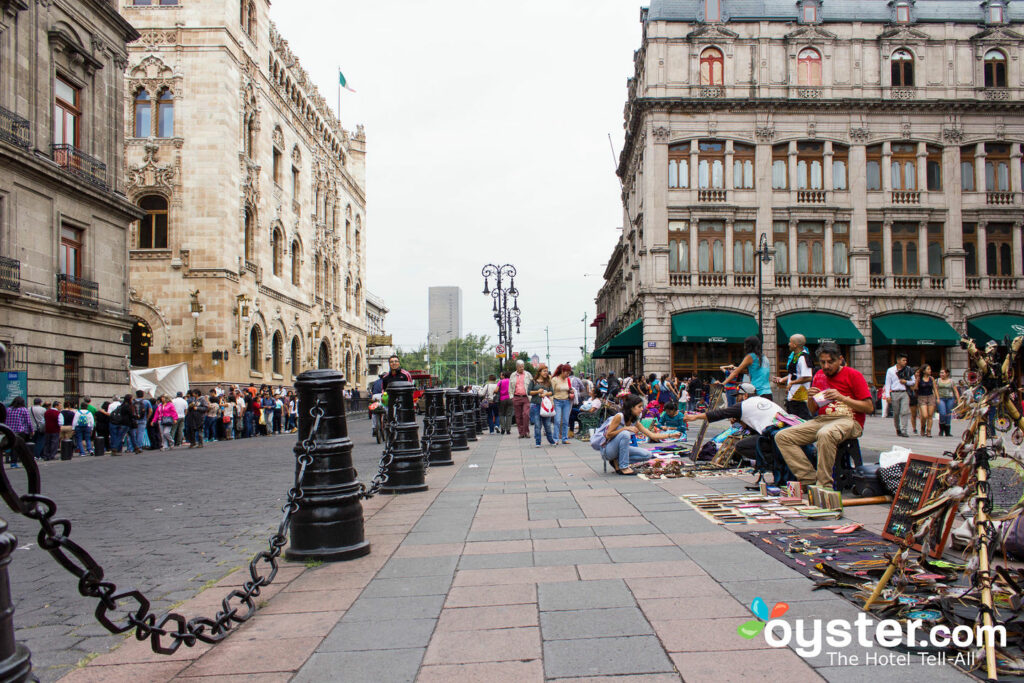 Beachside cities such as Cancun and Los Cabos are still the top picks for Mexico getaways, but Mexico City is giving them a run for their money. The capital's tourism industry is booming, but for now, the city is still an affordable vacation option. From renowned museums and historic architecture, to culinary delights and buzzing nightlife, there are a wealth of options to keep busy. Check out our itinerary for a perfect two-day getaway.
The Red Tree House is a charming bed-and-breakfast with contemporary digs, an evening wine and beer reception, and a setting in the trendy Condesa neighborhood.
If a stunning beach trip is all your group of women want, check out Grand Cayman in the Cayman Islands. Its Seven Mile Beach, which features white sand along beautiful clear waters, is often considered one of the best beaches in the Caribbean. Resort prices are unsurprisingly high in this area, but the views alone are worth it. Be sure to eat lots of fresh seafood and make a visit to Stingray City — a series of shallow sandbars where visitors can pet and feed the sea creatures.
The Comfort Suites Seven Mile Beach is arguably the most affordable spot along that pricey stretch of coast, while The Reef Resort offers a good value on the quieter East End.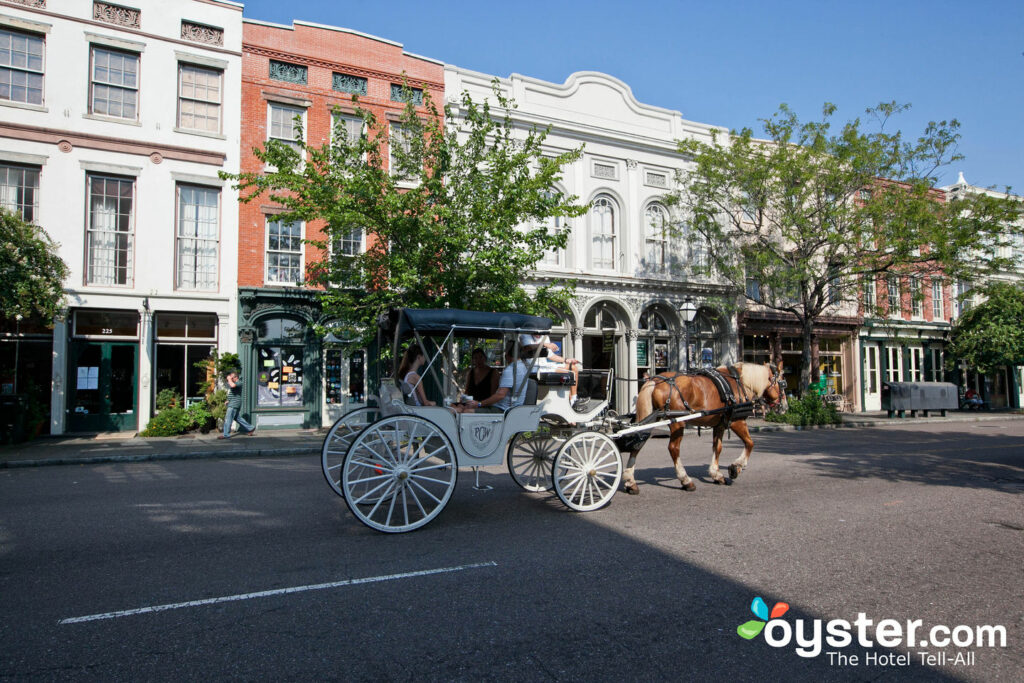 Live in the United States and want to keep the trip simple? Charleston is oozing with southern charm, thanks to cobblestone streets, historic mansions, and events like the Charleston Jazz and Heritage Festival. Take a horse-drawn carriage through town, shop at the numerous boutiques, and dine on classic southern fare with a twist.
If charm is what you're after, stay at the Indigo Inn. The B&B has quaint decor, free breakfast, free evening wine and cheese, and it's located in the heart of Charleston's Historic Downtown neighborhood.
Whether you're heading to the club or needing some love on Instagram, Reformation has a slew of dresses for all of your girls.
Related Stories:
All products are independently selected by our writers and editors. If you buy something through our links, Oyster may earn an affiliate commission.