Tucked between the home stretch of summer and the hoopla of holiday season, October is arguably the best time to travel. By now, summer surge pricing has likely eased up, crowds have thinned, the air is cool and crisp, and fall festivals, like Dia de Muertos and Oktoberfest, fill the calendar. Given this, autumn is many things to many different people: a time to admire the fall foliage on a hike or train ride, scout out pumpkins and apples with the kids, get a good a scare during Halloween, or take advantage of the slashed hotel and flight prices and flock to far-flung destinations. For some inspiration, we turned to travel experts and picked their brain on the best places to go this October. Here are their top picks.
"Adorable Amsterdam could be the European capital of cuteness, with its canals, bicycling locals, and 17th-century homes. But it's absolutely swarmed in the spring (at the height of tulip season) and the summer (when hostel-going backpackers arrive en masse). That's why smart travelers go in October. The turning leaves give a gorgeous autumnal look to the canals, and you'll find far shorter lines at the Anne Frank House and the Van Gogh Museum. Of course, the biggest reason to go in October: Airfare is much cheaper in this month compared to peak times, and the Dutch pancakes are just as delicious." — Maria Teresa Hart, Executive Editor
Hotel Pick:
"I'm generally not a big fan of feeling scared, but come October, I like to go all in on spooky vibes just in time for Halloween. With a storied past that includes slave trading, pirates, voodoo, New Orleans is often cited as one of America's most haunted cities. And it isn't shy about displaying its darker side to tourists. Historic boutique hotels in the French Quarter are generally proud of their haunted reputations. Spirit and ghost tours, cemetery visits, a voodoo museum, and walk-in psychic sessions are all on offer, too. For those interested in less frightening activities, Beignet Fest is October 6 and LGBT Halloween kicks off with parades and dance parties on October 26th and runs through the 28th." — Megan Wood, Editor
(Haunted) Hotel Pick:
"Dia de Muertos is one of the most visually stunning times to visit Mexico. Many of its traditions — marigolds, calaveras, and other now-ubiquitous icons — have made their way into designs around the world. But the holiday is far more than a celebration of pretty visuals. Depending on where you are, festivities range from solemn to family-centered to large-scale parades complete with dancers. Oaxaca is arguably the most famous of Mexico's major cities when it comes to Dia de Muertos celebrations, though small towns like Patzcuaro and Janitzio, both in Michoacan, are renowned for their traditions as well. Mexico City hosts a major parade that's worth seeing, too. Wherever you are, be sure to try pan de muerto, the traditional cinnamon-sugar sweet that appears in bakeries across the country at this time of year. What's more? The holiday also marks the end of the rainy season across most of the country, with spring-like temperatures and clear skies becoming the norm." — Kyle Valenta, Manager of Editorial Operations
Hotel Pick:
"Growing up in Texas, I didn't really experience fall's famous foliage, but now that I'm on the east coast, I love making weekend trips to celebrate the season. There's no place better to do that than , which even in peak foliage times, remains quiet and uncrowded. Whether you head to the hip city of Portland or go farther north to Acadia National Park, there are tons of great autumn activities to keep busy: hiking to points overlooking the dense foliage, whale watching off the coast, visiting wineries or pumpkin patches, and roasting s'mores, to name a few. Don't pass on the roadside whoopie or apple pie stands, either. You can check out to plan your visit around peak foliage times, though it's quite beautiful throughout October." — Lara Grant, Editor
Hotel Pick:
"While travel to Montreal is most popular during the summer, I personally think that autumn is the best time to visit. Besides being more affordable in October, the weather is also slightly cooler, making exploring the city positively pleasant. With abundant restaurants, cafes, outdoor markets, and plenty of events citywide, Montreal is the perfect long-weekend getaway. Don't forget to walk up Mount Royal to take in the fall foliage and sweeping city views." — Liz Allocca, Senior Video Producer
Hotel Pick: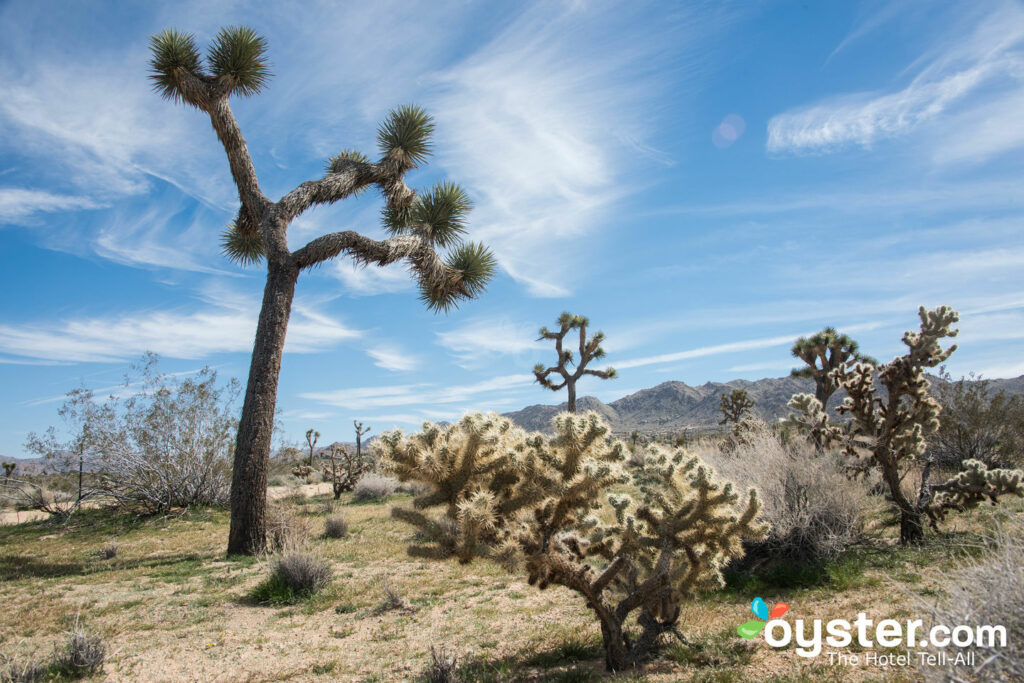 "October is a great time to visit the California desert. The temps start to cool off in October, so it's the perfect time to pack up your hiking boots and spend a day or two in this absolutely stunning national park. I recommend camping in the Hidden Valley Campground. Must-see areas of Joshua Tree are Arch Rock and Cap Rock. Plus, don't miss the sunset from Hall of Horrors. If you're going for a day hike, pack warm clothes and plan to stay past sunset for some amazing stargazing." — Noemi de la Torre, Photo Operations Lead
Hotel Pick:
"Last October, I went to the Cotswolds in England. Although I love English gardens in the spring and summer, you can't beat the autumn leaves underfoot and cool weather as you explore the charming villages and countryside. The best way to see the area is by walking. My cousin and I traversed 20 miles of a walking path called the Cotswold Way with just backpacks and walking sticks. After a hearty full English breakfast at a B&B, we walked through fields and forests all day, making friends with sheep, and arriving at the next B&B in time for dinner." — Laura Hinely, Senior Photo Editor
Hotel Pick:
"The Hudson Valley and upstate New York is magic in October, especially for nature-deprived urbanites, like me. My young nieces and I live in Brooklyn, and every October, we head north for a day of full-on fall activities: hay bale rides, corn mazes, the whole thing. Of course, we return home with bags full of hand-picked honeycrisps and bellies full of cider donuts. This year, I hope to take them to the Great Jack O'Lantern Blaze in Croton-on-Hudson. It's an insane display of thousands of glowing pumpkins arranged as towering sunflowers, massive spider webs, even a spinning carousel.
Without kids in tow, I can go further afield and stay longer. The Catskills are unbelievably beautiful this time of year, when the landscape is ablaze with red, orange, and yellow. Plenty of hiking trails loop past pristine lakes and offer beautiful views of the fall foliage from their summit. (One of my favorite hikes is Sam's Point Preserve, especially when I can reward it with a Bavarian pretzel and draft beer from Mountain Brauhaus.) The Adirondack Scenic Railroad is another wonderful way to see the changing colors. It rolls through Adirondack Park, a "Forever Wild" area protected by the New York constitution. But it's not all wilderness up here. Breweries and farm-to-table eating are as big here as they are in Brooklyn. I especially love Empire Farm Brewery in Cazenovia and Brewery Ommegang in Cooperstown and, for food, The Tailor and the Cook in Utica. (I could go on.) Saratoga Springs is delightful in October, when you can brave a creepy ghost tour through downtown or, if you can handle it, spend the night at the allegedly haunted Batcheller Mansion Inn." — Anne Olivia Bauso, Editor
Hotel Pick: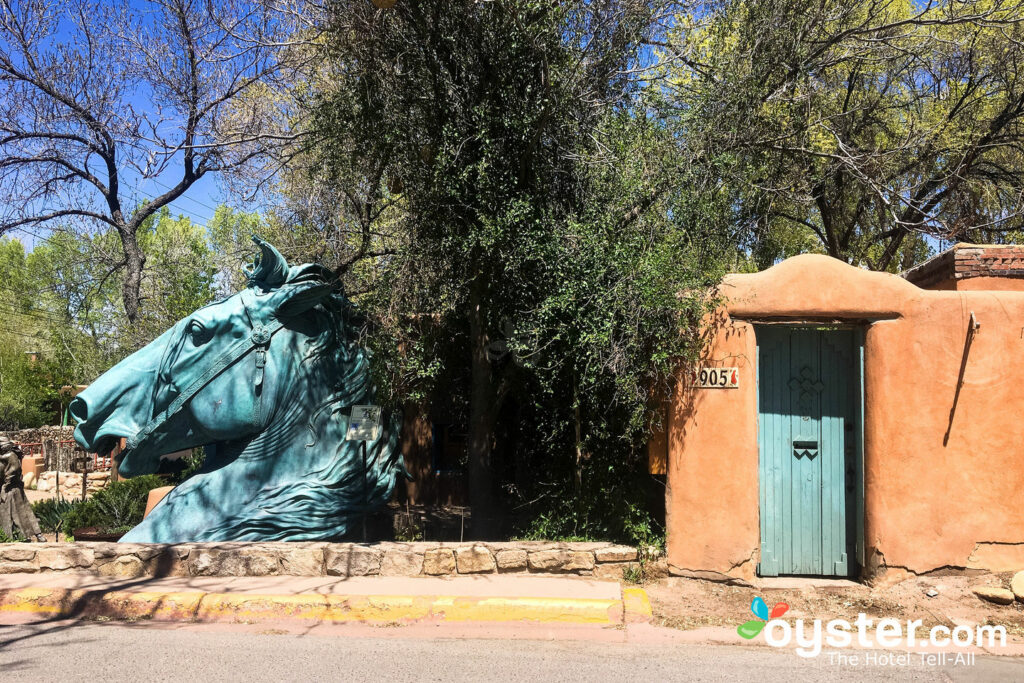 "There's no wrong time to visit Santa Fe, New Mexico's vibrant capital with a thriving art scene, downright delicious cuisine, and earthy adobe buildings set against the beautiful backdrop of mountains and vast blue skies. Winter brings plenty of skiing opportunities in the Sangre de Cristo Mountains, while summer hosts endless art and jewelry markets as well as memorable opera performances. Arguably the best time to visit this southwestern city, however, is fall, when the temps are comfortable and the streets are still buzzing. October welcomes the chile harvest season plus cool, cutting-edge events like the Santa Fe Independent Film Festival, dedicated to New Mexican and American films. The boutiques and galleries lining Canyon Road, museums on Museum Hill, and downtown Plaza roll out the welcome mat to tourists, though spaces aren't as crowded as in the peak summer season. Another reason to add Santa Fe to your must-visit list this fall: Every October, the Albuquerque International Balloon Fiesta — the world's largest hot-air balloon festival — takes place just a short drive south of the city." — Alisha Prakash, Senior Editor
Hotel Pick:
You'll Also Like:
All products are independently selected by our writers and editors. If you buy something through our links, Oyster may earn an affiliate commission.