An old fable tells the tale of the city mouse and the country mouse (or the city oyster and the country oyster in our case -- we know, it's a bit of a stretch). The story ends with a precautionary warning: cities are crowded, dangerous, and unsavory. But, here at Oyster, we've never met a city we didn't like! Though they may be a bit busier than the countryside, cities are hubs of history, culture, and entertainment. So we suggest you leave the quiet country behind and give the city a whirl. Here are eight megacities (cities with populations of over 10 million people) we can't get enough of.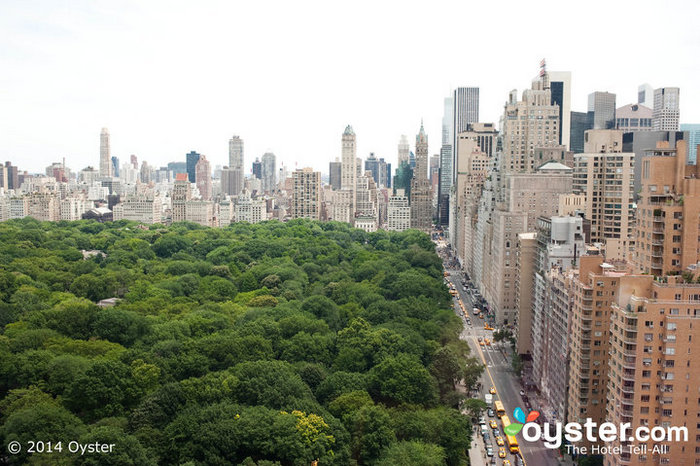 Some call it the Big Apple, others the "City That Never Sleeps," but no matter its name, New York is truly one of the greatest cities in the world. With a population of nearly 24 million people, New York's magnitude may at first seem daunting, but this city's crowds are part of its splendor. The large population is incredibly diverse, which means visitors have access to every type of restaurant, bar, and entertainment venue imaginable. Amongst innumerable, unique neighborhoods, visitors will discover iconic skyscrapers, world class museums, fantastic shopping, and all around vibrancy.
Where to Stay: Mandarin Oriental, New York
The Mandarin Oriental is located just across the street from the lively Columbus Circle. With decadent, yet sleek ,decor and sweeping views of Central Park, the Mandarin Oriental is a wise choice for guests seeking a more modern twist on classic upscale choices like The Plaza or The Pierre.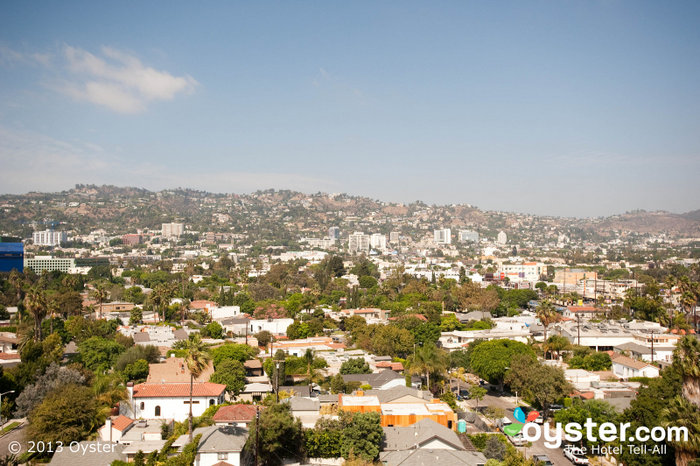 L.A. is a film buff's paradise. Visitors can tour movie sets, strut down the Hollywood Walk of Fame, and maybe even spot a celebrity or two. But Los Angeles isn't just for film fanatics; this megacity has it all. Mild weather year-round makes it easy to enjoy L.A.'s great beaches and scenic mountains. Foodies will revel in the city's countless dining options, from gourmet taco trucks to high-end sushi bars. And families can find endless amusement at nearby Disneyland and Knott's Berry Farm. With so much to offer, it's easy to see why so many people choose to visit Los Angeles each year.
Where to Stay: SLS Hotel at Beverly Hills
The SLS Hotel at Beverly Hills is modern and eclectic, and has just the right amount of spunk. Rooms have beds that seem to float in their centers, and every available wall space is covered in mirrors. This hotel is all about location, as Beverly Hills is known to be a playground for the rich and famous. Iconic Rodeo Drive is nearby, as are historic, noteworthy hotels such as the Four Seasons Beverly Wilshire and The Beverly Hills Hotel. The SLS is also centrally located within the city, making travel a bit easier.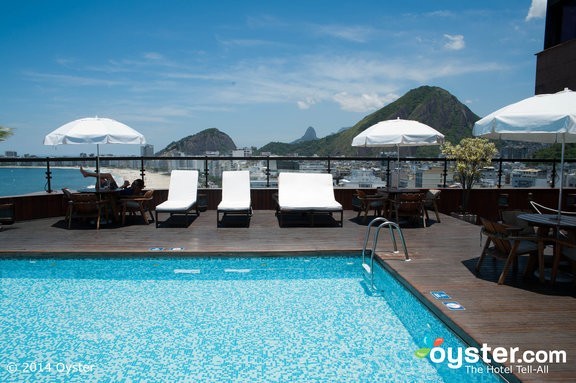 The 2014 World Cup brought much attention to Brazil's second largest city, which is also set to host the 2016 Summer Olympics. But sporting events are not the only things that make this city special…Rio has it all. The city's natural beauty is unparalleled, as it is uncommon to find major urban centers that are surrounded by cascading hilltops and white sandy beaches. No trip to Rio is complete without visiting that statue of Christ the Redeemer, that stands nearly 2,400 feet above the city on Corcovado Mountain, and has become a symbol of Brazil itself. With a population of 12.9 million, Rio may sometimes feel a bit congested. If crowds drive you crazy, however, be sure to avoid the city during its busiest times: New Years and Carnival.
Where to Stay: Porto Bay Rio Internacional Hotel
Located directly across from the world famous Copacabana beach, Porto Bay is an excellent mid-range option. The decor is simple; rooms are well-maintained and bright, with large windows, white linens, and sand-colored wood floors. The rooftop pool offers incredible views of Copacabana, and hotel attendants provide free towels, chairs, and umbrellas at the beach.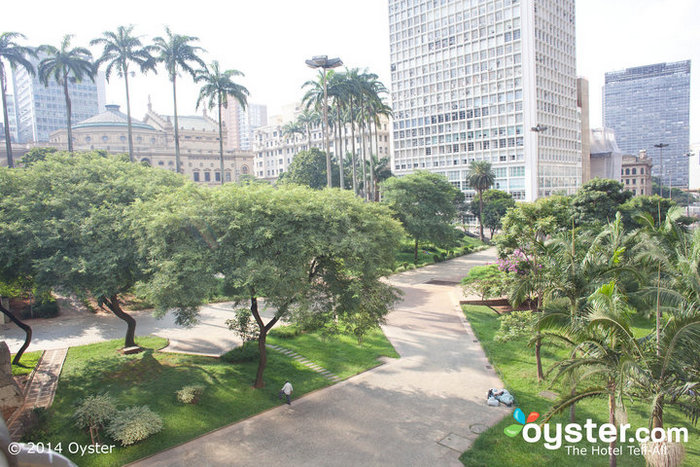 With its faster pace, incredible diversity, and a population almost doubled in size to Rio's, Sao Paulo is the New York to Rio de Janeiro's Los Angeles. Brazil's largest city is packed with multicultural opportunities. Sao Paulo is known for its varied culinary scene, art museums, and top-notch nightlife. To avoid the city's notoriously congested traffic, stay in central neighborhoods such as Centro or Jardins; this way you can accomplish the majority of sightseeing on foot. Popular sights in these areas include Ibirapuera Park (often compared to New York's Central Park), the Museum of Modern Art, and Rua Oscar Freire (often compared to L.A.'s Rodeo Drive).
Where to Stay: Hotel Unique
Sao Paulo's Hotel Unique lives up to its name. This boat shaped hotel shines with lime green walls and fuchsia furniture, yet still manages to be tasteful and welcoming. Large round windows can be found throughout the hotel, bringing in lots of natural light and complimenting the subtle — if a bit strange — maritime theme. Rooms are spacious with crisp white linens, and minimalist — though not stark — decor. Many overlook beautiful Ibirapuera Park, and most of Sao Paulo's great sights are within walking distance.
Often called the Paris of South America, Buenos Aires is both stunningly beautiful and architecturally impressive. Yet, visitors who wander its streets, explore its parks, delight in its tango, and eat its incredible barbecue, will come to learn that Buenos Aires needs no such distinction. This Argentinean gem can shine bright on its own; and hey, it must be doing something right as it welcomes more annual visitors than any other South American city. The key to maintaining your cool in this larger-than-life metropolis is to become neighborhood-focused. Craving great shopping and dining? Check out Palermo. Want waterfront views and fabulous sunsets? Puerto Madero is the spot. La Recoleta teems with historic charm, and Retiro is the city's transportation hub, home to Avenida 9 de Julio, one of the widest avenues in the world.
Where to Stay: Ilum Experience Home
Located in the ultra-posh Palermo SoHo neighborhood of Buenos Aires, the Ilum Experience Home is a small, 12-room hotel that offers a relaxing oasis away from the city's bustling downtown. Though seemingly tiny, the hotel is actually very spacious and airy, with multiple green spaces and a tranquil atmosphere. Rooms are reminiscent of the Apple Store (in the best way possible) as they are completely white with bright pops of color; some are equipped with beautiful terraces.
Filled with historic landmarks and charming outdoor spaces, bursting with energy and excitement, and home to some of the best looking royals around, London is a hotspot where travelers will relish in all it has to offer. History buffs will love the Tower of London and the Churchill War Rooms. Adventurers can soar above the city on one of the world's largest ferris wheels, The London Eye. Foodies can take part in the British custom of high tea during the afternoon, and then bar hop through London's famed pubs at night. Even bookworms will find their niche at Europe's largest book retailer, Waterstones on Piccadilly. Crowds are inevitable in London, but if the cold doesn't bother you, January and February see a tremendous decrease in tourism.
Where to Stay: Baglioni Hotel London
An excellent Kensington location, stylish rooms with serious attention to detail, and an outstanding Mediterranean restaurant make the Baglioni Hotel London a fantastic choice for travelers. Rooms are classically decorated with warm tones and dark woods, and include free Wi-Fi and Illy espresso machines — thoughtful, money-saving touches in a city known for its expenses.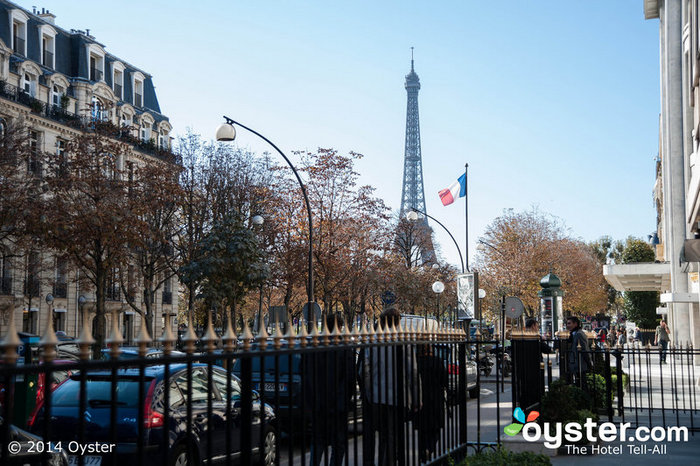 Whether peering down from the top of Notre Dame's spires or strolling along the banks of the Seine, it's hard not to fall in love with the City of Lights. Often called one of the most romantic cities in the world, Paris is brimming with picturesque parks, cobblestone streets, and beautiful bridges, seemingly meant for the leisurely strolling couple. Yet, Paris is also a lively metropolis, fashion capital, culinary treasure trove, and architectural stunner, and it's one of Europe's most visited cities. Be sure to take advantage of Paris's efficient and easy to use metro system in order to avoid the sometimes congested streets. And if the thought of large crowds makes your blood boil, avoid popular museums on the first Sunday of every month, when admission is free and the multitudes emerge. But if you love a good deal, make sure to check them out!
Where to Stay: Hotel Brighton
The Hotel Brighton is located in one of the most desirable arrondissements (districts) for travelers. Stay at the Hotel Brighton and you'll be neighbors with the Louvre, the Tuileries Gardens, and the world famous Paris Opera. Antique furnishings with modern touches (think old world chandeliers and bright pink velvet) make this hotel every bit Parisian.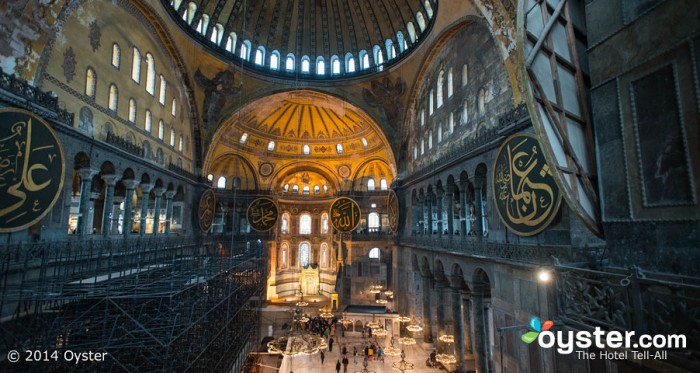 As one of the world's largest cities, Istanbul is certainly crowded. But where else in the world can you stand on two continents at once? That's right, Istanbul straddles both Europe and Asia, and its eastern and western influences can be felt around every corner. The Hagia Sophia, arguably one of the world's most remarkable historic sites, graces the city skyline with Byzantine flair. The Blue Mosque and The Grand Bazaar have a decidedly eastern feel, while the modern nightclubs and restaurants of Beyoglu fit right in with the west's leading cities. A modern city with modern problems (hello, traffic), authentic Turkish culture (think hammams, whirling dervishes, and hookah) is prevalent throughout the city as well.
Where to Stay: Ciragan Palace Kempinski
A sprawling property with manicured grounds and a stunning setting right on the Bosphorus Strait, the Ciragan Palace Kempinski is the ideal escape from Istanbul's busy streets. As the former residence of an Ottoman Sultan, The Ciragan Palace is every bit palatial, with marble floors and columns, enormous chandeliers, and plush Turkish rugs and furnishings. Famous Turkish hospitality can be felt throughout the hotel, whether guests are lounging by the outdoor infinity pool or dining in one of four excellent on-site restaurants.
Check out Oyster's page on Google+
To learn more about Alex Creange, visit her on Google+
RELATED LINKS:
All products are independently selected by our writers and editors. If you buy something through our links, Oyster may earn an affiliate commission.