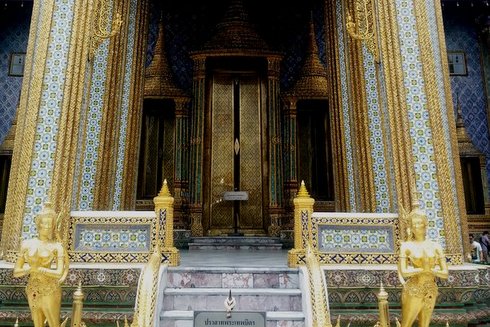 No trip to Asia is complete without experiencing the marvel of the many ornate Buddhist temples that are found throughout the region. Quintessentially Oriental, temples dedicated to Buddha can be found throughout the continent, with countries such as Thailand, Cambodia, Laos, Burma, Vietnam, and Indonesia all boasting splendid temples of varying size and detail.
Most come attached with an insightful historical and cultural lesson about the city and its inhabitants, making them well-worth a visit, regardless of your religion. It is important to remember that these temples have not purely been designed for tourists, and there are a number of rules that need to be obeyed. Here at Oyster.com, we've complied a list of dos and don'ts for visiting temples so you'll be looking like an expert in no time. (And more importantly, you won't offend anyone.)
Do:
1. Wear
long pants and sleeves
Most temples require modest dress, which
includes covering at least your legs and shoulders. Sarongs and shirts can
often be rented outside the temple, but if the thought of reusing sweaty hire
clothes doesn't seem too appealing then you're better off packing your own
gear. Aim for loose, lightweight clothing (sarongs are ideal) that won't make
you too hot in the humidity.
2. Remove
your shoes and hat
It's pretty common to take off your
footwear before entering temples, houses, and even some businesses. Walking around the grounds and throughout various temples will have you on your feet more than you expect,
so pack some comfortable shoes that are easy to slip on and off.
3. Bow your head
It is customary to bow your head to Buddha when first entering the temple regardless of your own religious views. If there are monks present, it is also important to remember to remain lower than eye-level, so bow your head or kneel when acknowledging them or paying respects to Buddha.
Our Hotel Pick: Hotel de la Paix Luang Prabang, for close proximity to the temples in Luang Prabang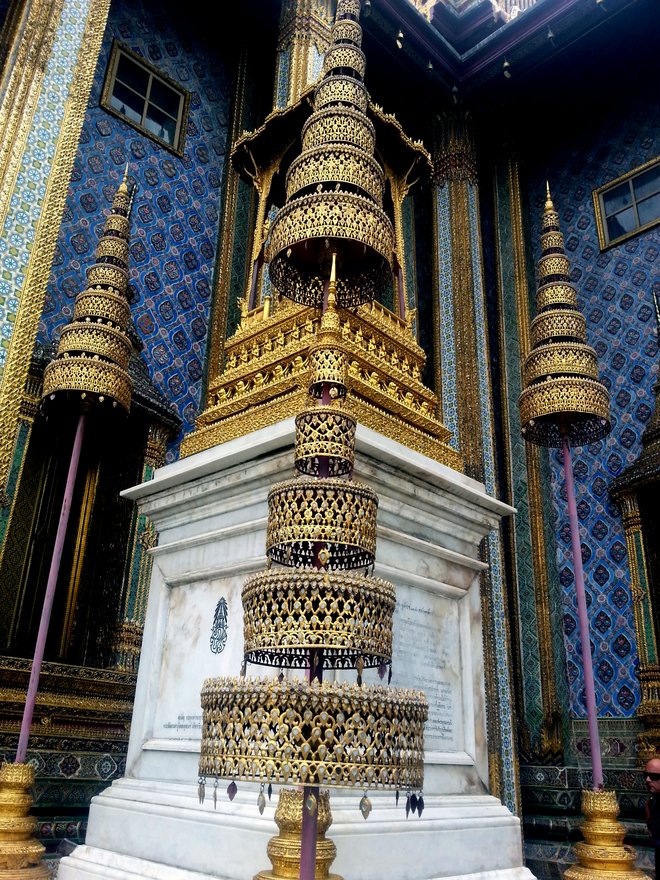 Don't:
1. Point
your fingers and feet towards Buddha
Be mindful of where are you standing in
relation to the Buddha statue. Kneel with your feet pointing backwards and keep
your head bowed, and avoid pointing your fingers at both monks and Buddha. When
leaving, back up a few steps before turning away from Buddha.
2. Touch
"Look but don't touch" should become your
mantra. Ornate decorations and artwork can leave you transfixed, but remember that fiddling can be a sign of disrespect…and this mantra applies to both how you treat the temple interior and your partner: Buddhist
temples are definitely not the place for public displays of affection.
Our Hotel Pick: Tamarind Village, for easy access to Chiang Mai's temples
Do:
4. Show respect
Keep in mind that temples are still a place of worship and not just a tourist attraction. Turn your phone to silent, keep quiet and conservative, and obey whatever rules and customs are present. If you're travelling with kids, ensure you're keeping an eye on them and that they understand the need to be quiet and well-behaved.
5. Read all signs
In touristy areas, there will most likely be a few signs around that explain the behavioural standards that apply during a visit. In addition, there may also be signs or pamphlets around the place that provide maps and basic facts about the temple and its history. It is well worth taking the time to read these; not only will it stop you from committing a grave error, but you'll also gain far more out of your visit if you understand what it is you're looking at.
Our Hotel Pick: Riva Surya Bangkok, to be walking distance to Wat Pho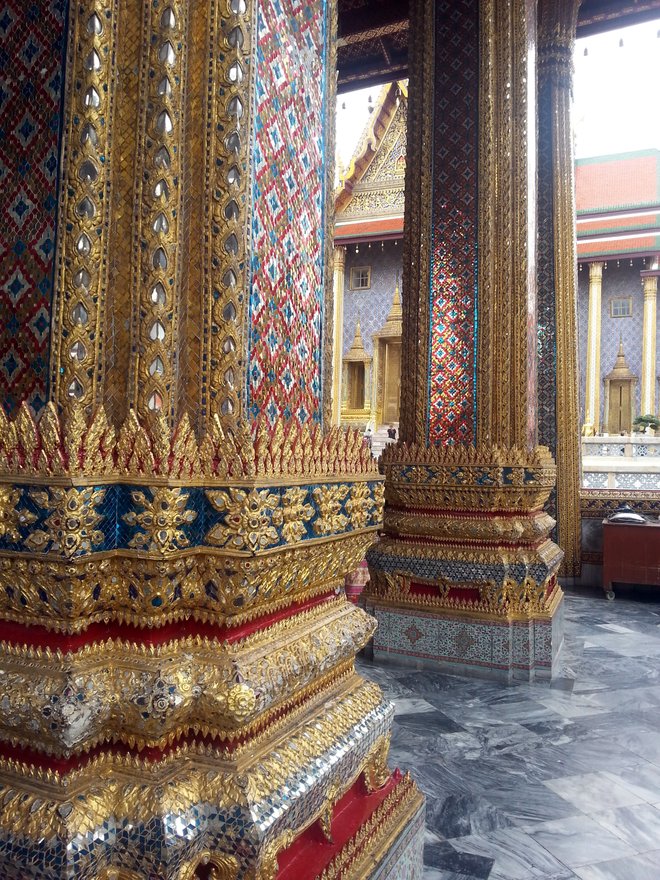 Don't:
3. Take photographs of Buddha
Don't be THAT person who uses a flash when there are signs requesting no cameras. Photographing Buddha is often considered highly disrespectful and even selfies with Buddha in the background can be pretty controversial. Live in the moment and ditch the smartphone for a while — after all, you'll have more time to appreciate the temple if you're not documenting every second.
4. Cram in too many visits
It's definitely possible to have too much of a good thing, and visiting temples is no exception. If you continually hop between temples you'll eventually lose interest; memories of each will just blur together and even the most intricate design won't be able to excite you. Pick out a few temples and visit them throughout your holiday to avoid burnout. It will be far more memorable to learn a brief history and do a full tour of three breath-taking temples than to rush around trying to see 10.
Our Hotel Pick: Siddharta Boutique Hotel, to be on the way to the temples outside Siem Reap