Travel awakens all of the senses -- but let's be honest, taste (and therefore, food) is clearly the most fun way to get a fill, er, feel for a new destination. Europe's culinary delicacies differ dramatically from one city to another, let alone country to country, which is just one reason for the continent's greatness. Whether you're living it up in luxury hotels or backpacking between hostels, these six European dishes in six European cities are not to be missed.
Google "Marseille" and chances are you won't
have to read beyond one or two lines before you see a mention of bouillabaisse.
And while that hardly makes our pick all that original, well, what can we do? Bouillabaisse
is Marseille through and through, and if you don't try the ultra-fresh fish stew
while you're in the southern French city, you'll likely regret it. Wander the Vieux Port neighborhood and follow your nose towards any quaint seafood restaurant.
Hotel Pick: With great views of the harbor
and delicious seafood from the on-site restaurant, Residence du Vieux Port is a
great place for a foodie to stay in Marseille.
Like tapas but not tapas, pintxos are one
of the Basque country's finest inventions. Since Bilbao is the region's capital
and a hugely vibrant city to visit, it's the best place in the area to try the light bites.
Sellers of cocktail sticks must do a roaring trade in this part of the country
because you'll find these Moorish spiked bites on sticks in every bar. Grilled
pepper is great, but the classic anchovy on bread can't be beat — especially when pairing it with a
glass of white wine.
Hotel Pick: Located in the center of the
city, Melia Bilbao is an ultra-modern hotel that's all about the clean lines of
it minimalist architecture.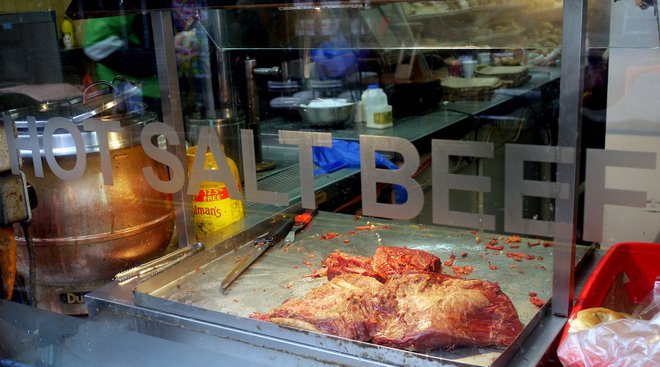 Forget London's creative culinary scene; don't be tempted by a roast and don't get sucked in by the full English
breakfast (okay, you can eat a full English as well). However, we'd argue that the one food you
should eat in London is the salt beef beigel. (Bear with us.) If you're chic (or you're trying to be), head for the
Brass Rail in the West End's Selfridges department store. If you want a more
authentic experience, go for salt beef and mustard at Brick Lane's Beigel Bake — at
one in the afternoon or one at night.
Hotel Pick: In the heart of the East End,
the historic Town Hall Hotel mixes original architectural features with chic
art deco design.
If you thought the best way to eat
artichoke was drowned in olive oil from a jar at your local deli, then you
haven't eaten it in Rome. A Roman-Jewish hybrid, a deep-fried
artichoke– full of crackle and crunch — is a delicacy worthy of the great city. While the dish is reasonably
common, where better to go for your flowery fix than the famous Roman-Jewish
trattoria Giggetto?
Hotel Pick: Traditional boutique hotel
Villa Spalletti Trivelli in Trevi features marble bathrooms and an array of
gorgeous artwork and antique furniture.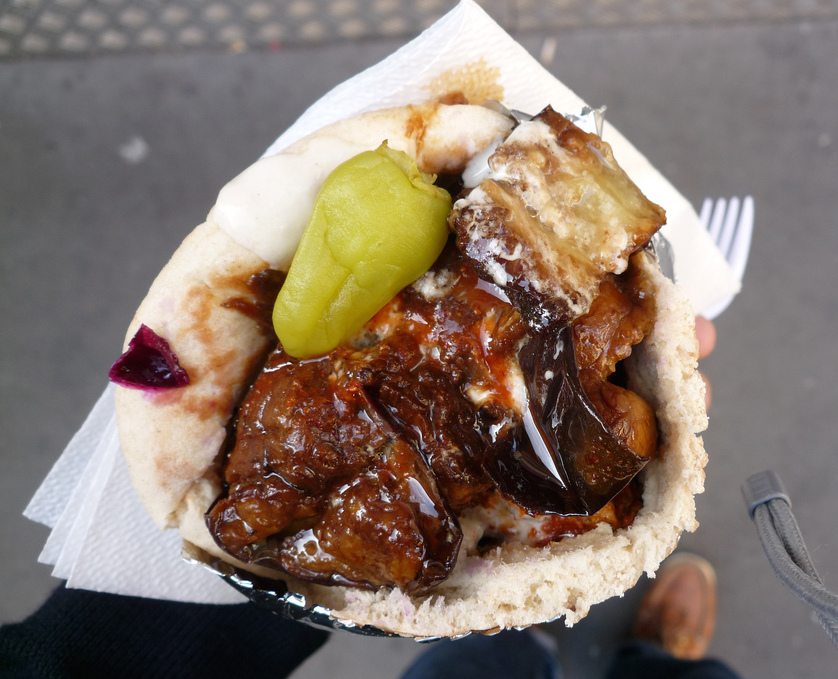 Macarons are clichéd, French fromage is
everywhere, and foie gras comes with issues. To keep the city from choking on
its croissants, we've opted for an adopted Parisian delicacy that everyone can
agree on: the humble falafel. Placed in a wrap, covered in tahini, and spruced
up with crunchy vegetables, it's a dish that is so much more than the sum of its
parts. Head to Le Marais and order from one of the many falafel shops on Rue
des Rosiers.
Hotel Pick: Stay at the warm, cozy Hotel du
Haut Marais in the 3rd arrondissement, where the quiet location is
surrounded by shops and restaurants.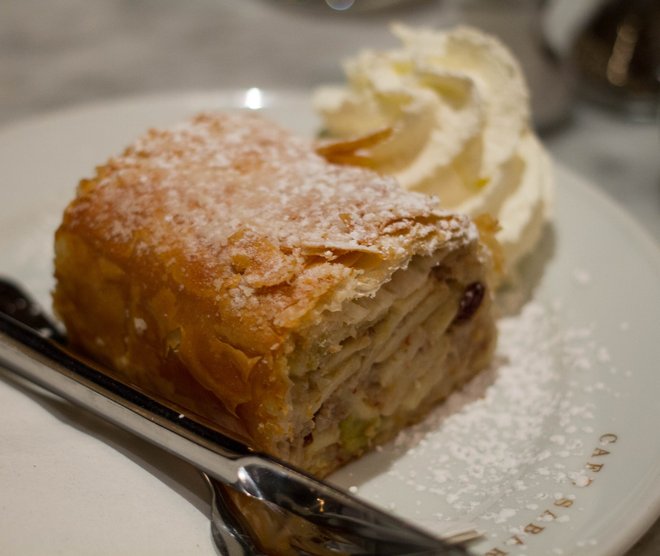 While the idea of only eating strudel in
Vienna is obviously a paradisiacal thought, we have to insist that there is
coffee to go alongside it. But that's our only insistence. While apple is
the preferred fruit and a Wes Anderson-style, continental art-deco cafe is the
preferred venue — we can accept that just about any flavor and anywhere in Vienna is just about right
for strudel. However, we do recommend you give Café Landtmann a go
for tradition's sake.
Hotel Pick: With uniquely decorated rooms and a
great location close to Naschmarkt, the Hotel Beethoven Wien is a good
mid-range choice for a stay in Vienna.
Related Links:
All products are independently selected by our writers and editors. If you buy something through our links, Oyster may earn an affiliate commission.