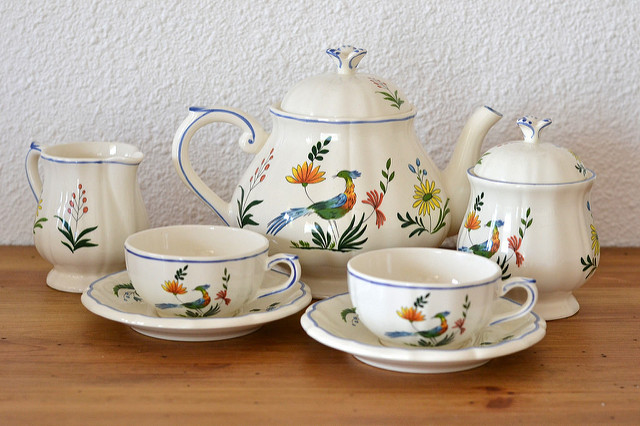 If there's one thing you need to do when you're in England, it's sit down for a proper tea. There's nothing quite like taking a break from the day, sipping on delectable drinks, and munching on some petit fours. Unfortunately, many of us can't get over to London just like that, but that doesn't mean you can't follow tradition and dine like the Queen.
Yup, there are numerous hotels all throughout the United States that offer tea time, a tradition which dates back to 1840. It was in that year Anna, the seventh Duchess of Bedford, enjoyed a late-night dinner and therefore would become hungry around four o'clock in the afternoon, needing a snack between lunch and dinner. While you might not have Piccadilly Circus or a castle out your door, you can still have an authentic experience in U.S. locales from New York to Denver, from Chicago to Boston.
Here are eight places you can get a lovely high tea in the good ol' US of A.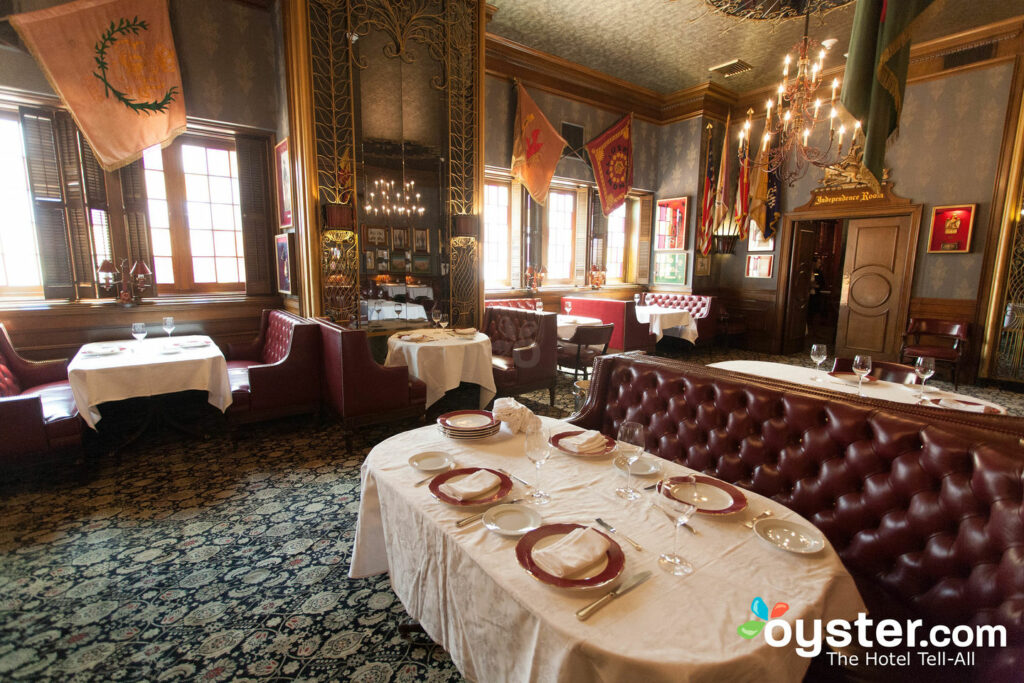 This downtown
hotel is one of the most iconic in Denver and steeped in history. It's even
rumored that every United States
president since 1892 has visited. So, it makes sense that a property with so much
tradition would offer a high tea. From noon to 4 p.m. you can reserve a spot to eat some tea pastries, scones, and tea
sandwiches. The hotel even has Devonshire cream shipped directly from England, and a
harpist or pianist playing to make the luxurious experience even more
authentic.
Sure ,this city wasn't always a fan of tea (remember the
Boston Tea Party), but it has certainly made up for it by hosting an afternoon
tea at one of the fanciest hotels in the city. Overlooking the Public Garden, at the Taj you can sip custom-blended teas and snack on
delicious treats in the elegant French Room. While you kick back and relax you
can take in the original artwork, stunning chandeliers, and live harpist.
Boston must really want to
break away from its historic hatred for tea because another hotel in the New
England city made the list. The interior here is decorated in 18th-century English
furnishings, making it the perfect setting for an afternoon tea. Taking a note
from the hotel's heritage, The Langham Afternoon Tea with Wedgwood follows the
rules of the The Langham, London — where the tradition was born in 1865.
The 100-year-old Central Park hotel has been the backdrop
and inspiration for some of the greatest books, movies and TV shows. After
stepping inside the Palm Court you'll see why so many were inspired and why the
afternoon tea served there has become as iconic as the hotel itself. It's an experience
unlike any other with a lengthy list of tea selections all served on custom
tableware and Bernadaud china. And who can forget the hotel's most famous
fictional resident Eloise? There is a special tea offered based on the daring
character that comes complete with custom Eloise teacups, pink lemonade and
cotton candy.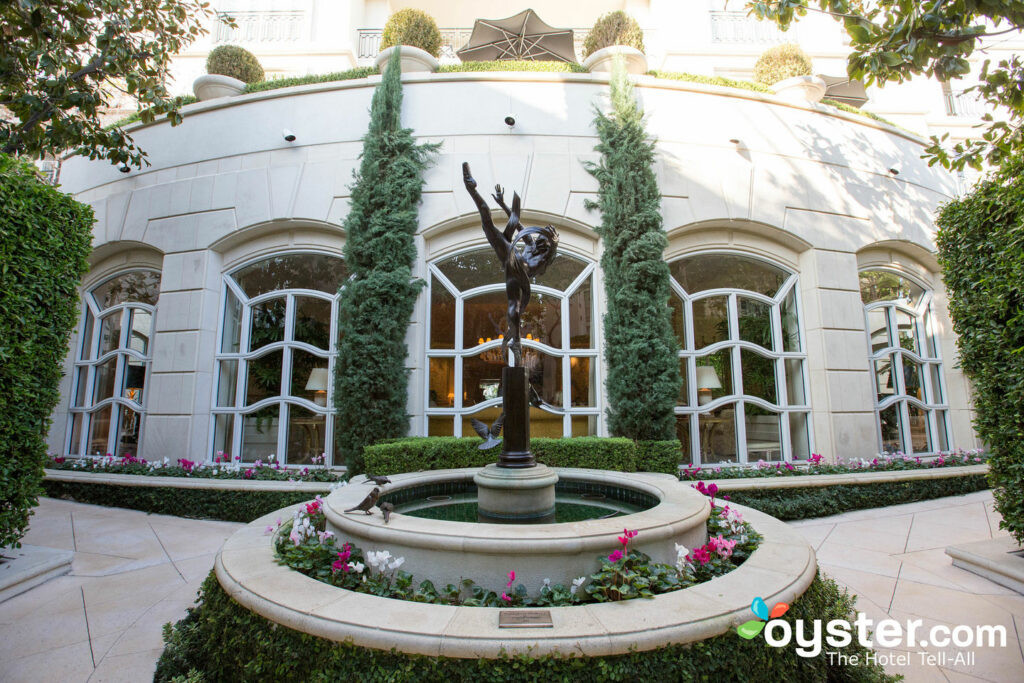 You won't see actual
royalty during this teatime, but you might see some Hollywood royalty. The five
star hotel hosts an afternoon tea on the weekends at 12pm, 2:30pm and 5pm in The Living Room where you get a tower of savory finger
sandwiches, a selection of sweet pastries and scones along with an optional
glass of Champagne. Of course, the classic experience comes with the accompaniment
of a classical harpist.
Texas
might be known more for BBQ than tea, but that didn't stop luxury spot from hosting a classic high tea. Served daily from 2pm to 5pm,
the property takes a spin on the traditional English tea by adding a bit of
Italian flair based on the motif of the rest of hotel. Don't
worry though; you'll still get all mini sandwiches, fine china and sweets your
heart desires.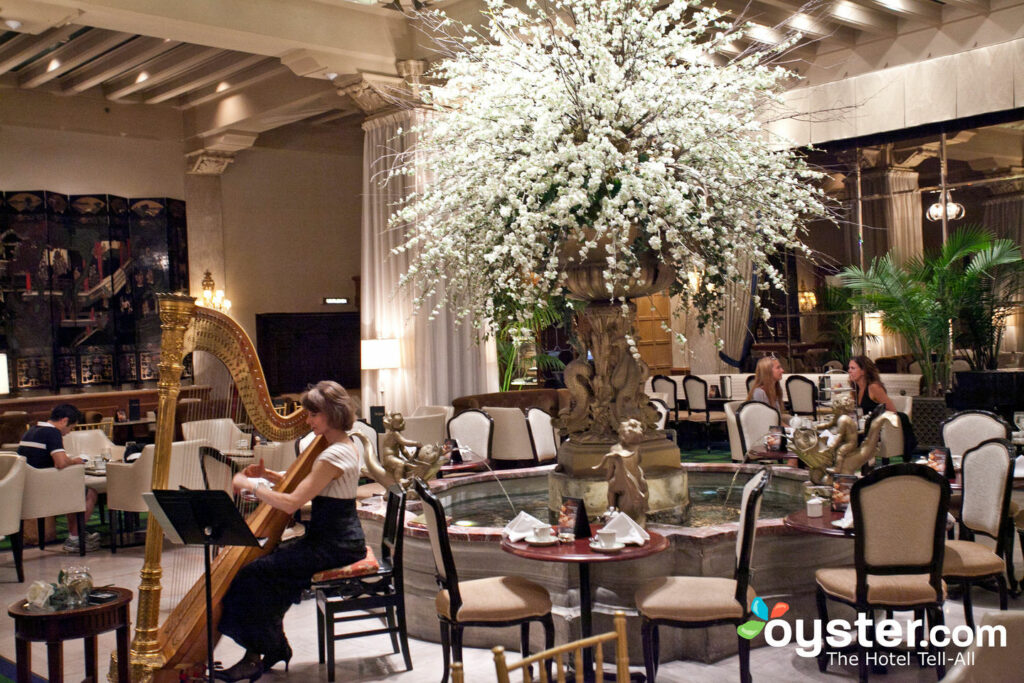 Tea
has long been part of the history of this downtown luxury hotel. Taking place
in the Tea Lobby, your afternoon dining experience follows in the footsteps of
many before you since the 1920s. Tea was so popular at the property, they even
offer The
Drake Hotel History Tour & Tea talking about the numerous celebrities and famous guests that have
indulged in the legendary service as well.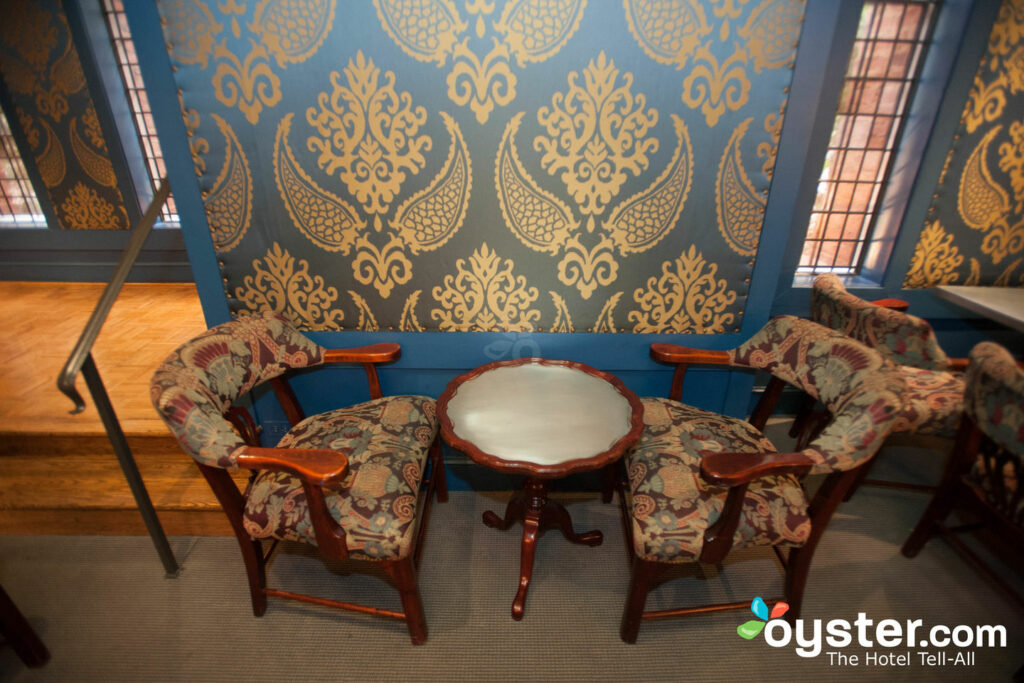 You'll feel like you're
stepping back in time at this historic that's decorated in antique furnishings.
Obviously, that makes for the perfect setting to host a traditional teatime. The
Royal Tea follows the 1840 tradition by offering three
finger sandwiches of Scottish Smoked Salmon, watercress and cucumber, egg salad,
two house-made butter and dried fruit scones with preserves and Devonshire
cream, handmade petit fours and tartlets, chocolate truffles, and fresh seasonal
berries with whipped cream. You also get a glass of Kir Royal with your choice
of Harney & Sons Tea.
Related Stories:
All products are independently selected by our writers and editors. If you buy something through our links, Oyster may earn an affiliate commission.