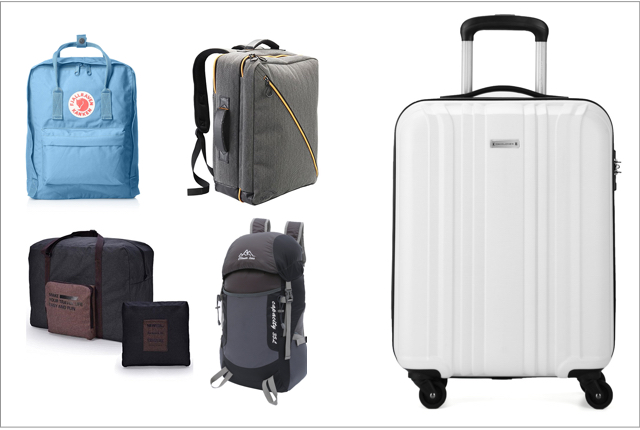 If you've ever flown Ryanair, easyJet, or any other budget airlines, you know that size really matters when it comes to your carry-on bag. Each airline has strict size requirements for luggage -- and airline staff absolutely will measure your bag if it looks just a hair too big. If it is oversized, you have two options: Put on as many articles of clothing as you can to make your bag shrink, or check it for a hefty sum. This might seem like a bit of a hassle, but when you're looking at flights that might cost as little as $15 one way, we think it's worth it. But to avoid any last-minute packing rearrangements or a shocking fee, we've rounded up nine bags that are within the smallest carry-on size requirements. Just be sure not to overstuff your bag!
The brand Cabin Max is dedicated to creating bags that fit the carry-on size restrictions of budget airlines around the world, so it's a great idea to head to it for your budget-flight luggage needs. We're partial to the Oxford backpack, which is the exact size that Ryanair permits as a carry-on. It opens like a suitcase, making packing and unpacking a breeze. Is its rectangular shape a little awkward? Sure, but it maximizes space extremely well.
Living in a cramped apartment? This super lightweight, waterproof duffel bag is foldable, packing neatly into a small square, which certainly saves on storage space. It's also a great idea to pack this bag within another suitcase, just in case you buy a few more souvenirs than you expected to!
You don't have to limit yourself to a non-wheeling bag on Ryanair. The AmazonBasics Vienna Luggage Expandable Suitcase Spinner is just the right size for a budget flight.
If you're in the in-line wheel camp (instead of spinner wheels), here's the Ryanair-sized bag for you. It's also a soft-body bag, if that's your preference. While some reviewers of the bag were shocked by its small size, that's the price you'll have to pay (so you don't have to actually pay) when you fly on a budget airline.
Weighing just over 3.5 pounds, this tiny two-wheeled suitcase is great for stashing beneath the seat in front of you. In addition to its retractable handle, it has a carry handle on the side, should you choose to carry it like a briefcase.
This under-seat rolling bag by Aerolite may be small, but it's a quality piece of luggage that might be a bit more durable than some of the other bags on this list. It comes at a bit of a higher price point, but it's worth the investment, in our opinion.
We had to put a second Cabin Max bag on this list: as one the world's lightest cabin-approved carry-on bag, it's a super great option. Plus, the bag collapses for easy storage.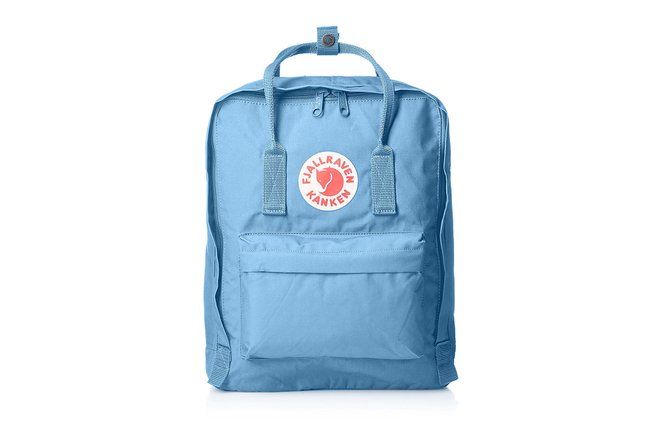 The iconic Fjällräven Kanken backpack is a perfect choice for those who prefer to carry a brand name bag. It comes in dozens of colors, too, so you can pick the one that best suits you. One thing to note — the backpack is quite a bit smaller than the maximum budget airline dimensions, so if you'd prefer to maximize your space, you're better off with a Cabin Max backpack.
If you're off on a backpacking adventure, consider this water-resistant hiking bag, which fits the carry-on size requirements of budget airlines and is super lightweight.
For a short plane ride, catch up on that book you've been reading with Amazon's new Kindle Paperwhite.
You'll Also Like:
Oyster.com is a participant in the Amazon Services LLC Associates Program, an affiliate advertising program designed to provide a means for sites to earn advertising fees by advertising and linking to Amazon.com.