If you're a water sports junkie or think you could become one, these nine hotels are the perfect place to start your vacation planning. It doesn't matter if you prefer to surf or snorkel -- whatever your pleasure, we've chosen an awesome hotel for a variety of different activities. So prepare to leave the winter cold behind (and don't forget your sunscreen).
Where to Stay If You Love...
The Bitter end Yacht Club is a top-notch choice for just about any type of water sports enthusiast, but it stands out for its sailing. The resort's sailing school, established in 1985, offers a number of classes, including Sailing 101 for newbies (included as part of a seven-night stay). The resort also has its own fleet of 100 vessels, including sailboats and catamarans. This relaxed, family-friendly resort has tech-free rooms featuring stunning views from the balconies and the sliding doors allows breezes to sweep through.
The Boardwalk Hotel Aruba has long been an insider destination for kitesurfing and windsurfing devotees. It's located just north of most of the High-Rise hotels along Palm Beach, and across the main road from Fisherman's Huts — where the turquoise sea is ideal for both sports, with waist deep water for hundreds of feet and a sandy bottom free of rocks. A new Ritz-Carlton that opened across the street in 2013 may bring more crowds to this area, however. Cabarete in the D.R. is another great kitesurfing destination; if that's more your speed, consider the Viva Wyndham Tangerine.
If your perfect hotel is a no-frills bungalow with easy access to big waves, then this is your spot. Location trumps luxury at these 11 beachfront bungalows sitting just above the sand on Oahu's picturesque North Shore. Sure, the bungalows are modest, amenities are zero, and service is minimal. But a beautiful beach is just outside the door, as are hammocks and grills. And Oahu's most famous surfing spots and a charming surfer town, Haleiwa, are just down the street.
The cliffs along Negril's West End offer lovely snorkeling — the caves and grottoes offer lots of places for fish to hide. At beach resorts, the waters are often too shallow for great snorkeling; we love that this hotel's cliff-side location means you can dive right in to your snorkeling adventure (literally — cliff diving is a popular pastime here). The hotel provides free snorkeling gear, and it's also possible to book snorkeling tours to the reef, which runs parallel to the cliffs.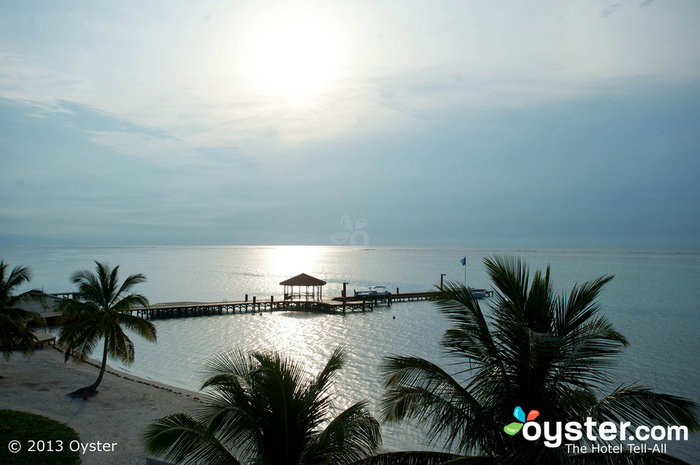 Belize is one of the world's most famous diving destinations, and Ambergris Caye is the perfect jumping-off point for an excursion. The Grand Caribe Belize concierge can arrange a number of diving tours for guests, including trips to Hol Chan, Shark Ray Alley, and the Blue Hole. Grand Caribe is one of the larger properties on Ambergris Caye, with 72 one- to five-bedroom condos that appeal to families and groups. Decor is high-end, and includes Brazilian tile floors, mahogany wood, and granite countertops; all units have private terraces with pool or ocean views.
Islamorada advertises itself as "the sport fishing capital of the world," and it's hard to disagree — over 500 species of fish can be found here. This resort takes full advantage of that fact, offering a fishing pier and free fishing rod rental. Guests can also charter boats or dock their own boats at a nearby marina. The 114-room Cheeca Lodge has has bright, spacious rooms with tropical-luxe decor and lush grounds that are lit up by Tiki torches at night.
This "inn" in Carolina Lowcountry, really more akin to a sprawling estate, provides a one-of-a-kind experience that uniquely blends southern history and almost otherworldly natural beauty: rivers, misty marshes, old oaks draped with wispy Spanish moss, and salty breezes. The resort offers kayaking excursions led by naturalists through the coastal salt marsh, where guests can birdwatch and sometimes spot bottlenose dolphins. There are also kayak fishing trips.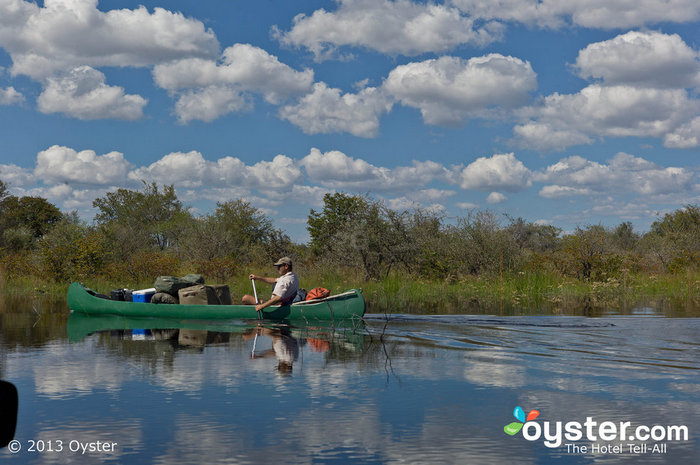 The Selinda Canoe Trail is a four-day, three-night trip that takes place along the Selinda Spillway, offered from May to October. Camp is set up each night in secluded spots along the water — far from modern conveniences such as electricity and flushing toilets, but as luxe as camping can get, with great meals and an attentive staff that does all of the setting up and packing up for you. A safari-on-water, the trip's highlight comes during the day, when wildlife such as elephants, hippos, and giraffes can be spotted. But winding down under the stars, cocktail in hand, with the sound of Africa all around you, is pretty hard to beat as well.
Yachting may not sound like a sport to everyone, but officially navigating or racing a yacht does in fact qualify. Luckily, there are a number of hotels where you can park your yacht while you stretch your legs onshore. Forty 1 North is one of our favorites: This upscale, eco-friendly boutique hotel set on a marina attracts yacht owners by the dozens, and has a hip bar scene that brings in a trendy local clientele as well. If they choose, yacht owners can stay right on their boat in the marina rather than renting a room. Marina services include dockage for yachts up to 250 feet, dockside dining directly on your yacht, Wi-Fi, launch service, dinghy dockage, a seasonal yacht tender, and more.
To learn more about Kelsey Blodget, visit her on Google+
All products are independently selected by our writers and editors. If you buy something through our links, Oyster may earn an affiliate commission.