Who says you gotta stay in NYC to have all the fun? Not us! Especially during the warm months of the summer, diehard Manhattanites actually choose to leave the metropolis behind for sandy beaches and greener pastures. And fortunately, whether it's via plane, train, automobile, or even boat, they don't have to venture far to truly escape. You can be hitting the trails, sipping your way through wine country, soaking up some contemporary culture, browsing through history, or lying on the shore within just a few hours of leaving the city. All reachable from NYC within three hours max, these 10 jaunts are perfect for day trips or even guiltless and easy overnight affairs. So bring the kids (or don't!) and find your perfect getaway hiding just beyond the city -- it's closer than you may think.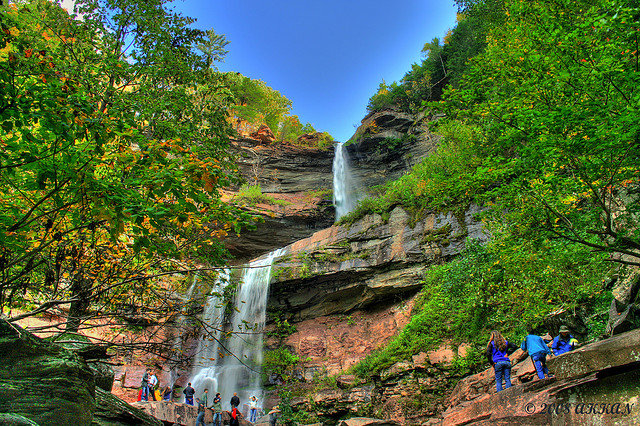 An antithesis to the bright lights and constant cacophony of the city, the scenic wilderness and fresh air of the Catskills can be found within a two- to three-hour drive from New York City. In the warmer months, the area is ideal for hiking in forests yielding stunning views, dipping in the area's natural swimming holes, or zip-lining among the treetops. If you can't make it out there this summer, winter months make for great skiing and snowshoeing. For a relaxing, simple getaway where you can really unplug, check-in to the The Graham & Co. in Phoenicia where you'll find mountain views, fresh air, free beer upon check-in, free breakfast, loaner bikes, and a small pool — but no TVs, and kinda spotty cell service. You don't even need to rent a car to get there because this mid-range boutique is just off a bus line straight from NYC.
Just over an hour non-stop flight from New York City, a plethora of year-round, family-friendly activities await in upstate New York's Finger Lakes. A collection of thin, finger-like shaped bodies of water, the Finger Lakes provide an ideal overnight getaway for families of all ages — with summertime being particularly perfect for water-based activities like fishing, sailing, sunbathing, and water sports, and winter giving way to fantastic snow-blanketed scenery, primed for downhill and cross-country skiing, and snowshoeing. An easy and affordable overnight option for those who fly into Ithaca is the Hope Lake Lodge. This village-like property has a water park and activities for kids, while parents can enjoy the year-round ski resort's spa, pool, and whirlpool.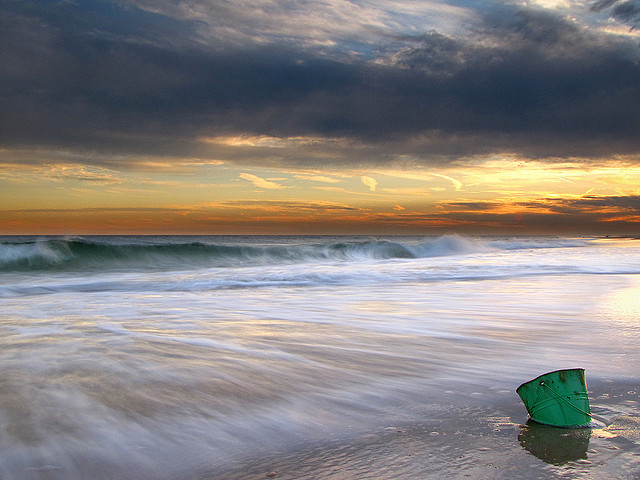 Technically a national park, Fire Island not only has a romantic and sultry name, but it's often thought of as the more low-key, laid-back (and therefore, to many, more appealing) summer getaway alternative to the Hamptons. Located off the coast of Long Island, Fire Island can be reached from the city in about an hour-and-a-half — assuming you line up your transportation schedule just so. Only 32 miles long, this beach destination is home to a sunken forest, historic lighthouse built in 1826, upscale boutiques and markets, sun-drenched coastline (with clothing-optional areas), and a nice selection of restaurants and bars. We recommend staying at The Palms Hotel since it's beachside location is also within walking distance of numerous attractions. Plus, this little mid-range boutique has free bikes, kayak rentals, and private beach space for guests!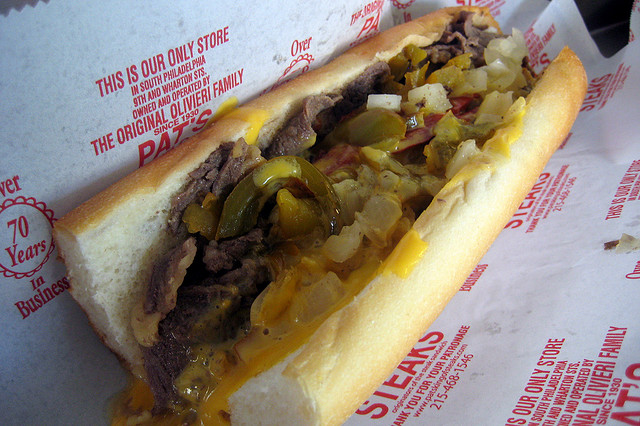 Just want to get out of New York in general? Thanks to the Amtrak Acela Express, you can be out of the Big Apple and face-deep in a traditional Philly cheesesteak in just around an hour-and-a-half. But Philadelphia is more than just cream cheese and steak sandwiches, so spend a night or two in the City of Brotherly Love so you can check out the city's major historical landmarks like the Liberty Bell, experience Amish country, or check out medical oddities at the strange, but fascinating, Mütter Museum. Heck, if you eat too many gooey, cheesy, eponymous cheesesteaks, you can always sprint some "stadiums" up and down the "Rocky" steps at the Philadelphia Museum of Art's entrance. To be smack in the center of the action, stay at Le Meridien Philadelphia. With a striking combination of historical and modern design, this luxurious boutique reflects the true vibe of the city.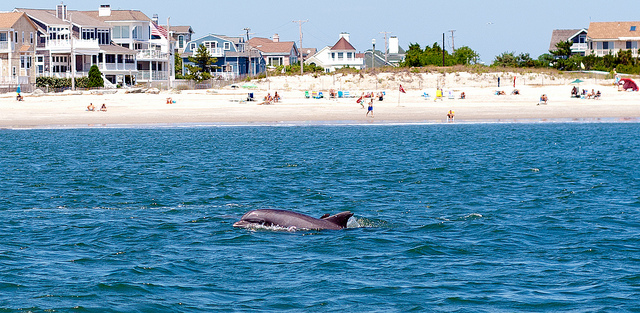 A day or two in the wholesome and historic clutches of New Jersey's (yes, New Jersey) Cape May is enough to make anyone feel a bit nostalgic for simpler times. Offering an antithesis to Atlantic City's bright flashing lights and Vegas-like vices appeal, Cape May is a Victorian seaside town full of old-school, virtuous activities like ice cream cone-accompanied historic walks, picturesque lighthouse visits, mini-golf, and simple (and delicious) seaside eats. If you are looking for a bit more adventure, head out to sea between spring and fall where you can try to spot dolphins, whales, and other marine animals in their natural habitat. To fully immerse yourself in the town's history, stay at The Queen Victoria, a family-owned B&B. This mid-range, 30-room boutique not only has Victorian home credibility, but it also serves up tasty breakfasts and afternoon tea, and offers guests bike rentals.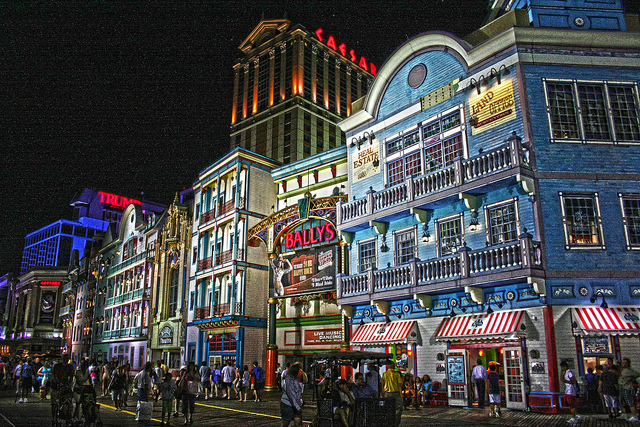 For some, though, the spectacle of Atlantic City is just what they're looking for. Originally created as a resort town in the mid-1800s, Atlantic City was once a glitzy and glamorous destination for high rollers, vacationing families, and sneaky bootleggers during prohibition. In fact, the seaside resort town — home to the world's first boardwalk — was so popular it was dubbed "The World's Playground," and was the inspiration behind Monopoly. Unfortunately, this didn't last long and after World War II, it became a seedy, crumbling icon. But over the last few decades, it's cleaned up its act and, thanks to the Atlantic City Expressway and the opening of the luxe Borgata Hotel Casino & Spa, the city's most extravagant hotel, it has started regaining popularity. It's fallen on some hard times again, but overall there are numerous delicious restaurants, decadent spas, and busy casinos — at very affordable prices.
7. Bear Mountain: One Hour by Car or 45 Minutes by Train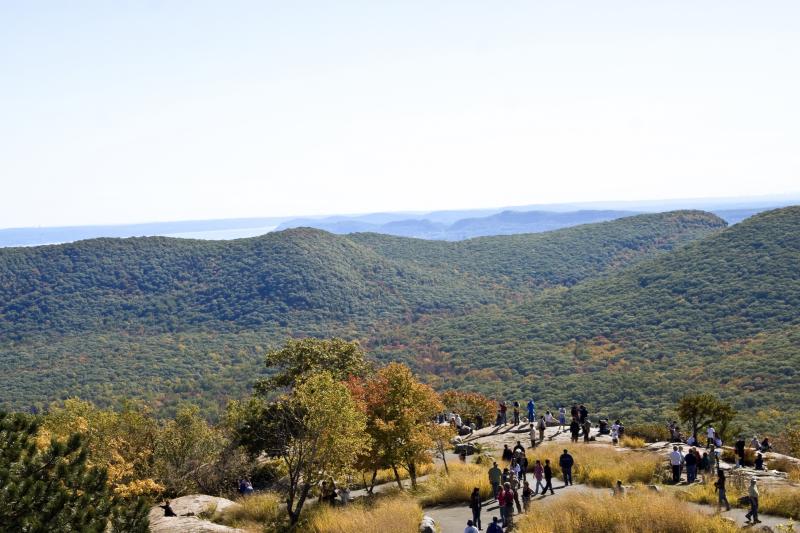 Just 45 minutes north of the city, Bear Mountain Park is an ideal — and idyllic — spot to get you hike-n-picnic on. Besides offering sweeping view of upstate New York, the area also has a zoo, carousel, and pools. Hiking trails range from easy loops to more advanced and calve-aching bits of the Appalachian Trail.
8. City Island – 45 minutes by Subway or Bus
City Island is such a quiet, cute, and quaint spot, it's hard to believe that it's just across a bridge from the big city. Perfect for a last-minute day trip or add-on adventure from the Bronx, this little island has nautical-themed Americana oozing from its shuttered homes and wooden marina. The main road is cluttered with cozy restaurants (mostly serving seafood), dusty antique stores, and water activities like kayaking and fishing. Walk to the island's end and you'll find seafront fish spot Johnny's Reef Restaurant, where you can get boiled or fried fish, oysters, clams, hush puppies, and more — all with a view.
9. Beacon, NY: Just Over an Hour by Train
For a day of fresh air, culture, and a change of scenery, hop on the Metro-North's Hudson to Beacon, home of the celebrated contemporary art museum Dia: Beacon, cute antique shops, and hiking. You can even buy a special train ticket that includes round-trip fare plus admission to the Dia — which is just a short, five-minute walk from the station. Hikes up Mt. Beacon also start at the station and those who can stick out the uphill battle will be rewarded with spectacular panoramic views of the Hudson River Valley.
10. Higher Hudson Valley Wineries: 90 Minutes by Car or Bus
Think you have to fly to the West Coast just to get a good tasting American vino? Think again. Although not as well known or popular as vineyards on the left coast, Hudson Valley offers wines that are nothing to scoff at — and the region's close proximity to NYC makes for a perfectly paired day trip from the big city. While you could drive through any of the different wine trails, like the Dutchess or Shawangunk, we suggest finding a tour company so you can sip responsibly. With over 20 wineries throughout the region, there's no shortage of stops to choose from.
Whether you're leaving for a day or a week, this stainless steel bottle is a great, eco-friendly option for when you're parched on the go.
Related Stories:
All products are independently selected by our writers and editors. If you buy something through our links, Oyster may earn an affiliate commission.