For years, hotel restaurants were synonymous with bad food. You would only eat at them as a last resort and could expect nothing more than a bland club sandwich. But, that's no longer the case. Restaurant industry food and drink sales from lodging in the U.S. have gone from $25.76 billion in 2009 to $36.72 billion in 2015. Today, these bistros are hot spots in their own right and hotels have even been spurred off as a result of the brands' successes. So, what's changed?
Hospitality vs. Food & Beverage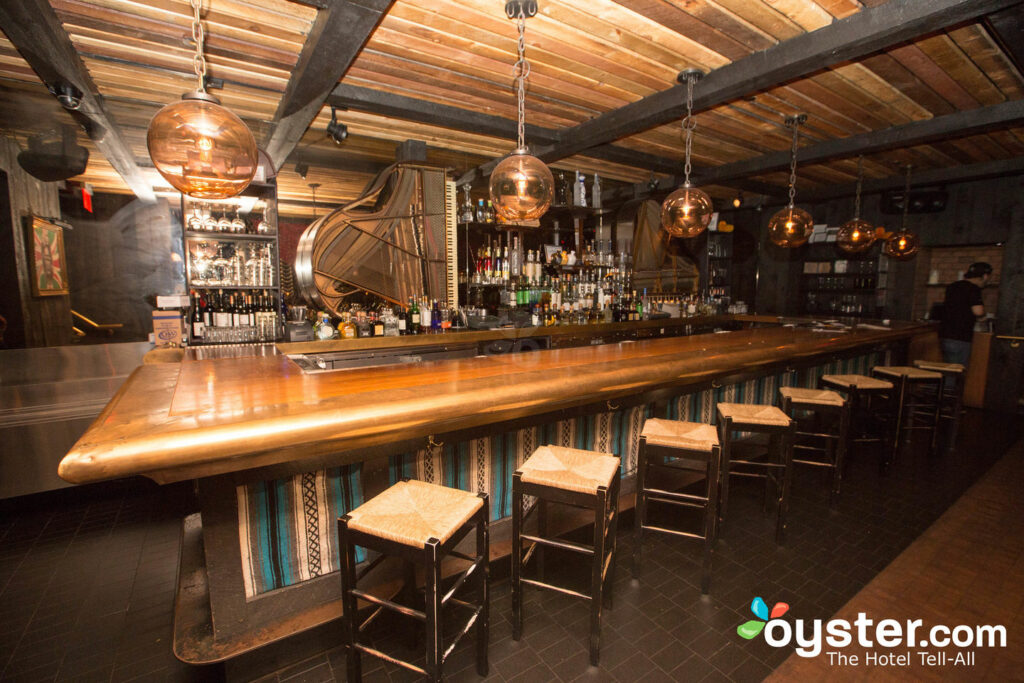 To understand this drastic shift, one has to look back at the hotel industry a bit. For decades, the hotel and food industries were two very distinct sectors. "Food and beverage service would often fall under a department within the hotel," says Michael Lindenbaum, EVP of Dream Hotel Group. "Then there would be the restaurant scene outside the hotel. The two didn't connect until more recently." In 1966, InterContinental introduced street entrances for hotel restaurants, marking the first indication that the hospitality industry was attempting to appeal to more than just its guests. Still, it wouldn't be until about 40 years later that the two industries would truly unite to create this new force.
It's only over the past ten years or so that we've seen this boom, due in part to a change in the hotel industry's perception on how to make money, especially after taking a blow during the recession. Hotel investors saw they could make money beyond RevPAR (revenue per available room), if they had a solid contribution from food and beverage services. "Hotel guests are only a small part of the actual revenue — less than 20 percent," adds Lindenbaum. "We're showing a very healthy food and beverage top-line and bottom-line that's attracting developers."
Not only did good on-site restaurants increase purchases by encouraging guests to eat on the property, but they also created an establishment that locals enjoy, which once again, led to increased profits and a solid foundation for a long-term business. Kimpton Hotels was one of the first to pioneer this concept. By operating the hotels and restaurants separately, it allowed for decisions to be made independently by the experts that know it best. You wouldn't necessarily want a heart surgeon giving advice on a cavity, so why have a hotelier make the decisions of a restaurateur?
Many hotels have even brought in lifestyle groups like Starr Restaurant Organization, Culinary Concepts by Jean-Georges, and Michael Mina to take over food and beverage operations. There are also lifestyle companies like the Dream Hotel Group, which takes into account food, beverage, and entertainment. "Hotel operators don't necessarily make great food and beverage operators," notes Lindenbaum. "It's the yin and the yang. You need a great hotel experience as well as great food and beverage service and when the two come together, it's really magical."
The Rise of the Celebrity Chef
In addition to this change in mindset about how to increase profit, there has also been significant growth in the popularity of chefs. No longer are they faceless folks slaving away in the kitchen. Instead, they're major personalities with television shows, books, and a sizable social media following. Chefs like Jean-Georges Vongerichten, Geoffrey Zakarian, Tom Colicchio, Nobuyuki "Nobu" Matsuhisa, and Gordon Ramsay have all garnered huge fan bases with both tourists and locals seeking out their establishments.
So, what better way to increase a hotel restaurant's popularity than to have a celebrity chef who attracts both guests and locals? "When the day ends, everyone is looking for a cool place to go locally," says Lindenbaum. "The way you keep a seven-day-a-week business going is by attracting the local community."
Creating a brand is key in standing out in any industry, but especially in lodging and dining. If two powerful brands come together, it can form a mutually beneficial relationship. "Resorts known for having a high-quality product are a beneficial opportunity for celebrity chef restaurants," says Paul Burke, President of Atlantis, Paradise Island, which is home to Nobu, Jean-Georges Vongerichten's Café Martinique, and Todd English's Olives. "When a celebrity chef restaurant joins forces with a high-end, luxury hotel, it's fusing the proven quality of both brands. There are likely similar demographics between the two and working together delivers a pleasing response to a guest's demand for more thorough experiences such as dining."
Room to Experiment
Partnering with a hotel can be a much more creative process for a chef than traditionally opening a singular restaurant. With a hotel's backing, there's more room to test new things and create an eatery that really stands out. This often includes incorporating local design and ingredients to entice folks dine there.
"Celebrity chefs offer a dining experience that falls outside of a guest's comfort zone," says Burke. "There's an appeal of wanting to explore both a new location and dining experience, courtesy of a notorious chef. Guests on vacation want to experience something new, whether it be a location, their choice in food and beverage, or an adventure."
What's Next
Given the success of hotel restaurants and their partnership with well-known chefs, this trend isn't going anywhere soon. Several new spots are slated to open, including Zakarian's Georgie and The Garden Bar at Montage Beverly Hills, Tom Colicchio's Fowler and Wells at the Beekman Hotel, and Chris Cosentino's bistro at Las Alcobas in Napa Valley, to name a few.
Perhaps we'll start to see more hotels spawning off of restaurants like the Nobu Hotel, which draws from the Japanese-inspired design and luxurious amenities found inside the famous restaurant. With locations already in Chicago, London, Riyadh, Bahrain, and Las Vegas, the brand is planning on expanding to Mexico in 2017.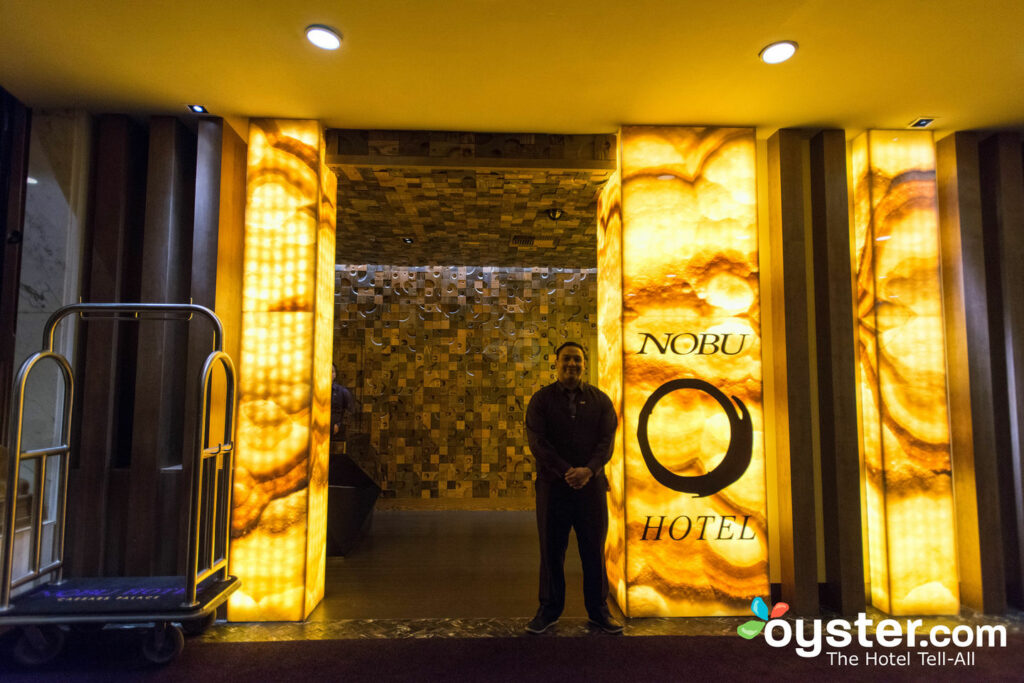 Chefs are also being brought into hotel chains to develop dining concepts that will be implemented worldwide. "The most challenging and interesting scenario is when small hotels align with celebrity chefs to develop the whole food and beverage operation," says Samuel Leizorek, Managing Partner of Las Alcobas Hotel Group. "This includes the restaurant, plus room service, in-room amenities, catering, and so forth. In many cases, it's the hotels that are elevating the traditional food and beverage experiences to a whole new level."
Needless to say, hotel restaurants are here to stay and will continue to grow, expand, and change as properties seek to outdo each other and chefs get more creative in the kitchen. Luckily, for hotel guests, good food is nothing more than an elevator button push away.
Related Stories:
All products are independently selected by our writers and editors. If you buy something through our links, Oyster may earn an affiliate commission.