We're pretty happy just about anytime we go on vacation, but some destinations just feel happier than others. Why? Well, because they are! For the past several years, the UN has released an annual World Happiness Report, which gives countries around the world a score between zero and 10 on a happiness scale; factors that determine a country's ranking include freedom to make life choices, average life expectancy, generosity, average GDP per capita, and social support. Sadly (and perhaps not surprisingly), the US misses the top 10 in 2015's report -- although it doesn't lag too far behind, coming in at number 15. But these 10 countries did make it to the top of this year's World Happiness Report, and we have a few ideas why.
Take a look, then tell us -- do you agree with the UN's scoring? Which countries do you think deserve a spot, and which do not? Let us know in the comments section below!
1. Switzerland: 7.587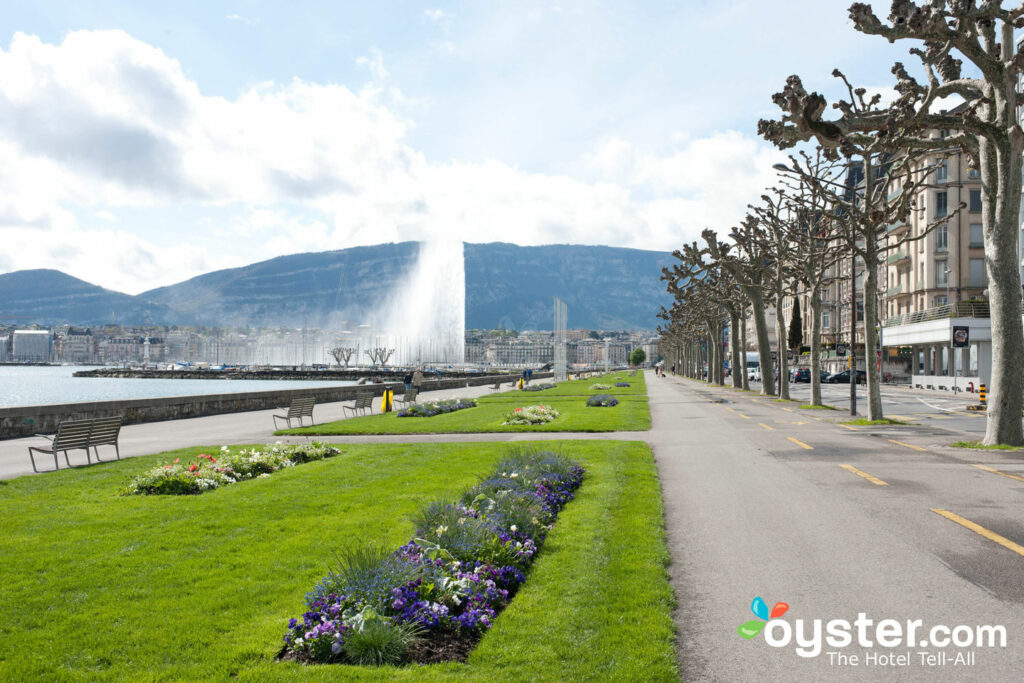 This picturesque Central European country takes the top spot as the happiest place on earth. Yes, despite freezing winters, residents here are generally quite happy and pleasant. Visitors can enjoy the country's most popular sites such as Lake Geneva (pictured), the historic castles of Montreux, and Zurich, the country's largest city.
Happy Hotel Stay: In Old Town Geneva, Hotel Les Armures is a cozy pick, with stone walls, wood-beamed ceilings, and faux-fur throws on the beds.
2. Iceland: 7.561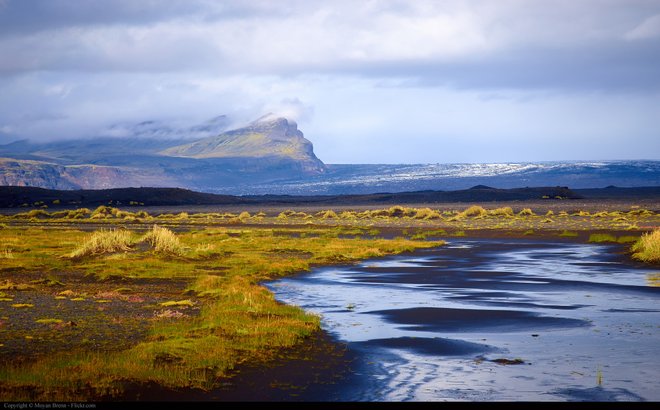 Iceland is one of this year's most popular destinations — perhaps, in part, thanks to cheap flights to reach the tiny island nation. It's also one of the world's happiest countries, coming in at number two. Winter days are cold and short, but the stunning sight of the Northern Lights more than makes up for it.
3. Denmark: 7.527
We think all of Denmark's happiness may be concentrated in its capital city, and it's no wonder: dotted with quaint gardens and pretty townhouses, Copenhagen is a charming spot where locals zoom along on bicycles and dine on top-notch cuisine — Scandinavia's food capital, the city claims 21 Michelin stars across 18 restaurants. Come the holiday season, the streets fill with Christmas markets, frequented by merry residents and visitors snuggled up in sweaters and scarves.
Happy Hotel Stay: Bertrams Hotel Guldsmeden (pictured) is an eco-friendly boutique where rooms have four-poster beds and claw-foot tubs.
4. Norway: 7.522
Norway is best known for three things: its happy people, jaw-dropping prices, and stunning natural beauty. For those who can afford to go, Norway offers a wealth of outdoor riches — dramatic, lush fjords; cascading waterfalls; red farmhouses in rolling valleys; and jagged mountain peaks. It also offers impressive history, and some visitors come primarily to see the wooden medieval stave churches around the country or the Viking ships on display in Oslo (pictured).
Happy Hotel Stay: The Fretheim Hotel is a picturesque pick, with mountain views, that provides an ideal jumping-off point for fjord cruises.
5. Canada: 7.427
From Montreal to Vancouver, Canada overall has a cheery atmosphere, and ranks fifth on 2015's Happiness Report. Plan for a happy start to 2016, too, by booking a trip to Whistler (pictured). Rated the third best ski resort in all of North America, it is also home to a slew of fun summertime activities, such as hiking, golfing, and canoeing.
Happy Hotel Stay: Hotel Quintessence, on Montreal's Lake Tremblant, exudes a luxe chalet vibe.
6. Finland: 7.406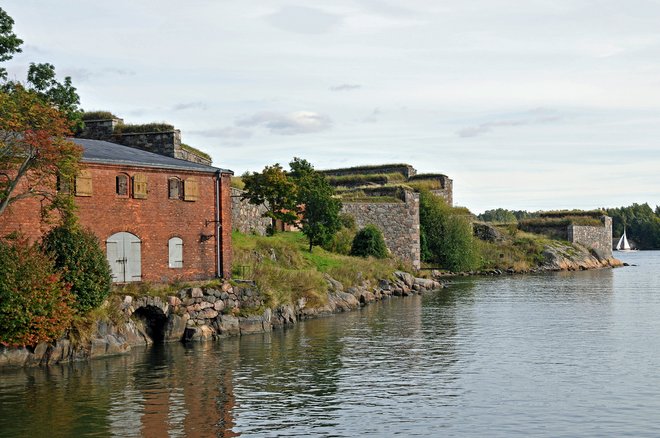 It might be surprising that the country with the most heavy metal bands per capita is also one of the world's happiest, but it's true! Maybe the locals all just get their angst out through the music… or maybe because Finland is also the country with the world's most saunas per capita, too. Helsinki, the capital, is a bustling metropolis that simultaneously has a small town feel, with lovely cafes, museums, and churches.
Happy Hotel Stay: Offering a chic and cozy experience near the waterfront, Hotel Haven is a popular luxury hotel in Helsinki.
7. Netherlands: 7.378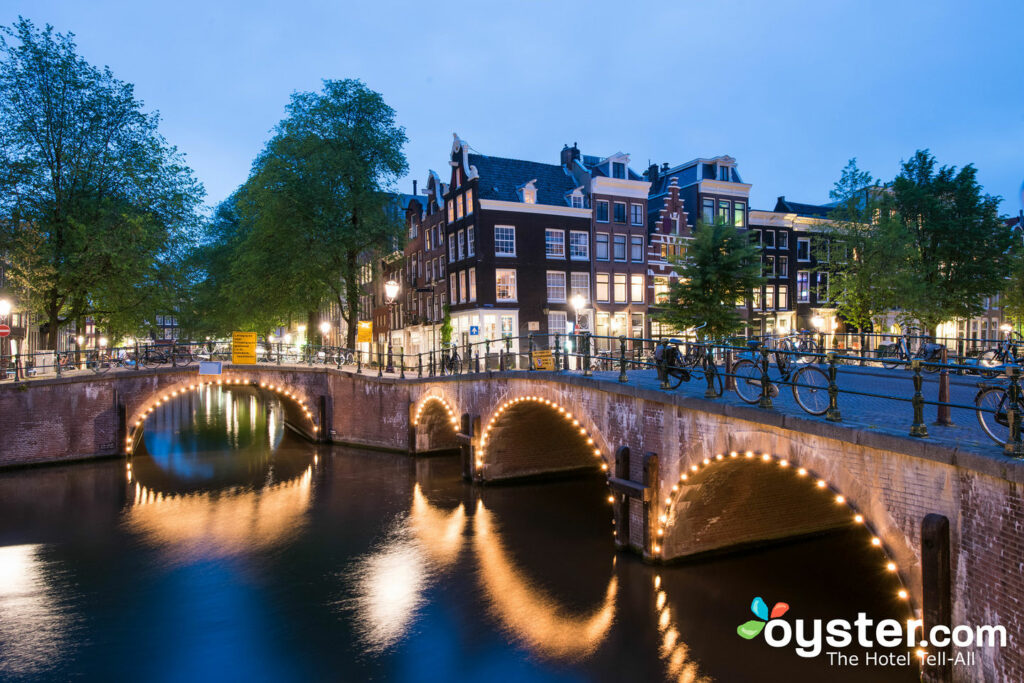 The Dutch are known for being a particularly pleasant people — after all, the Netherlands is a founding member of EU and NATO, and home to The Hague, so you know it's a country determined to help others get along. Throw in windmills, clogs, and canals, and how can you not smile? Amsterdam (pictured) is definitely worth a visit on your next European tour; a city steeped in history, the capital is home to beautiful historic buildings, numerous parks, fields of tulips that bloom in the spring, about 40 museums, and a system of canals and bridges that rivals (and in fact, is larger than) the one in Venice.
Happy Hotel Stay: Boogaard's Bed and Breakfast makes the list of the best family-run inns in Europe.
8. Sweden: 7.364
Even though the sun can set as early as three in the afternoon come December, Sweden is a happy place for both locals and visitors. It's one of the cheeriest destinations in the world for Christmas, and summer months are also lovely, with mild temperatures. Fresh fish and loads of coffee are diet mainstays, and the capital of Stockholm (pictured) is known as one of the greenest and safest cities in the world.
Happy Hotel Stay: The 83-room boutique Story Hotel is a trendy hipster hangout in a central Stockholm neighborhood.
9. New Zealand: 7.286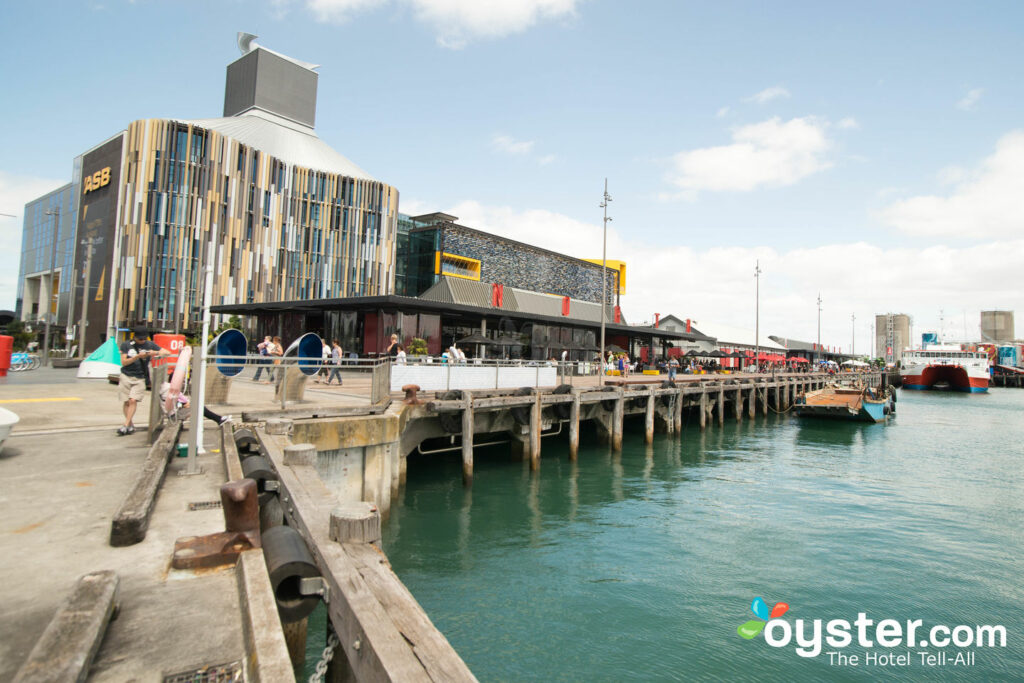 It must be all that fresh sea air that makes Kiwis so happy; no part of the island is more than 79 miles from the ocean. Add in unspoiled nature, a plethora of adventure sports (commercial bungee jumping originated here), and a generally low cost of living — especially in Auckland (pictured) — and New Zealand easily makes the list of the happiest countries in the world.
Happy Hotel Stay: The 25-room Hotel DeBrett is a charming, five-pearl boutique in Auckland's Central Business District, a short walk from Britomart.
10. Australia: 7.284
Australia takes the 10th spot on the list, with a score of 7.284, in the 2015 UN World Happiness Report. In a recent study, Australians reported generally feeling content in most aspects of their lives, such as relationships, stress, income, and community. The country is also experiencing a spike in tourism — thanks to its beautiful beaches and gorgeous scenery — that is boosting the economy and thus has a positive effect of residents.
Happy Hotel Stay: Long a destination for celebrities visit Melbourne (pictured), the Como features upscale rooms and garden suites that continue to shine thanks to a 2012 renovation.
Related Links:
All products are independently selected by our writers and editors. If you buy something through our links, Oyster may earn an affiliate commission.