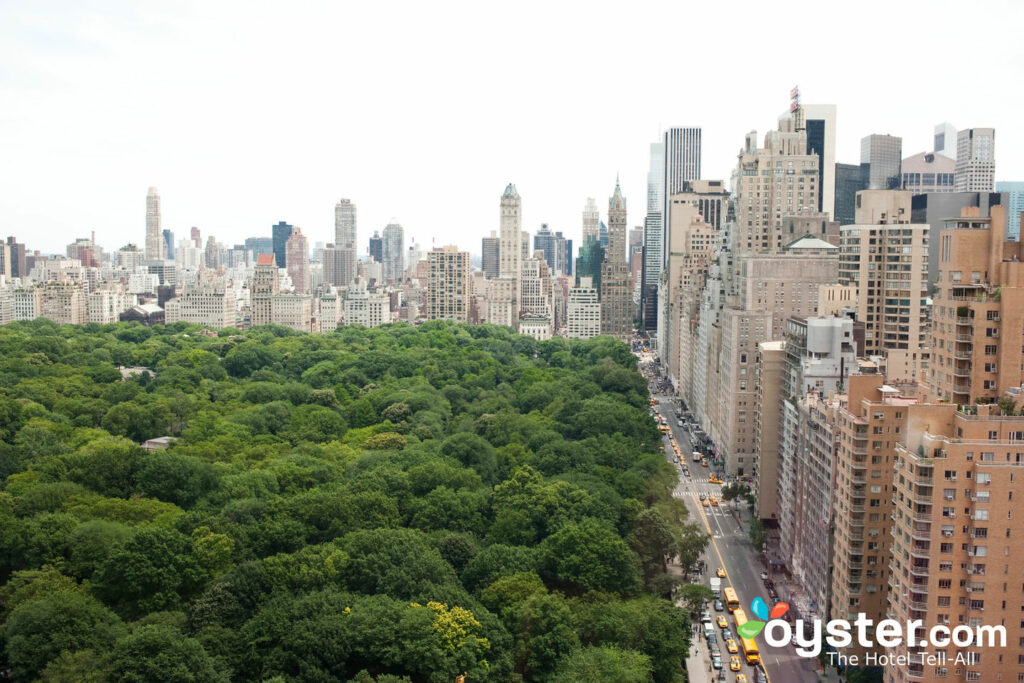 When you're looking to book a hotel in New York City, there are a handful of things to keep in mind, but we recommend basing your search off of two: location and budget. Knowing where you want to stay is key to exploring the urban sprawl of the Big Apple. Central Park happens to be one of the biggest draws to the city, and plenty of tourists want to set up home base somewhere nearby, particularly in the summer. So, we've rounded up 12 of the best hotels near the famed green space across different price points. While not all of these spots are directly on the park (you can check out a list of hotels that have Central Park views here), they're all within a five-minute walk of it.
Luxury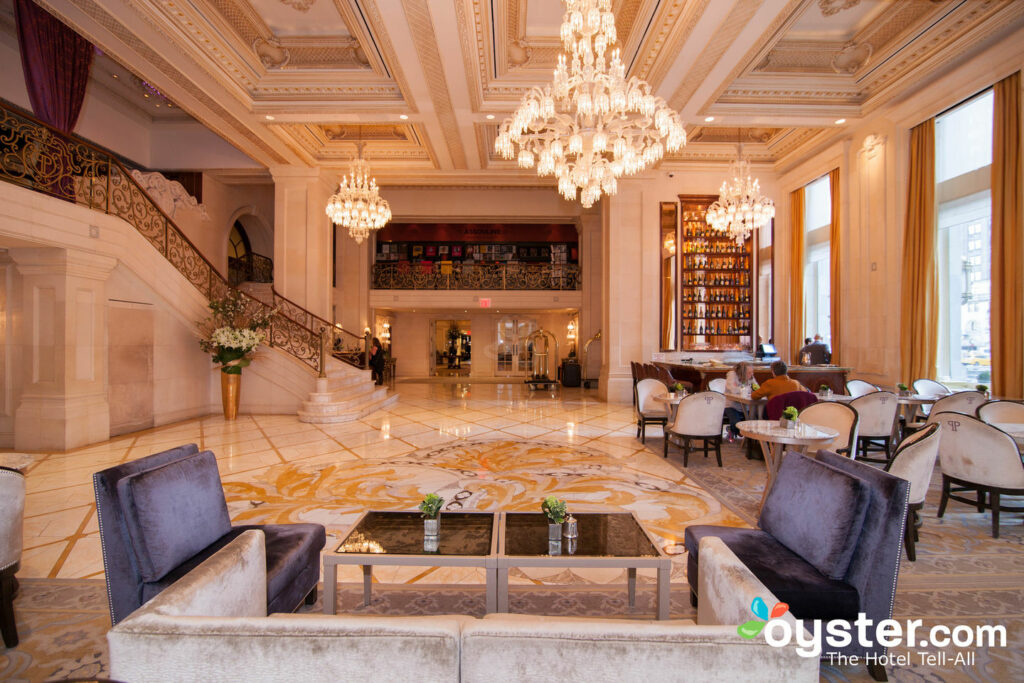 We have to start with a classic. The iconic Plaza at the southeast corner of Central Park has been a stalwart since it opened in 1907, not only hosting celebrities of the likes of the Beatles (who stayed here on their first trip to the U.S.), but also being the iconic setting of many films, novels, and more. After a $400 million renovation in 2008, a good portion of the rooms in the Plaza — particularly on the Central Park-facing side — were converted into condos. But fear not: There are still 282 hotel rooms for your next trip to New York City. The Plaza is in an ideal location, being adjacent to the park, but also near several subway stops.
One of the newer hotels in the neighborhood, 1 Hotel Central Park was opened in 2015. The 1 Hotel brand has an eco-conscious program, meaning you'll find plenty of sustainably sourced materials (like reclaimed wood), throughout this property's design, not to mention some 24,000 plants both inside and out. The luxurious hotel is not actually on Central Park, but it's just one block south on 58th Street, nestled between two separate subway lines that will bring you to much of the action in the city.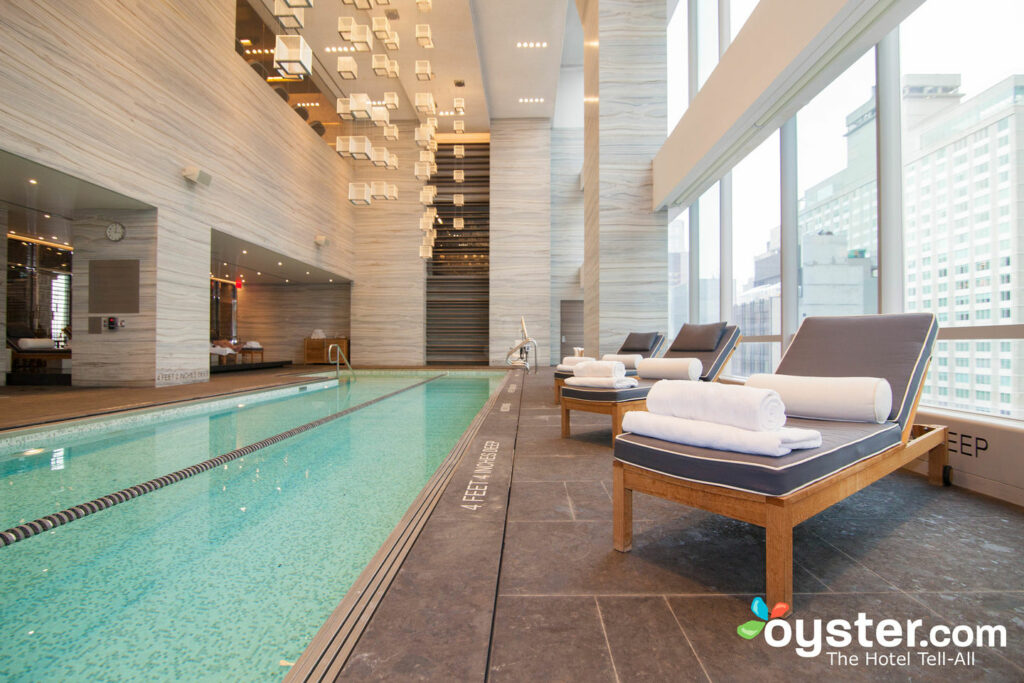 If you want to feel like a Manhattan millionaire, you might want to book a stay at the Park Hyatt — it's located in a portion of one of the most expensive residential buildings in the city. You can be pampered in the hotel's spa, dive into the lap pool, and enjoy dinner at the newly renovated and rebranded restaurant Bevy. It's located just two blocks south of Central Park, right down the street from Carnegie Hall.
On the southwestern corner of Central Park is the iconic Columbus Circle, and the Mandarin Oriental presides over this landmark on the top floors of a skyscraper here. (Yes, there are phenomenal views of the park.) Even if you don't book one of the sumptuous rooms here, you might want to check out the hotel's legendary spa and its popular restaurant, Asiate.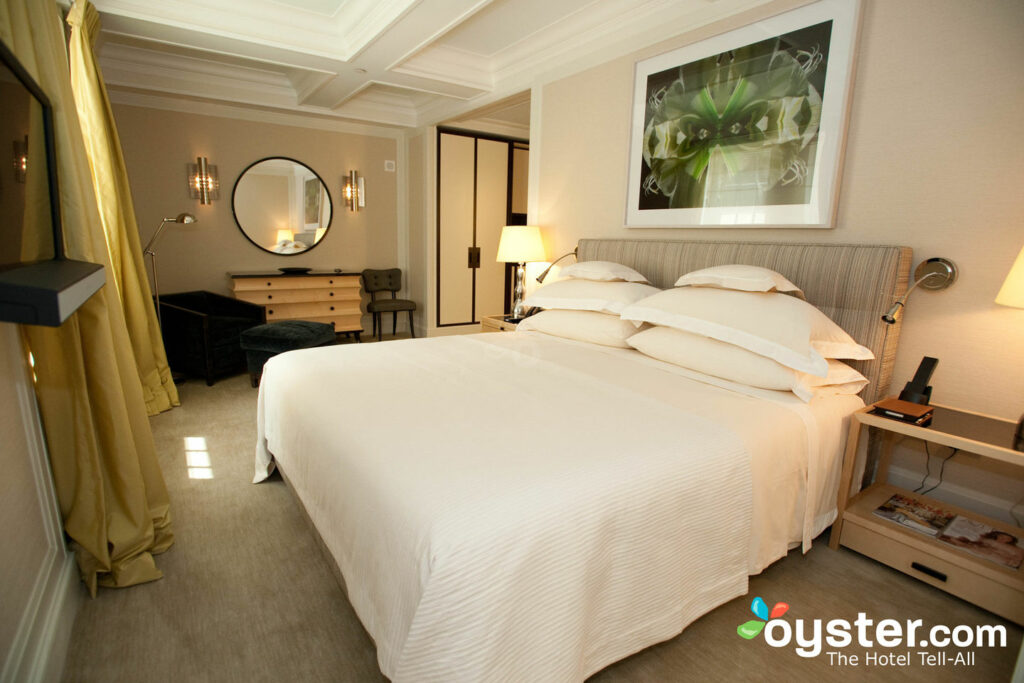 Though its name isn't quite as recognizable as something like the Plaza, this Upper East Side hotel has plenty of clout — it's home to celebrity-favorite restaurant by Jean-Georges Vongerichten. It was built in 1927 and most recently underwent a renovation by Jacques Grange in 2009. If you're looking for a luxury hotel that feels a bit less stuffy and a bit more funky, this is it. It's located a fair way aways from the hubbub of Midtown, on East 77th Street just a block from Central Park. There's only one subway line nearby, but the hotel is within walking distance of the Metropolitan Museum of Art.
Mid-Range

Though we still consider this four-pearl property a luxury spot, rates can often fall hundreds of dollars below that of its neighbors on Central Park South. With windows that look over Central Park, the Park Lane's location and price point make it a great value hotel. Guests should just note that while the spaces are grand, they might suffer from a little more wear and tear than you'd find at more expensive properties. The hotel is just half a block off of Fifth Avenue, so you can save the money on the hotel room and splurge on a few designer items instead.
Just two blocks away from the park, the Hudson Hotel offers a stylish and fun stay at a more affordable price, attracting a typically younger clientele. Guests should note that this is a party hot spot — there's a nightclub/arcade here that becomes a scene at night. There's also the cozy Library Bar and the Hudson Common burger and beer hall, which get the party going during the day, too. While the Philippe Starck-designed rooms are small, they're worth their price — especially for the location. Plus, you'll likely be spending a good portion of your itinerary outside your room, anyway.
Located down the street from the Park Hyatt (and two blocks from Central Park), the 1930s Salisbury Hotel is owned by the Calvary Baptist Church. Sure, its decor might be a bit dated, but the rooms are on the larger side for New York City, making this spot ideal for groups. There's no fitness center, restaurant, or bar, though there's a continental breakfast buffet in the morning (for a fee).
On the Upper West Side, the Excelsior Hotel is one of your best bets for a mid-range property. The Art Deco hotel has a rather sumptuous lobby with wood-paneled walls, marble floors, and red suede sofas, but its rooms have a more modern vibe. There's a fitness center, a business center, a lounge (and breakfast area), and an on-site Cuban restaurant. It's located across the street from the American Museum of Natural History and one block from Central Park.
Budget

This tiny 27-room hotel just three blocks south of Columbus Circle and Central Park is a wonderful deal if you're looking for a budget stay. There aren't many frills, but Wi-Fi is free, there's an on-site Italian restaurant, and guests even get a discount at the parking garage across the street. While you shouldn't expect an extremely luxurious stay, the hotel's location is a major upside — it's only a 10-minute walk to the heart of Times Square.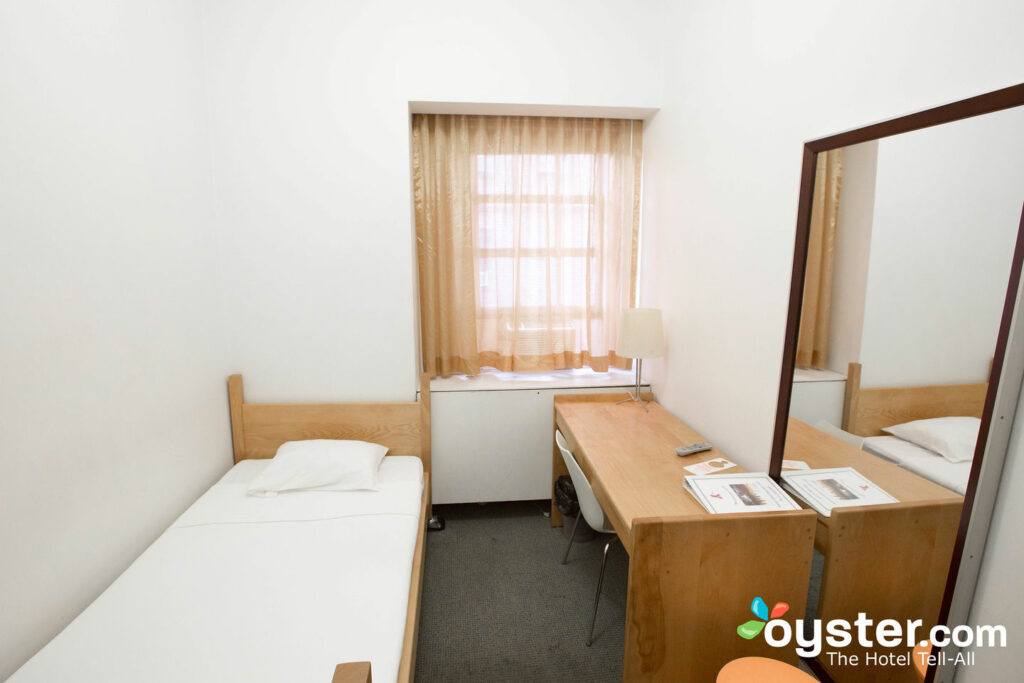 You've probably heard the song — "It's fun to stay at the YMCA!" And in this case, it absolutely is. If you're looking to save a pretty penny, book one of the 600 rooms at this hostel-style property located on the Upper West Side, just half a block from Central Park, one block to Lincoln Center, and three to four blocks to Columbus Circle. Sure, you'll have to use a hall bath like you did in college, and your room will be quite sparse, but you'll have access to the 65,000-square-foot fitness area, which includes an indoor running track and two pools, not to mention dozens of fitness classes! Plus, Wi-Fi is free here.
The farthest north of all the hotels on our list, Astor on the Park is all the way up between West 106th and 107th Streets on the Upper West Side. It actually has a Central Park West address, meaning you're just across the street from the park. Since you're so far north, you'll get to avoid the hoards of tourists that stick to the lower reaches of the park, where many of the main attractions — like the Central Park Zoo and Bethesda Fountain — are. That being said, if you're looking for peaceful walks in nature, the north side is your best bet. You're also only a 15-minute walk to Columbia University and about a 20-minute subway ride to Midtown. The hotel itself is very minimal, Wi-Fi is not free, and rooms are very, very small. But at least the great outdoors can be found right across the street.
You'll Also Like:
All products are independently selected by our writers and editors. If you buy something through our links, Oyster may earn an affiliate commission.