One of the greatest perks of traveling is the opportunity to try new foods. Even dishes that you may be familiar with are better when tasted in their land of origin (have you ever had pasta in Italy? Bellissimo!). But there's something particularly exciting -- and truly adventurous -- about trying a bite of something you've never even heard of before. We've traveled the globe and have discovered some delicious delicacies... and we've also sampled some foods that are...well, "interesting" may be the best way to put it. Here are half a dozen of the weirdest delicacies the world over. Bon apetit!
A lot of the strangest delicacies in the world seem to involve fish and/or weird parts of animals that you didn't even know were edible (and their edibleness is questionable to say the least). Well, fish head curry involves both fish and weird parts of it. In Singapore, fish head curry is considered a tasty, stew-like dish of veggies, rice, and — you guessed it — a fish head (generally red snapper).
Where to Stay: Hotel Fort Canning is a modern boutique in a beautifully restored historic military building. This excellent property includes luxe amenities such as three pools, an Asian bistro, a pizza bar, a cocktail lounge, and a fitness center.
Canadians who love their moose nose really love their moose nose, because it takes some time to prepare; first the nose is boiled with herbs and spices (and sometimes a handful of veggies), then it is cooled overnight, and then it is set into a jelly. Or if a gelatinous consistency doesn't sound to your liking, you can also chow down on a moose nose burger — because that sounds so much more appealing, right?!
Where to Stay: From the outside, the Aava Whistler Hotel looks like many other Whistler hotels — Bavarian-style architecture, lots of exposed wood, and well-kept grounds with some greenery. On the inside, the 191 contemporary rooms come with quality linens, up-to-date technology, and stylish touches.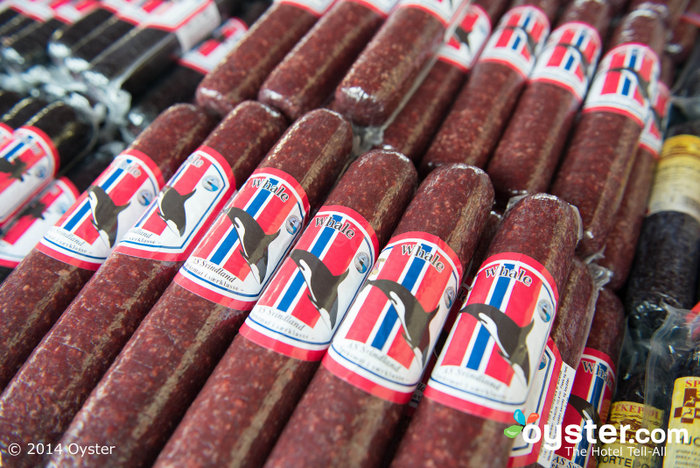 Although recently it has become more controversial, whale meat is nonetheless a menu staple in Norway and can also be found at all the local fish markets. Some may be surprised that whale is actually meaty-tasting rather than fishy — but then, whales are mammals. Our sampling of the stuff came topped with pine nuts and cheese.
Where to Stay: The Clarion Collection Hotel Grand Olav is located in the same building that houses the Olavshallen concert hall, and has a unique music-inspired theme. It also has numerous freebies — a DVD library, rental bikes, and most notably, free breakfast, afternoon waffles, and a light evening buffet — all of which make this a serious value.
A particularly expensive delicacy given its supposed immunity-boosting and life-lengthening benefits, bird's nest soup is considered a healthy treat in China. This meal is a concoction of chicken broth and the saliva (yes, saliva) of the swiftlet bird, which builds its nests with its jellylike spit.
Where to Stay: The 393-room W Hong Kong is a fun, modern hotel in Kowloon, a popular tourist area, and while it has all the amenities of a standard W hotel, it feels a bit more special and luxurious than some you might find in the U.S. The Bliss spa is absolutely gorgeous, with beautiful teak tubs and soft lighting, and the stunning rooftop infinity pool on the 76th floor offers poolside service and dizzying views.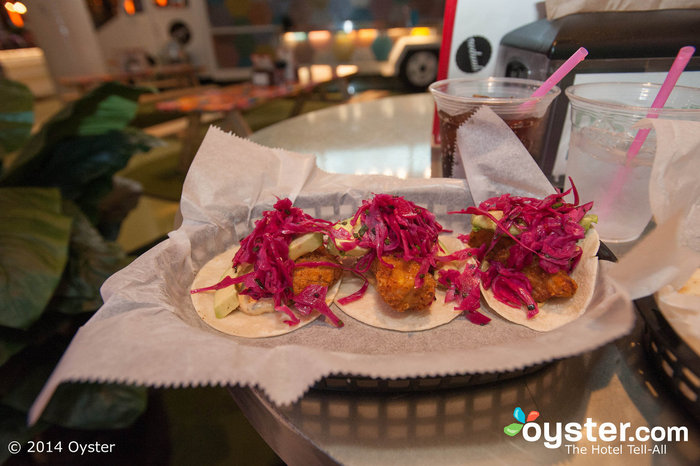 Escamoles are the larvae of black ants, and in Mexico they are harvested from the Agave plant so they can be served up in a taco or as a tasty (?) side dish. Often referred to as "insect caviar," escamoles have a buttery, nutty taste. That might sound kind of nice, but some are turned off by their cottage cheese-like consistency.
Where to Stay: ME Cabo is working on bringing sexy back at this party-infused resort near downtown Cabo San Lucas. With Passion Club & Lounge and Nikki Beach (a global restaurant and nightlife hot spot), this trendy, 155-room property keeps the celebration going constantly.
Surstromming — fermented Baltic herring — is so popular in Sweden that there's even a museum dedicated to it. This little fish is often eaten with a thin, crispy cracker, or in a sandwich with tomatoes, onions, potatoes, and either cheese or creme fraiche. Locals dispute the best way to wash it down; some prefer a light beer, while others claim that cold milk is the only worthy accompaniment.
Where to Stay: The 50-room Lydmar Hotel is a hip, design-centric choice located in central Stockholm. Paintings and photographs line the hallways, each floor has its own living room area, and the two-floor lobby boasts a popular restaurant and beautiful views of the harbor.
To learn more about Jane Reynolds, visit her on Google+
RELATED LINKS:
All products are independently selected by our writers and editors. If you buy something through our links, Oyster may earn an affiliate commission.