Europe has no shortage of jaw-dropping castles with imposing exteriors and opulent interiors that showcase the styles from their time period. Whether they actually served as a fortress or simply housed the royal family, these castles act as a gorgeous way to be immersed in history. While you may not get to live out the fairy-tale life of a queen or king, you can still tour these beautiful hotels and act like royalty for a day. Read on to learn about the 10 most stunning castles throughout Europe.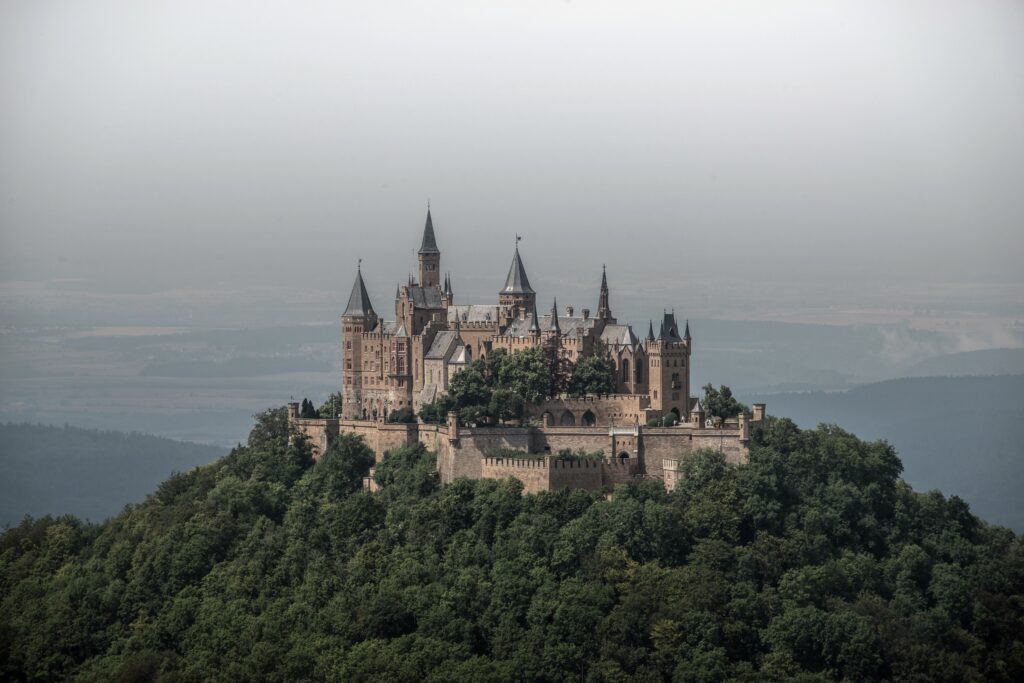 Set a three-hour drive west of Munich, the Hohenzollern Castle sits high on a hill above the town of Hechingen, Germany. Although the site housed a castle as far back as 1061, the original fortress was completely destroyed in 1423. A second castle was built in 1454, but the building was neglected and eventually turned to ruins. The castle that stands today was completed in 1867 by King Frederick William IV of Prussia. It currently acts as the ancestral seat of the family, but tours are available for visitors to view a large collection of artwork, fine silver and china, crowns, and jewels. Check their event calendar to visit during one of their open-air theater productions, Christmas markets, or shooting star nights.
Nearby Hotel Pick: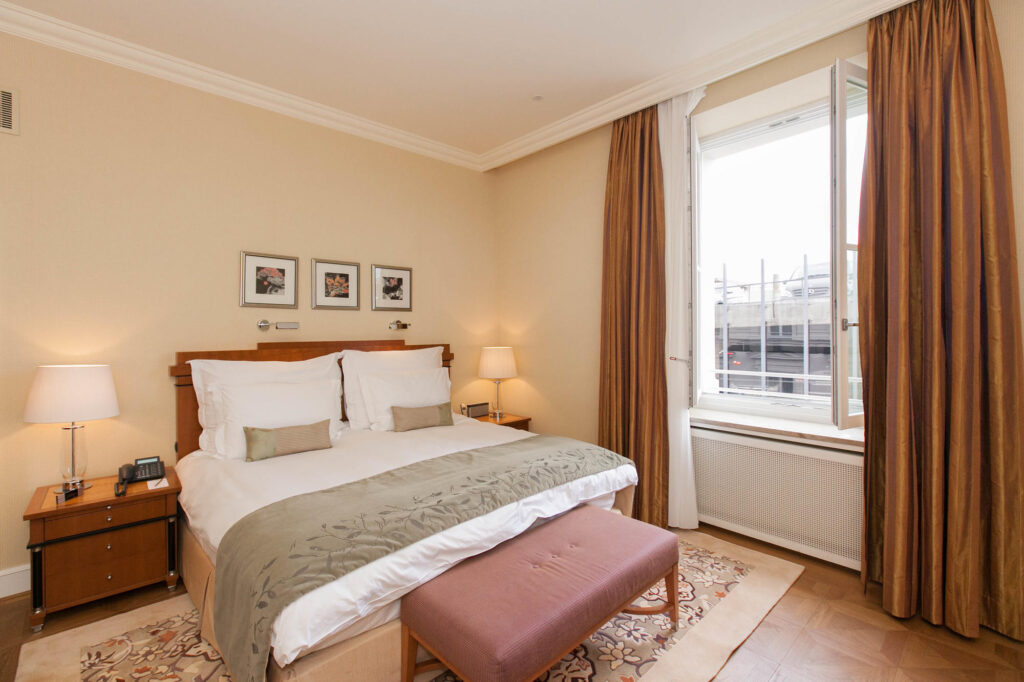 With a backdrop of Lake Geneva and the Swiss mountains, the Chillon Castle has an undeniably romantic vibe. Occupying its own small island off the mainland, and just a five-minute drive south of Montreux, it's advertised as the country's most visited historic monument. Dating back to the Bronze Age, the castle's history is broken up into three periods, the first of which is when the Counts of Savoy controlled the fortress. A major restoration of the castle was launched at the end of the 19th century, and is still ongoing. Arched, underground rooms, great banquet halls, a chapel with 14th-century paintings, and a weapons room are just some of the highlights that visitors can tour.
Nearby Hotel Pick: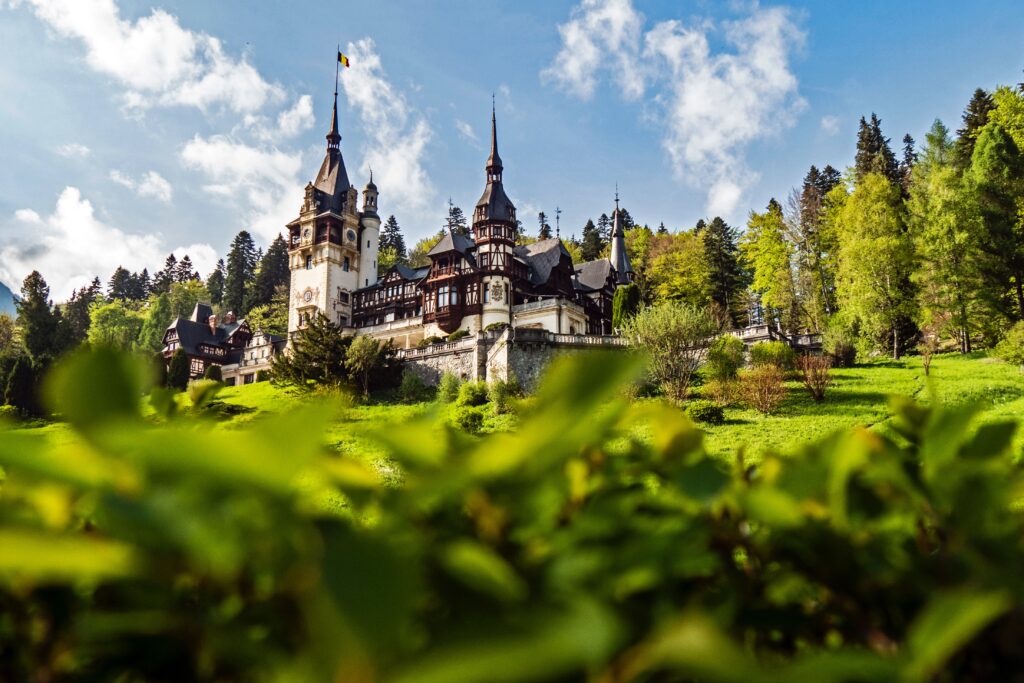 Situated in the Carpathian Mountains, a two-hour drive north of Bucharest, the Neo-Renaissance Peleș Castle is a striking structure. Built between 1873 and 1914 for King Carol I, the castle acted as the summer residence for the royal family until 1947. It's a stupendous mix of European styles and grandeur. Its 160 rooms feature Murano crystal chandeliers, Viennese furniture, Turkish silk, and a Theater Hall with ceiling paintings and frescoes designed by Gustav Klimt and Franz Matsch. From the exterior surrounded by well-manicured gardens to the expansive and opulent interiors, this is one of the more unique castles on our list.
Nearby Hotel Pick: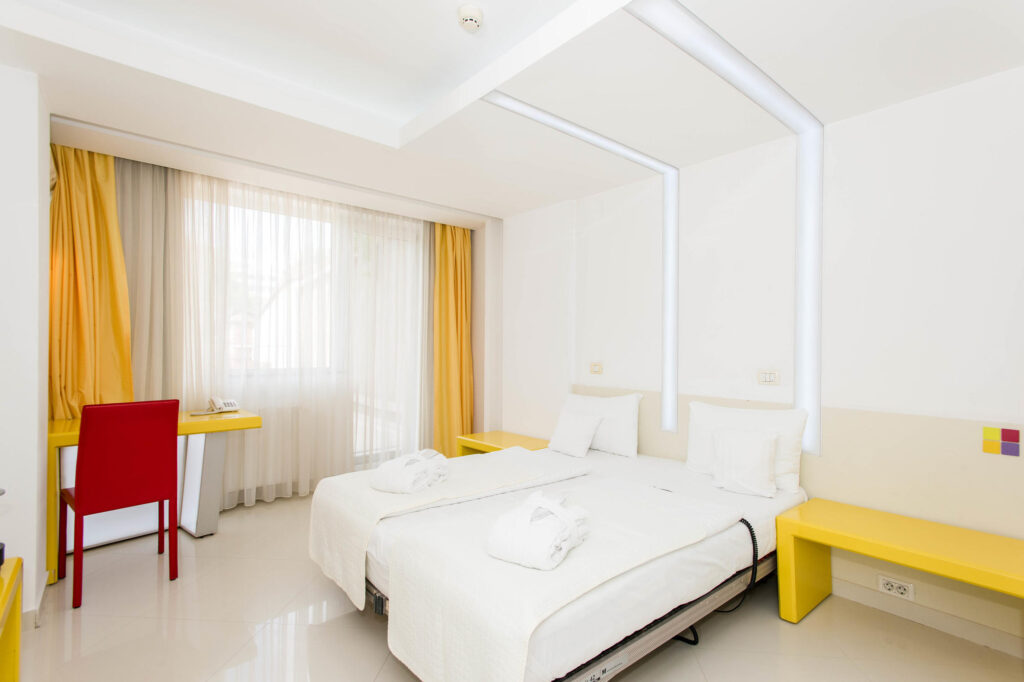 Although in ruins, the Dunnottar Castle in Scotland still makes an impression with its dramatic clifftop setting over the North Sea. The site has a history that dates back to the third century, but what remains is largely from between the 14th and 16th centuries. History buffs can imagine when William Wallace captured the castle in 1297, or when Mary Queen of Scots visited for the first time in 1562. Reaching the castle requires walking along a steep footpath, but the reward is gorgeous panoramas. The nearest city is Stonehaven, a 30-minute drive south of Aberdeen.
Nearby Hotel Pick: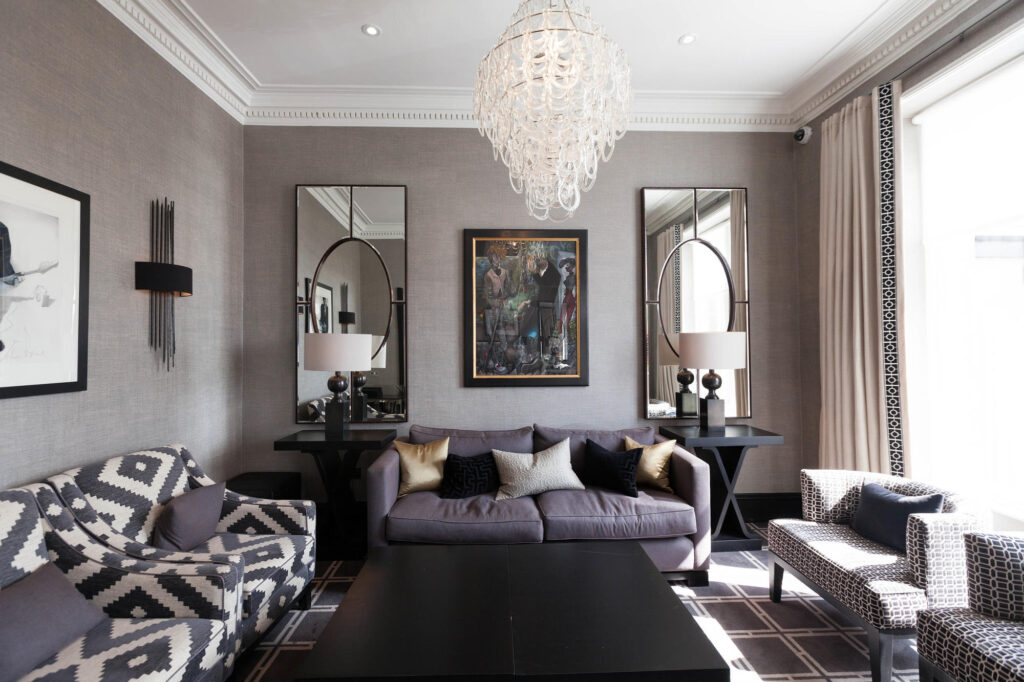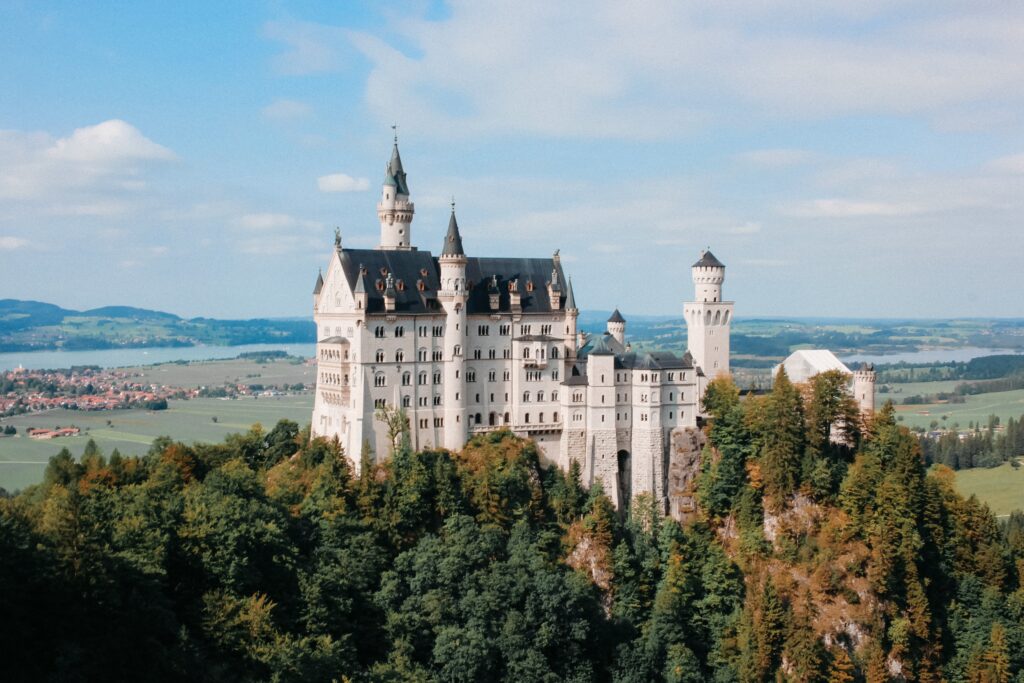 Reportedly the inspiration for the castle in "Sleeping Beauty," the hilltop Neuschwanstein Castle does look like it was taken straight from a fairy tale. Construction on this Romanesque Revival palace began in 1869, and it was going to act as a home and refuge for the reclusive Ludwig II of Bavaria — often called the "fairy-tale king". Sitting above Ludwig's childhood home of Hohenschwangau Castle (and the ticket center where entrance fees are paid), the castle is decorated with paintings that illustrate poems and operas, an opulent Throne Room with a painted cupola, and a grotto. Just be aware that this is an extremely popular attraction, and summers can see long lines.
Nearby Hotel Pick: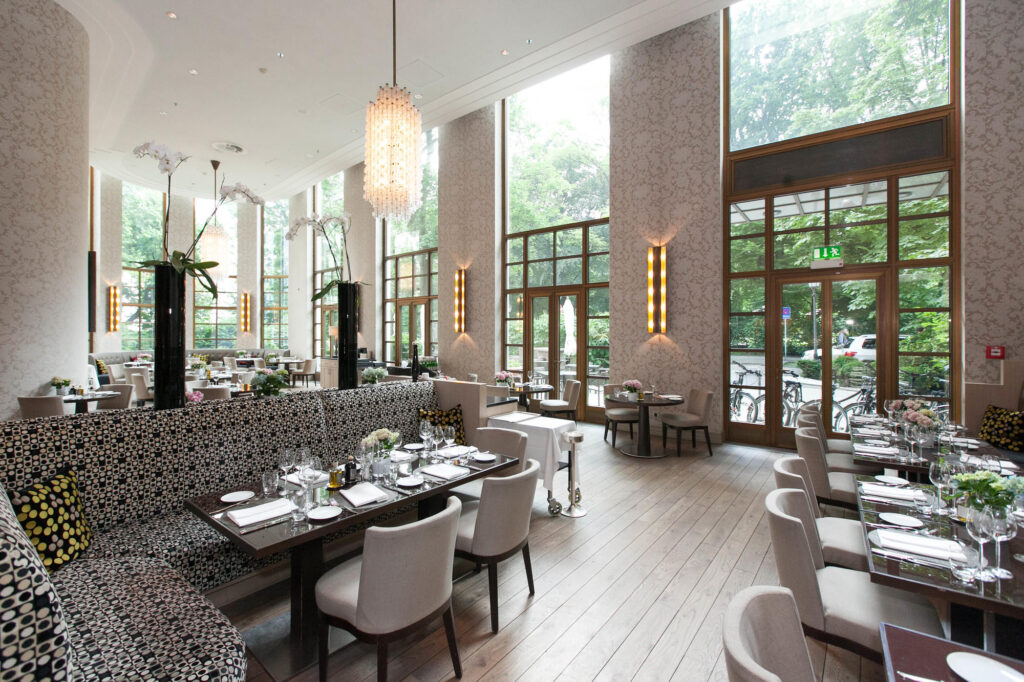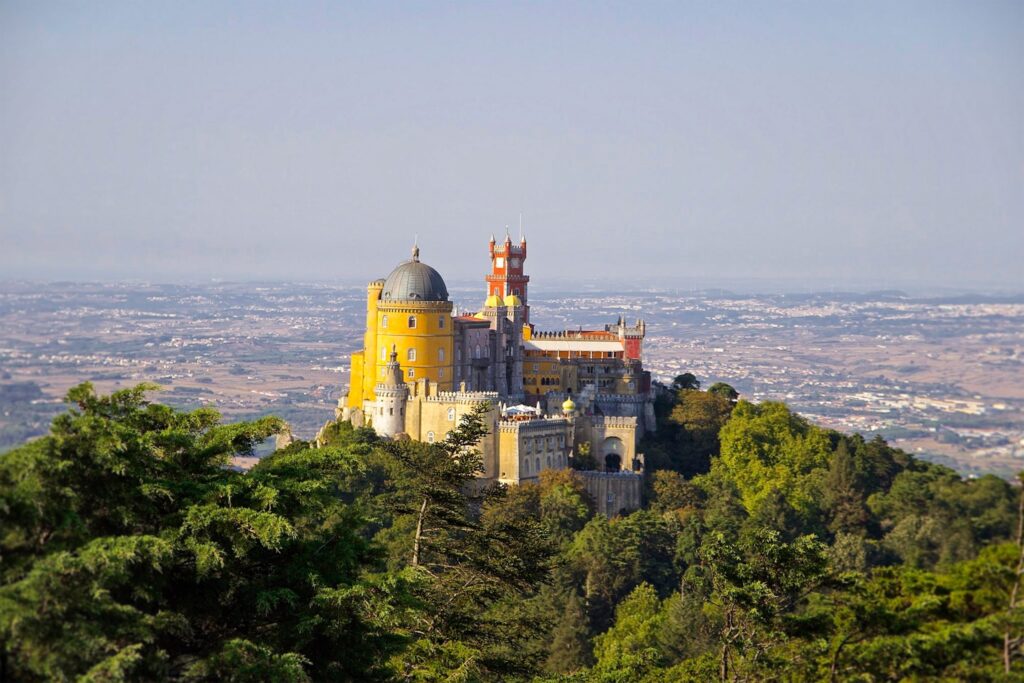 An easy day trip from Lisbon, the Pena Palace in Portugal is a beautiful Romanticist castle that was completed in 1854. Set in the hills of Sintra and commissioned by King Ferdinand, it was designed to act as a second wing to a 12th-century chapel dedicated to Our Lady of Pena. It was built to be seen from anywhere within the surrounding 494-acre park, and it has a colorful exterior of red, yellow, and gray (that has been repainted since its original coat). The castle showcases a quirky mix of various architectural styles, stained-glass windows, a collection of paintings, and azulejos, which are lovely tiles that are found throughout the country.
Nearby Hotel Pick: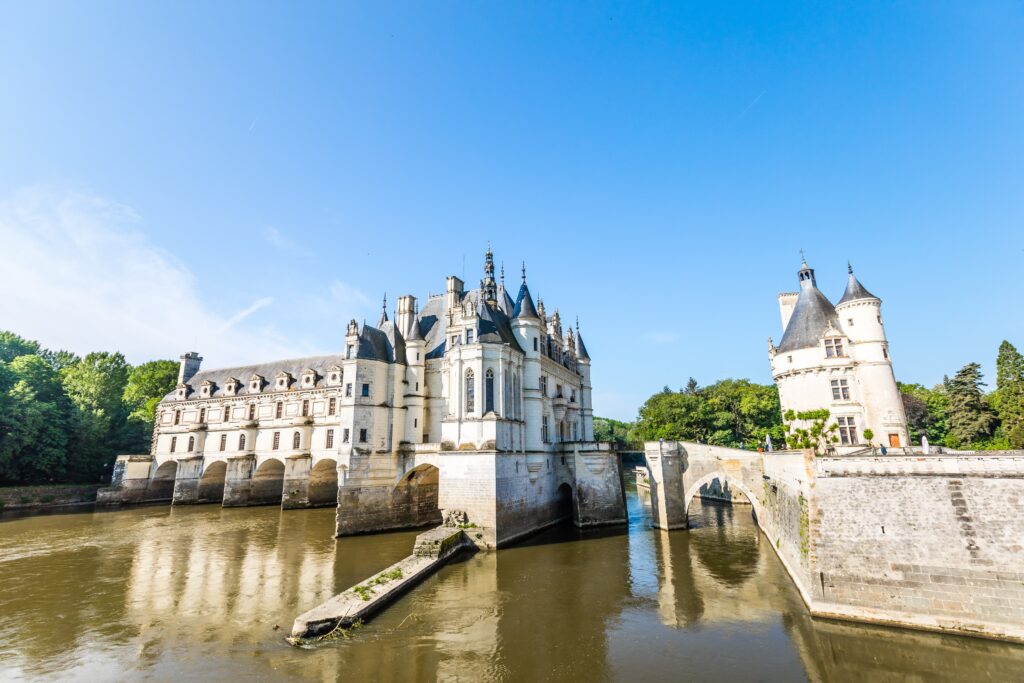 Its idyllic setting spanning the River Cher makes the Chenonceau Castle in the Loire Valley of France a standout. Its history dates back to the 11th century, when an estate of the same name was mentioned in writing. The current structure was built from 1513 to 1517, while the bridge that spans the river was finished in 1576. The white facade with silver-gray towers is lovely, and the castle is surrounded by exquisite gardens with pathways that lead to a central, historic fountain. Interiors feature opulent tapestries, intricately carved and painted furniture, and gilded decorations. The castle is about a 40-minute drive from Tours.
Nearby Hotel Pick: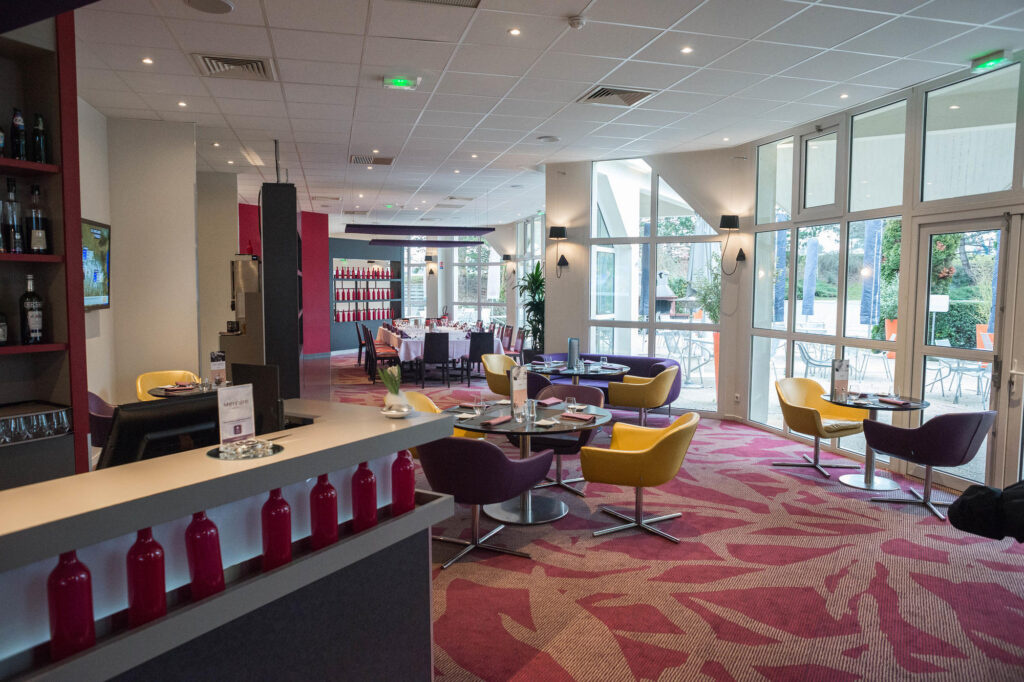 Aragonese Castle occupies its own islet, which is connected via a causeway to the larger island of Ischia, off the coast of Naples. The site that the castle occupies has a history dating back to the fifth century B.C., but the current structure is largely from the 15th century A.D. It served as both a fortress and royal residence before it was eventually sold to a private owner in 1912. Restorations have since taken place and it is open year-round, with many cultural events, such as film festivals, concerts, and theater productions. Additionally, travelers can stay within the castle at Albergo Il Monastero.
Nearby Hotel Pick: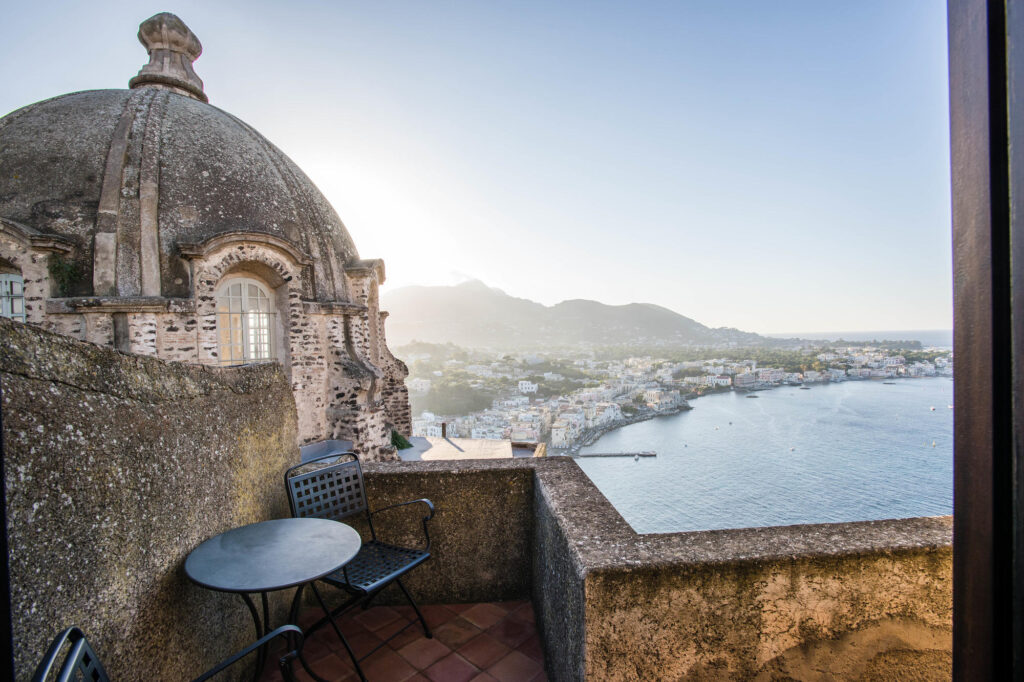 Located in a town of the same name, Český Krumlov Castle is a UNESCO World Cultural Heritage site that dates back to 1240. It's near the country's southern border, a little over a two-hour drive south from Prague. The large castle complex encompasses 40 buildings and palaces, a 17-acre park, and five courtyards. Most buildings have lovely red-tile roofs, and a six-story rounded tower is beautifully painted both on the exterior and interior. Its Baroque theater is extremely well-preserved — including the stage machinery and costumes — and there are also gardens, grand halls, and a portrait gallery to be explored.
Nearby Hotel Pick:
Germany sure knows how to make a gorgeous hilltop castle, and Eltz Castle is no exception. This medieval castle's history dates to 1157, and rather uniquely, it has been owned and maintained by the same family since. It sits high on a rock, surrounded by a lush forest and the Elzbach River on three sides. The castle boasts eight towers, a Knights Hall with suits of armor and jester's masks, precious gold and jewelry, and even a 15th-century kitchen that reflects the medieval life. Lucas Cranach the Elder's "Madonna With Child and Grapes" is considered the most famous painting within the castle. Tours are available, though the castle is currently closed until March 25, 2018.
Nearby Hotel Pick:
Gear You'll Need for Your European Castle Adventure:
For info on these editor-selected items, click to visit the seller's site. Things you buy may earn us a commission.
You'll Also Like:
All products are independently selected by our writers and editors. If you buy something through our links, Oyster may earn an affiliate commission.