As we near the end of 2016, it's time to look back at some of the world's favorite travel destinations of the year. To kick off the reflection period, we took to Instagram. After all, if you went on vacation and didn't Instagram it, did you even go? With over 500 million active users, the social platform offers interesting insight into where people are going and what they're capturing when they get there. Looking at the total number of geo-tagged cities around the world as well as the most popular travel hashtags (#sunset, #roadtrip, and #wanderlust, in case you're wondering), Instagram compiled a list of where its users are wandering, reports CNN. Not surprisingly, the towering skyscrapers, bridges, and steaming streets of New York City took the number one spot. But there are some cities that might have you doing a double take. Below, check out the top 10 most Instagrammed cities of 2016 -- and get some travel inspiration for the new year while you're at it.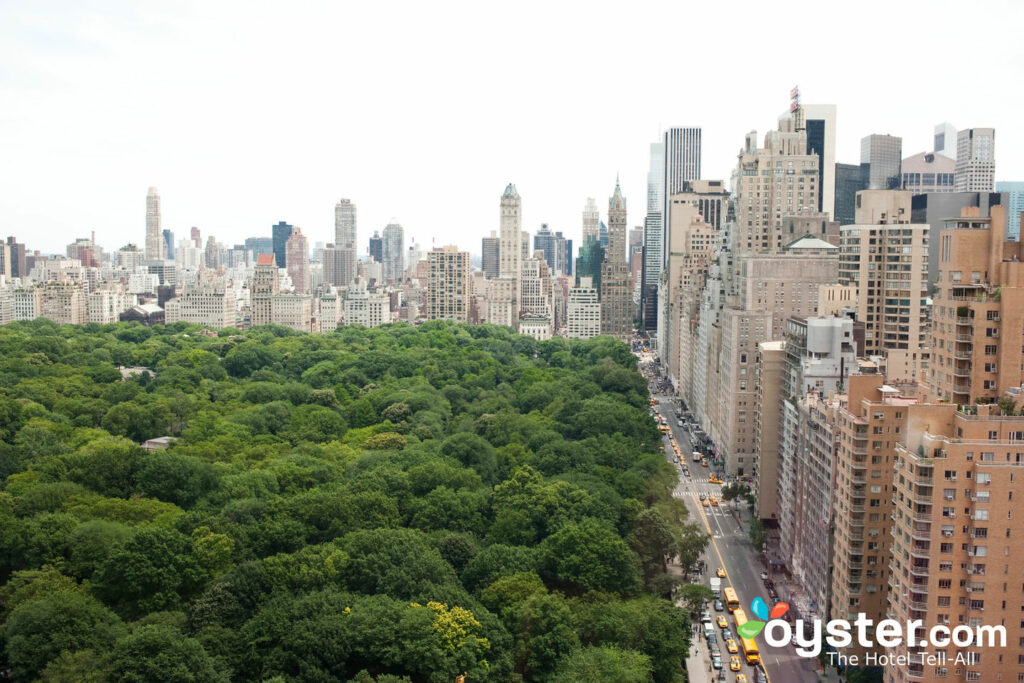 The city that never sleeps takes the title for the most Instagrammed city for the second year. Interestingly enough, the Big Apple also features three of the world's most Instagrammed places of 2016: the Brooklyn Bridge, Central Park, and Times Square. The trio makes for a compact guide of sites to see if you're traveling to soon.
Where to Stay:
It might have more than its fair share of gray-sky days, but that hasn't stopped users from throwing on a Valencia filter and making the most of things in London. Double-decker buses, Buckingham Palace guards, and the Houses of Parliament are perfect Instagram fodder that have helped London make it to the number two spot on this list.
Where to Stay:
With around 4.4 million Instagram users, Russia has more than enough cameras focused on its major cities like Moscow, which comes in third on this list. Take the amazing Saint Basil's Cathedral, Red Square, and the Bolshoi theater as sight-seeing starting points and you'll understand why the city rates high.
Where to Stay:
Though it might come as a surprise, Sao Paulo placed higher than Rio de Janeiro. But those who have visited South America's biggest city understand its photogenic appeal. Often referred to as Brazil's culture capital, Sao Paulo is an intense, vibrant mesh of great food, markets, galleries, and museums interspersed with an array of spectacular and humble architectural feats that will keep lenses focused.
Where to Stay:
Cultural icons like the Eiffel Tower and the Louvre (both on the list of most Instagrammed places in the world) contribute to Paris' position on the city list. And while huge numbers are (naturally) attracted to the Mona Lisa and city views from the top of the tower, equally great snaps can be found at the Centre Pompidou and Sacre Coeur in Montmartre.
Where to Stay: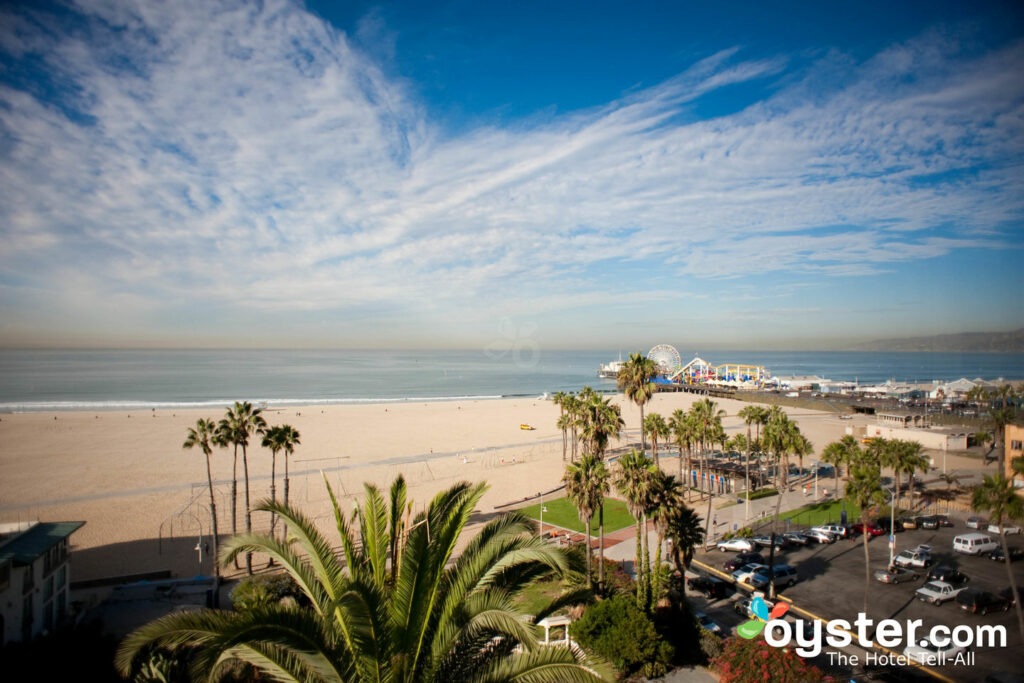 While the city's arguably most famous landmark — the Hollywood sign — did not make the cut for the top 10 Instagrammed attractions, both Disneyland Resort and Santa Monica Pier are hugely popular tags that did. In addition to the theme park and picturesque beaches, its celebrity culture and perfect #nofilter year-round sunshine back up its number six position.
Where to Stay:
Packed with historic beauty and cultural sites, the city of the czars, as its known, is an Instagrammer's dream — especially when it's covered in snow. There's something to snap around every corner, from the canals off the River Neva to the Hermitage Museum, ancient Rostral Columns, and Church of the Savior on Spilled Blood.
Where to Stay:
Turns out, the Instagram universe is all about capturing sites like Christ the Redeemer casting its shadow over the city from the top of Mount Corcovado. Add in some of the world's most iconic beaches, vibrant street life, and the world's biggest carnival (not to mention, this year's Olympics) and it's a surprise Rio de Janeiro wasn't higher on the 2016 list.
Where to Stay: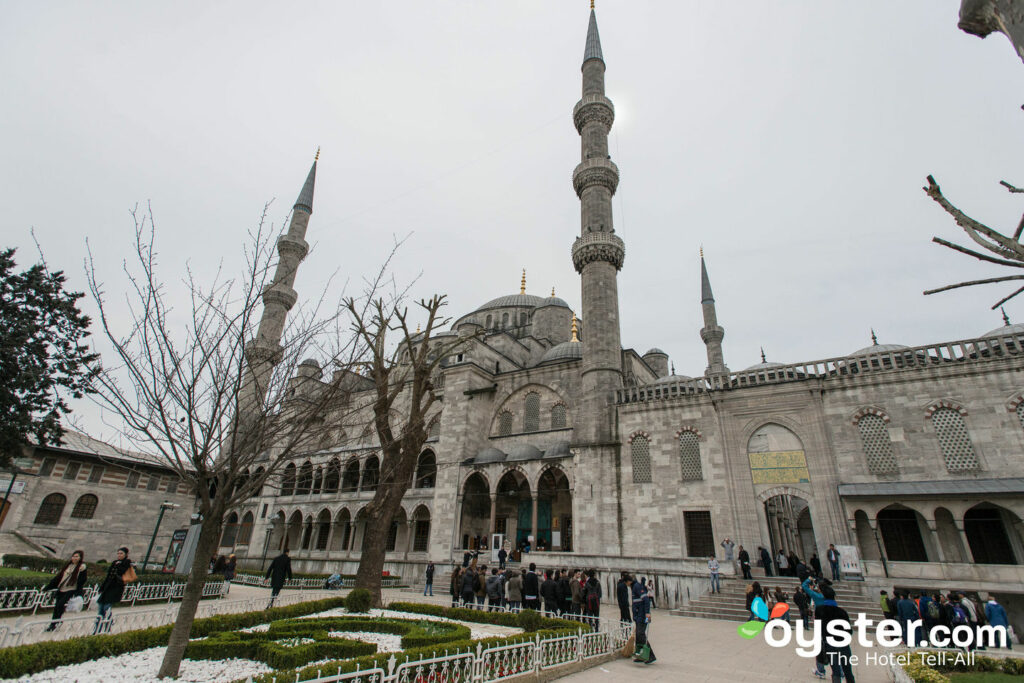 Despite security concerns, Istanbul still attracts large numbers of visitors, who can't resist Instagramming the city's Seljuk and Ottoman architecture. Beyond the Grand Bazaar — an Instagram classic — the Topkapi Palace, Galata Tower, and amazing Aya Sofya (or Hagia Sophia) are all worthy of some shutter time.
Where to Stay:
The vast capital of Indonesia is often overlooked as a travel destination, but still makes the list of top 10 Instagrammed cities in the world. Despite being a modern megalopolis, dotted with futuristic structures, the city retains much of its old charm, with attractive colonial and Islamic architecture influences. If you visit, you can expect great nightlife and shopping, but Jakarta is arguably most famous for its food scene, which would explain all the Instagram shots.
Where to Stay:
Follow us on Instagram for even more travel inspiration.
Related Stories:
All products are independently selected by our writers and editors. If you buy something through our links, Oyster may earn an affiliate commission.