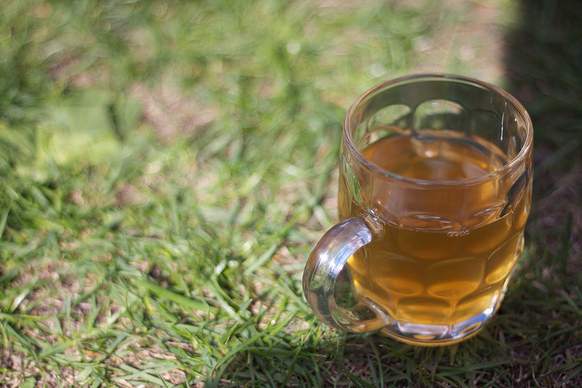 Nearly eight million liters of beer are consumed at Munich's legendary Oktoberfest every autumn, and even that outrageous number doesn't come close to touching upon the truckloads poured out in countless towns around the world in honor of the festival.
While it may seem like a sin to consume any other adult beverage all month long, October's crisp air, changing leaves, and apple harvests mean the month is prime cider-drinking season, too. These five famous cider regions serve brews that range from deep and complex to light and fruity, making any of them an ideal getaway this fall.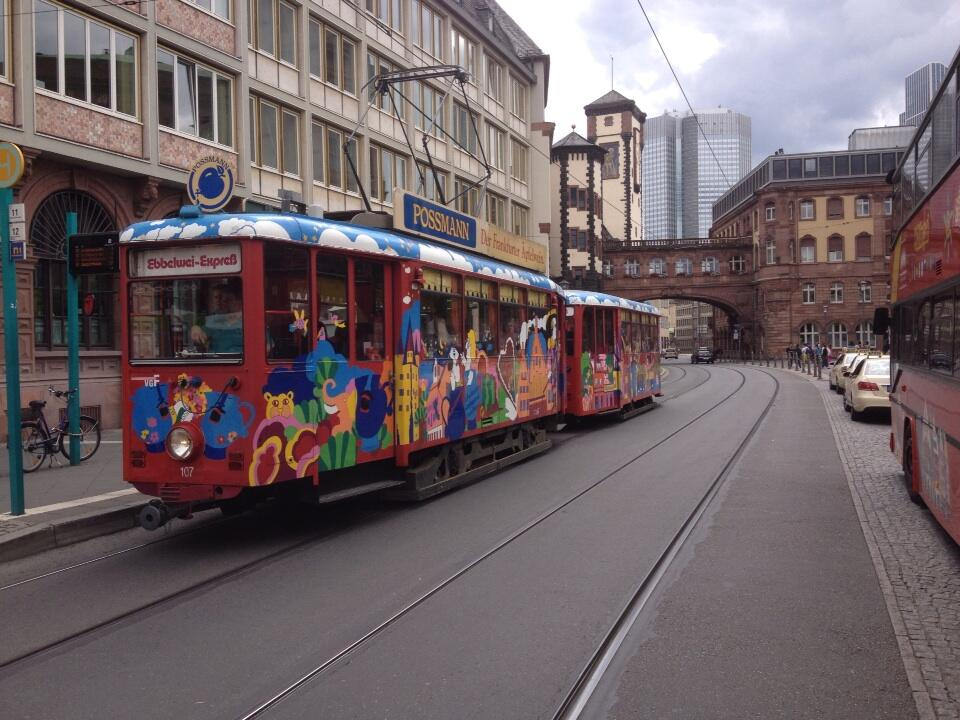 While
Oktoberfest roars to life every fall in Munich, Frankfurt — just four hours northwest — is one of the best places to sip apfelwein in the world. According to local history, Frankfurt and its surrounding region experienced a particularly terrible winter in the 16th century that damaged local grape fields, and farmers were forced to switch to growing apples instead — all the better for us! Today, there are more than 60 cider producers throughout the region and the city consumes 70 percent of all the cider in Germany. There's even an old-fashioned trolley, the Ebbelwei Express, that tours the city, serving pretzels and apfelwein (or apple juice for those who have children in tow).
Hotel Pick: For chic, minimalist rooms right near the city's main train
station, The Pure is a solid choice, while 25Hours by Levi's blends American style and German
design for a more colorful stay.
October
is peak apple-harvesting season in Somerset County, and cider presses work overtime to have the first batches of cider from Morgan Sweet apples ready by Christmas. The county
is home to over 100 cider apple farms, and October is a popular time for
cider-and-cycling tours of the area. One 13-mile route starts in Langport and
there are numerous breweries and orchards along the way, including The Somerset
Cider Brandy Company on Burrow Hill. This route can take up to three-and-a-half
hours to complete and winds through stunning countryside and gentle hills.
Hotel Pick: Though it can take an hour to reach cider country by road from Bath, the historic city is a fine stopover along the way. Harington's City Hotel is a cool alternative to the many frilly, Victorian hotels in town. Individually
decorated rooms range from bright and bold to sober and masculine.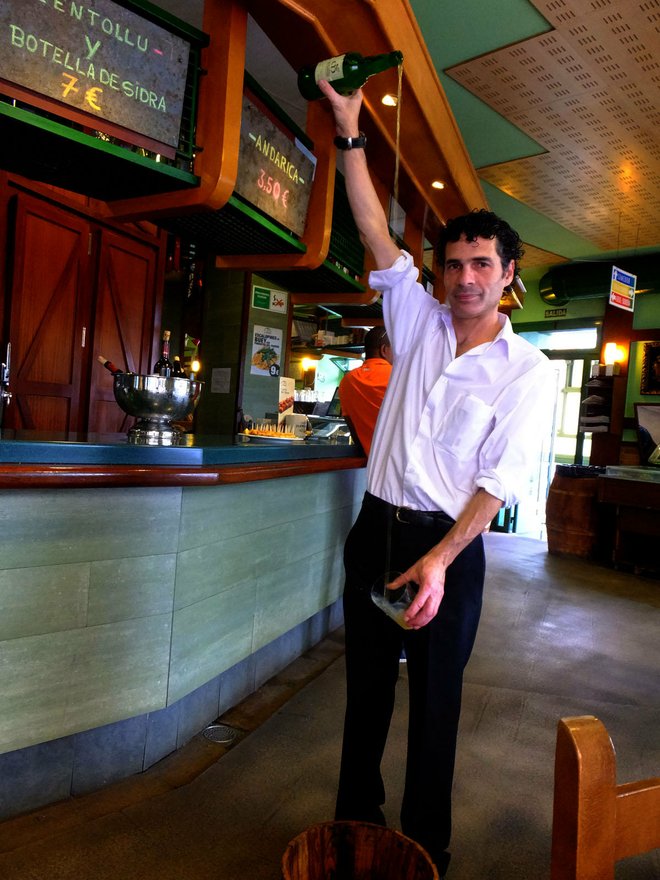 Known as sidra natural
among locals, this ruggedly beautiful principality on the northwest coast of
Spain has been churning out cider for centuries and the pouring of cider in siderias is a spectacle in its own right. Responsible for
80 percent of Spain's overall cider production, the city is known for its local brew that is dry, tart, and only
slightly effervescent. As a bonus, the scenery in Asturias is at least as enchanting as it's famous brew, and sights like the gorgeous Lakes of Covadonga, set high in the Picos de Europa
National Park, make a perfect day trip between breweries like Sidra Viuda de Angelon
and Sidra Riestra.
Hotel Pick: About 30 minutes west of Sidra Viuda de Angelon by car, in Asturias' capital city of Oviedo, the sharp, futuristic rooms at Ayre Hotel Oviedo are housed in a converted soccer stadium and make a great home base for exploring this corner of Spain.
Normandy's La Route du Cidre is a 40-kilometer circuit that
was inaugurated in 1975. Cider
became big business in this part of France in the 13th century, though it h likely around for centuries by that time. Besides cider, Normandy is well known for apple liquors like Pommeau, a sweet and fruity
aperitif, and Calvados, an aged digestif, and the region also produces amazing cheeses including Camembert and Neufchatel. The region's ciders come in semi-sweet and dry varieties, but on the whole Norman ciders have more carbonation, more
noticeable sweetness, and a sharper acidity than their British or Spanish counterparts.
Hotel
Pick: For a charming, photo-worthy starting point while touring Normandy's cider region, the town of Honfleur is about as picturesque as it gets. La Petite Folie is a 14th-century bed-and-breakfast right in the center
of town, though the kids will have to stay with a babysitter as children aren't allowed.
Brewery-mad Portland pulls no punches when it comes to cranking out hard ciders as well.
There's no particular Portland-style cider, but producers like Bushwacker and Reverend Nat's use a range of
traditional, innovative, and deliberately irreverent techniques to create one-of-a-kind batches.
Reverend Nat's Cidery & Taproom, in Northeast Portland, offers special brews that aren't available anywhere else in the world, while Bushwacker (which has two Portland locations) was the first cider pub in the U.S. — its original outpost serves over 300 varieties of cider.
Hotel Pick: Crystal Hotel, right in downtown, is a quirky, rock-themed spot with a lively cafe downstairs. For a more sleek and upscale option, try Hotel Lucia, also in downtown, which offers locally roasted
coffee in guest rooms.
You Might Also Like: