So Vegas is great and all, but when it comes to bachelor party getaways, it's hardly the only option. Sure, "The Hangover" and many movies before have immortalized it as the place to go for a bachelor party, but its popularity is such that it has become borderline cliché. (Also, talk about pressure -- if you don't wake up with a tiger in your room after a legendary black out, you might feel a little let down.) If you're the groom -- or the groomsman in charge of planning your bud's booze-fueled weekend -- there are plenty of cities in North America offering a raucous good time. These five are particularly worth the trip.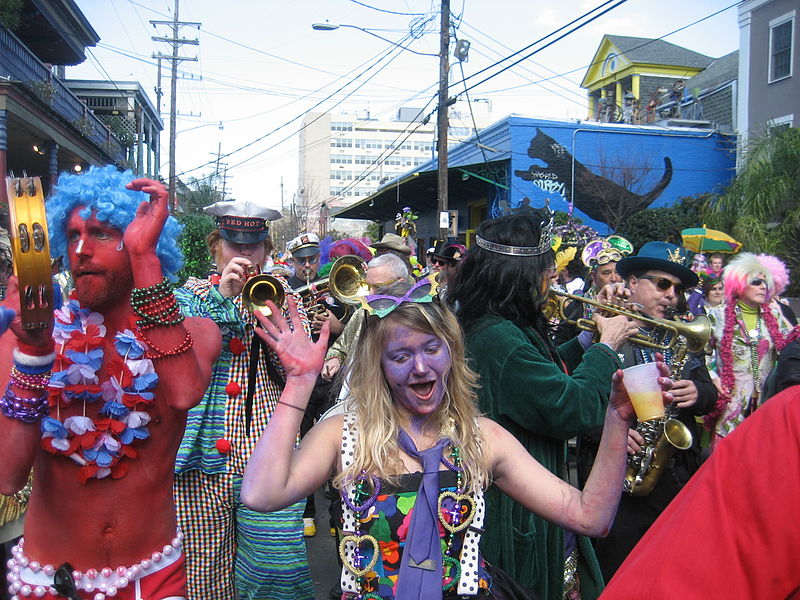 Vegas may be Sin City, but the folks of New Orleans sure know how to throw a good party. Popular events like Mardi Gras and the Jazz & Heritage Festival are particularly festive times to go, but the happening nightlife — including casinos, bars, and music venues — can be enjoyed year-round. (It never gets that cold here — winter temperatures are often around 60 degrees.) This is also a major foodie destination; don't miss out on the famous beignets, jambalaya, and crawfish.
Where to Stay
The Best Western Plus French Quarter Landmark Hotel has competitive rates given its location just three blocks from Bourbon Street, and plenty of rooms with two double beds available — convenient for groups of friends willing to share. This hotel can be popular with partiers depending on the time of year, so you'll likely be in good company. Those looking for a more luxurious stay might consider The Saint Hotel, which also has rooms with two double beds, as well as a swanky bar with live music and a rooftop bar with expansive views.
Party in the city where the heat is on, all night, on the beach 'til the break of dawn…There's a reason Will Smith rapped about this beachfront party hotbed. Miami has a world-famous nightclub scene, hopping pool parties, and popular cultural events from Art Basel to the South Beach Food & Wine Festival. Some of the food can be overly expensive, but plenty of restaurants have celebrity chefs and gourmet cuisine that's worthy of the hefty price tag. The main party action is centered along Ocean Drive in South Beach.
Where to Stay
Luckily, there is no shortage of party-oriented hotels here. The Clevelander Hotel is an affirmed party crash pad, and its famed patio bar regularly hosts DJs, karaoke contests, and the like. For something equally party-oriented but a bit more upscale (if showing its age), try the nearby Delano Hotel. Or check out our full list of the best party hotels in Miami.
Want a bachelor party getaway that's totally seamless and hassle-free? Book an all-you-can-drink, all-you-can-eat all-inclusive resort in Cancun, Mexico. The Hotel Zone is a party mecca, where drinks are free-flowing at the numerous ocean-view swim-up bars and many twenty-somethings can be found getting toasted (literally and figuratively) on the beautiful white-sand beaches.
Where to Stay
The Grand Oasis Cancun (pictured) is a good bet, as its main focus is on entertainment. Expect DJs, acrobats, comedians, roller-blade performers, and singers — the hotel employs 50 people in-house on its entertainment team. There are also 14 bars (three of them swim-up) and a sometimes raucous pool scene during peak travel times. The Hard Rock Hotel Cancun is a slightly fancier option that also gets rowdy.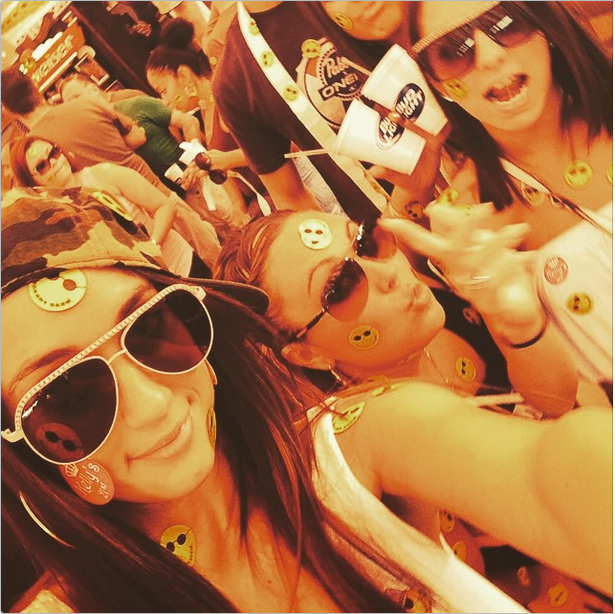 The summer scene in the Hamptons can be a seriously good time, for those who don't mind battling the weekend traffic to get there. The party scene is vibrant and varied, from the longstanding party institution of Boardy Barn in Hampton Bays to the laid-back party scene at Sloppy Tuna in Montauk to fancier clubs with bottle service. If the groom is an outdoorsman, chartering a fishing boat can also make for a good time.
Where to Stay
The Capri Southampton has a fun pool party scene and weekend DJs, as well as brand-name fine dining at BLT Steak. Those who just need a cheap crash pad — rare in the Hamptons — could consider The Enclave Inn. Also check out our full list of where to stay and where to party in the Hamptons.
For those of you who missed the memo, Montreal is about way more than historic architecture and French culture — it's a huge party destination. Check out the many rowdy bars along Crescent Street and Bishop Street, or if you're into something racier, one of the city's many strip clubs (such as perennially popular Wanda's). Those looking for a more sophisticated time might enjoy the lounges and bistros in Old Montreal. At the end of the night, the famous poutine here (gravy- and cheese-curd-smothered fries) makes the perfect drunk food. And as a bonus for grooms bringing along a college-aged brother, the drinking age in Montreal is 18.
Where to Stay
Those looking for reasonable rates and proximity to Crescent and Bishop Streets should consider the Best Western Plus Montreal Downtown Hotel Europa. Rooms with double beds and extra sofa beds help make sharing rooms easy. The nearby Loews Hotel Vogue, also offering rooms with two double beds, is an upscale alternative.
All products are independently selected by our writers and editors. If you buy something through our links, Oyster may earn an affiliate commission.