Those looking for a simple getaway where they can pay for everything upfront need not look further than an all-inclusive resort. All-inclusive hotels generally cover rooms, meals, and drinks, plus some other activities, in one easy price, so you can leave that wallet in your room. There's a lot to love about these properties, but after staying at countless all-inclusives around the globe, we've learned that there are ways to make your vacation even better. Read on for 12 steps to nailing your first all-inclusive vacation.
1. Choose the perfect destination.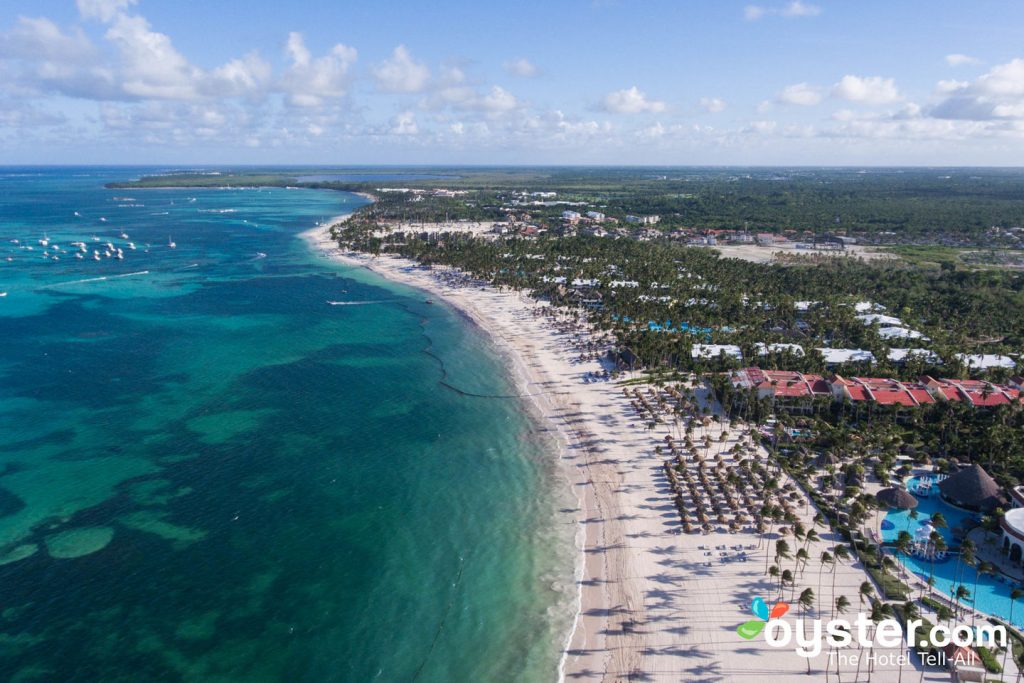 While you will find some all-inclusive hotels in places like Crete and the United States, the majority are spread throughout Mexico and the Caribbean. This is helpful for travelers who simply want to bask in the sun while relaxing by the ocean or pool. Although many similarities exist in these destinations, it's still important to find the perfect spot for you. For instance, Negril, Jamaica offers a laid-back vibe along a beautiful beach; the Riviera Maya allows for easy access to Mayan ruins in Tulum; and Punta Cana in the Dominican Republic is best for travelers looking to stay at the property almost the whole time. Factor in how much local culture you'd like to experience, how far you're willing to travel (including from the airport to the hotel), and which scenic setting calls to you most.
2. Find a property that suits your style.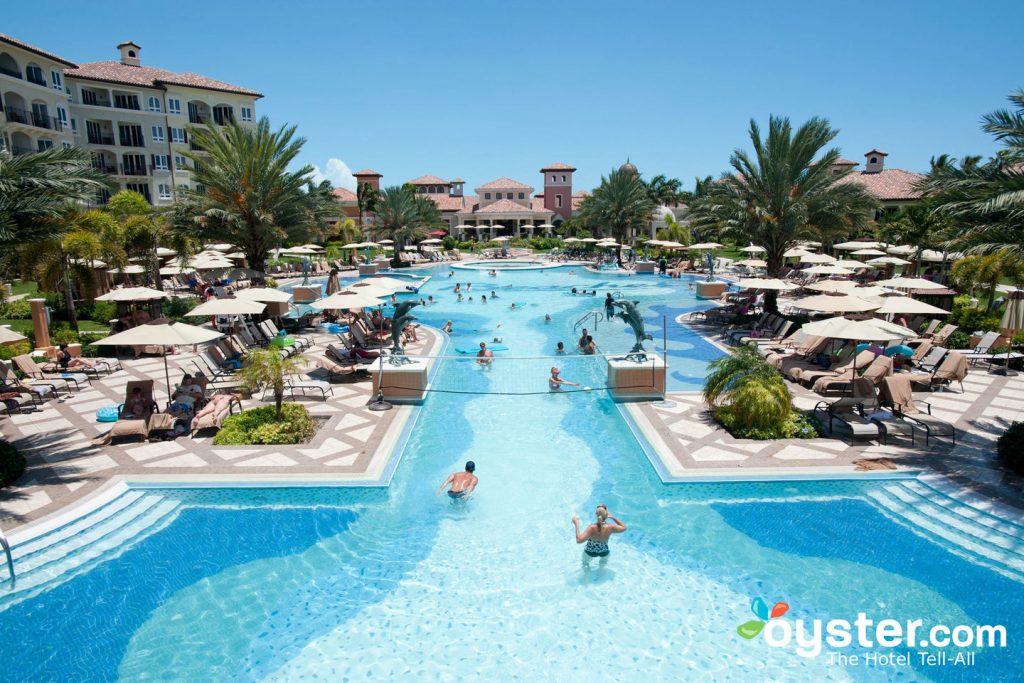 Once you've settled on a destination, find the best hotel for your style. If you're traveling with kids or multigenerational family members, stick to a well-sized family-friendly property where guests of all ages are catered to, like the Beaches Turks and Caicos Resort Villages and Spa, which has an impressive water park. Couples celebrating their honeymoon should look into adults-only hotels, such as the Pueblo Bonito Pacifica Golf & Spa Resort in Los Cabos, to ensure a quiet, romantic atmosphere. And travelers who want their room to be as stylish as their wardrobe may prefer an intimate boutique property like the upscale, 49-room Zoetry Montego Bay Jamaica.
3. Know exactly what's included ahead of time.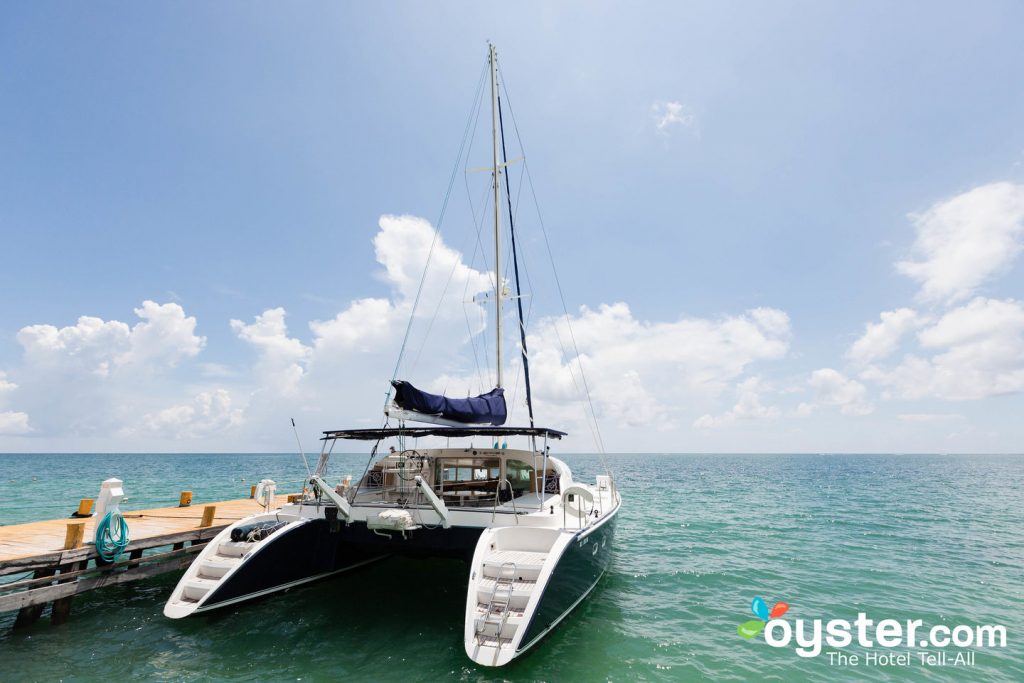 Typically, all-inclusive rates include the room, meals, beverages (alcoholic and non-alcoholic), and non-motorized water sports (if it's along the beach). However, we've stayed at some properties where premium liquor, Wi-Fi, and a la carte restaurants cost extra. To avoid any unpleasant surprises once you arrive at the property, make sure to thoroughly check the website for what is covered. If you're unsure about something, such as how many times you can eat at an a la carte restaurant, if airport transportation is provided, or whether golfing is covered, contact the hotel. Though some hotels may offer less than you expected, we've also encountered properties that go above and beyond with free spa treatments (Samabe Bali Suites & Villas), scuba diving (Sandals Negril), and catamaran sunset sailings (Zoetry Paraiso de la Bonita). For even more options, checkout our list of 9 all-inclusive resorts truly worthy of the name.
4. If traveling with young kids, inquire about baby gear and supplies in advance.
If traveling with young kids, be sure to check the website or reach out to hotel staff about what baby gear and supplies are provided. Most all-inclusive hotels provide cribs and high chairs, but check for photos beforehand to see if they'll fit your needs. Additionally, if you're likely to use a nanny service, infants' or kids' clubs, or kiddy pools, make sure you know their availability and cost ahead of time.
You'll also like: The Caribbean's Best All-Inclusive Resorts For Families
5. Plan out where you want to eat.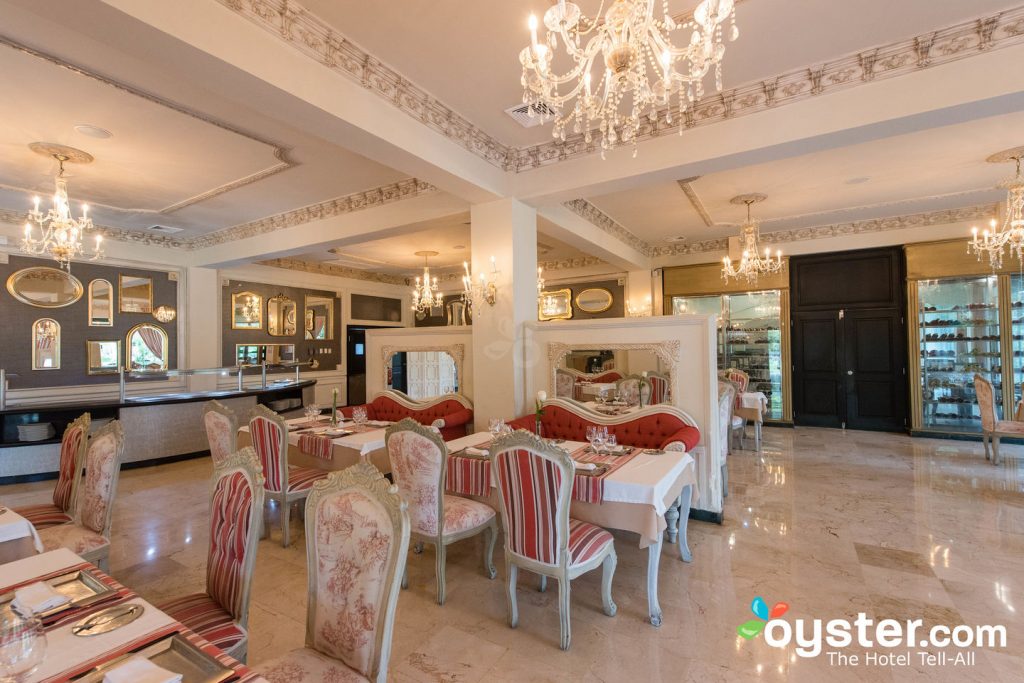 Having a dining plan — especially for dinner — is wise. Research all the restaurants beforehand, which generally include one main buffet eatery and several a la carte spots. Note which ones you're more interested in trying and search TripAdvisor reviews to see what past guests have said about them. Additionally, check when they're open, as some are closed on certain days, and if they require reservations or not. If there are specific restaurants you don't want to miss, see if you can reserve them before your trip, or as soon as possible once you're at the hotel. Don't make the mistake of not booking reservation-only restaurants only to find that they're booked up or have time slots at undesirable times.
6. Book a spa treatment in advance (if you want one).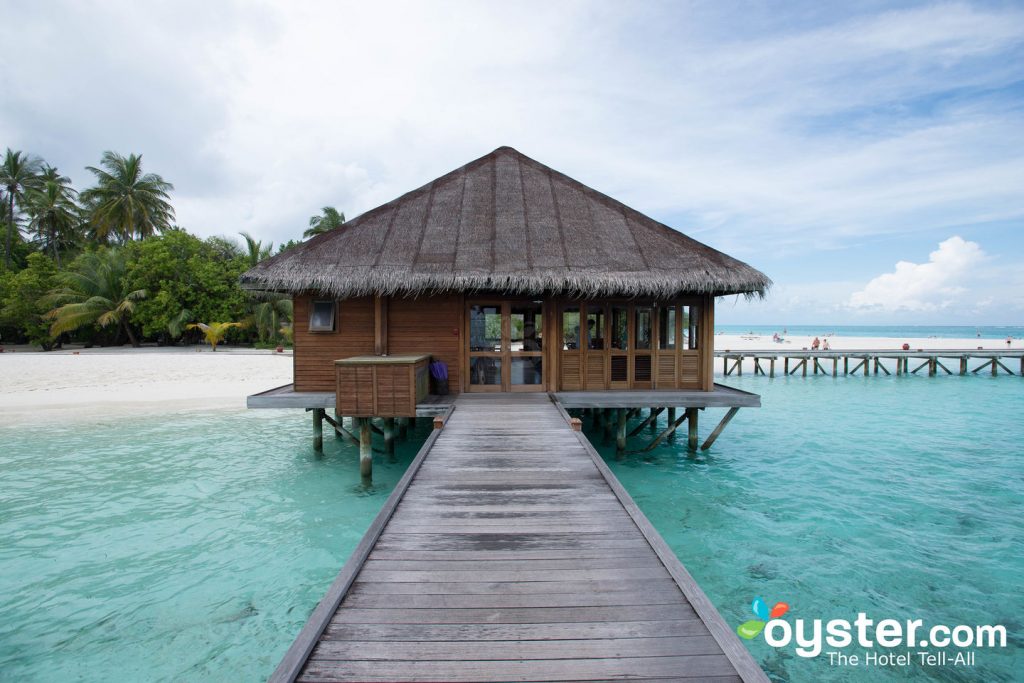 Similarly, it's worth booking a spa treatment in advance if you're sure you want one. Depending on the size of the resort and spa, treatment rooms can get booked quickly. Don't risk missing that couples' massage or sugar body scrub.
7. Sign up for all activities ASAP.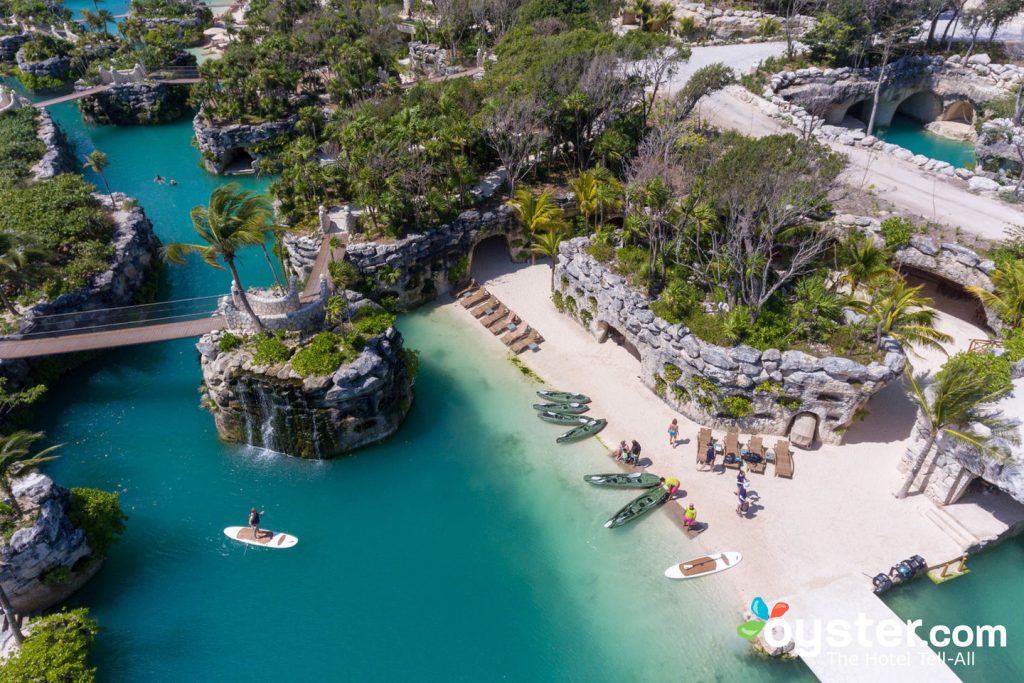 Again, sign up for any activities or excursions as soon as possible. You can undoubtedly add excursions ahead of time, but things like use of kayaks or snorkeling gear, kids' clubs, and fitness classes may require you to be at the resort or within 24 hours of the activity to sign up. Head to the hotel concierge and have them assist you with signing up for all activities.
8. Pack for the dress code.
While you're likely to get away with wearing a bathing suit cover-up and flip-flops during the day, many all-inclusives have nighttime dress codes at some or all of their restaurants. Check the hotel's policies beforehand so you don't have to buy long pants (for men) or a nicer pair of shoes at the pricey resort gift shop.
9. Bring a well-sized insulated cup.
It's likely going to be pretty warm wherever you're headed, and those pina coladas and Coronas won't stay cold for long in that hot sun. Not only that, but those tiny plastic cups found at many resorts can't hold a ton of liquid, so you're likely going to be going back to the bar fairly often. Whether you want it for hydrating water or a rum and coke, take a well-insulated cold cup. If bartenders don't want to directly fill the cup for sanitary purposes, ask them to pour it into a glass first (save some of that plastic).
10. Tip staff.
Regardless of whether your room rate includes gratuity, you should always tip unless it's prohibited, like at Couples properties. Hotel staff members, including bartenders, housekeeping, and waiters, are notoriously underpaid and overworked, and a tip is greatly appreciated. Plus, many times, staff will show their gratitude by bringing another beer or cocktail to your poolside lounger without you even asking.
11. Get outside the resort — at least for a bit!
A major draw of staying at an all-inclusive resort is having access to everything you need within the complex, including restaurants, shops, activities, and water sports. However, we recommend leaving the property for at least a bit to experience the local culture by seeing some sights, exploring a town market, dining at a local hot spot, sampling street food, and participating in excursions. Whether you take a dip in a Mexican cenote, feast on chicken at a Jamaican roadside jerk shack, or tour the city of Santo Domingo, a UNESCO World Heritage site in the Dominican Republic, there's plenty to be explored outside the hotel's gates. Plus, a change of scenery might be a nice break if you start to get a bit stir-crazy.
12. Don't sweat the small stuff.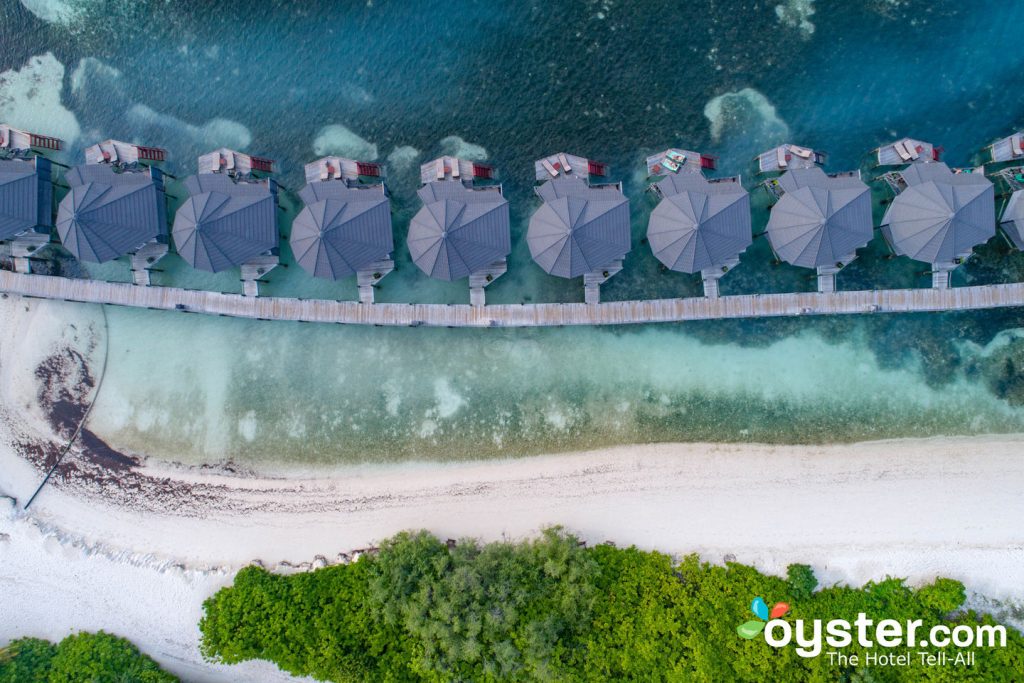 Perhaps most importantly, don't sweat the small stuff. Encountering a mosquito, having one subpar meal, or seeing chipped paint on room walls is likely to happen, but don't let it ruin your vacation. You're there to relax, and hotel employees want you to have the best vacation possible. Bring up any major issues to staff (politely, please), and brush off the rest. Now go pack that bathing suit and sunscreen and nail your first all-inclusive getaway!
You'll Also Like:
All products are independently selected by our writers and editors. If you buy something through our links, Oyster may earn an affiliate commission.